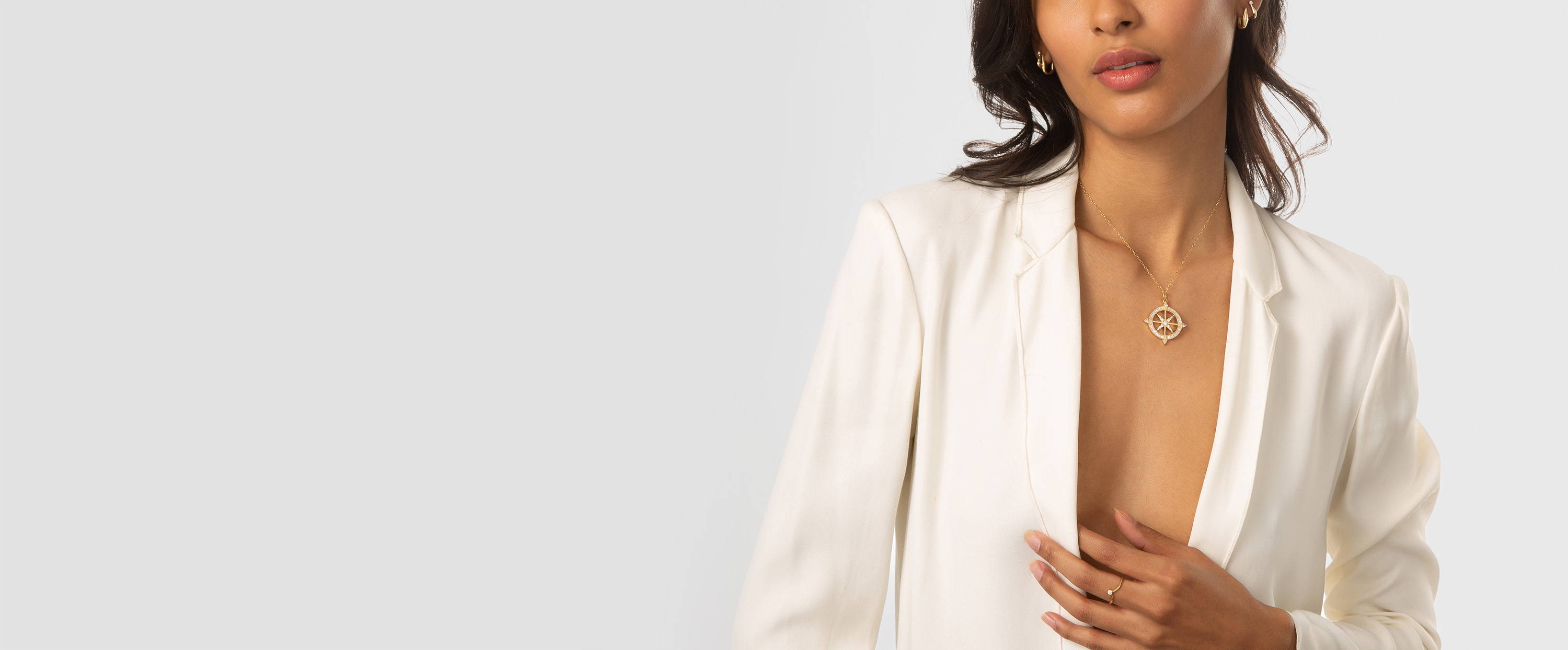 To make designer jewelry that is not only beautiful, but is empowering.

 

To create pieces that will empower you, inspire you, tell your story and make you stronger.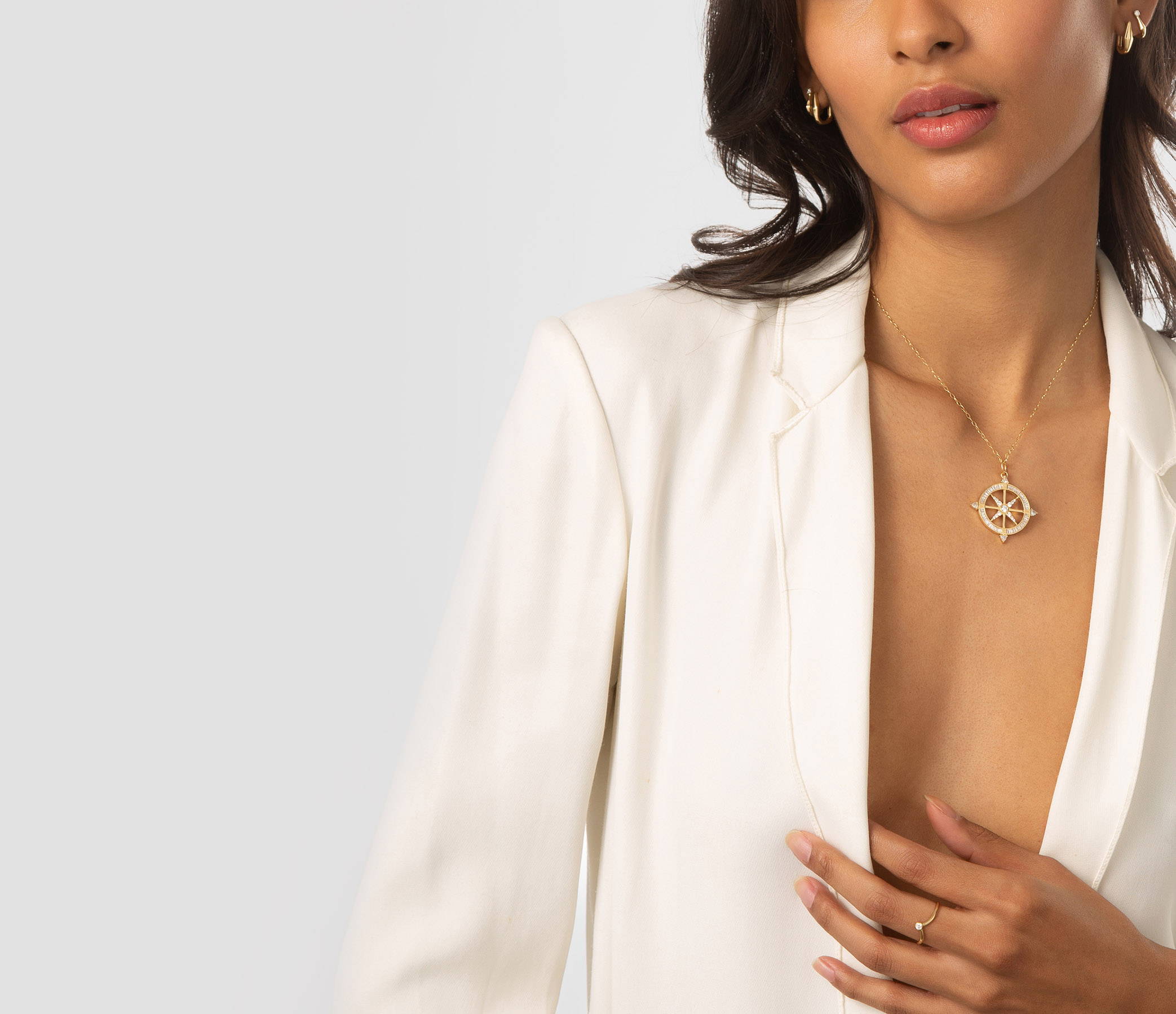 To make designer jewelry that is not only beautiful, but is empowering.

 

To create pieces that will empower you, inspire you, tell your story and make you stronger.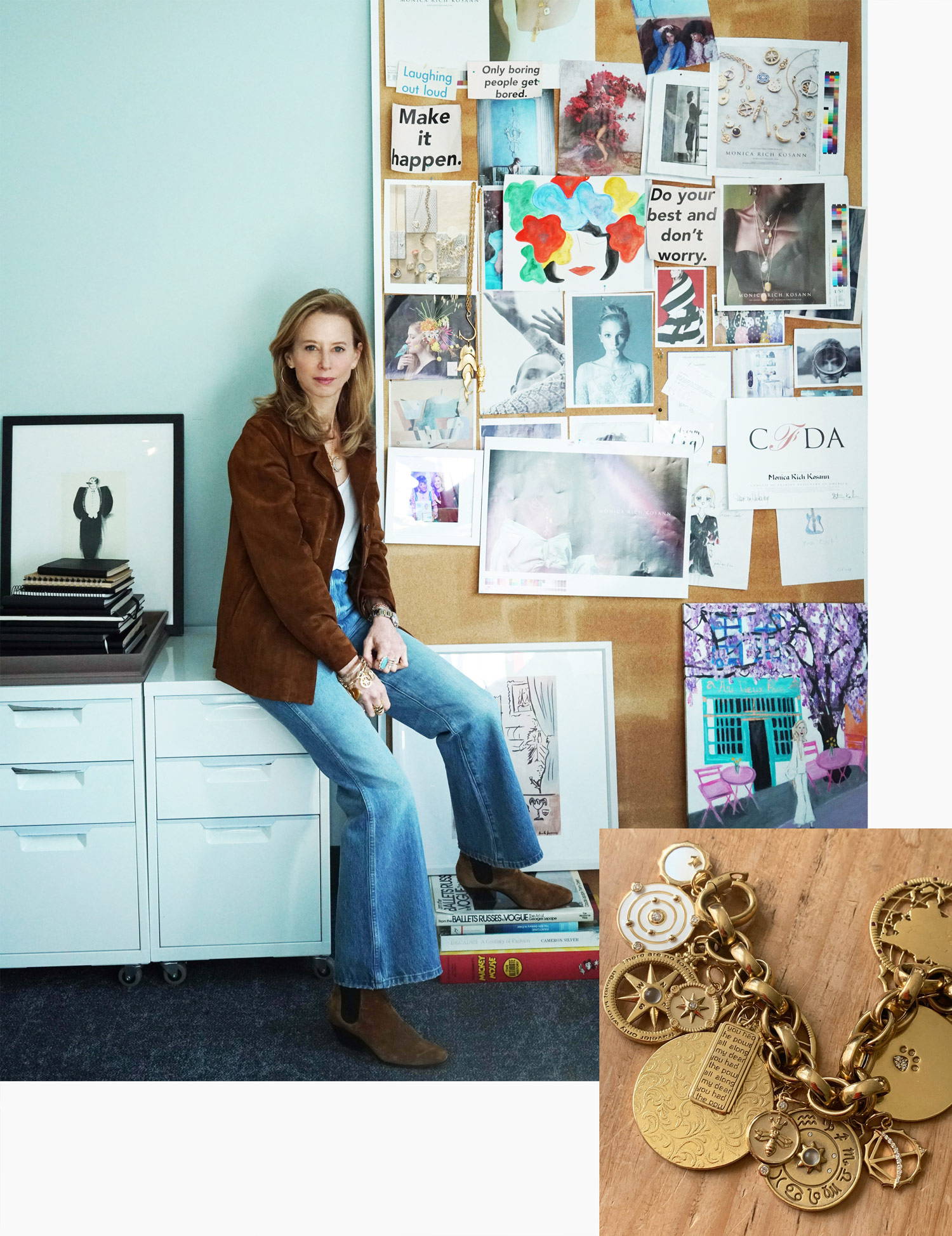 Our Designer Jewelry Story
An Interview with Monica
How did you get started?

 

"I started as a photographer, capturing the stories of my subjects on film, I always considered myself a storyteller. When I photographed my clients, I wanted to portray their stories through special moments, rather than ask them to pose. My brand is really an evolution of that idea – capturing that empowering story."

 

How did you go from photographer to jewelry designer?

 

"I always loved to antique and flea market, and was fascinated with the turn of the century jewelry and accessories. I adored the beautiful pieces that were carried and worn during that period of time such as powder compacts, lockets, cigarette cases, tiny purses….. I discovered many of these vintage pieces in antique stores and flea markets, and before long I was collecting them for inspiration and filling them with photos I had taken. My jewelry collection grew from my love for these vintage pieces. Among them were the lockets - after all I am a photographer - I loved the mystery behind vintage lockets, who wore them, what did they hold? This lead me on the journey to become a jewelry designer. It was just a continuation of being a storyteller and creating beautiful pieces for women that allow them to celebrate their life and stories."

 

What inspires you?

 

"Having European parents and being first generation American, the arts were always important in our lives. This continued into my adult life where traveling, meeting new people, museums, art galleries, music, theater, books were always important. These experiences to this day inspire me. For instance, a collection of deco pottery I saw on a trip to Paris was the basis for my "Perseverance" collection, or a book I read on mythology inspired many of my Charm designs."
 

What jewelry do you wear everyday?

 

"I wear pieces that motivate me for my day. I always have my poesy and tennis bracelets on, I never take them off. Carpe diem and strength sit on my wrist and remind me everyday to have courage. Most days I wear a locket added into my daily neck mess, filled with my dogs, quotes or kids. They just sit close to my Heart. I also always wear my empowering charm necklaces which only add to my inspiration. I still love my charm bracelet as well. If we sit down for coffee and start talking about all my pieces … get ready … you will know my life story!"
Was there a defining
moment for you to be a jewelry designer?
 

"I have always loved jewelry and my first step into the business was when I asked myself the question: "why isn't anyone making lockets that are young and contemporary. Lockets are the sexiest piece of jewelry a woman can wear. They hold her secrets." That was my first defining moment. I never looked back. I started to design pieces that could further help a women tell her stories and allow her to celebrate them, cherish them, and be inspired by them; not unlike my photography. Each piece in my collection should inspire a woman to be happy and stay strong no matter what her day looks like. All the collections we offer, have that as their guiding principle. That is our Brand."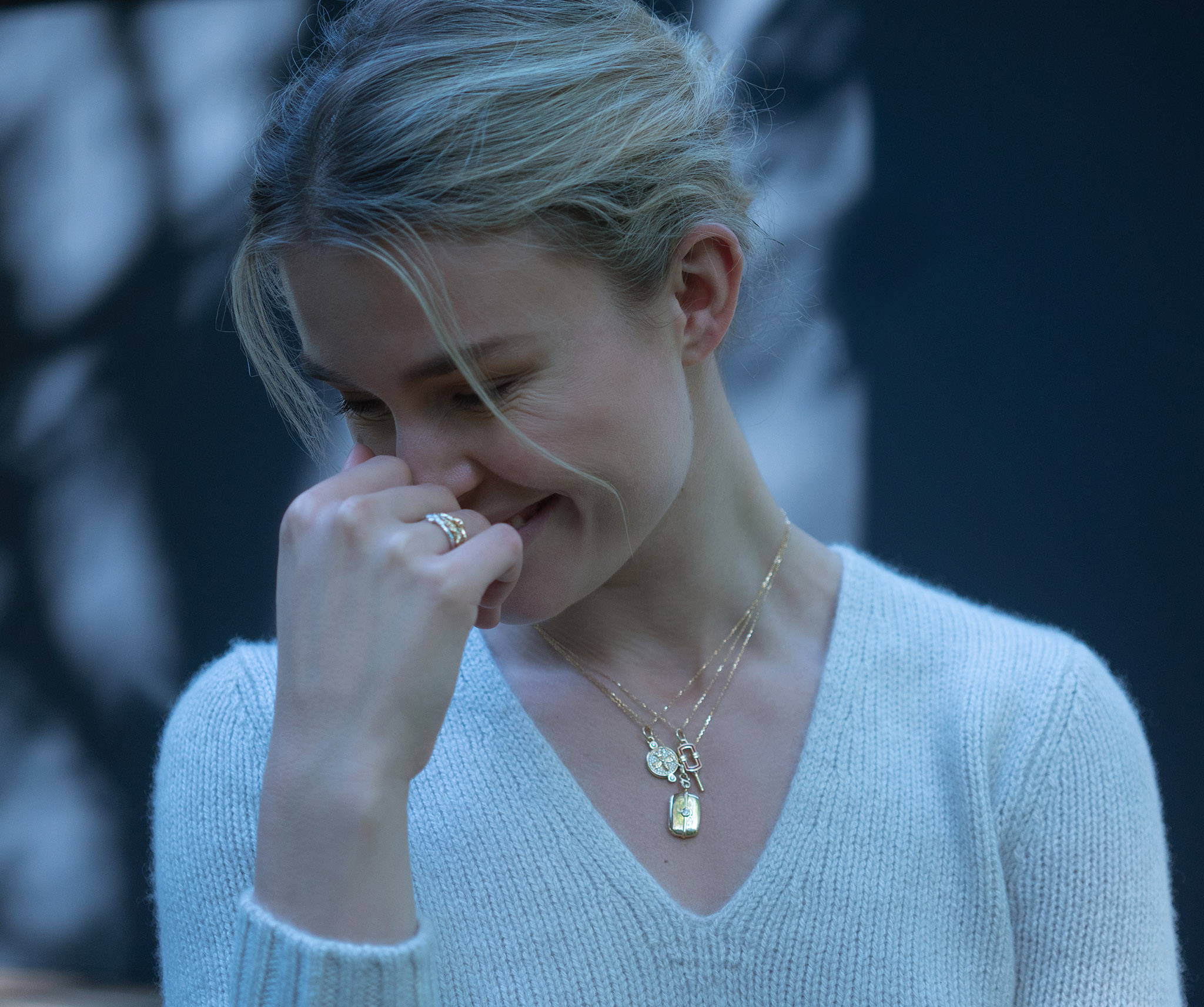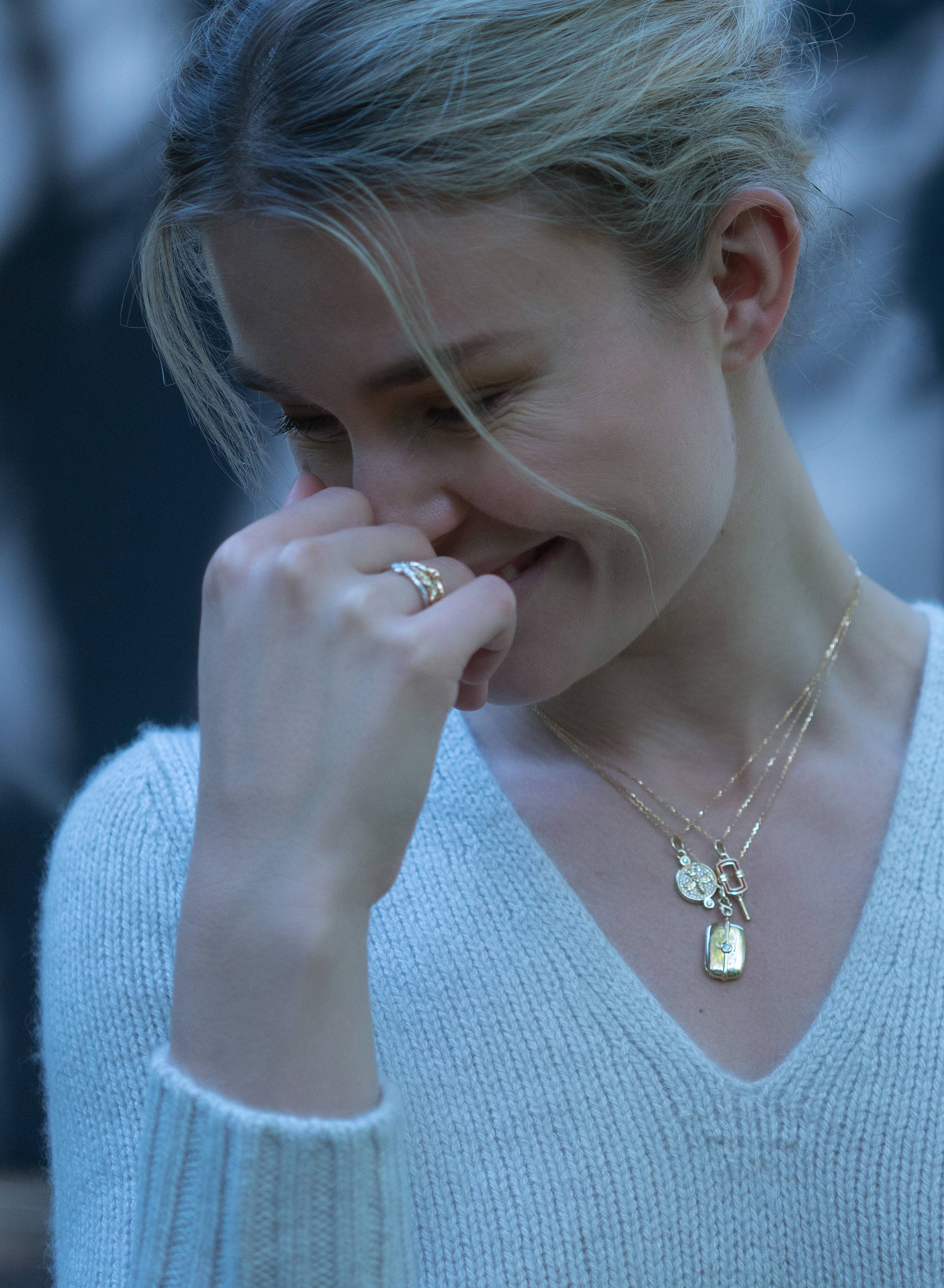 Because jewelry should not just be beautiful.
It should empower + inspire you.®

 

It should mean something, make you stronger. Our collections are rooted in your personal storytelling. Choose the pieces to reflect your individual journeys.

 

We create Everyday Jewelry for your Every Day, incorporating the highest level of craftsmanship and quality. From our sterling silver jewelry (starting at $60) to our most luxurious one of a kind 18K gold pieces, you will always receive the same superior experience.
 
They are modern & timeless. They hold your stories, whether as images or words. You share that hidden story if you choose to. And you can fill your lockets anytime, anywhere using our Locket Bar. We have made it easy for you to fill them with inspirational quotes, mantras, places you have visited, celebrations, family… Anything you can imagine.