When you layer your pendant necklaces, charm necklaces and lockets, do you ever wonder what your neck mess says about you? Putting together a neck mess is an empowering way to express yourself and wear things that tell your story. Here are some of our favorite neck messes and some thoughts on what they really say about the women wearing them...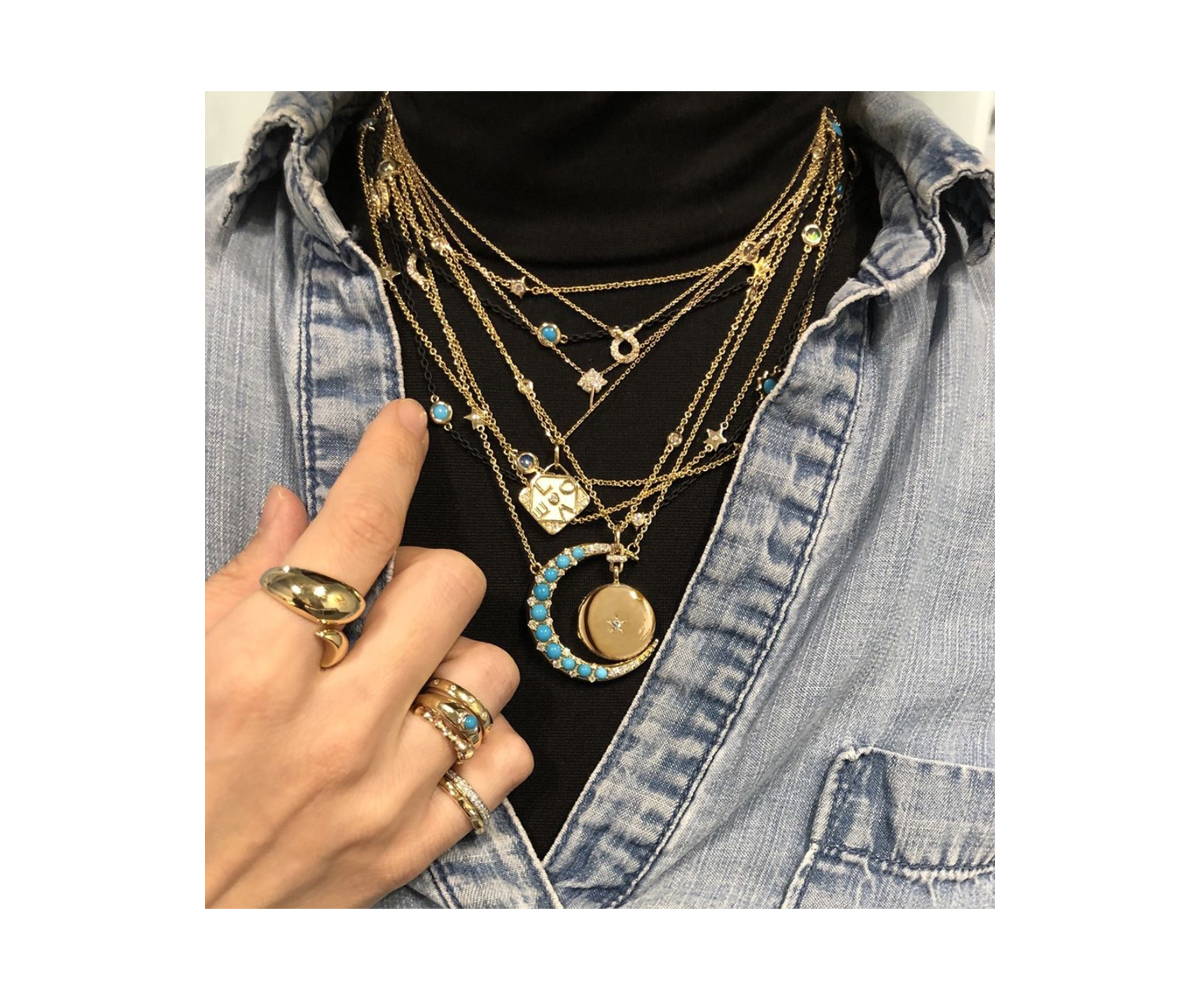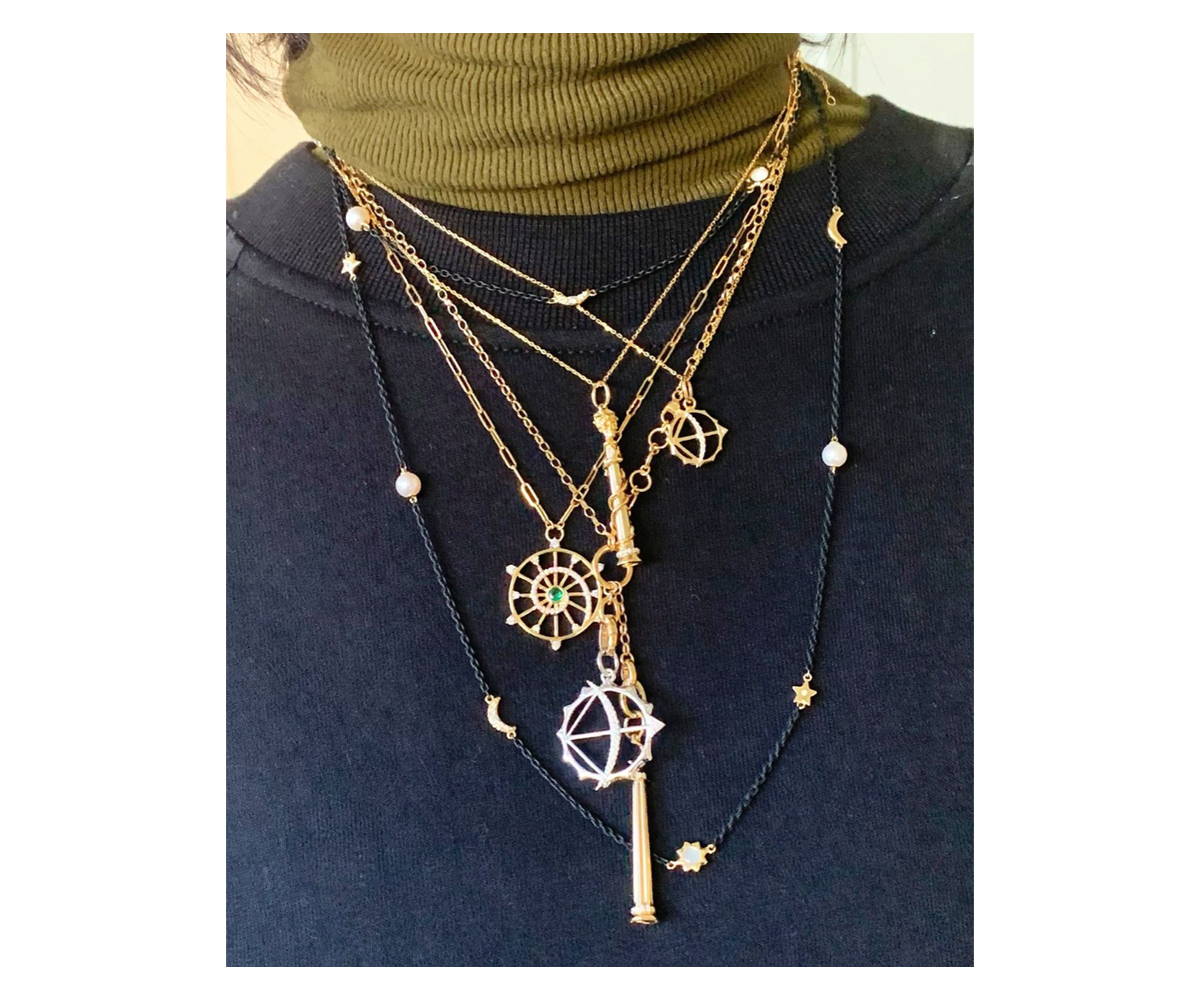 This neck mess is filled with charm necklaces symbolizing beauty, music, wisdom, healing, love, strategy, the sea, fertility, and victory; that's what this look is all about. She is wearing the Gods and Godesses (our Apollo charm and Venus charm) and feels empowered, so watch out world!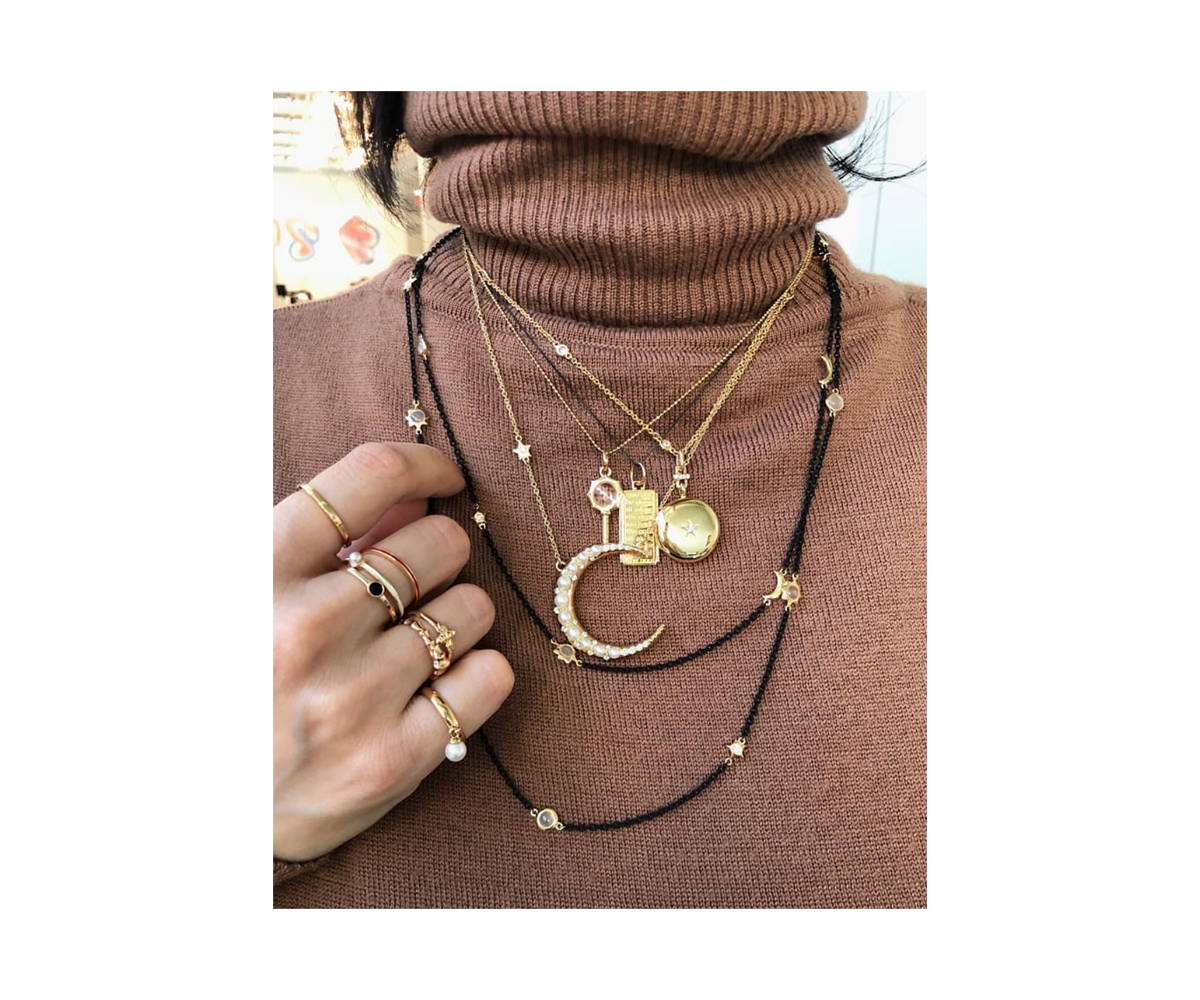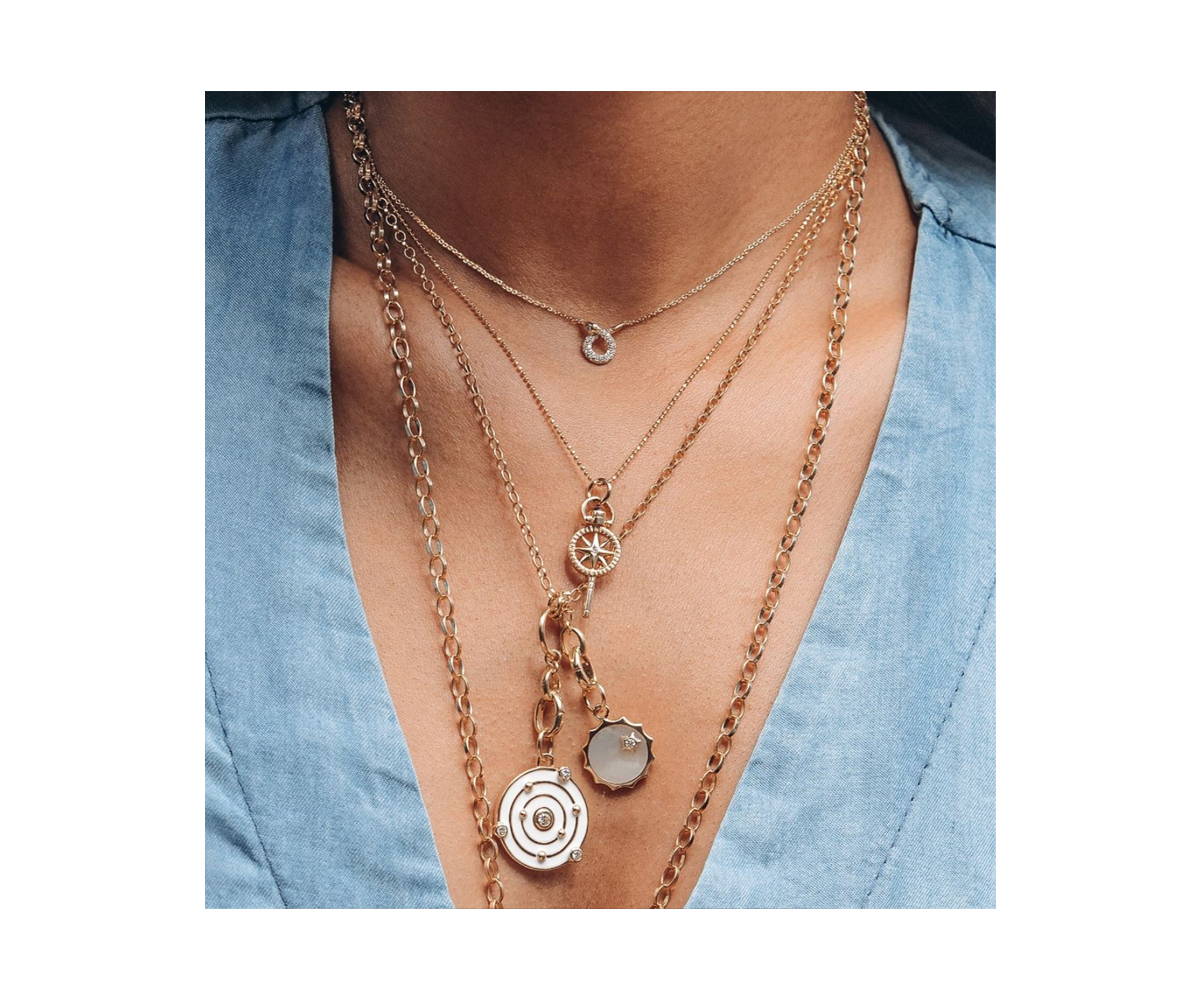 Leo Tolstoy said "The two most powerful warriors are patience and time." This neck mess is all about this quote. It says the time is now with our Time Is Now charm - we have to create our own destiny - and patience is a virtue. Our Sun and Stars charm is a reminder that the sun rises and sets each day, and all good things come with time.