The "Bursting Heart" Half Locket
"I always say when you wear a locket, you are holding the ones you love most nearest to your heart, and now even more so with this bursting heart half locket wrapped in LOVE."
– Jamie Beck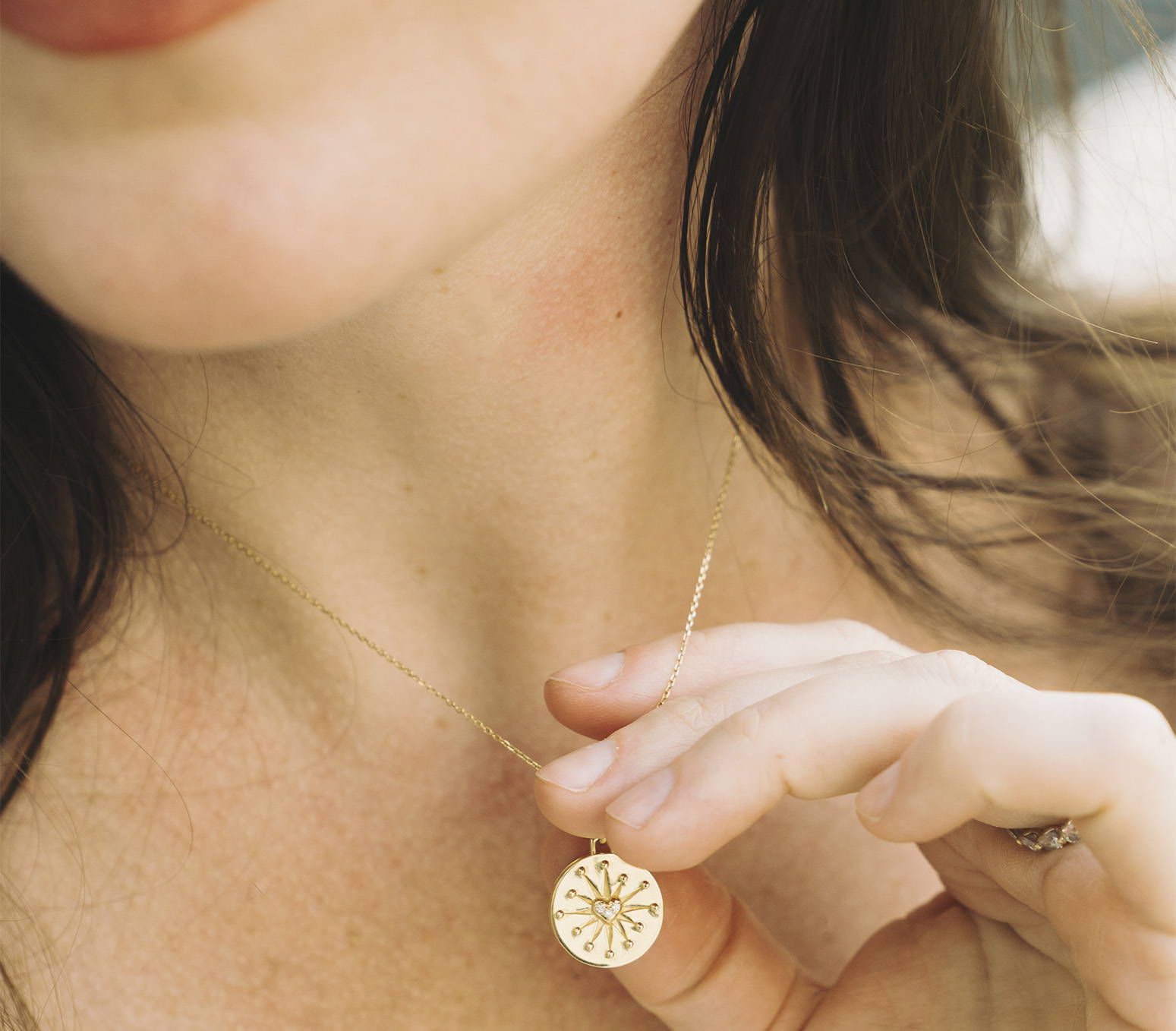 The "Bursting Heart" Half Locket
Our new round half locket necklace features a "bursting" heart and the word "LOVE" engraved on the outer edge. Part of our latest collaboration with artist Jamie Beck, add your favorite photo using The Locket Bar®, and keep it close to your heart.
Limited quantities available in time for Mother's Day, in 18K Gold with diamonds or Sterling Silver with white sapphires.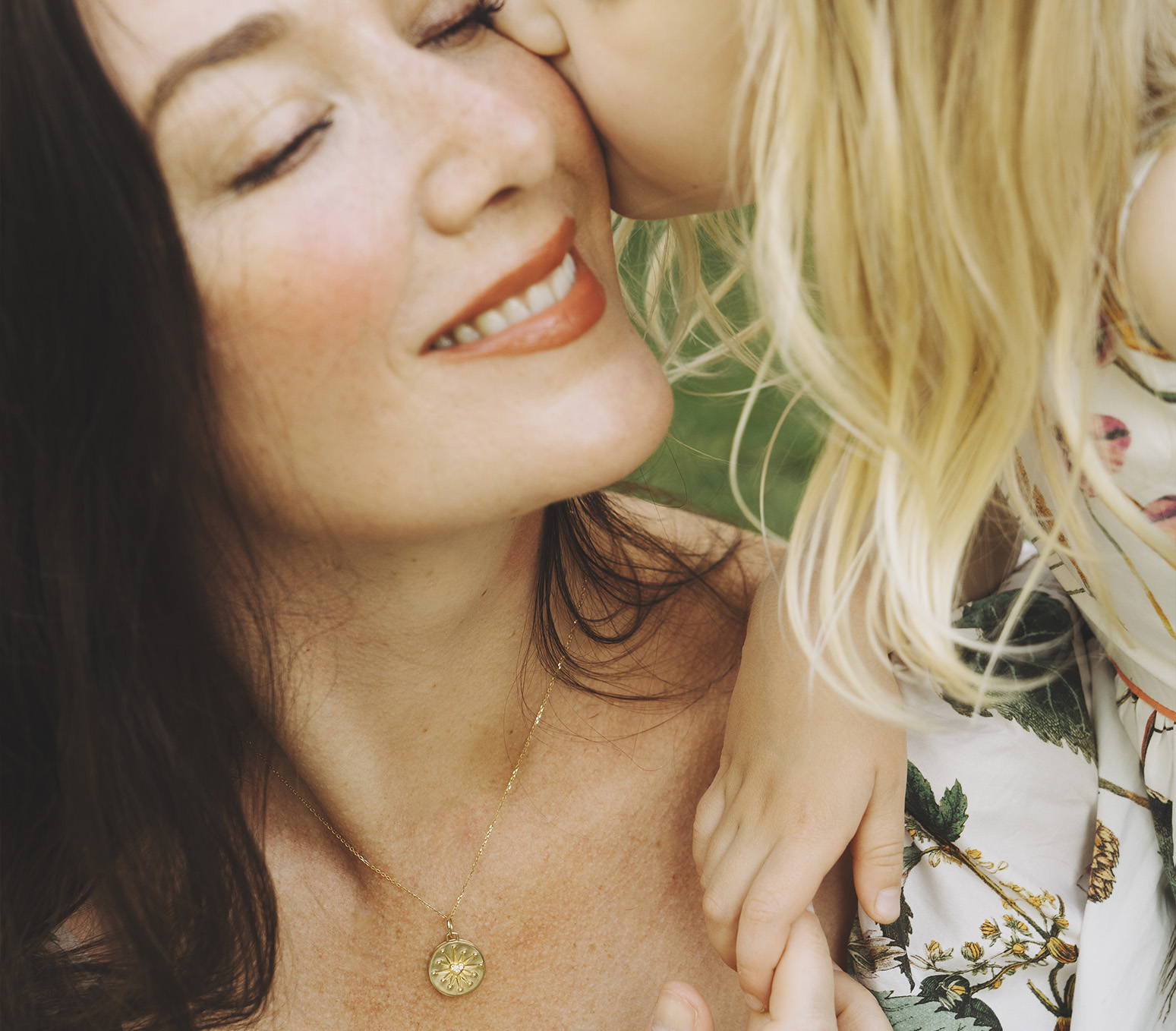 Jamie Beck is a photographer, visual artist, and story teller.
Picking up her first camera at the age of 13, Jamie has dedicated her life to the art of photography. After moving to Manhattan and opening her commercial studio, she quickly began working with some of the best brands of the world. Her work has been extensively featured in global media and was featured in Adweek Magazine's "Creative 100" of the industry's top Visual Artists. All the while, Jamie harnessed the power of social media early on becoming an "original influencer" leading her platforms to become channels of powerful storytelling.

In 2016, Jamie took what was to be a one year sabbatical to create a personal body of work in the South of France. The experience of living in Provence changed her vision for life and creativity. Six years later, she built a photographic studio in the heart of the Luberon working exclusively with natural light and foraged subject matter. Her body of work focuses on the beauty of nature, seasons and the organic imperfections of life.