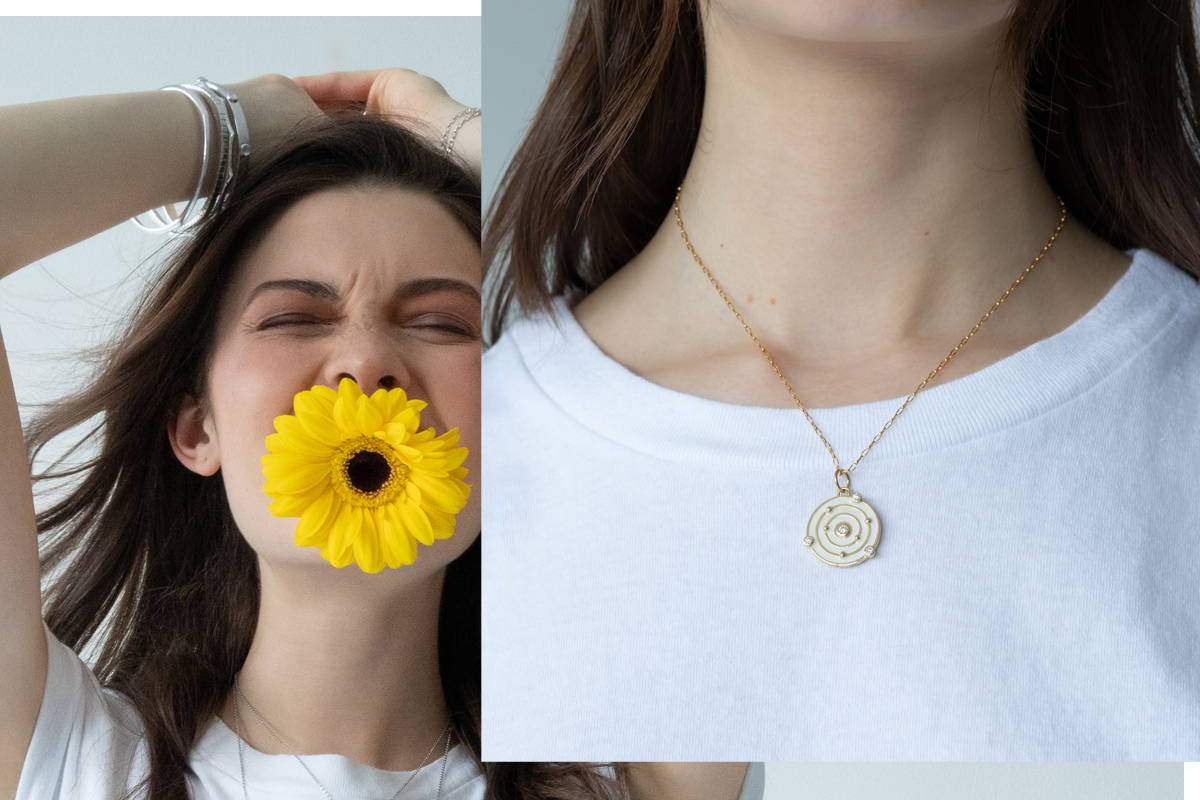 We wear our favorite charms on their own, everyday, with anything and everything. Have fun and don't stress about styling your charm - wear it over a white t-shirt, simple sweater...basically anything. Laugh, play and move and make it part of your everyday life! We love to live with our charms and in many cases almost never take them off. This kind of message calls for that type of wear.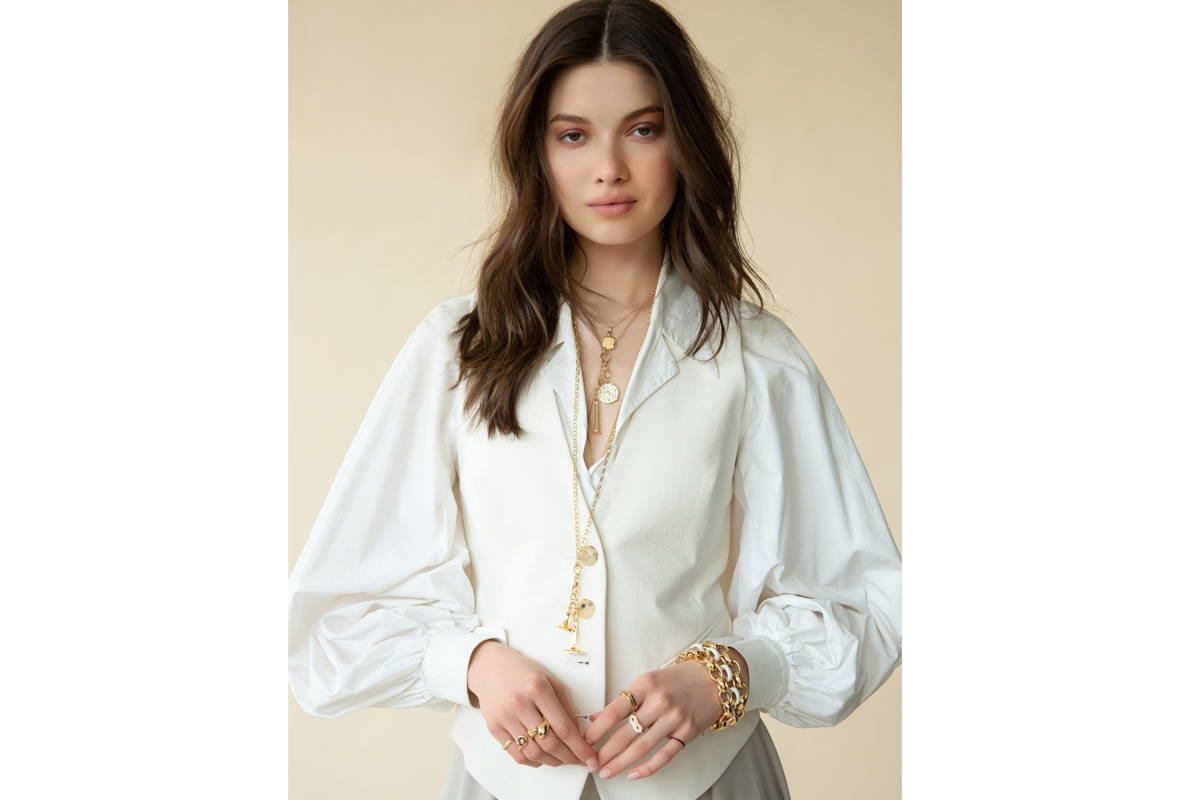 Build a look around your Time Is Now charm. Layer it with other jewelry, and make it the centerpiece of a fashion look, like the one above. A bold blouse under a fitted jacket or vest, accentuated sleeves and unique details look amazing with this piece. It's an eye-catching charm that makes a statement, so don't be afraid to build an outfit to match. In the outfit above from our recent campaign, this show-stopping outfit still doesn't distract from the small white enamel charm around her neck.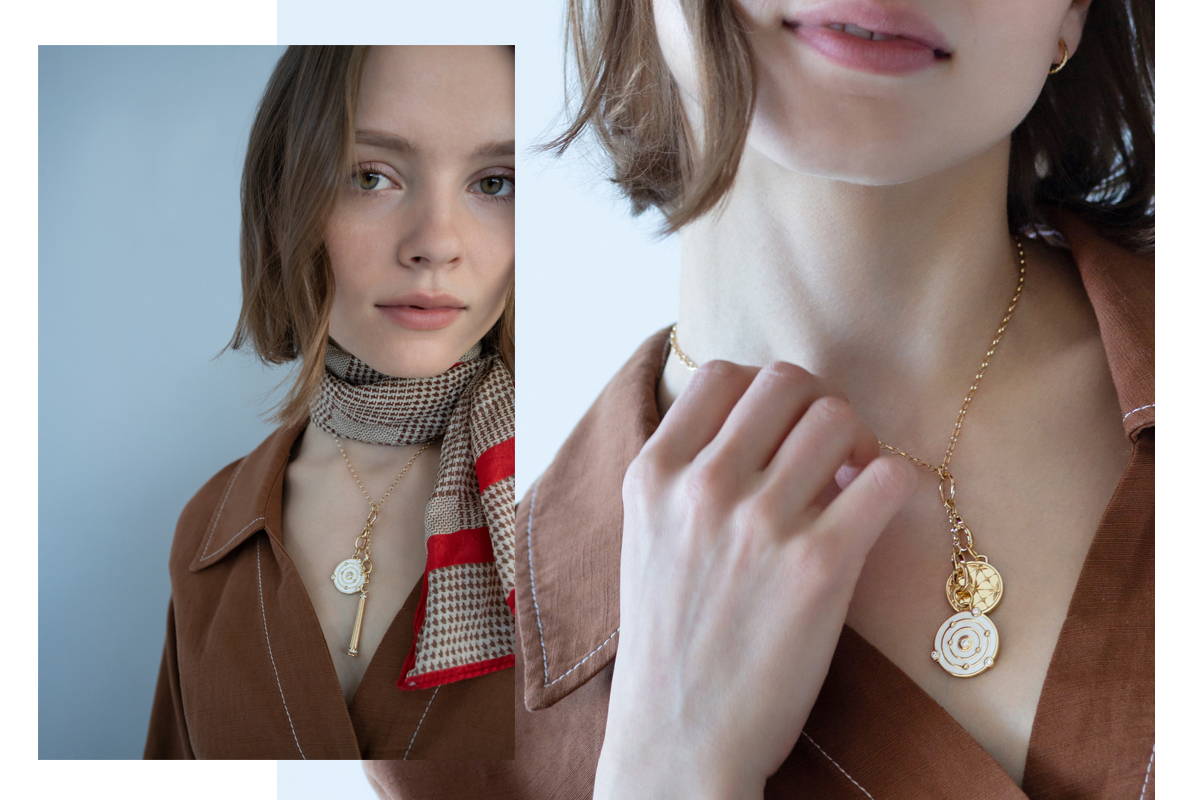 Pair it with another charm on a short chain, and really draw attention to your neck and collar bone with a slightly more open blouse or v-neck. Add a scarf for extra effect and style. Your jewelry and fashion look will be impossible not to notice.