Monica has always been inspired by vintage. Many of our collections - from our pocketwatch keys and poesy rings, to our charms and chains - are inspired by vintage jewelry that Monica has discovered throughout her travels, through art and museum exhibitions, through film, etc. One collection that seems to have no shortage of vintage inspiration is our lockets. Throughout her journey of collecting vintage, Monica started to tire of the notion that a locket was something your Grandmother used to wear. She consistently reminds everyone that "Lockets are sexy." They tell a woman's story; they hold her secrets, her inspirations, her celebrations, adventures, loved ones...the list goes one. They are both timeless and modern.
When Monica began designing her own lockets, she set out to make them cool again. She was heavily inspired by the vintage piece of the early 1900's, when every locket was created as a piece of art. A locket was personal. It may have been something you inherited, or was engraved with your initial, or a meaningful stone. It's impossible to think of a locket that doesn't hold some meaning for its owner. Another huge inspiration were museum paintings with women holding their lockets - it always made them seem like they had a secret.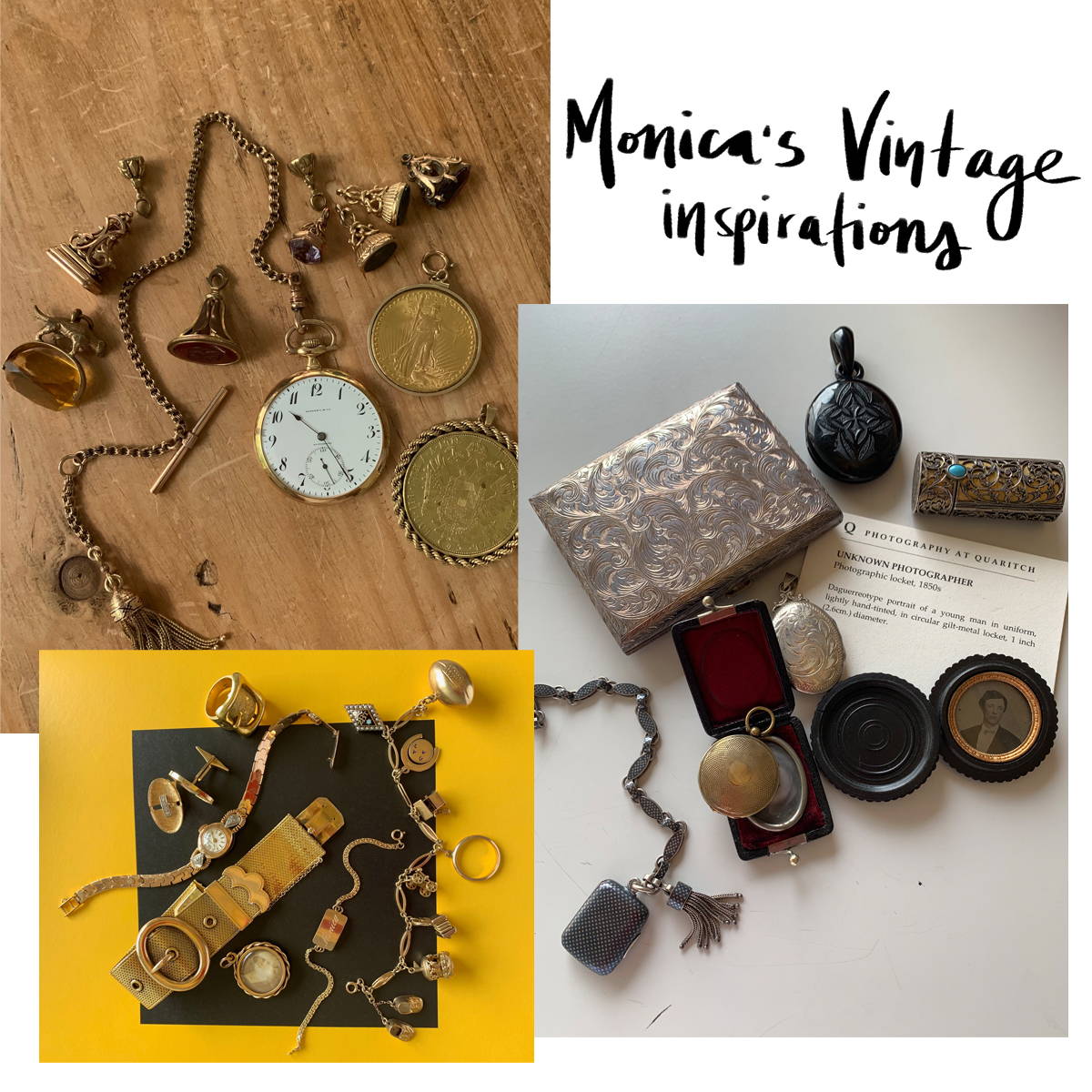 Now, through our collections here at MRK, we've made lockets a modern way to tell your personal stories. Each design is thoughtfully created for the person who might wear it - a
slim, barely there locket
for the young new Mom, a
large 4-image locket
for the world traveler (or Mom of 4!), or a gold and diamond locket for the sophisticated woman on-the-go. A locket can hold photos of children, pets, travels...or even a note from your boyfriend or best friend.
While lockets often are inspired by and hold memories of the past, they are timeless pieces that allow you to bring your personal story into the future.