Whether you purchase a subtle, delicate bracelet or a chunky charm bracelet, it's nice to look down at your wrist and feel inspired by something that tells your personal story. Here are our top choices for 18k gold bracelets to empower you...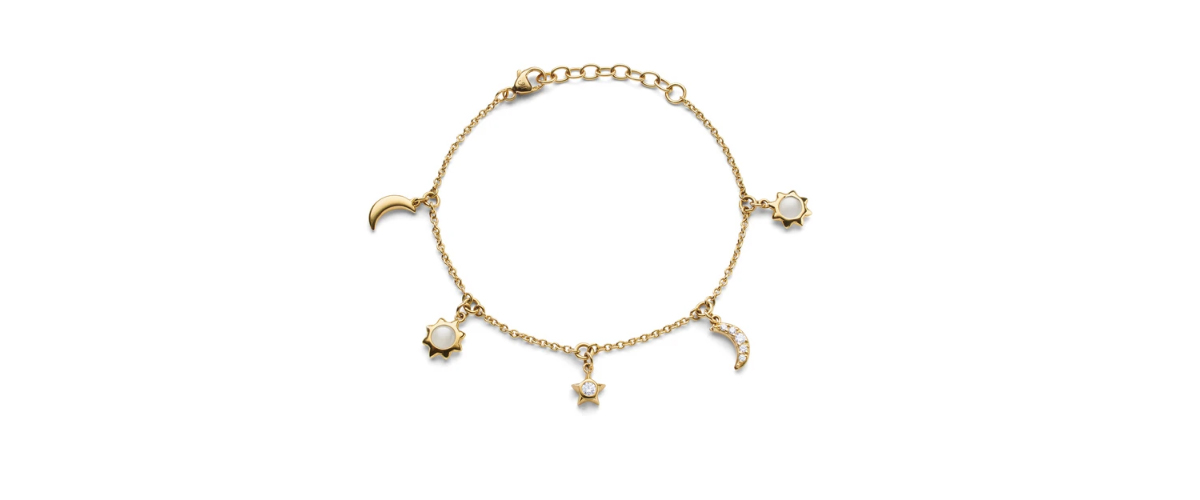 The saying 'Never Fear' never really gets old for us. This 18k gold poesy bracelet serves as a reminder not to let fear get the best of you in trying times.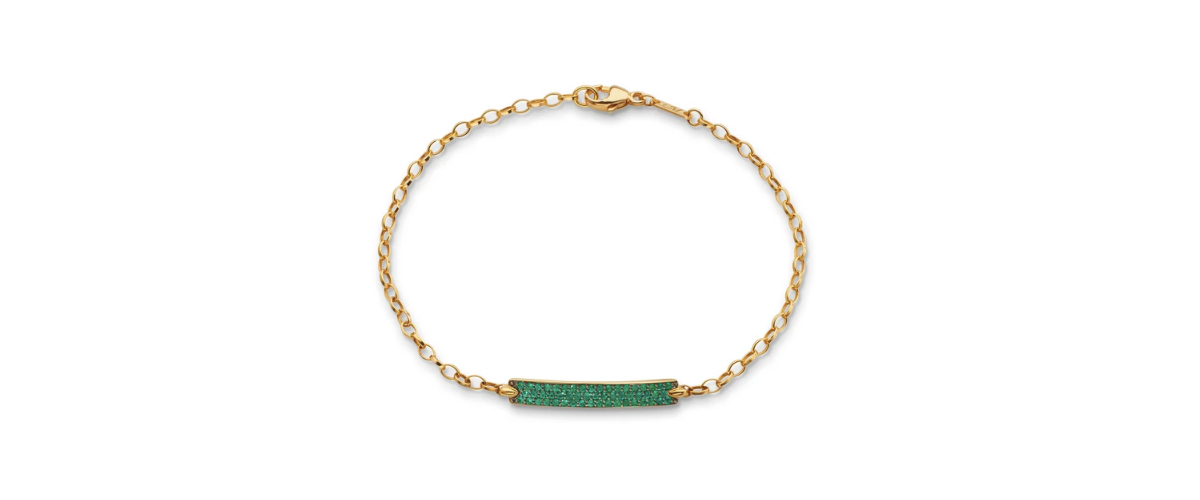 'Carpe Diem' Emerald Poesy Bracelet
The emeralds make this stunning 18k bracelet even more special. Carpe Diem is inscribed on the inside making it a happy and empowering piece you'll rarely want to take off.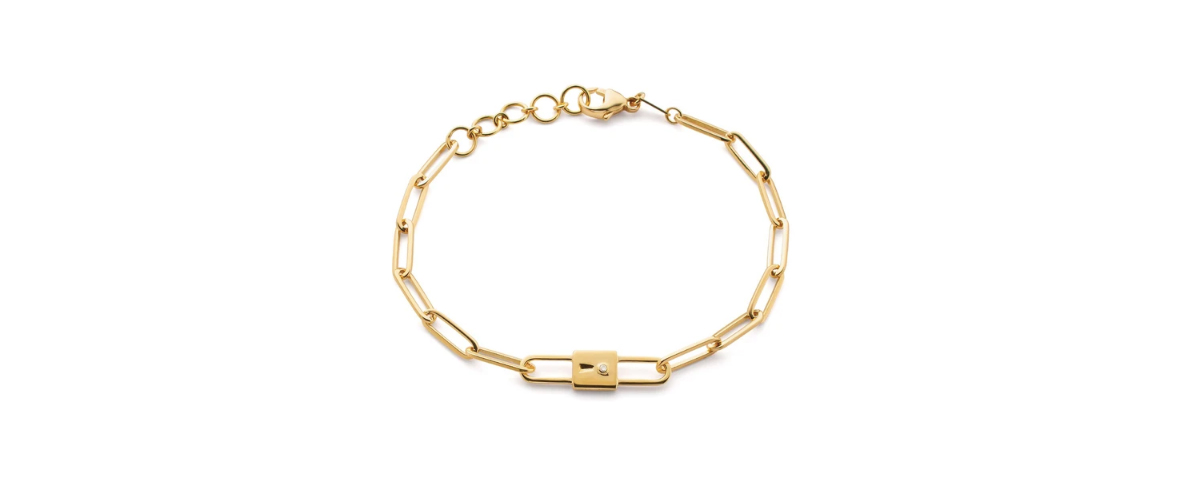 Lock Charm Paperclip Chain Bracelet
We love this 18k gold bracelet with a lock charm at the center. Our secrets are part of our personal stories, and give us power - the power to chose whether or not we reveal them.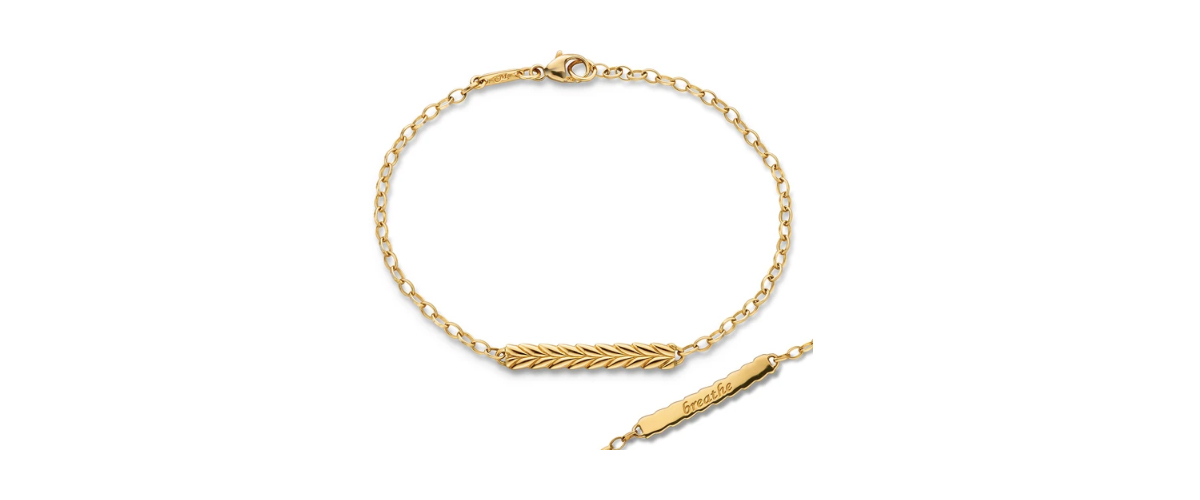 Nothing makes us feel more centered than a big deep breath. It's a simple way for us to gather our thoughts and feel more empowered in our daily lives. This 18k bracelet serves as the perfect reminder to breathe.

'Design Your Own' Charm Bracelet
What's more empowering than a 18k gold charm bracelet that allows you to tell your story with whatever charms you choose? Every time you look down as your charm bracelet you'll be reminded of your strong sense of self.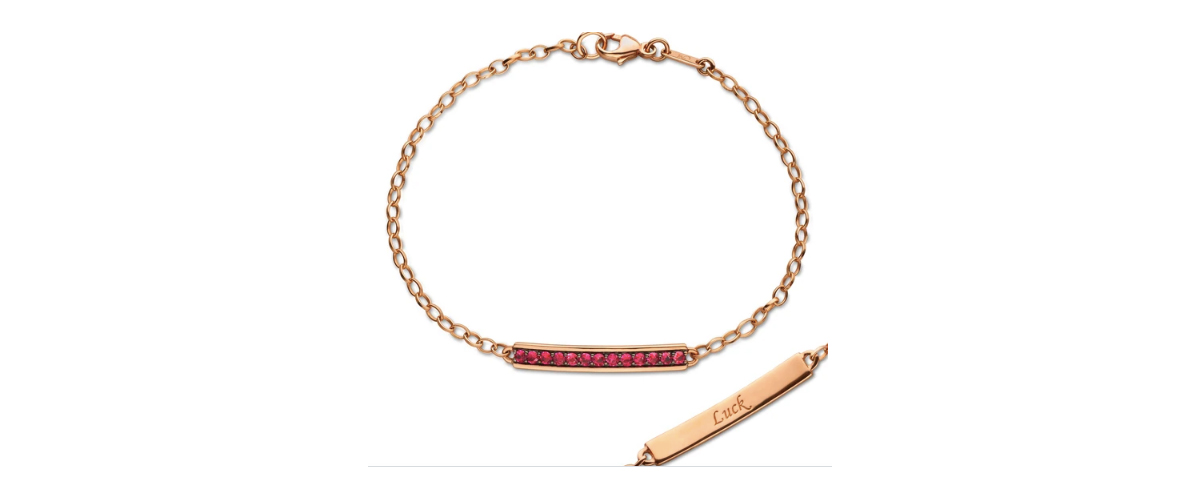 We can all use a bit of luck, and that's just what this 18k gold bracelet with rubies inspires you to feel. It will make you smile to know you're walking around with a beautiful and unique lucky charm.

Two-Tone 'Silver Lining' Poesy Bangle
This bangle combines 18k gold with sterling silver - and the message is on of our favorites. When you feel a bit down, or things feel difficult, it's important to look for the silver lining.