How to style your modern locket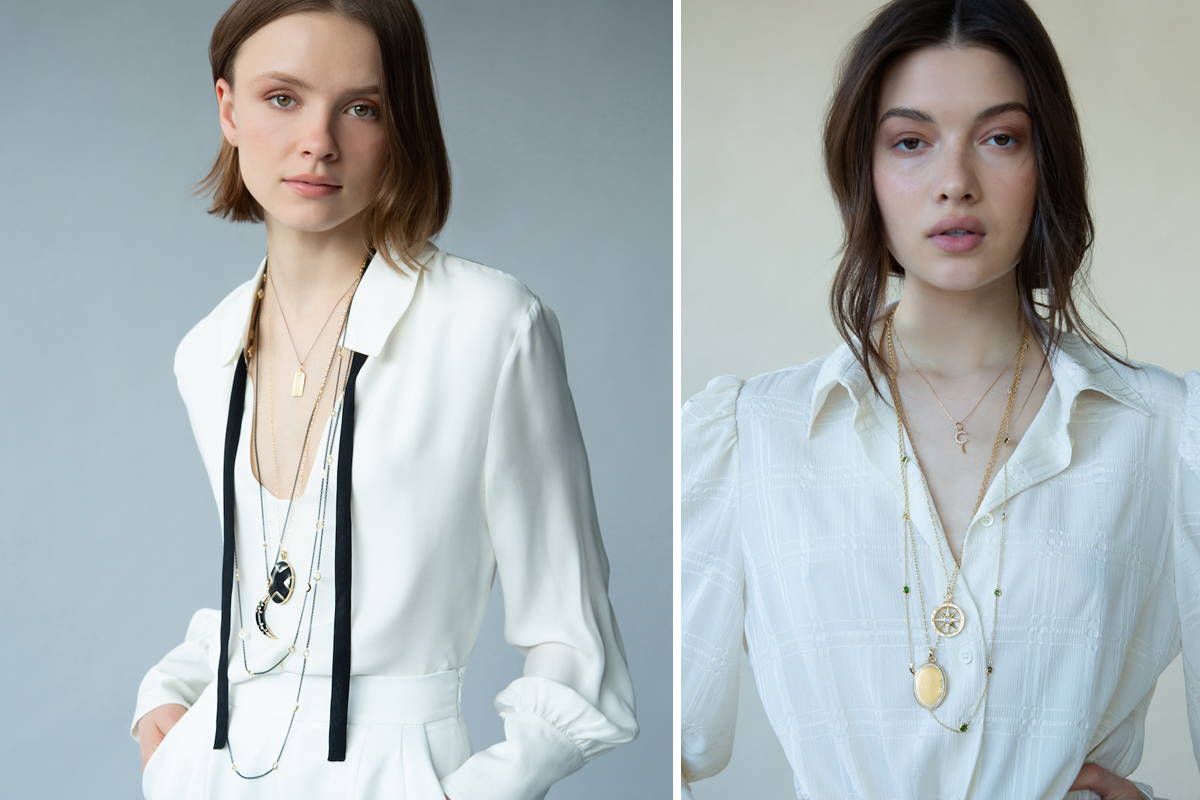 You can't go wrong by dressing your locket up - or down - with a chic and classic white blouse. Wear a silky style for a more dressed up, evening look, or a casual cotton button up for a more low-key vibe. This wardrobe staple is the perfect backdrop for a statement locket with a modern twist, and is simple enough to easily layer your locket with other statement pieces.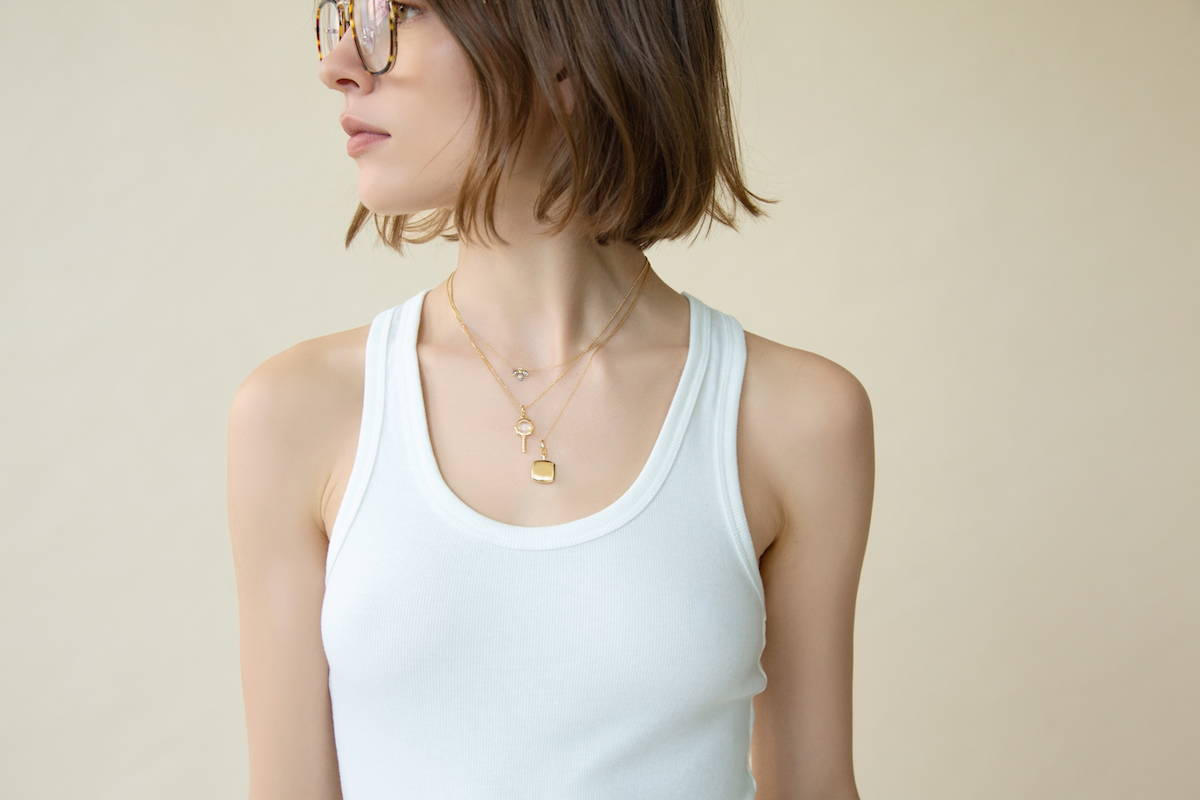 Wear your tiniest locket with other delicate jewelry and a simple white tank for a pretty summer look. We love it layered with other small necklaces, but it's beautiful on its own as well. A bare neck with simple jewelry is always in style. Pair it with jeans and sneakers for a casual weekend day, or with a skirt and sandals for an evening out.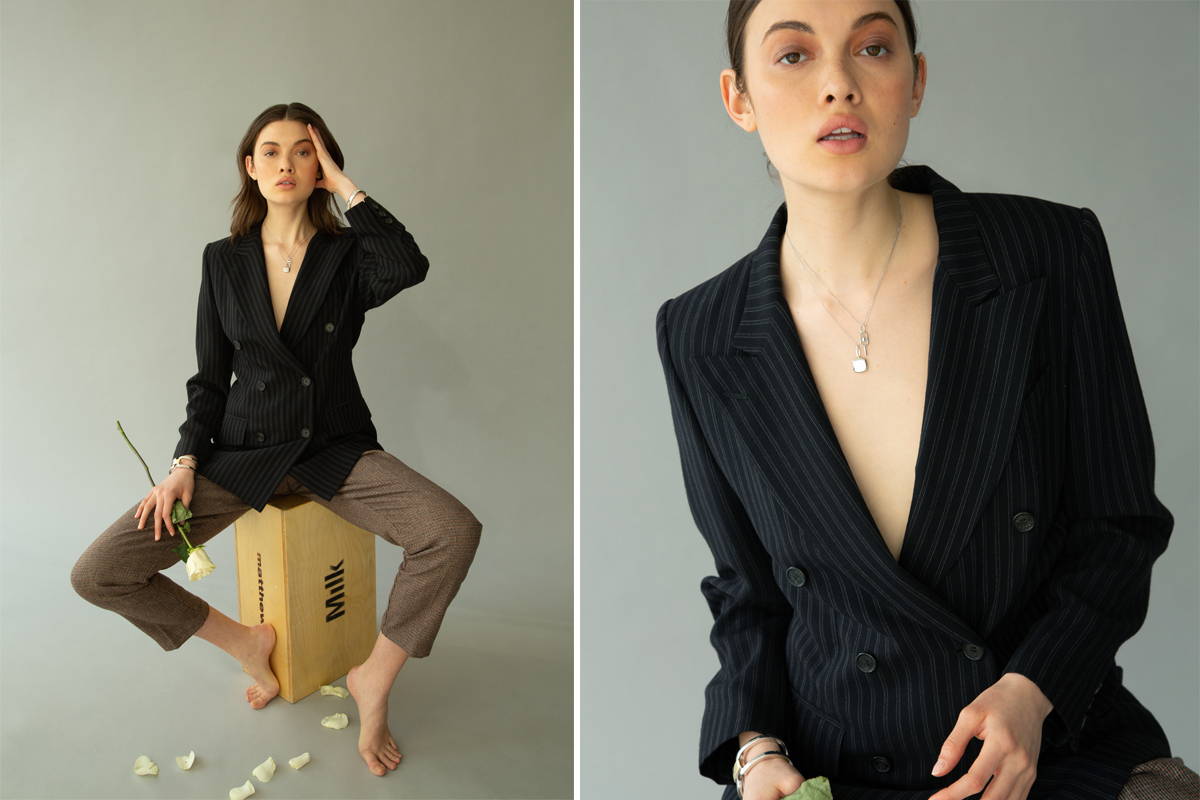 A men's style blazer left slightly open to show your neckline is a perfect canvas for a locket, large or small. For a daytime work look, put a casual tank or t-shirt under the blazer, and take it off for an evening out. We love it styled with your hair pulled back, to let your locket really shine.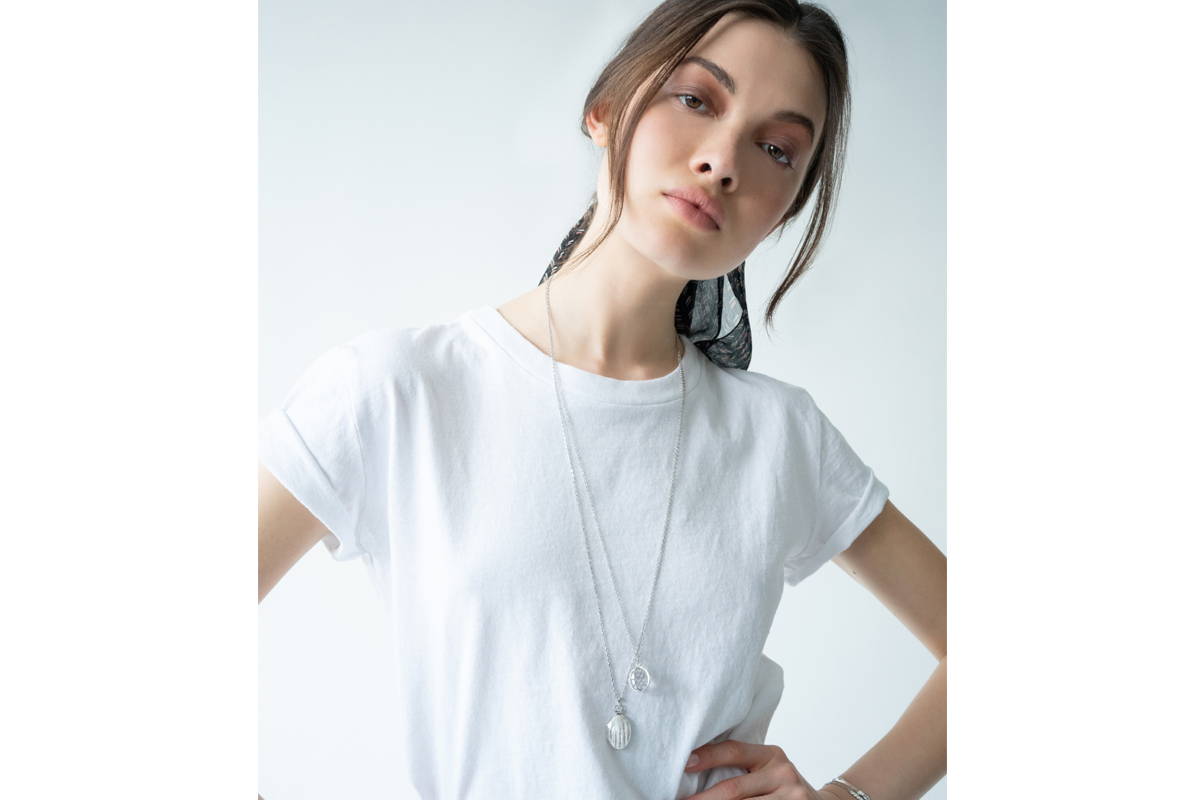 You can never go wrong pairing your locket - or any piece of jewelry for that matter - with a white t-shirt. Probably our number one wardrobe staple for every season, nothing in your closet is more versatile or more affordable (the Hanes classic white t-shirts from the drugstore are a personal favorite of ours). Decorate your t-shirt with your favorite modern locket and wear it with a denim skirt or jeans, tucked into trousers, under a jacket in the winter...the possibilities are endless.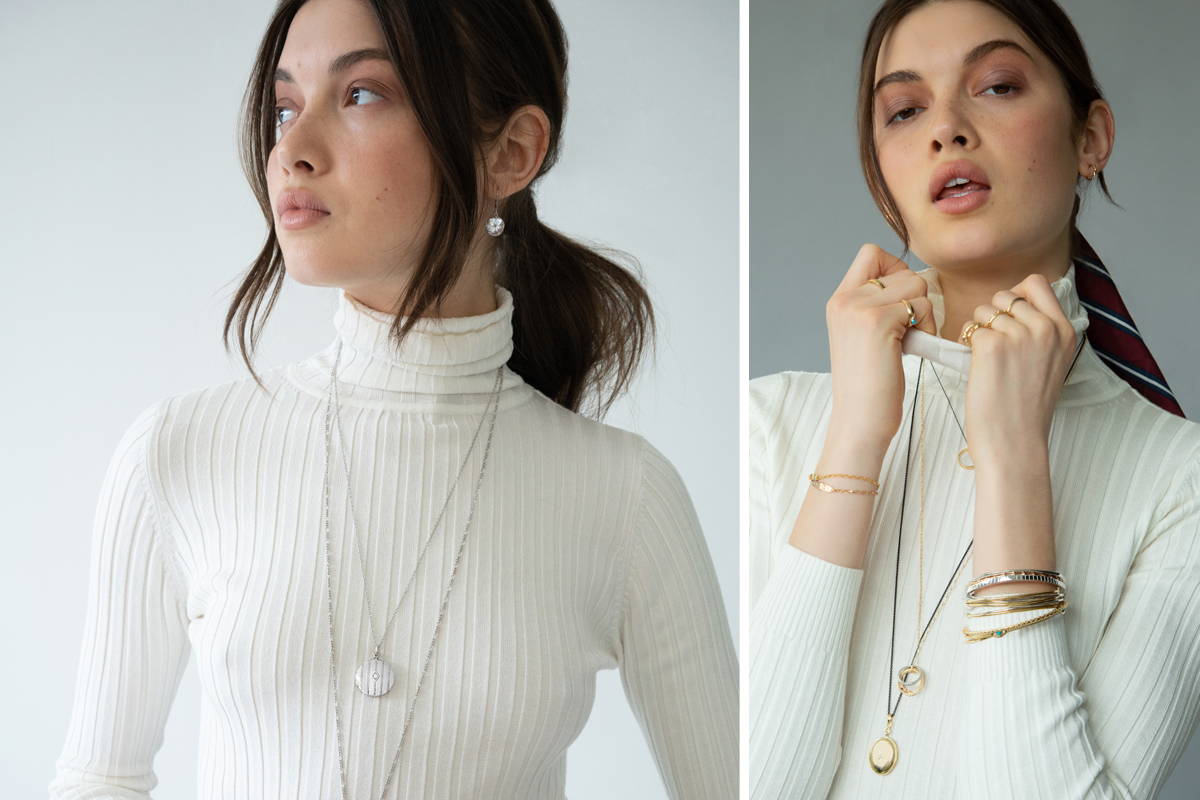 One of our favorite looks is jewelry over a black or white turtleneck. It's such a classic way to style your favorite locket in the winter, and always feels a little glamorous and seventies inspired. Tie your ponytail with a headscarf for an added vintage feel.