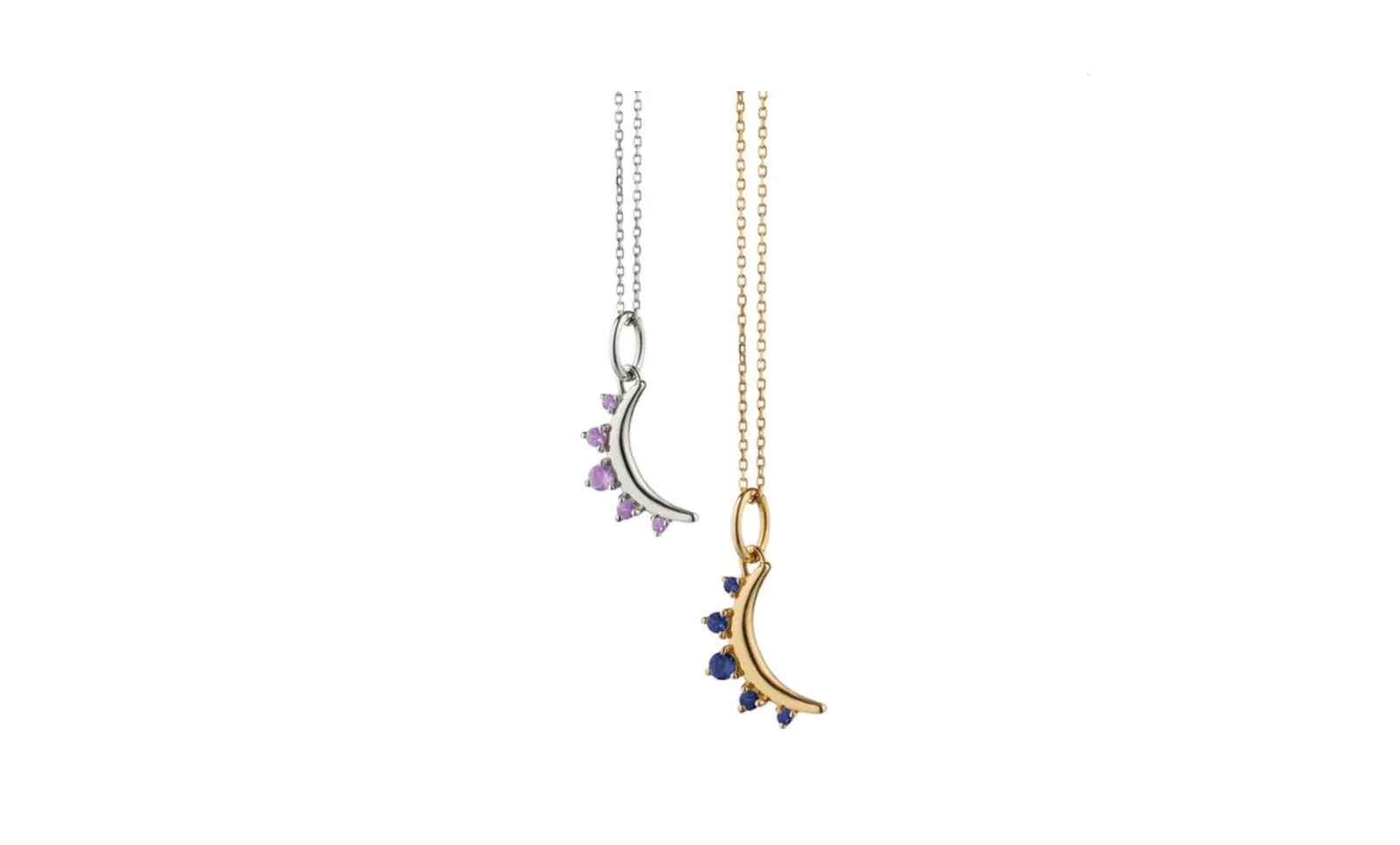 Our moon birthstone necklace is the ultimate gift for the lover of all things astrological. Monica's idea behind designing this piece was that 'we are all born under the same moon' and therefore each birthstone is set on the edge of a delicate moon charm. It's the perfect way to personalize her celestial gift and add to her personal story.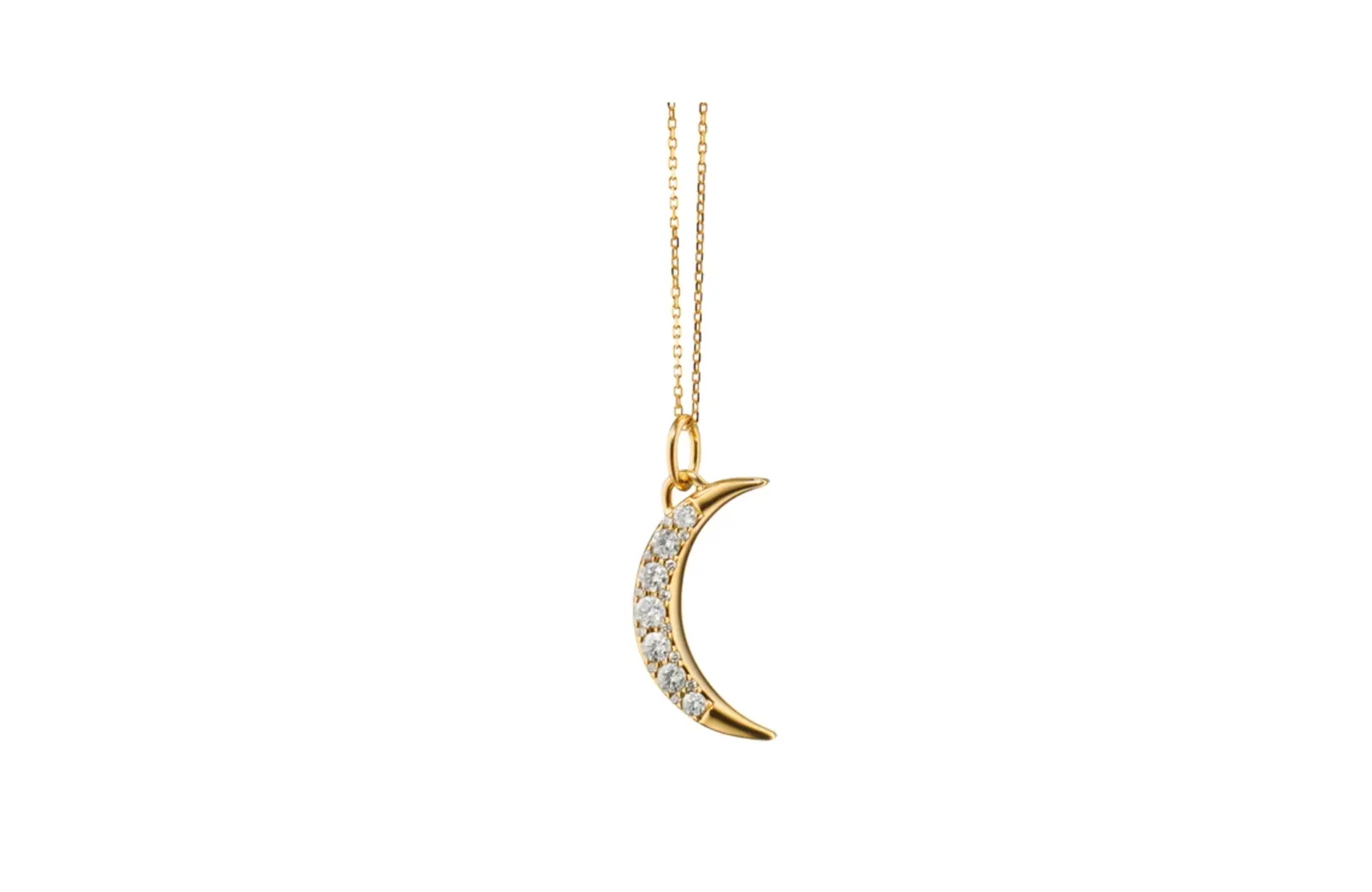 There is a big wow factor in this diamond moon charm necklace, which is 18k gold set with diamonds and is a major statement piece. It's as classic as it is stunning, and is a great gift if you're looking to give her something that not only empowers her and adds so much to how she tells her story each day, but will really make her jaw drop!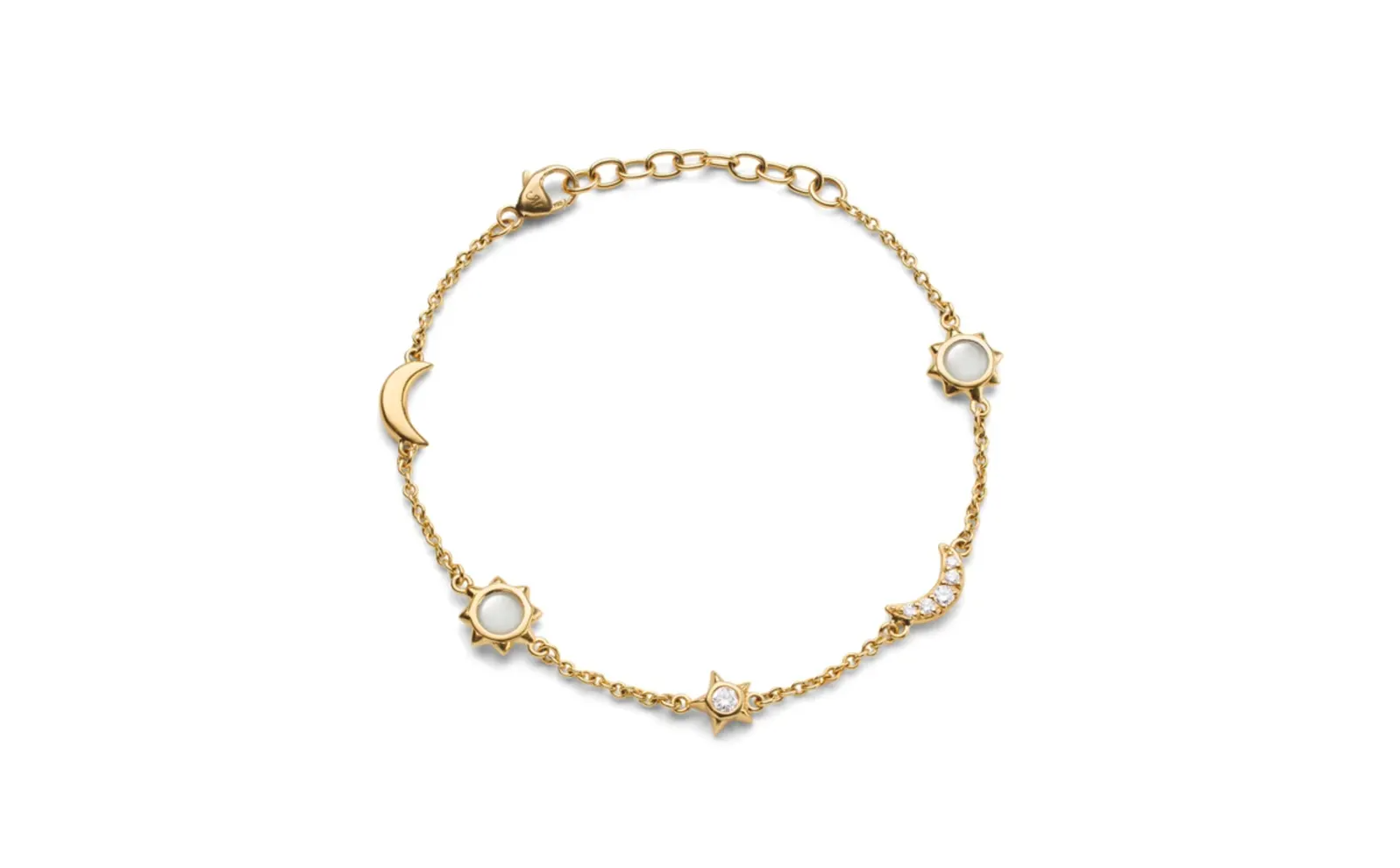 Sun. Moon and Stars Diamond and Moonstone Bracelet
Our sun, moon and stars diamond and moonstone bracelet is a beautiful astrologically inspired gift that she will never want to take off. It's delicate and easy to wear, and sparkles just enough on the wrist to catch your eye every time you look down. It also looks great layered with other delicate bracelets, and fits perfectly into any woman's jewelry wardrobe.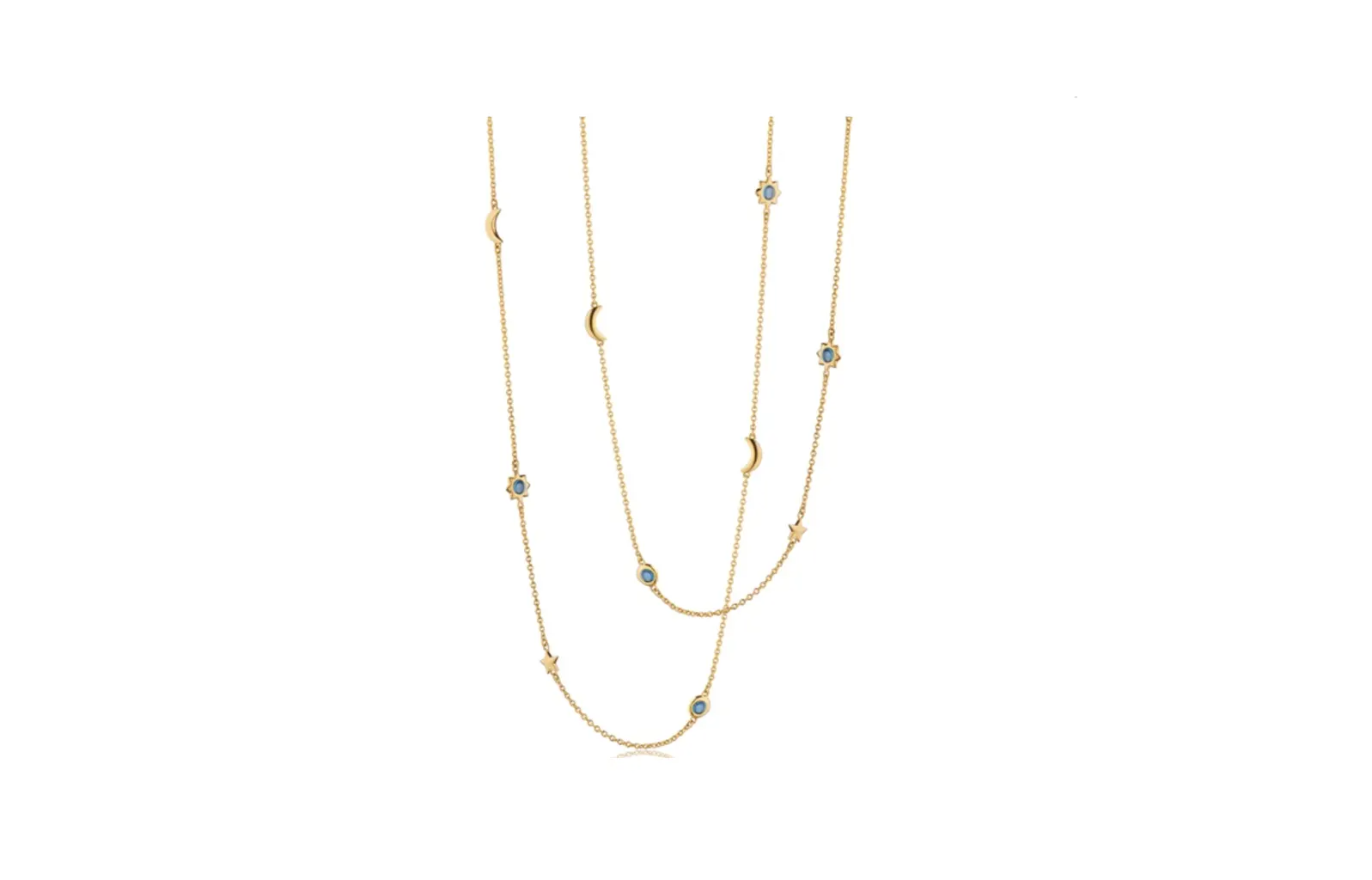 Sun, Moon and Stars London Blue Topaz Necklace
Sun, moon and stars jewelry has a rich history and this necklace is no expection as it changes a look completely when you put it on. It's delicate and subtle while still making a really statement, and always incites questions for anyone who sees it on. It's a dreamy and inspiring piece to add to your jewelry collection.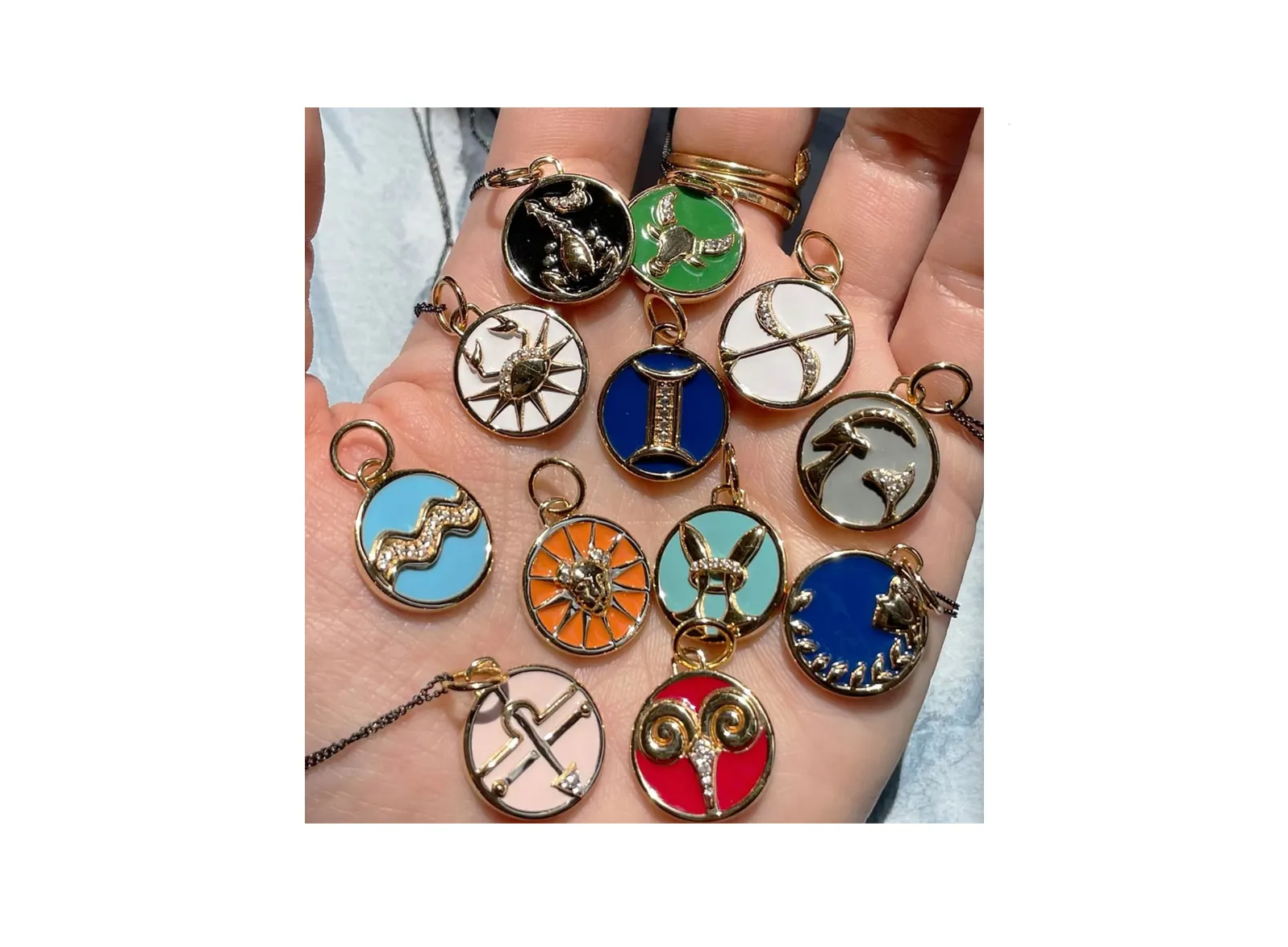 Our Zodiac charms are of course the ultimate gift for the astrological lover. Nothing tells our stories in astrology like our signs, and these candy-colored charm necklaces are no exception. Gift her with the charm necklace for her own sign or multiple charms for those she loves (many of us wear not only our own signs but our children's signs!) to add a very personal element to her jewelry story.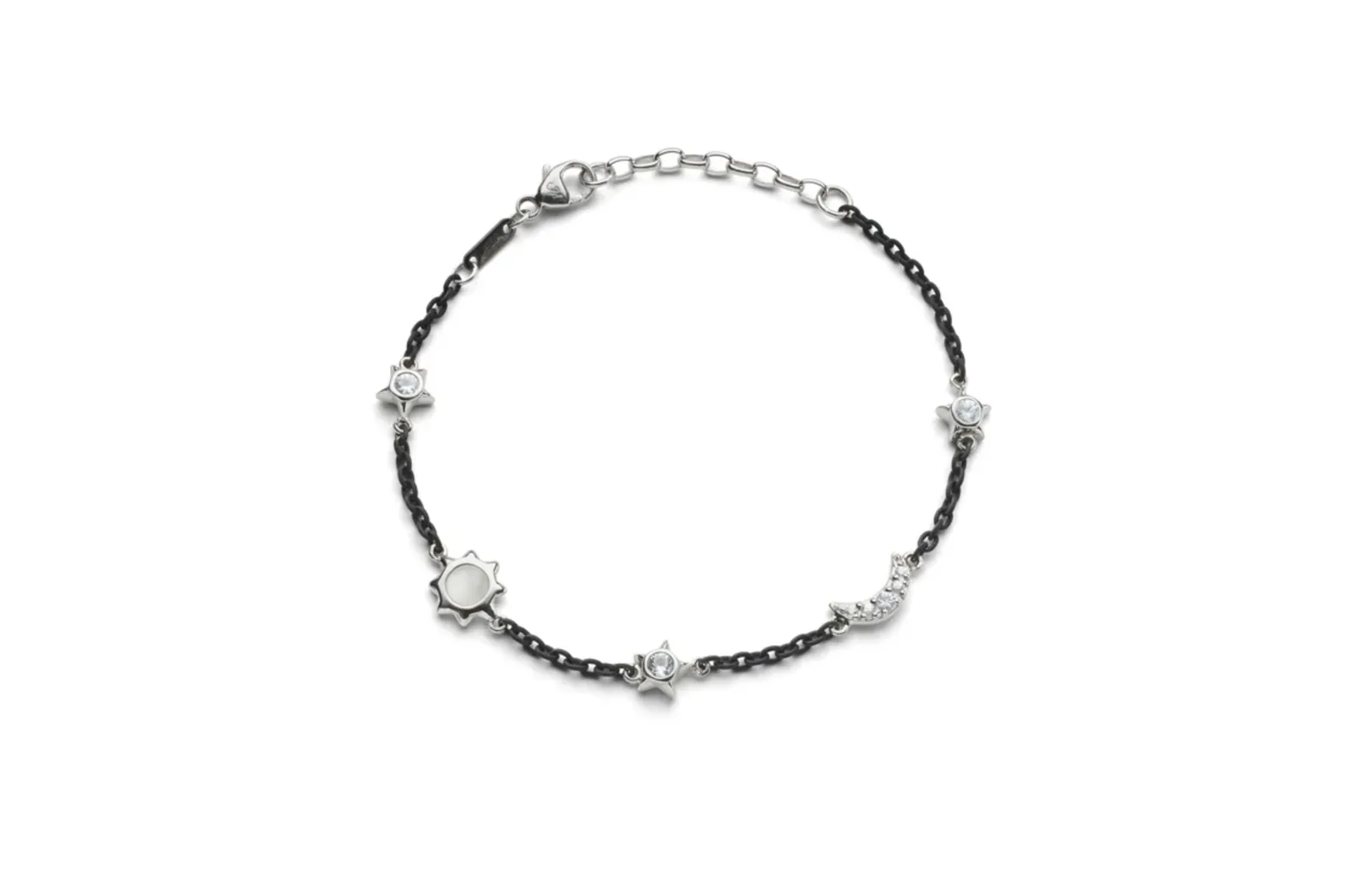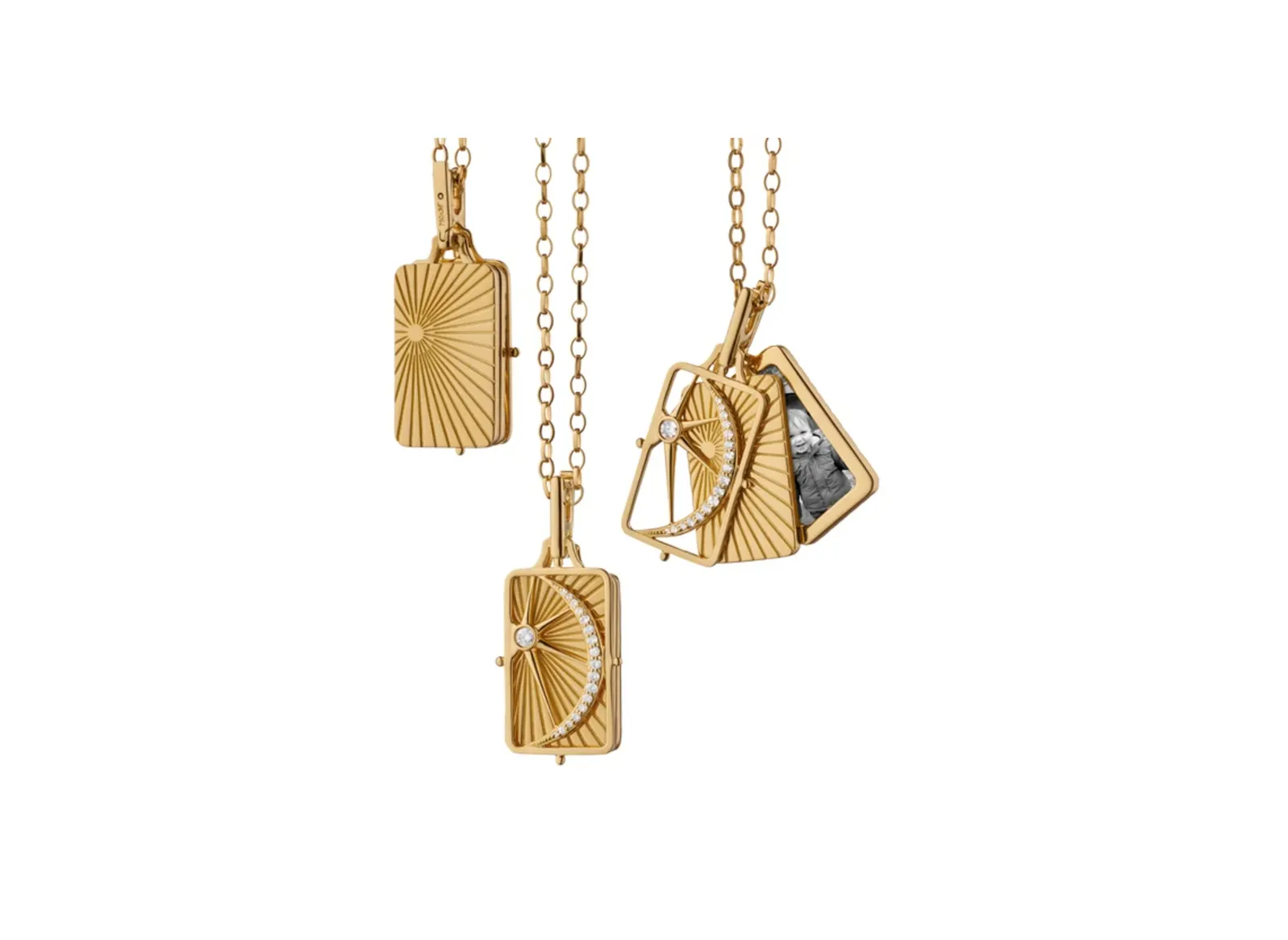 Sun, Moon and Stars Gate Locket
The Gate locket necklace was one of the first pieces Monica ever designed, and we've updated it here to appeal to the dreamy nature of our sun, moon and stars collection. It's the perfect gift for any woman who appreciates the romance of astrology - and is in need of a locket! We love how it combines two of our favorite collection to create a one-of-a-kind piece you can personalize for her with a photo.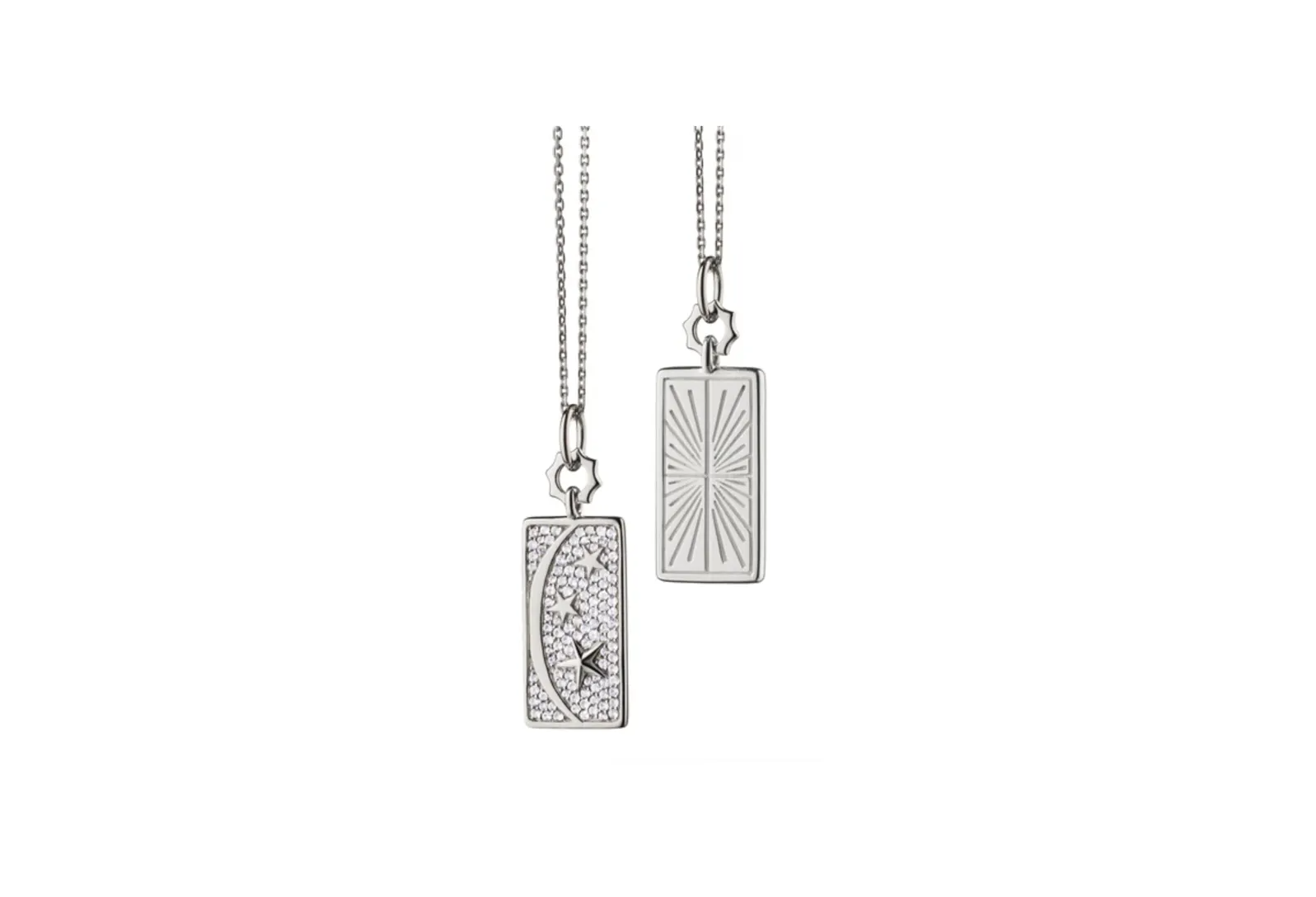 Our sun, moon and stars medallion is an empowering piece that inspires any woman to reach for the stars. This charm necklace is a sure-fire winner when it comes to gifting, and will definitely become one of those meaningful pieces she never wants to take off.