Layer Long charm necklaces And Chains over a white blouse
When styling long charm necklaces, lockets and chains, layer them easily over a white blouse, which is a perfect canvas to make your jewelry look elegant. A silk or cotton blouse is always classic and elevated, so it's a perfect opportunity to layer in extra pieces that you might not normally pair together. No matter how you combine your long charms and chains, whether with gold layered necklaces, silver layered necklaces or multi layered necklaces, you'll maintain a sophisticated look.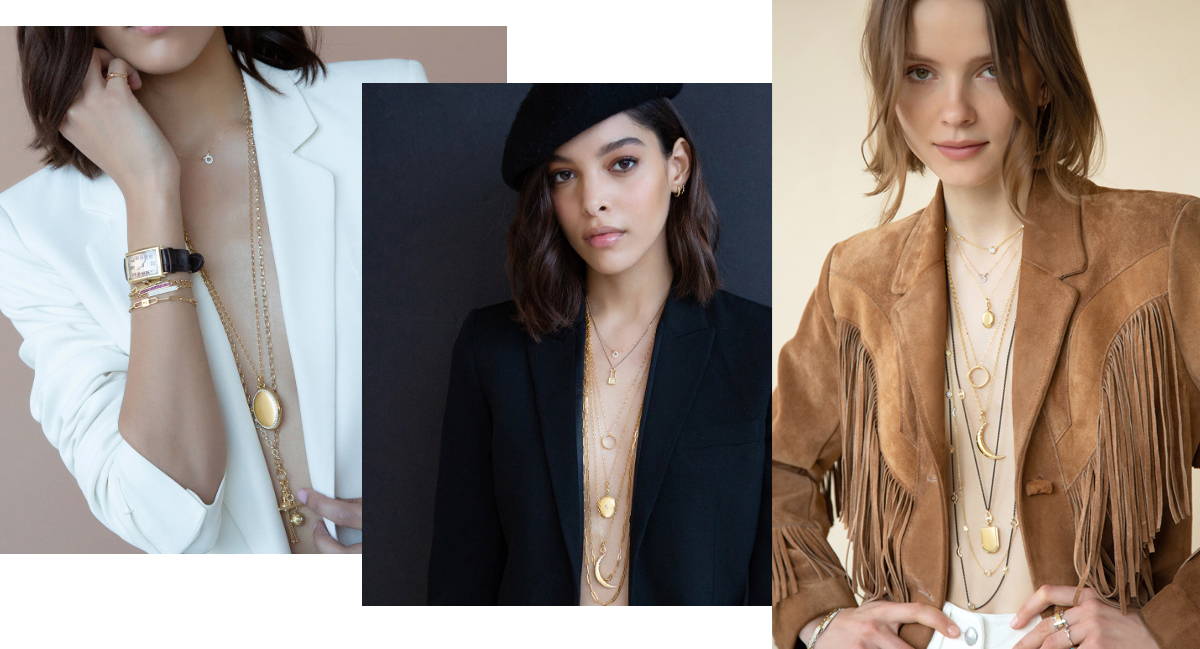 Go Bare With Your Long Locket Necklaces And Charm Necklaces
The best canvas you could ask for is you! If you have the courage to go bare underneath a jacket or a blazer, you can go to town with long layers and multi layered necklaces. While this may not be a look you can wear at the office, it's a show stopping look for a night out. Treat your jewelry like a t-shirt and use it to cover it - which definitely means more is more. We love the way a large statement locket like this 4-image "premier" diamond necklace looks under a jacket (and this silver version is equally as gorgeous!)
Layer Long Chain Necklaces And lockets over a basic t-shirt or tank
Long layered necklaces look great with a basic t-shirt or tank top, as they bring a bit of style to a look that might otherwise be basic or boring. Elevate a t-shirt from Saturday daytime wear to dinner wear by adding on gold layered necklaces, or a long statement necklace like our Sun, Moon and Stars medallion. Pair it with a long, layered black chain (this one really packs a punch) to stand out from the crowd.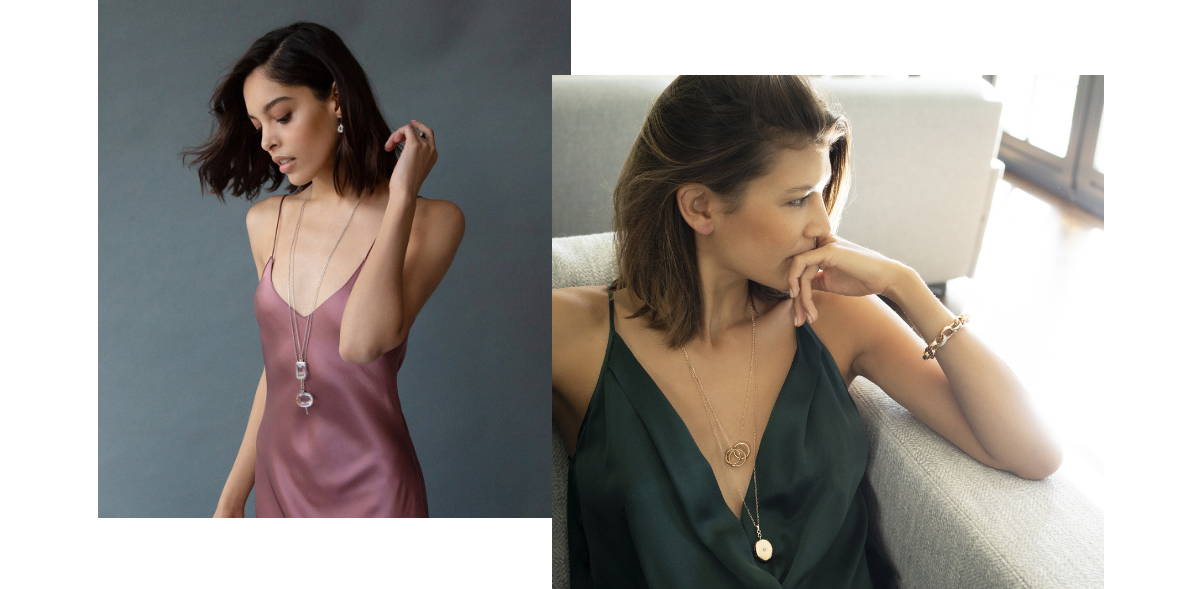 Layer two long necklaces over a simple slip
Because a slip is so delicate, we like to keep this look to two pieces that really stand out and compliment each other. We would recommend choosing two silver layered necklaces or gold layered necklaces that are a bit lighter and slimmer - like our slim lockets, poesy ring necklaces, or sterling silver pocket watch keys. They flatter a slip dress without overpowering the look. This is simplicity at its finest.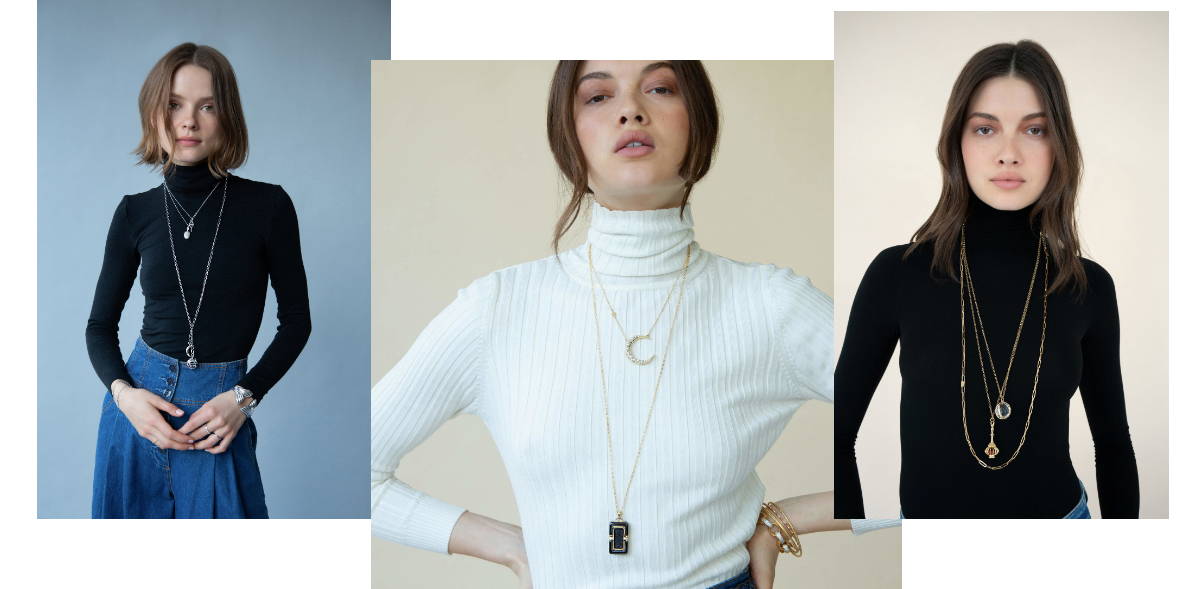 layer long charm necklaces and locket necklaces over a turtleneck
We've said it before and we'll say it again - the chicness of a basic turtleneck is enhanced by adding jewelry over it. We love the way a long necklace looks layered with a short necklace over a turtleneck, as it creates the perfect balance for this look. A long simple chain paired with two slightly shorter charm necklaces is also a favorite for this look. When styling multi layered necklaces over a turtleneck, it's ideal to maintain a balance of short and long for the most flattering look.