It's easy to get into a rut when it comes to styling your jewelry for evening. We tend to all overthink - is this too casual, or too over the top? The fact is, when it comes to jewelry there is no wrong way to style your jewelry if it's meaningful to you and tells your story. Jewelry looks beautiful dressed up or dressed down. Having said that, there are a few fail-safe looks we love that are our go-tos for a night out, and what better place to find these than one of our favorite sources of inspiration - Instagram? See below for a few of our tips for styling jewelry in the evening, all inspired by our Instagram!
Layer gold charm necklaces and chains over a simple black top
We love the look of an extra long chain paired with one - or a few - charm necklaces. A simple black top or tank makes for the perfect backdrop for this look, allowing the jewelry to be the focus, so that you can really layer as much as feels right for you. Pair it with simple gold hoop earrings for the perfect evening look.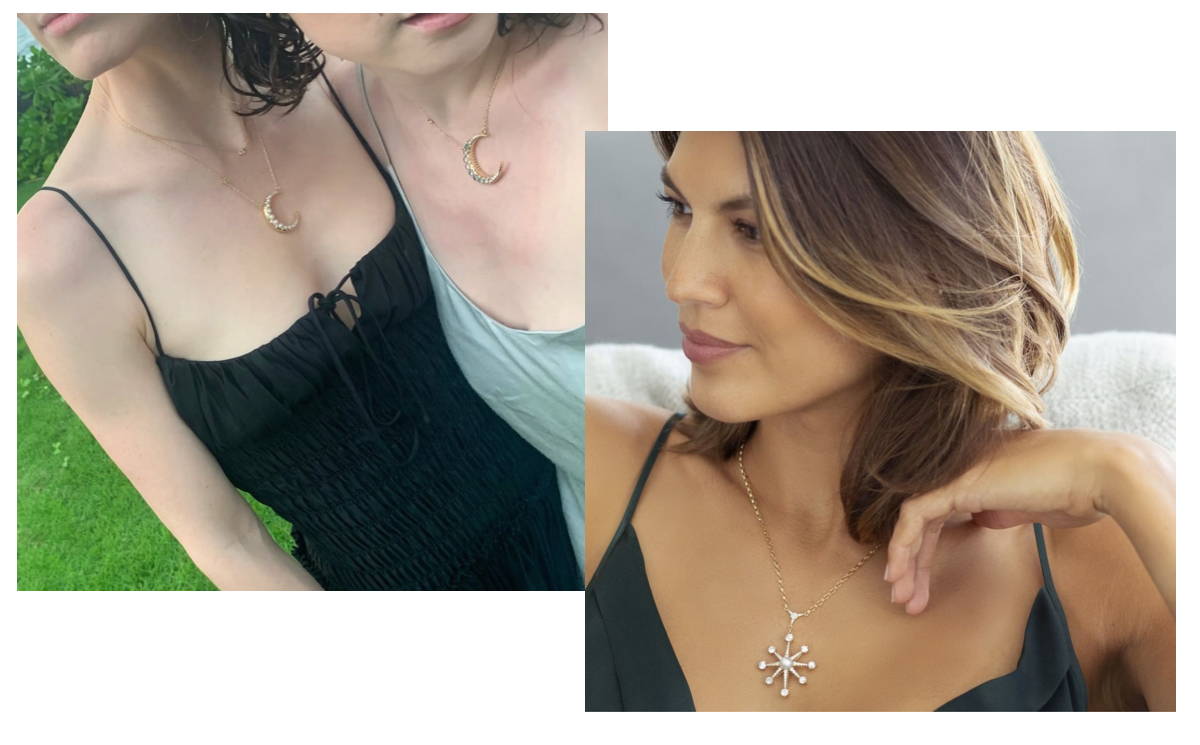 Pair a statement necklace with a slinky top or dress
One of our go-to evening looks is a silk cami top with jeans (paired with a leather jacker or blazer in winter), or a simple slip dress (can also top with a sweater or blazer). We love to wear this with a single statement necklace, like our crescent moon necklace.
pair A Locket necklace and a silk blouse
Most likely your best 'from day to night look', a single locket on a short chain paired with a silk button-up blouse is a no-brainer look for a low-key evening out. Longer chains often get lost in a sea of buttons, which is why we love to showcase a shorter locket or charm that falls just below the neck and looks beautiful next to a hint of your collarbone.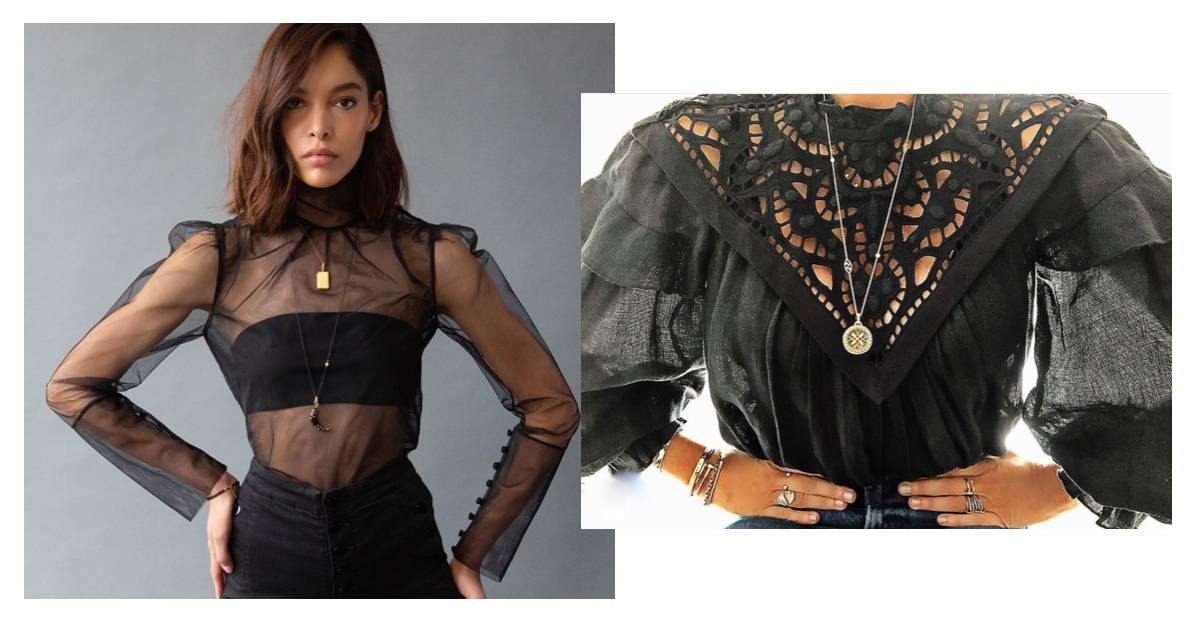 Pair a Statement piece with a statement top
This is one of those situations where more is definitely more. If your wearing a statement top, why not accent it with a statement piece of jewelry? Oftentimes the two work together to create a fashionable look that will really make you stand out. Feel free to throw on extra rings and bracelets to really go for it!