When it comes to creating a 'loaded wrist' there are so many ways to tell your story by layering your favorite bracelets. Here are some combinations we love...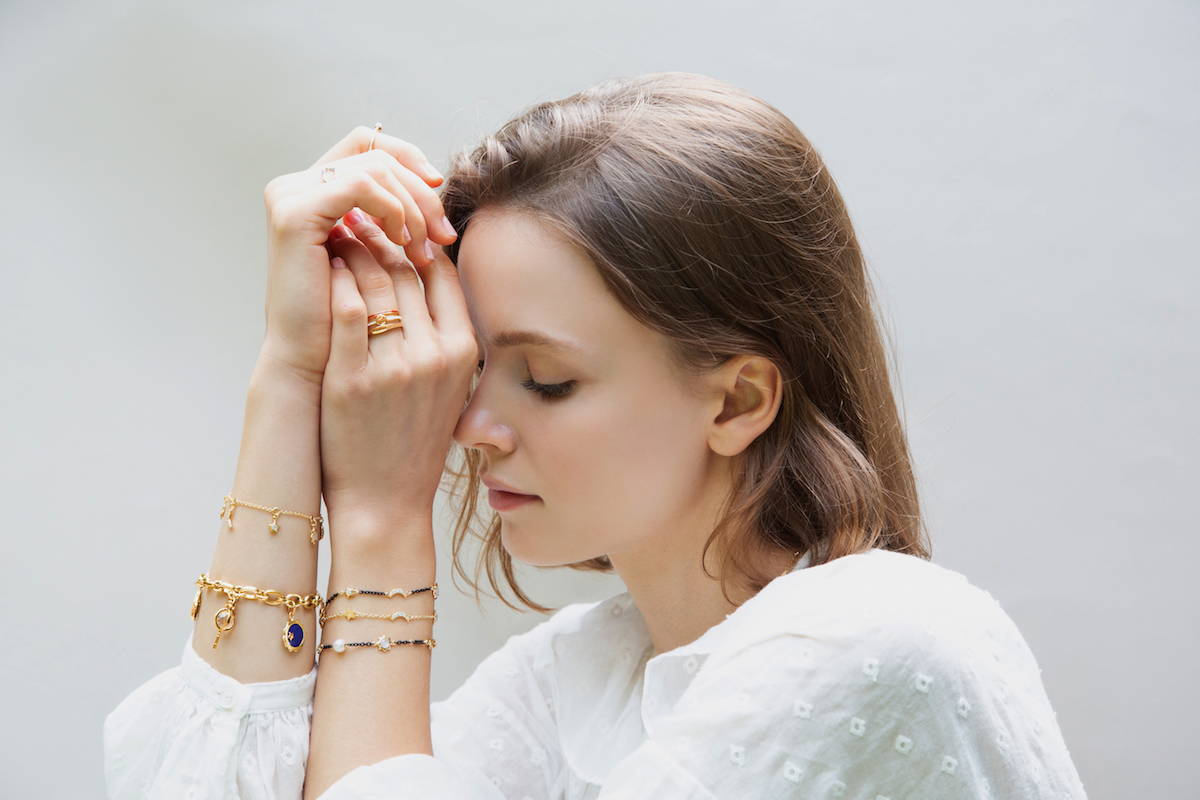 Combine delicate bracelets with a charm bracelet
Tell a story by pairing meaningful delicate bracelets, like our sun, moon and stars bracelets, with a charm bracelet that tells your personal story. You can layer multiple chains on one wrist, and wear the charm bracelet on the other, or mix everything together for a layered look. You can also choose a particular passion or theme of yours - celestial, travel, love, adventure, color... - and include both charms and bracelets that reflect it.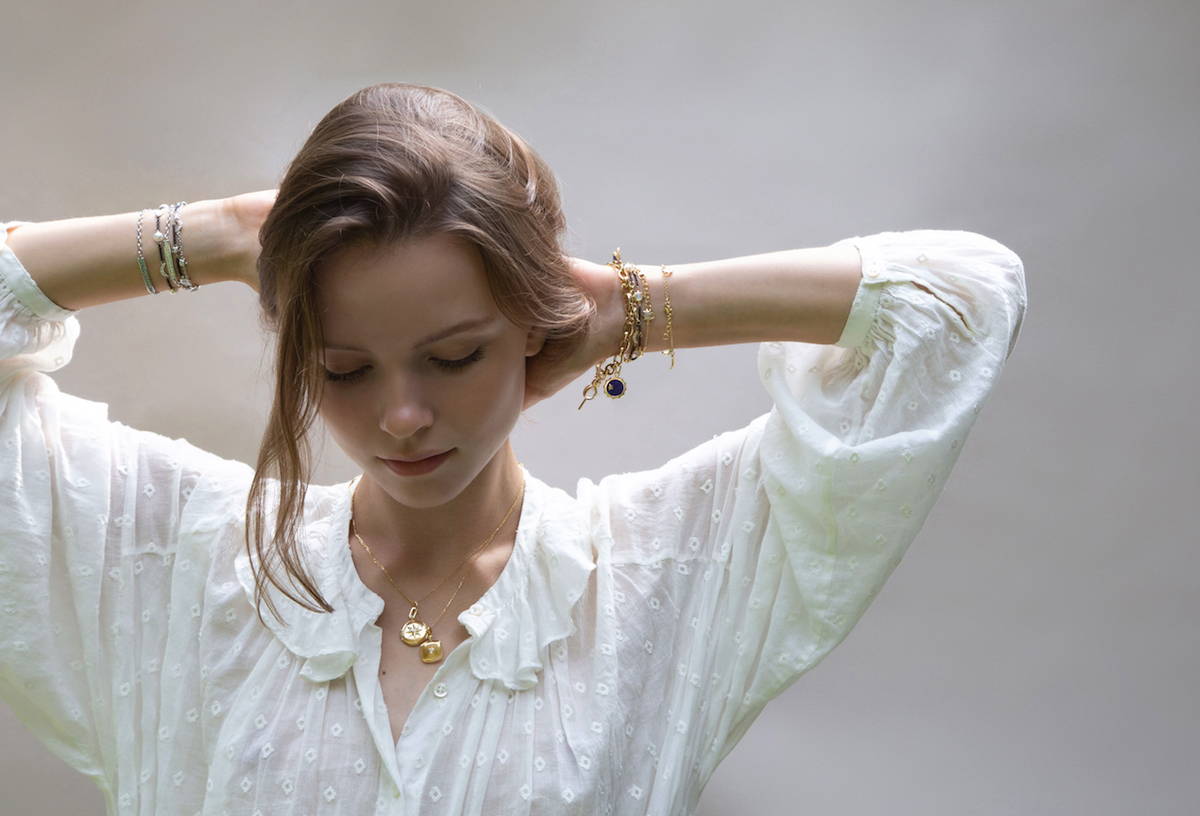 Pile on delicate bracelets for a Clean, layered look
Pile on delicate bracelets of all types - 18k gold, sterling silver, black steel, colored... - to create a clean layered look that reflects your personal story. In the above photo, we've paired our sun, moon and stars bracelets (perfect for the dreamer) with our poesy bracelets that are engraved with sayings like 'Carpe Diem' and 'Adventure'. Whether the bracelets reflects a specific topic, or just showcase your love for color, a layered wrist is a great way to showcase your style.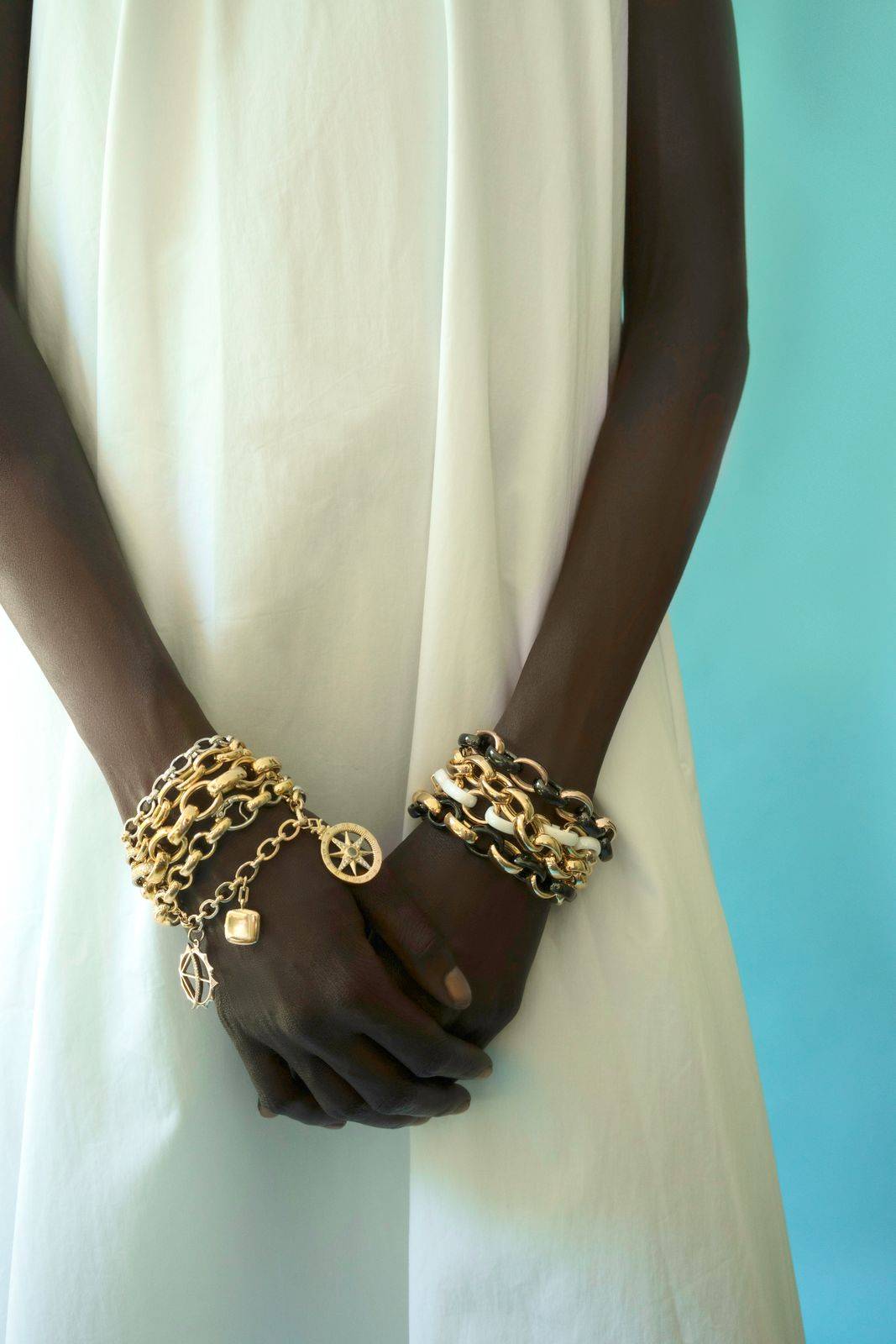 Layer Chunky Charm Bracelets for a loaded wrist
Take layering to the next level and layer your statement, chunky bracelets for a show-stopping look. Here, we've layered our boldest charm chains with a charm bracelet that includes a slim locket charm, our apollo charm and our compass charm. You can layer clean chains or multiple charm bracelets with charms that reflect your life and story.