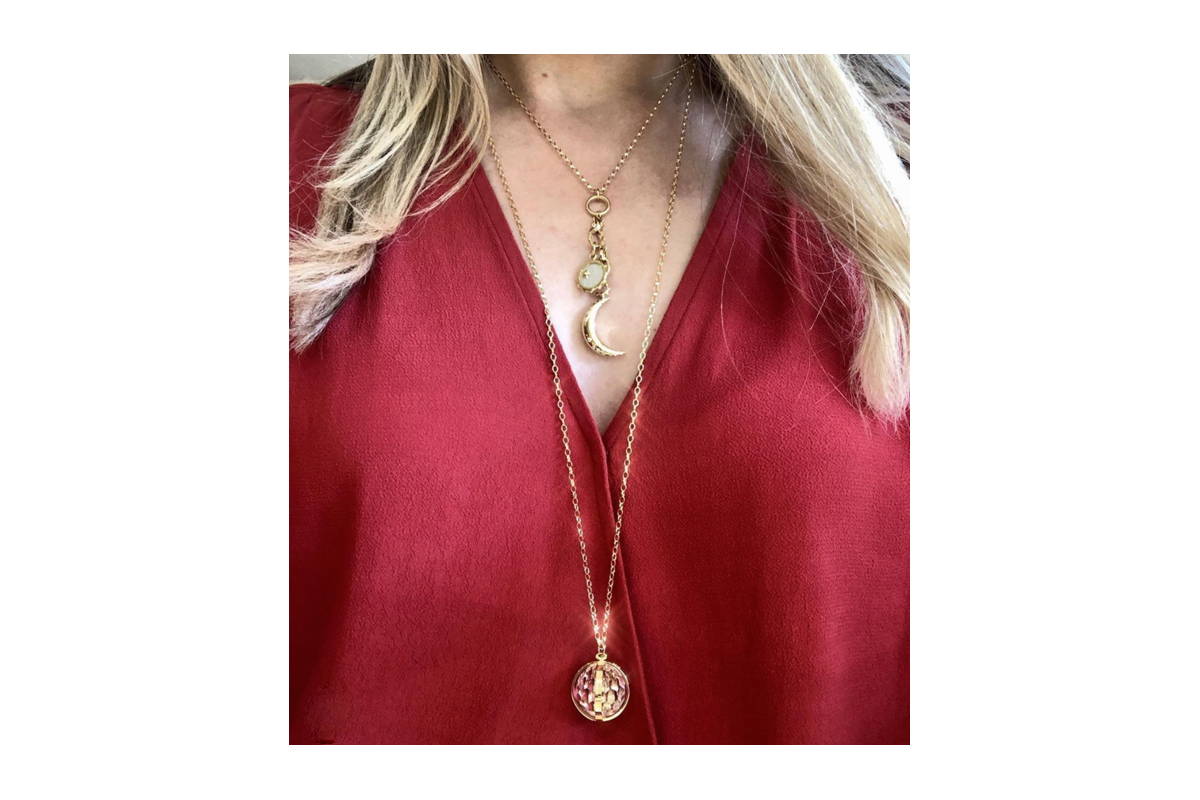 Layer Your Celestial Jewelry with other necklaces
If you have a celestial piece you love to wear, like our dream moon charm or lapis sun charm, layer it with another meaningful piece (in the above case our Carpe Diem charm) to tell a unique story with your jewelry.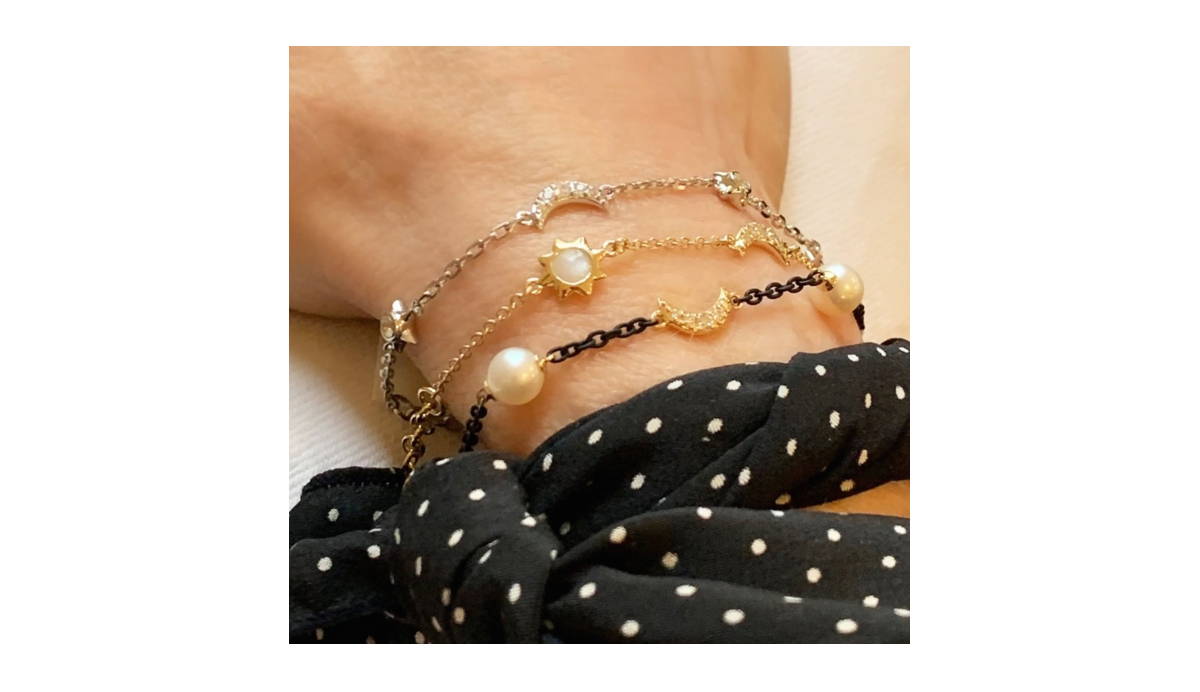 Pair celestial bracelets with a printed scarf
We love the way layered delicate bracelets look next to a small scarf wrapped around your wrist to double as another 'bracelet'. It's a chic way to have a little fun with your jewelry. The sun moon and stars are three symbols that happen to look great next to a bold print, and our celestial bracelets are no exception.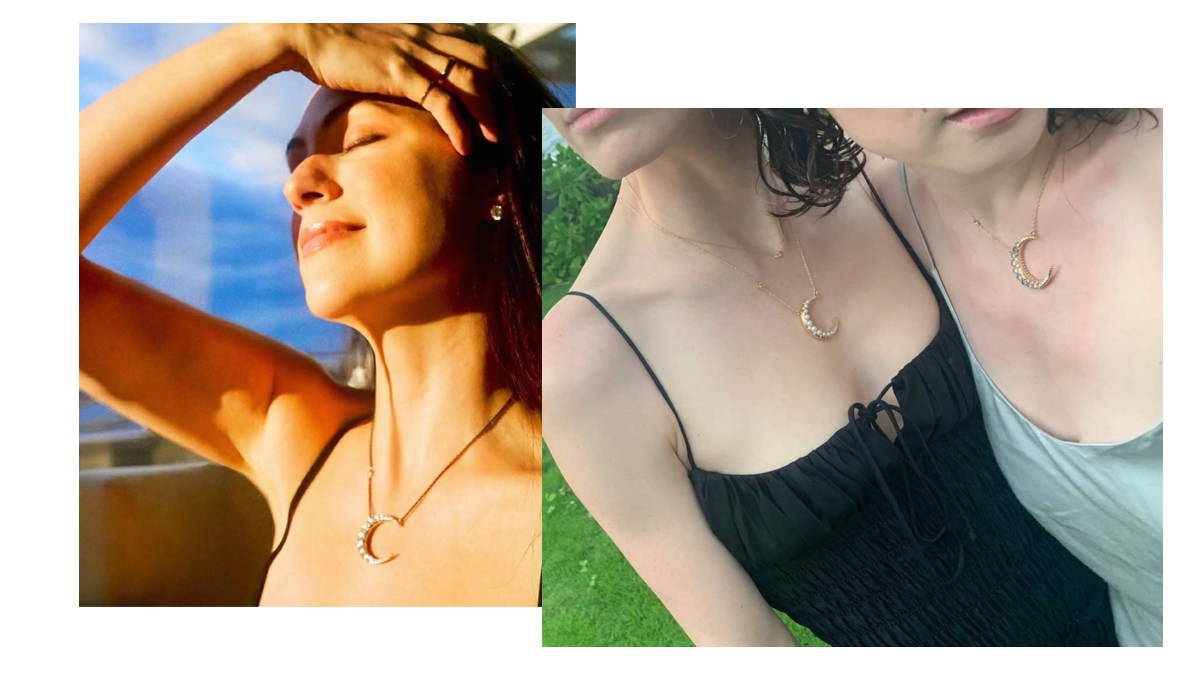 Wear a stand out celestial piece - like a crescent moon necklace
If you have a stand out celestial piece, like our Crescent Moon Necklace, we recommend wearing it on it's own. The meaning behind a crescent moon necklace is so special and inspiring for most, so it's empowering to let your piece speak for itself.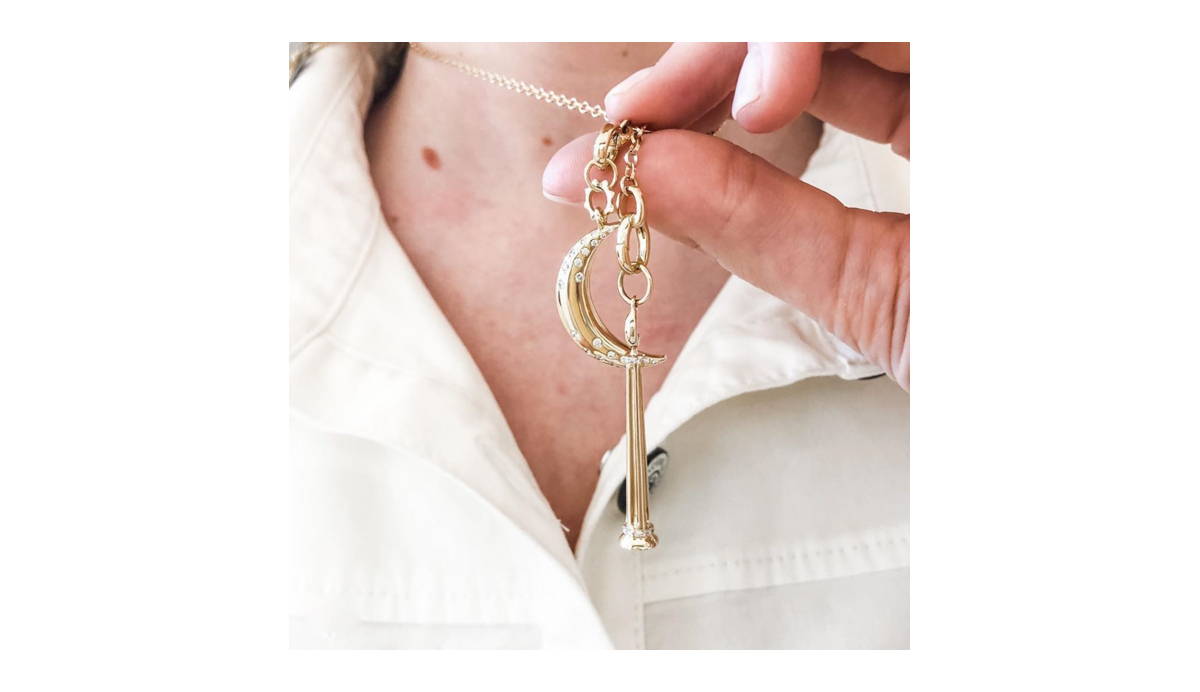 Pair a moon charm with another meaningful charm on a charm chain
A double charm chain - like our design your own chain with two charm stations - is a great way to combine a powerful celestial charm with another charm that's meaningful to you to tell a story. You can swap the charms whenever you'd like a tell a different dreamy story each day!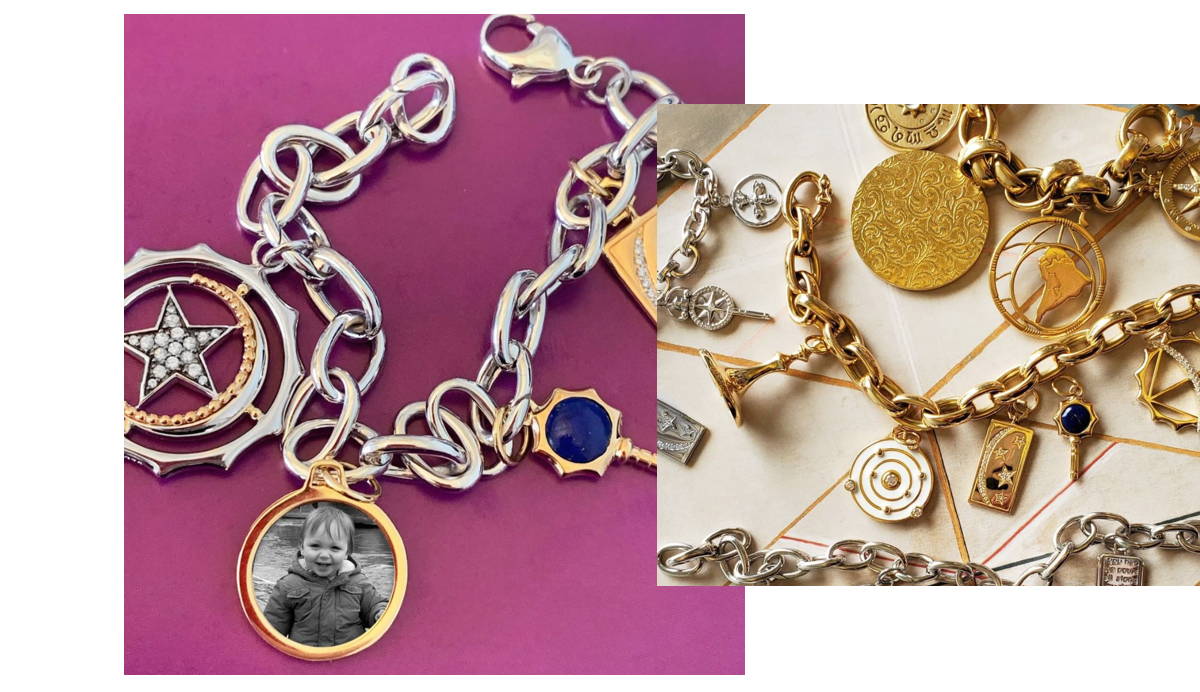 Wear celestial charms on your charm bracelet
There is nothing like a loaded charm bracelet to tell the world who you are. Take your celestial charms and pair them with just about any new or vintage charm in your jewelry box for a look that will have everyone wanting to know more about the story behind your bracelet.