DESIGN, PRODUCT QUALITY AND SUSTAINABILITY
We create our fine jewelry for a lifetime.
This is a design and product philosophy that we have embraced at Monica Rich Kosann since our beginnings. When we first launched our brand, we were fortunate to have worked with artisans and craftsmen in the United States and Italy who had been creating products for generations. Using a variety of precious metals and manufacturing techniques, those artisans had drawn upon a heritage of quality that allowed the pieces created by their parents, grandparents and great grand parents to still be treasured by the families that owned those heirloom styles today. We were struck by this ideal of world class craftsmanship, and made a commitment to bring both timeless, modern design, and enduring product quality to everything in our collections.
In today's world, so much product is created for now. It is made with the expectation that it will not endure, that it is disposable. Fast fashion has become a well-known term, applying to many products in our lives. These principles are the direct opposite of everything we do.
Our Journey towards Creating a Sustainable Jewelry Brand
During the past few years, these ideals of enduring product quality have intersected with the conversation about what it means to build both a sustainable brand and a sustainable jewelry brand. It is a conversation that we have embraced as it's principles were built into our founding DNA.
After only a few years in business, we began to express the following thought in our marketing and brand message….
"Whenever we design a product, we ask ourselves can a woman share this piece with her daughter twenty years from now?"
That question became a litmus test for our approach to design, manufacturing and product quality. It was part of who we were and wanted to be. It guided our design meetings, product development agendas and manufacturing principles. In short, we believed that a giant step towards sustainable practices was to build products that would endure and be treasured by generations.
In turn, for so many years, our team has put a significant amount of time and attention towards the area of sustainability.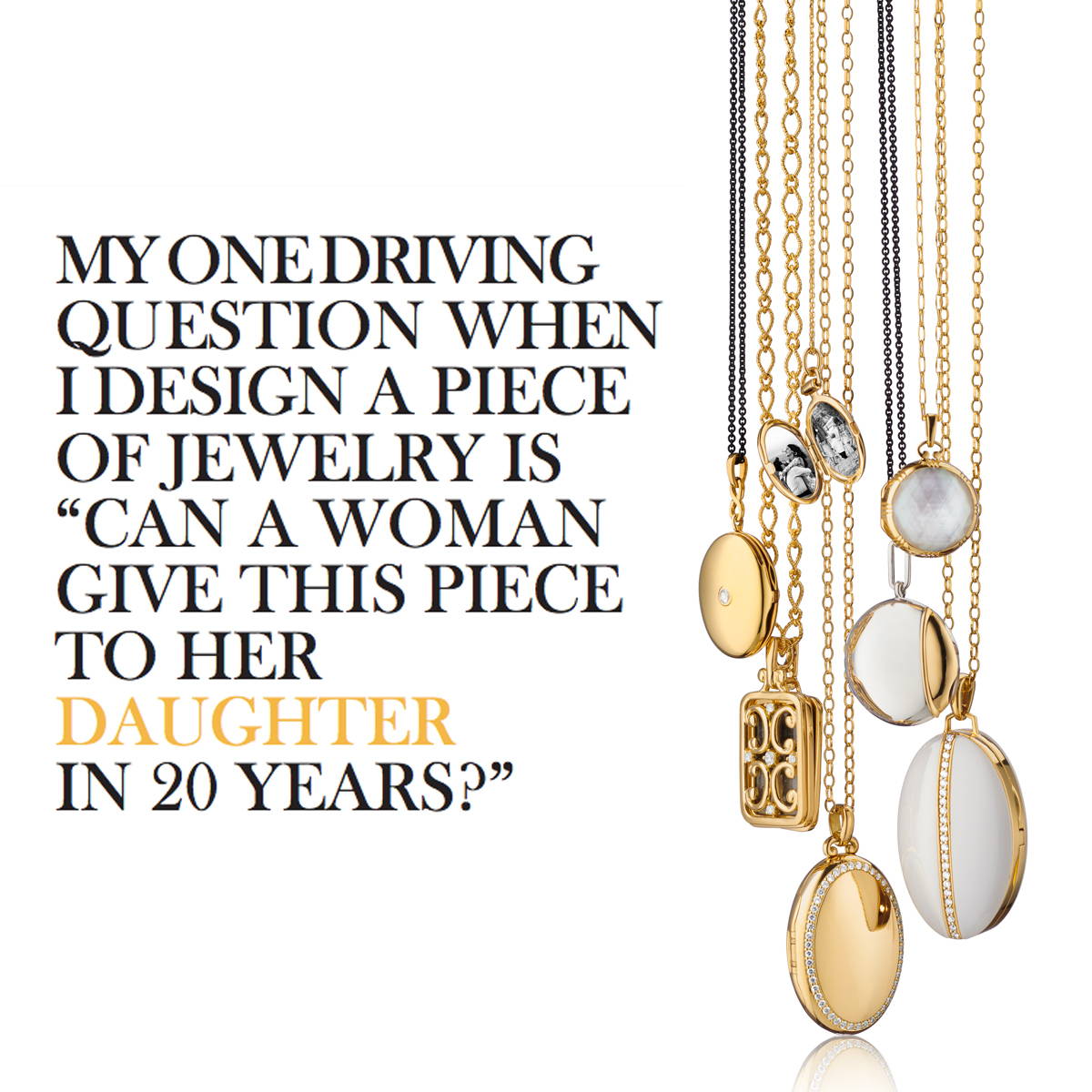 Our Sustainable Jewelry Roots
From our beginnings, we have worked with only the highest quality manufacturing partners who have the strongest workplace standards related to their people, their products, their community and their environment. We work hard at building a wonderful company culture that values our team members and empowers them to make decisions that evolve both our company and brand every day.
We choose only the finest materials for our pieces. At present, approximately 50% of the gold we use comes from recycled post consumer metal sources, and we will start sharing more figures on this as this measurement of usage evolves. We use only 18k gold, because it delivers more gold to the customer in every style. Our sterling silver is finished with rhodium, a precious metal that allows it to maintain its brightness far longer. And our diamonds have been ethically sourced since the day we started and are chosen for a superior color (F-G) and clarity (VS1).
We have continued to revamp our product packaging, using more recycled materials and changing our box sizes to allow for greater efficiencies and energy savings during shipment.
How We Think About Maintaining a Sustainable Brand
All of these practices are part of building a sustainable culture and a sustainable brand. It is an area we will continue to improve upon and as we do, we will continue to share our progress. But a cornerstone of that sustainable future is the original foundation upon which our brand was built. To create product for a lifetime and for generations. Something we believe is a bedrock principle of sustainability for any brand.
When we think about the earlier generations of our own families, we think about the products that they cherished for so many years, and often shared with each of us; so that those same pieces could become part of our lives. Those are the types of pieces we are working to design and build for our Monica Rich Kosann clients and community. Because when all is said and done, we continue to ask ourselves, "can you share this piece with your daughters in twenty years?"