There is something classic and feminine about a heart pendant. Heart pendants, charm necklaces, and heart locket necklaces can be seen throughout history as being on of the most popular ways to symbolize love in giving a piece of jewelry to a woman. Many women we know have heart pendants and charm heart necklaces that have been passed down through generations, and continue to hold a special place on their charm bracelet or necklace. There are so many ways to say 'I love you' with jewelry, but you can never go wrong with a heart pendant. Here we're sharing 5 of our favorites that say 'I love you'...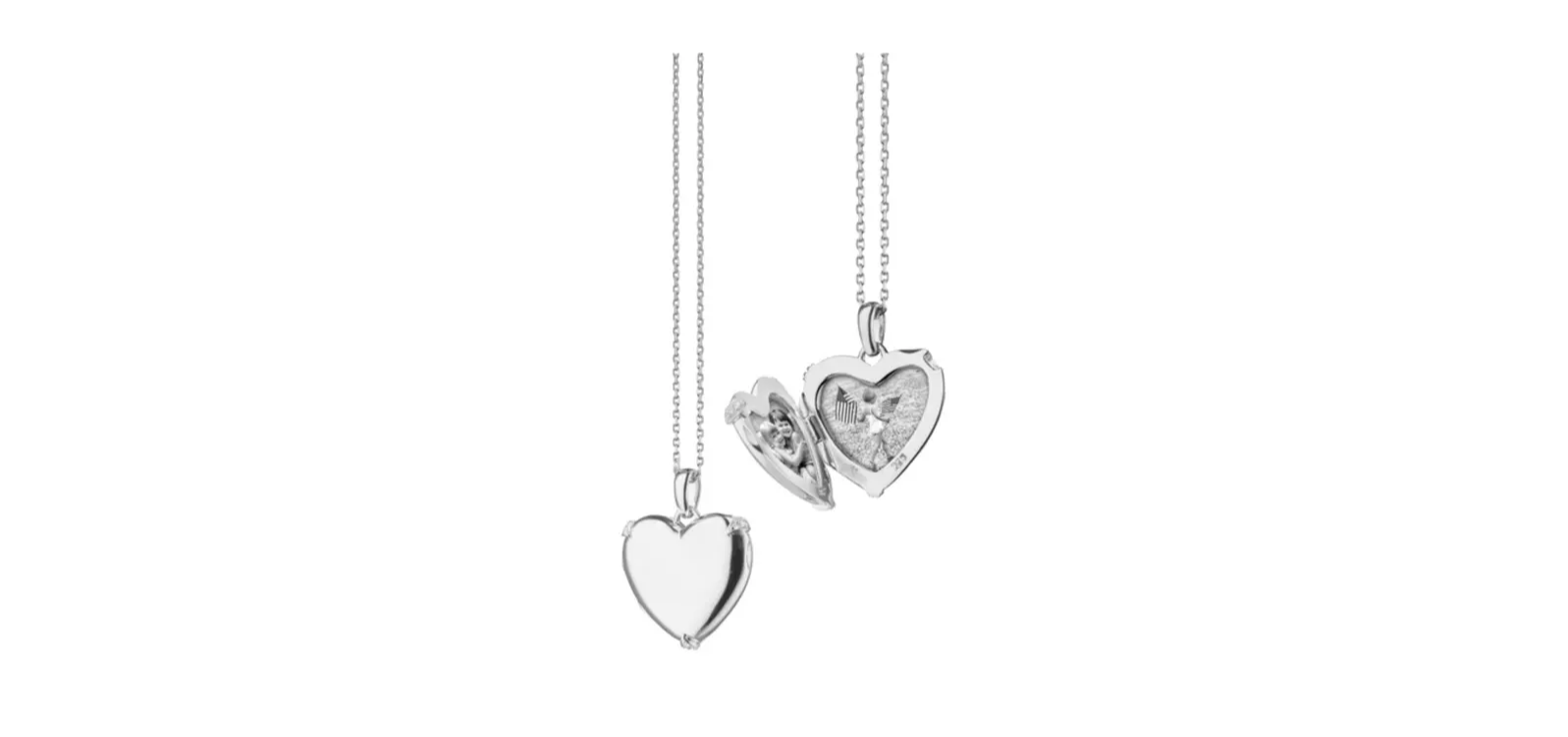 Heart Locket Necklace with White Sapphires
This sterling silver heart pendant also happens to be a locket necklace, and is the perfect gift for a new Mom or Grandma. It's a heart pendant she will truly treasure. Heart lockets never go out of style, and this sterling silver style is no exception.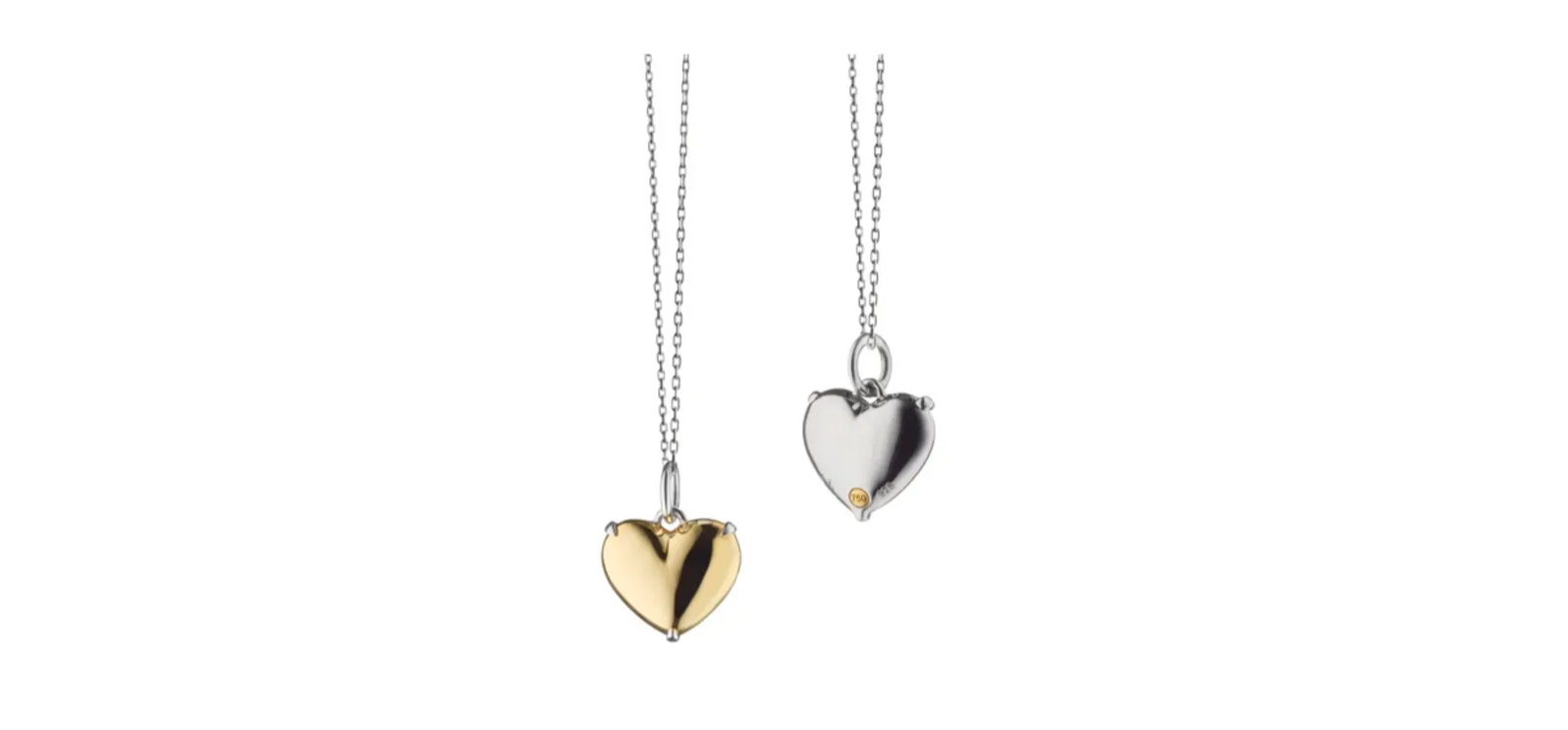 Heart of Gold Two Tone Charm Necklace
This two tone heart pendant necklace is a little unexpected due to the two-time of 18k gold and sterling silver, and we love that it has a bit of an edge. For the woman who loves a heart shape but wants something a bit more unique, this is the way to tell her you love her. A gold heart necklace is one of our favorite ways to say I love you more with jewelry - and what could make a gold heart charm necklace more enticing than a side of gold and a side of silver?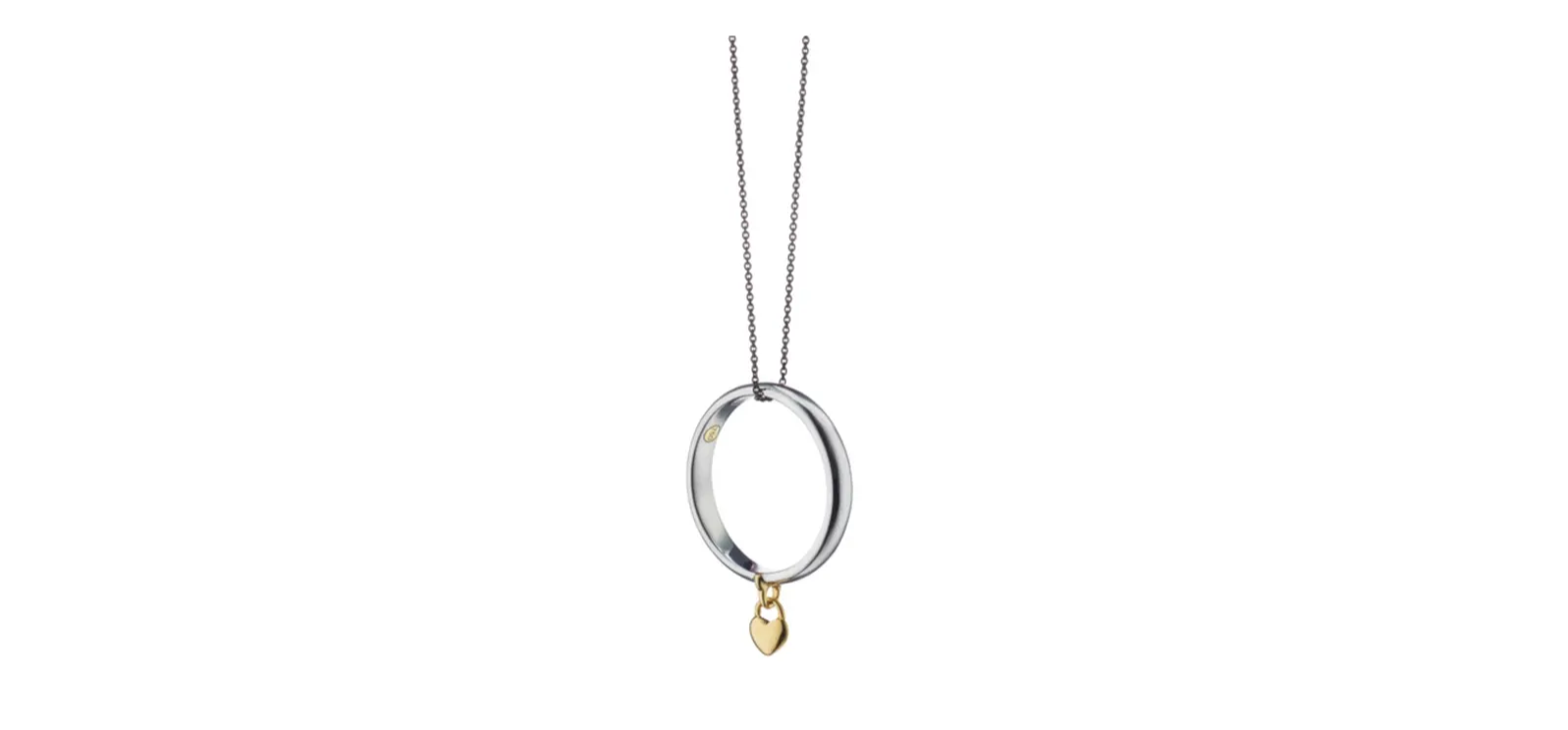 Heart of Gold Poesy Ring Necklace
Another heart pendant that is a little more unexpected...this poesy ring necklace reminds her that she has a heart of gold and you love her for it. This I Love You Ring has a tiny 18k gold heart hanging from it and is a chic and classic way to wear a charm heart necklace.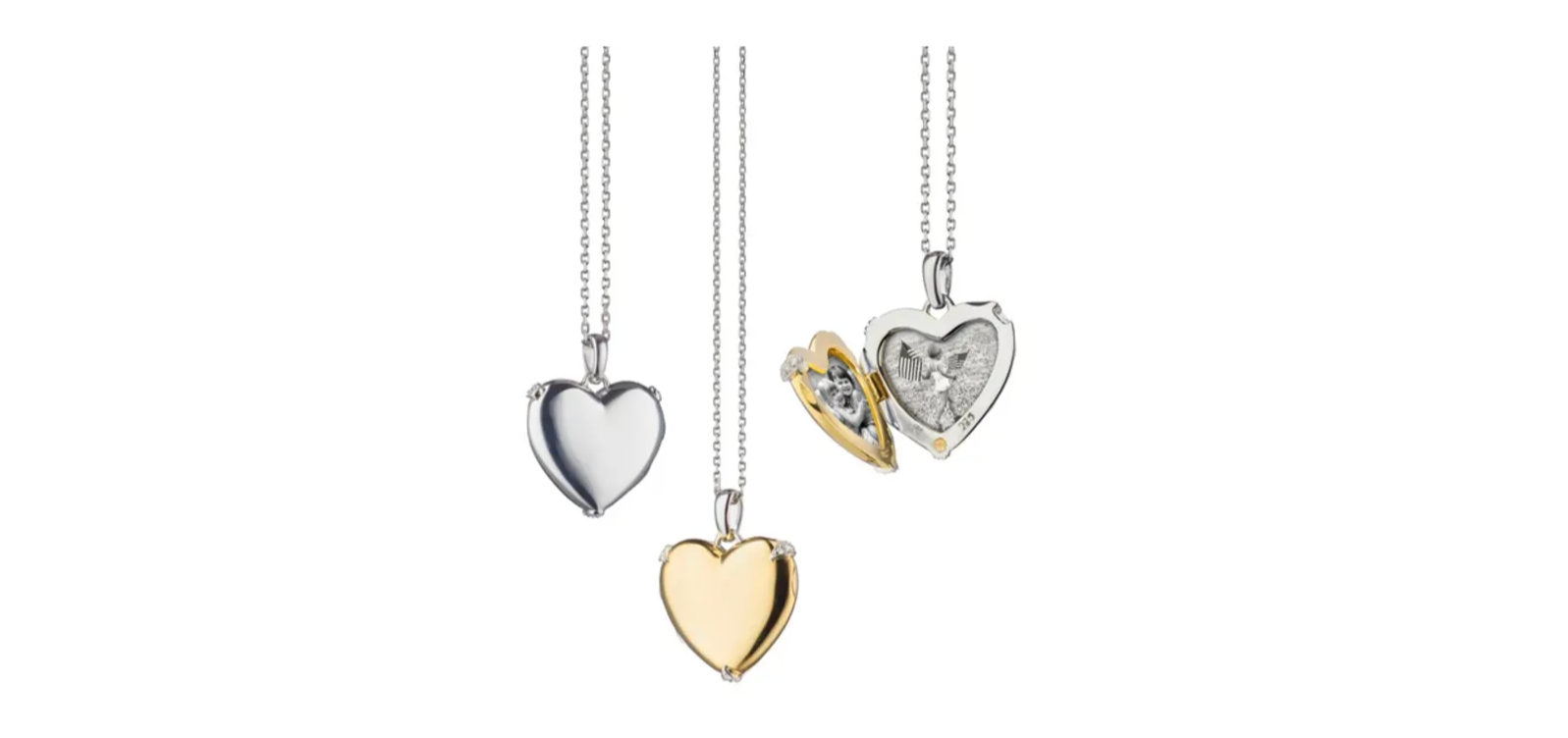 This gold heart locket necklace features our two tone heart pendant but allows you to fill it with photos of the ones you love. If you're looking for something that's more than just a charm necklace, this is the perfect choice for you. A heart locket necklace adds another element to a heart charm necklace, giving her a unique opportunity to tell her story.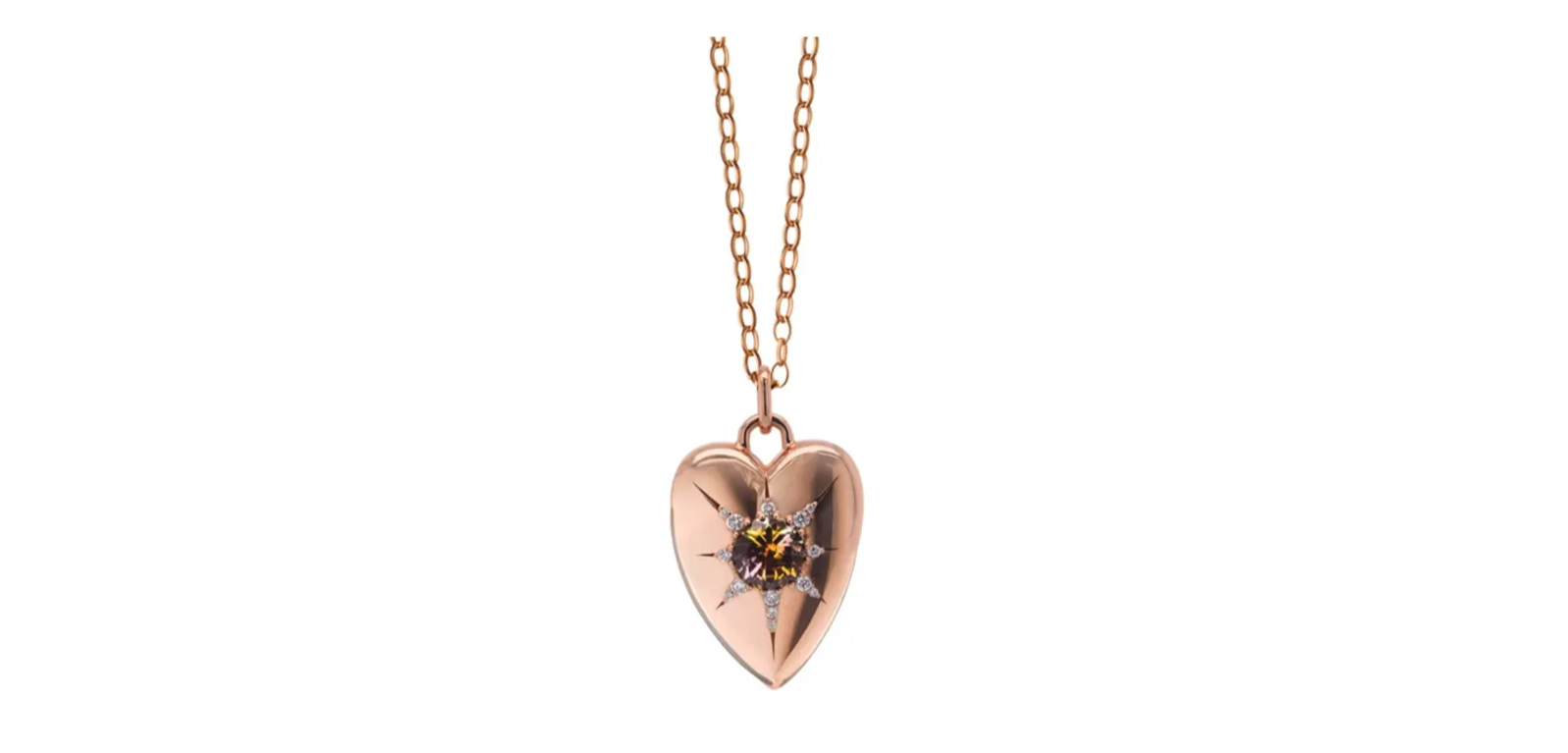 Special Edition Autumn Tourmaline and Diamond Heart Charm
This limited edition high jewelry piece is a true show-stopper, and of course was created with the idea that it would find it's way to the right owner. It's nostalgic in style and feels like something that is a major family heirloom, passed down and treasured for many generations.