A COLLABORATION WITH DONALD ROBERTSON
In 2020, we created Monica's collaboration with artist Donald Robertson (known in the art and fashion world as Drawbertson): The Love Locket. This locket marked our first collaboration for 'Art of The Locket', an ongoing project in which Monica works with talented artists to design a signature locket necklace that reflects their artwork. This Black and Red Enamel And Pearl "Love" Locket with heart and lip accents (one of Donald's signature designs) brought to life @drawbetson's art and refreshing use of color. This beautiful locket necklace not only told one's story, but more importantly, 60% of all proceeds from the "Love" Locket were donated to Blessings in a Backpack, an organization providing food to ensure children are fed during this COVID health emergency and when they return to school. See below for how to wear the locket (courtesy of Donald and Miss Piggy!) and read a little bit more from Monica about the collaboration...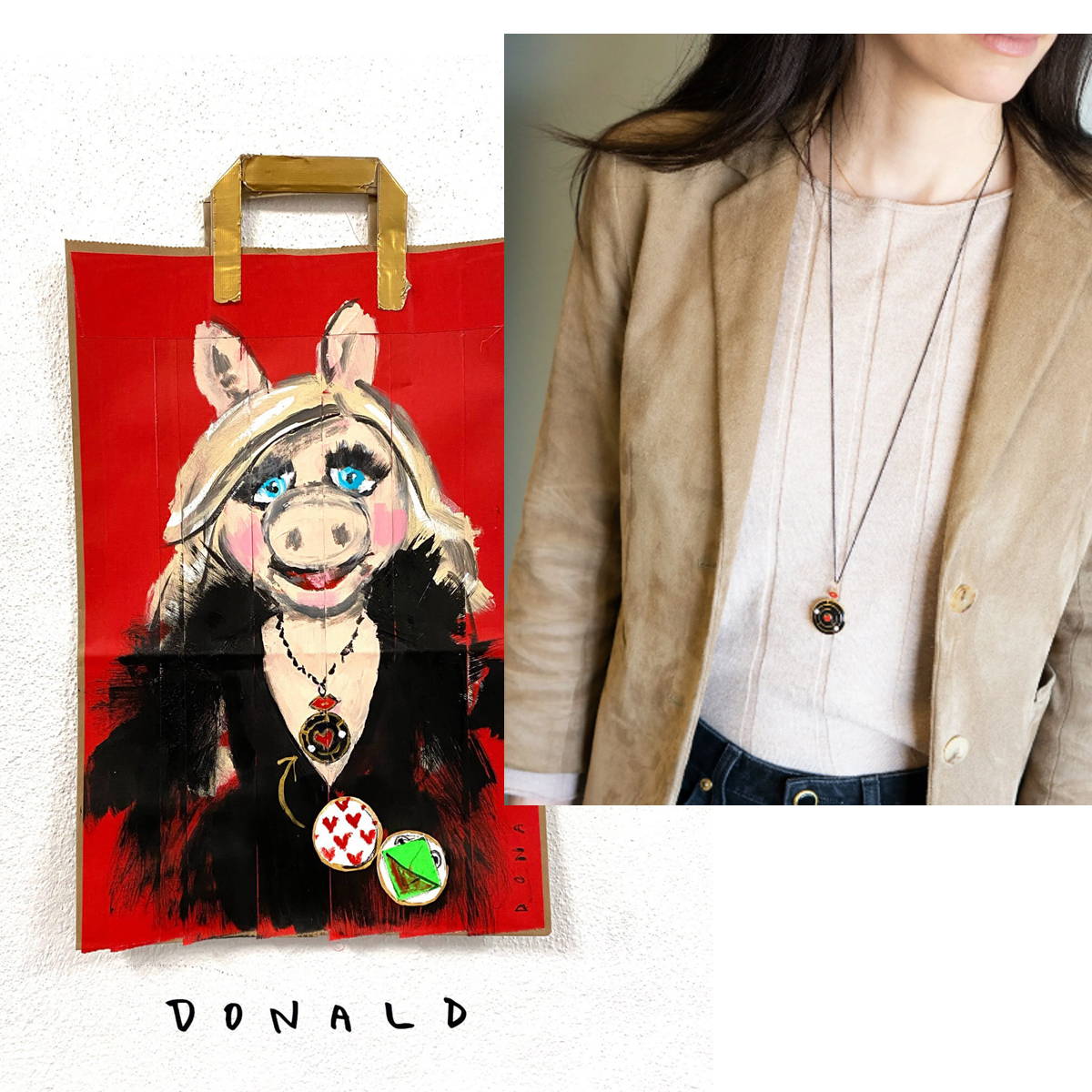 On their collaboration...
 

"I have always loved all of Donald's work – his art, sense of humor, and cheeky take on pop culture. He is whimsical and chic, all rolled into one! His refreshing use of color is a constant inspiration. Collaborating with him on a piece to add to our new Locket X Color collection felt so natural. I laughed so often throughout the entire project – Donald just has this energy about him that keeps you smiling. We hope our new locket style, designed with him, will keep you smiling as well."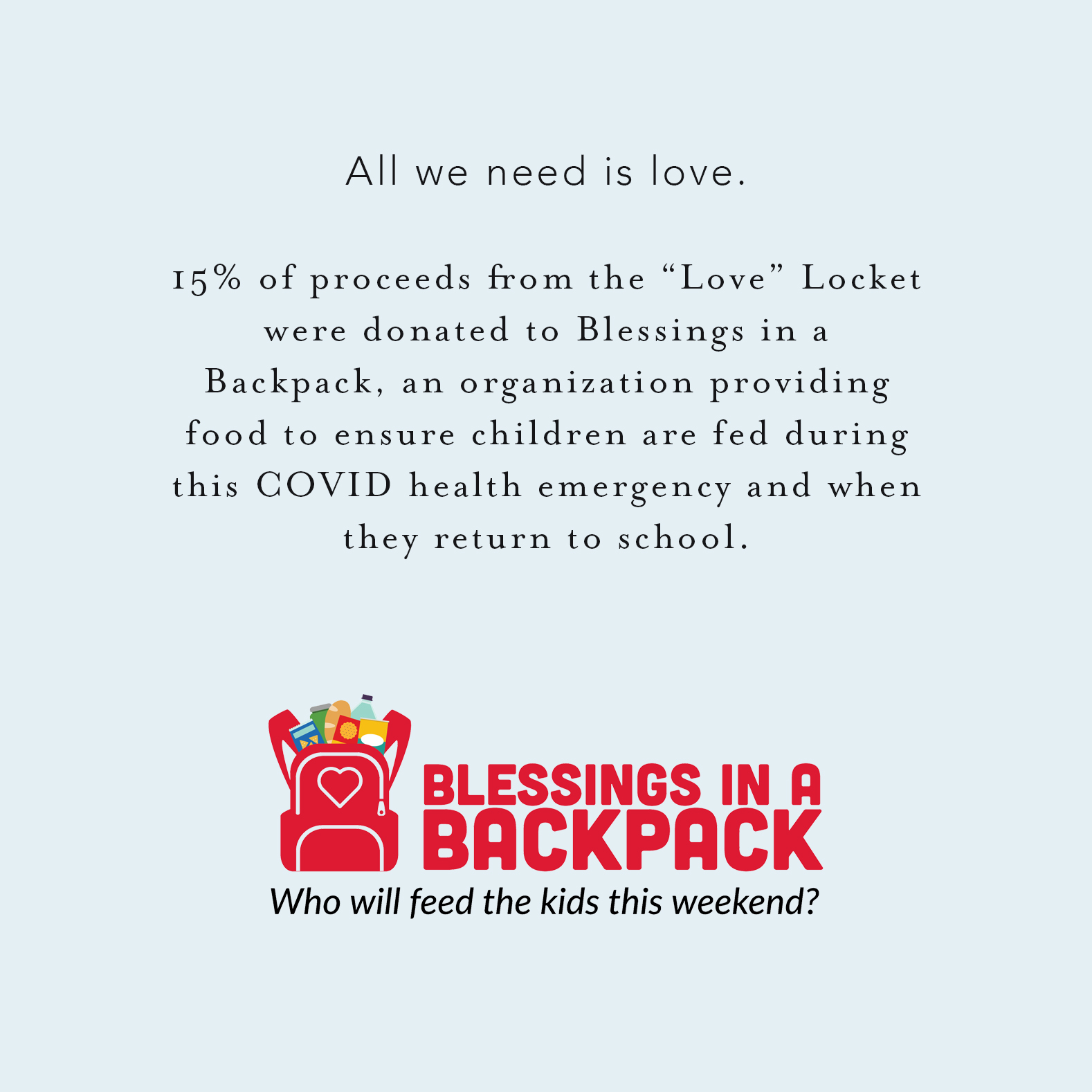 On her love for lockets...
"My lockets have always been known to hold more than photographs. They hold stories. So it was natural to me that a locket should be a place where the secret inside, to be revealed by a woman at a time and place she chooses, could be any work of artistic wonder and magic. It was from this idea that The Art of the Locket was born. It is an event and a collaboration with a great artist, where the magnificence of their work can not only be on display, but can inspire the creation of a timeless piece of fine jewelry." -
Use our locket bar to fill your locket with something unique, just like this locket. And explore more from our locket x color collection here.