We love to be able to offer our customers custom charm bracelets that they can create themselves on our website with our DIY tools. There are so many ways to mix charms and chains in a way that tells your personal story, and we offer a wide variety of charms - from travel charms to celestial charms - that you can put on your custom charm bracelet. Here are 5 charm bracelets you can create using our tools...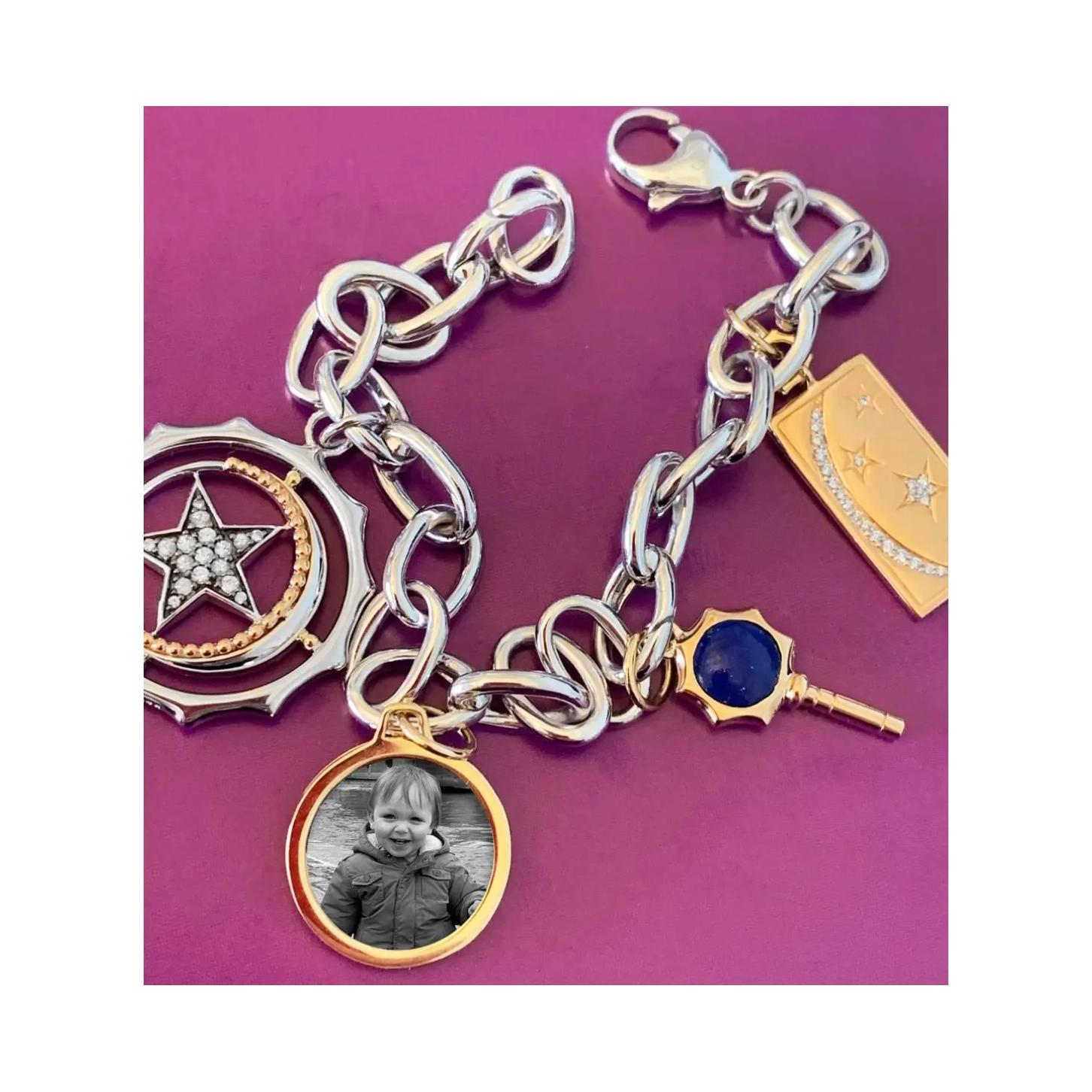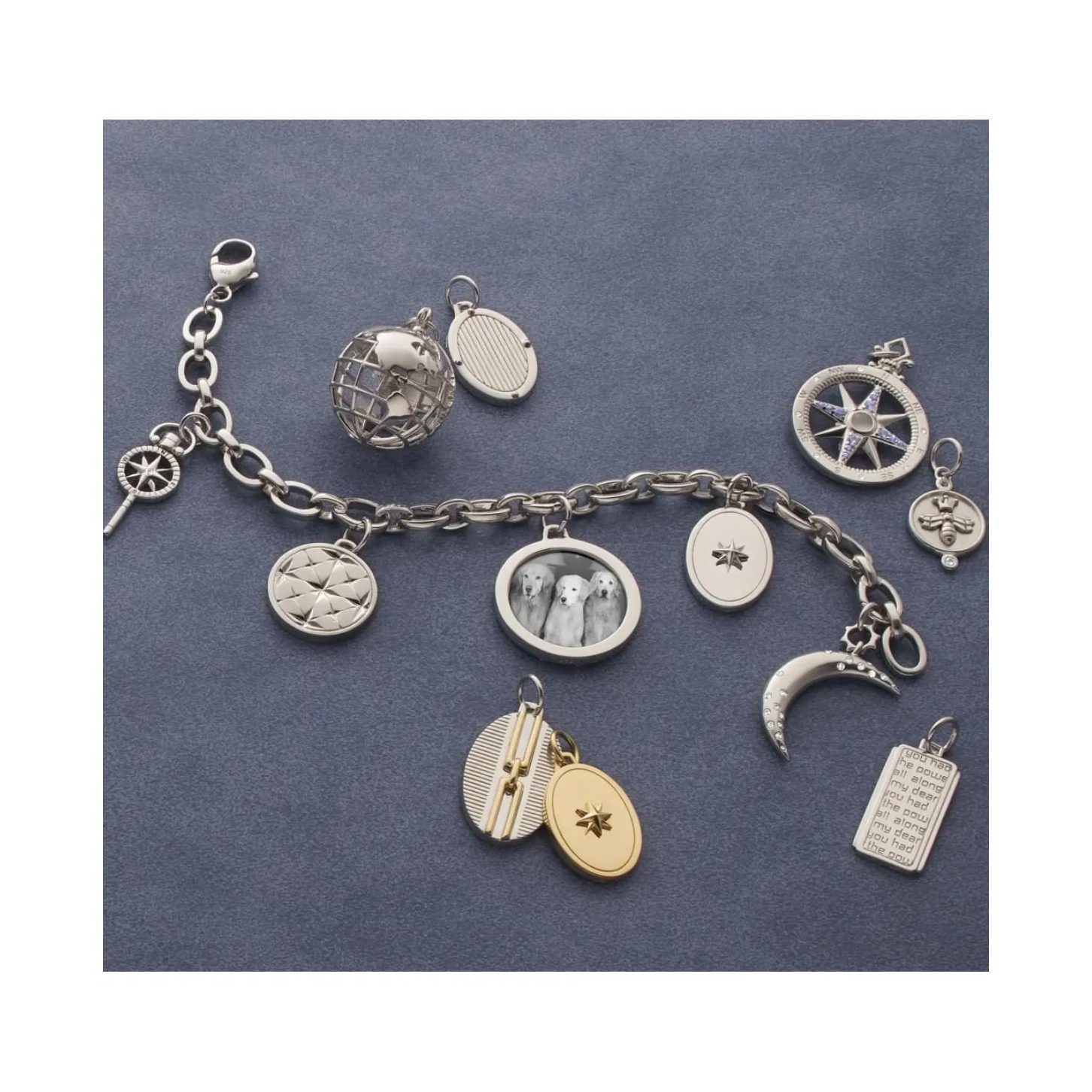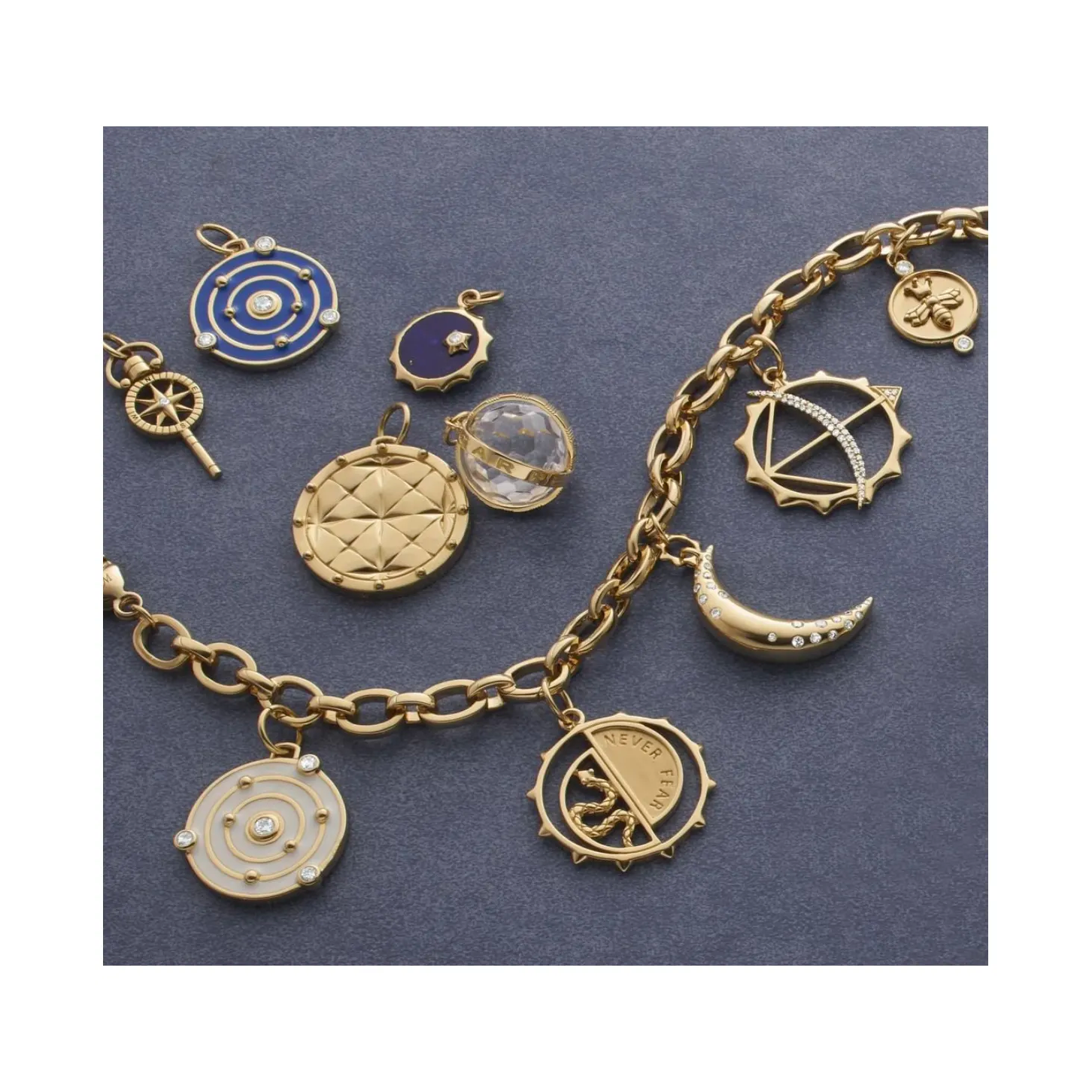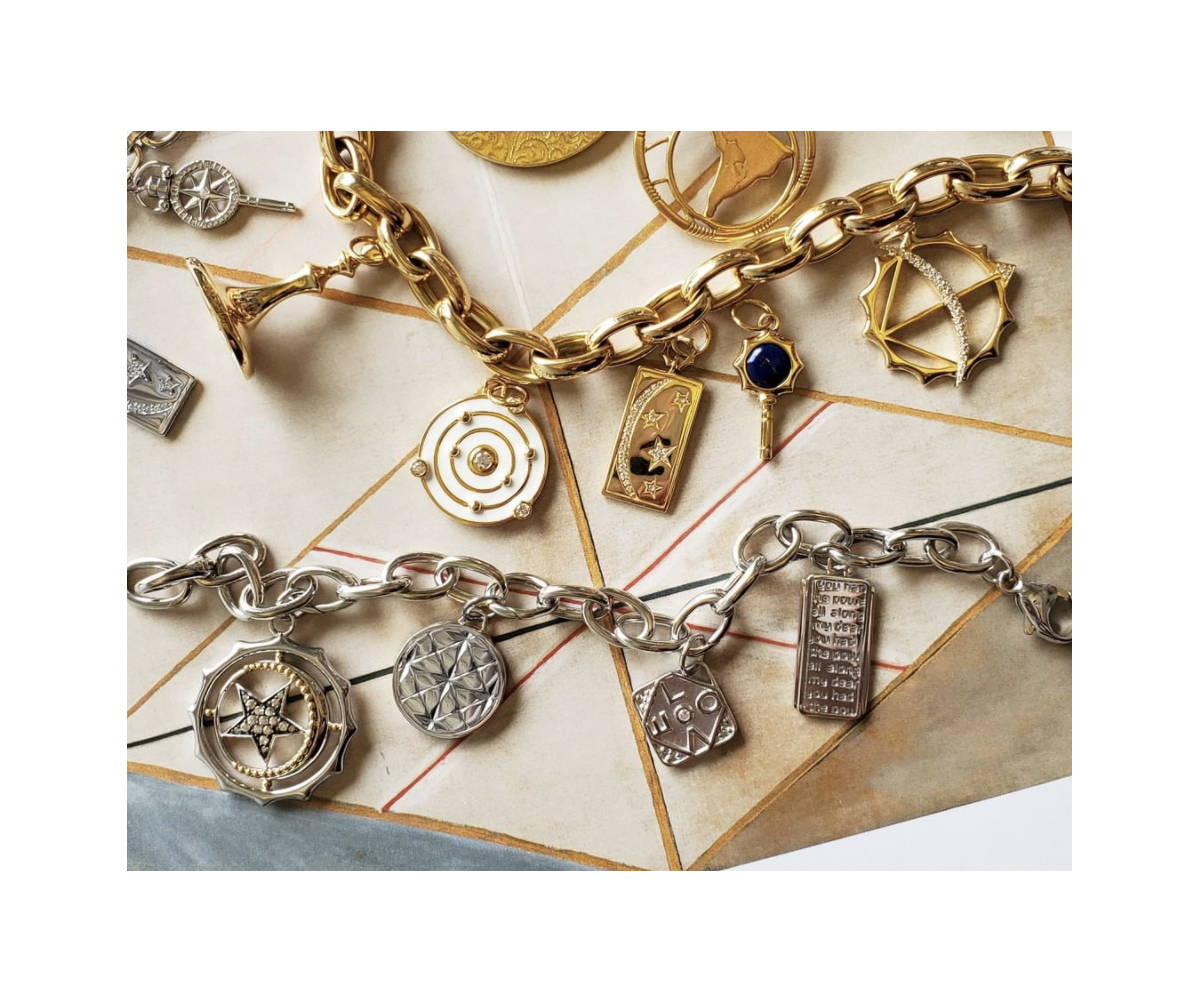 These two charm bracelets provide plenty of inspiration for creating your own custom charm bracelet.
The top 18k gold charm bracelet features our heavier Rosalind link chain, which really packs a punch, and includes several of our favorite 18k gold charms: Our Carpe Diem Fob, Time Is Now charm, Sun Moon and Stars Medallion, Happiness Lapis key Charm, and Apollo charm.
The Sterling Silver bracelet features our My Sun Moon and Stars charm, Half locket charm, Love charm, and Dorothy medallion.
All of these charm bracelets can be easily recreated as custom charm bracelet using this DIY tool for Sterling Silver, and this DIY tool for 18k Gold. We also encourage you to create your own, and mix and match charms that feel unique to you!