Crescent moons and their celestial meanings have always fascinated us. The moon never ceases to amaze us, with its mysterious energy and beauty. The moon is an important symbol throughout history - and it constantly inspires us to create new pieces for our sun, moon and stars collection.
The moon is an important symbol of female empowerment, and all of these crescent moon necklaces were made to empower and inspire you in different ways, designed with various stones that enhance their celestial meanings...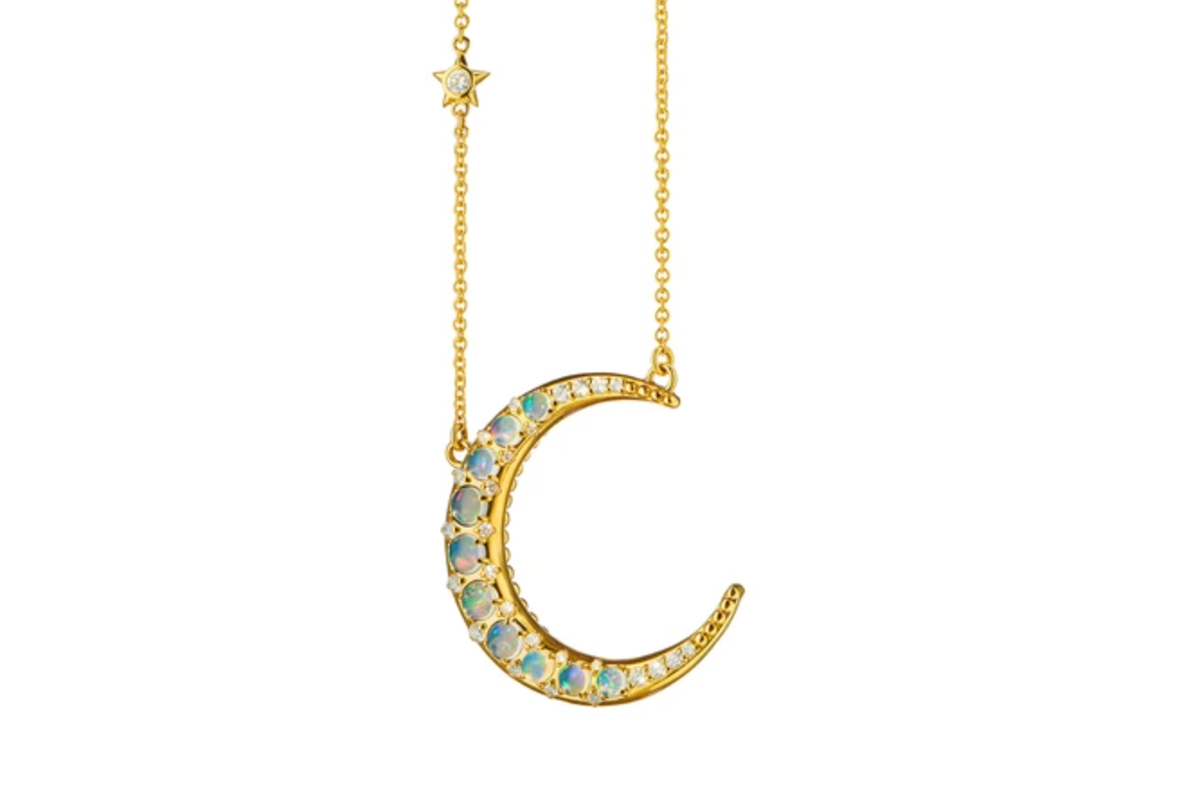 This crescent moon necklace will help to inspire you in love and comfort. Water Opal is a stone that symbolizes and empowers the energy of love. It is said to support a balanced and strong relationship by strengthening the connection between your heart, mind and spirit. It is also symbolic of pure love, and is known to be a very comforting stone.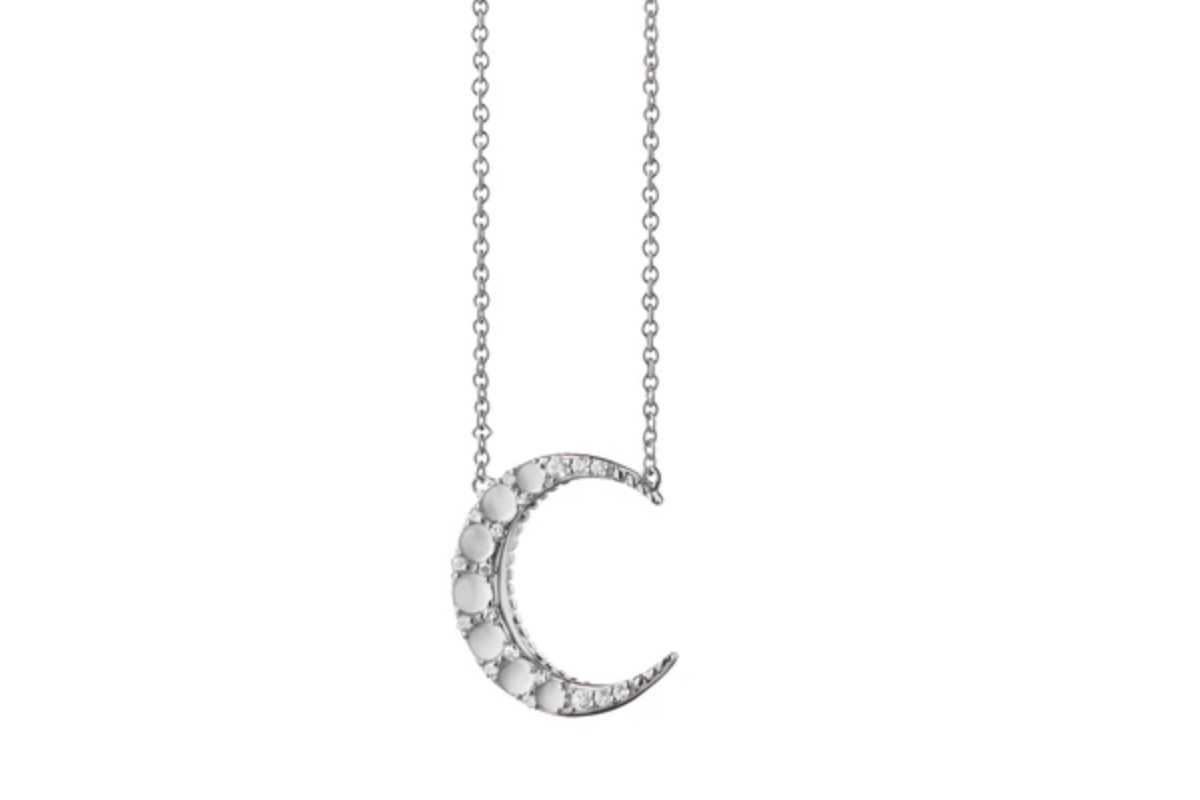 Our Moonstone Crescent Moon necklace will help you to heal, stay calm, and support your energies. Moonstones are deeply linked to the energy of the moon. They have healing and calming properties, and are known to empower your feminine energy. It is known as the stone of new beginnings, and is the perfect stone for the woman who wants to have a calming presence to center her while embarking on a new or exciting phase of life.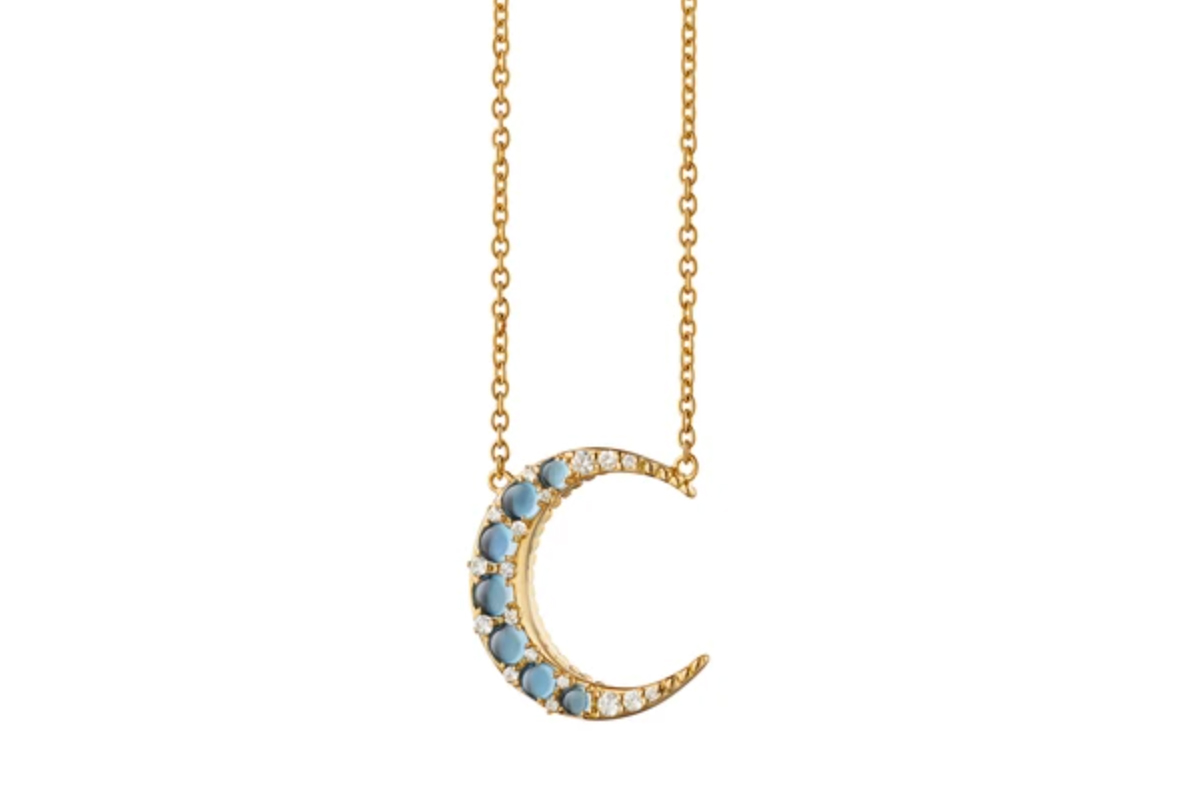 This crescent moon necklace is peppered with beautiful aquamarines, and evokes the purity of waters, and the relaxation of the sea. Aquamarine is meant to be calming and soothing. It also has the power to cleanse and inspire you to trust and let go. It's beautiful blue color is relaxing just to gaze at each day.
This fire open crescent moon necklace is quite literally the necklace to inspire and evoke your inner fire and passion. The fire opal is a symbol of joy. It's a stone that embodies luck, creativity and passion. It empowers you to trust your instincts by helping you to trust your intuition when making decisions, which is why it is such an inspiring stone to wear each day.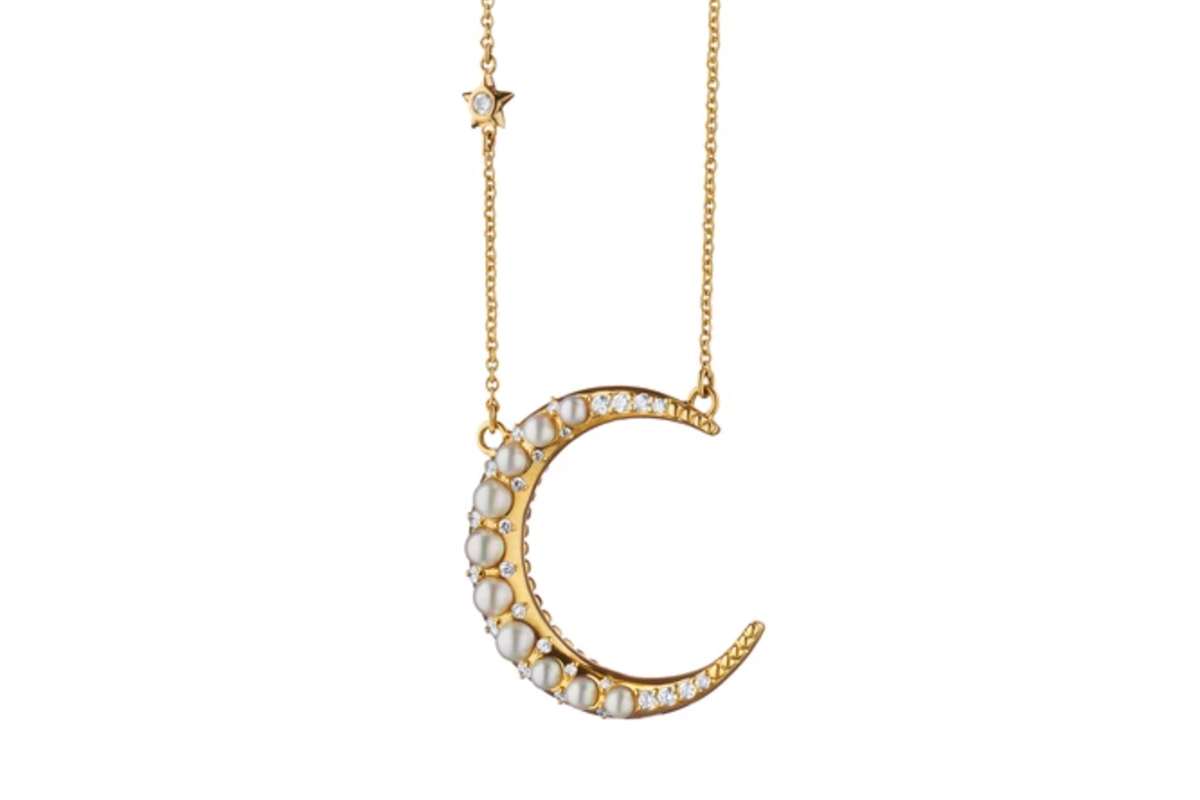 Sun, Moon and Stars Pearl Crescent Moon Necklace
You can't go wrong by wearing a crescent moon necklace with arguably the most chic and classic stone out there. Pearls symbolize wisdom, which is said to be gained from experience throughout their 'life.' They are the ultimate symbol of purity, and because of this are known to be calming. They empower you to be balanced in your daily life.