One of the newest developments we're most excited about here at MRK is the evolution of our Locket Bar, which allows you to personalize your locket right when you purchase it, and gives you an easy way to tell your personal story. How many of you have walked around with lockets with images of models that came with the piece for months until you actually got around to personalizing them? (We're raising our hands here too!) Well, those days are gone. Read below for an easy tutorial on how to use our Locket Bar...
PICK YOUR LOCKET - AND UPLOAD!
The first step (and probably the most fun) is to choose the locket you want to fill. From our slim lockets to our 4-image lockets, you pretty much can't go wrong. Once you've selected something that reflects your personal style, it's time to really personalize it. Upload your image, text, or select a quote or image from our gallery. Whether it's a photo of your kids, an image of the Eiffel Tower or style icon Grace Kelly, or a quote like "Be Yourself. Everyone else is taken," there are a bevy of options to choose from. You can also always come back and replace it later! It's so easy to do that you can't get it wrong the first time.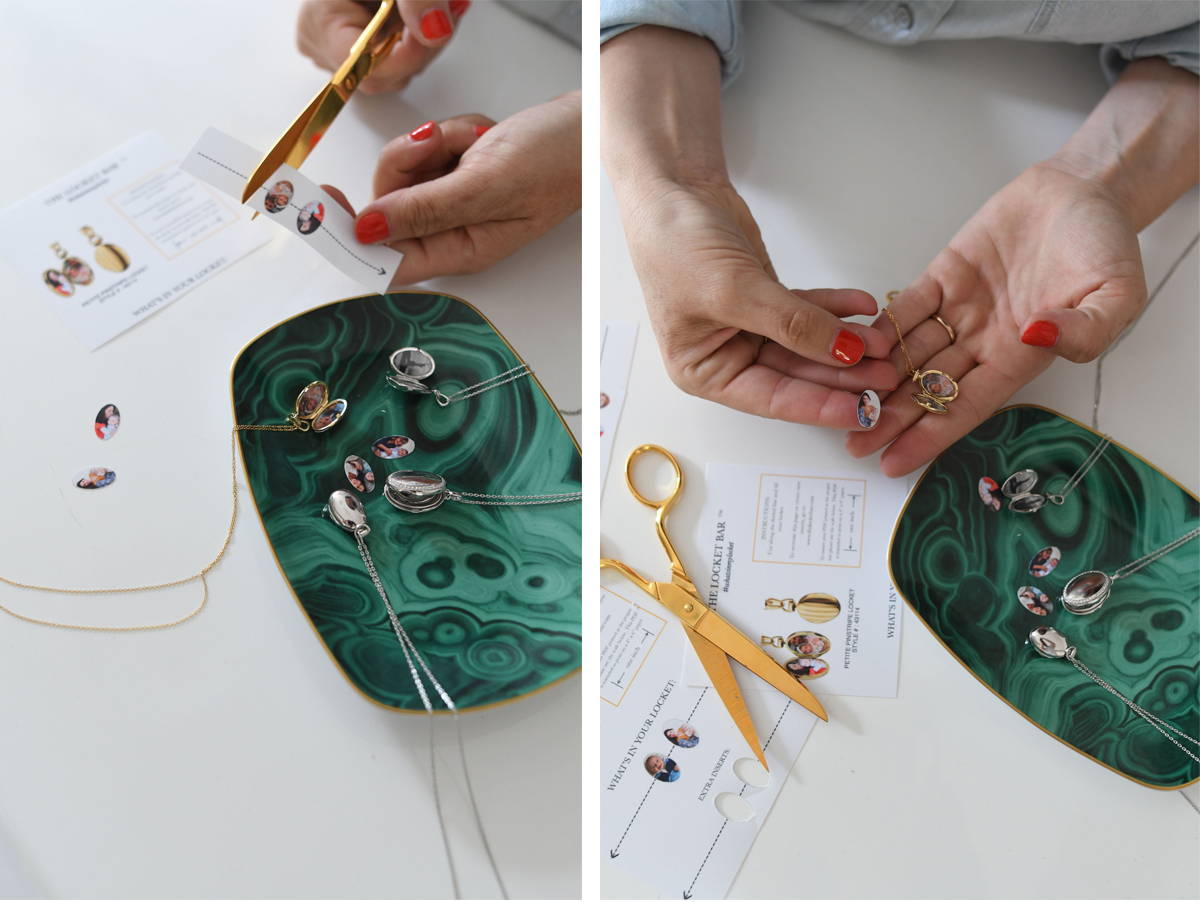 PRINT AND CUT!
Press print, grab a scissors, and cut your perfectly sized image out to place in your locket. We literally give you the dotted line, so even if you're not crafty, you'll have no trouble here. And if you do (don't worry, we've been there), print it out again, no problem!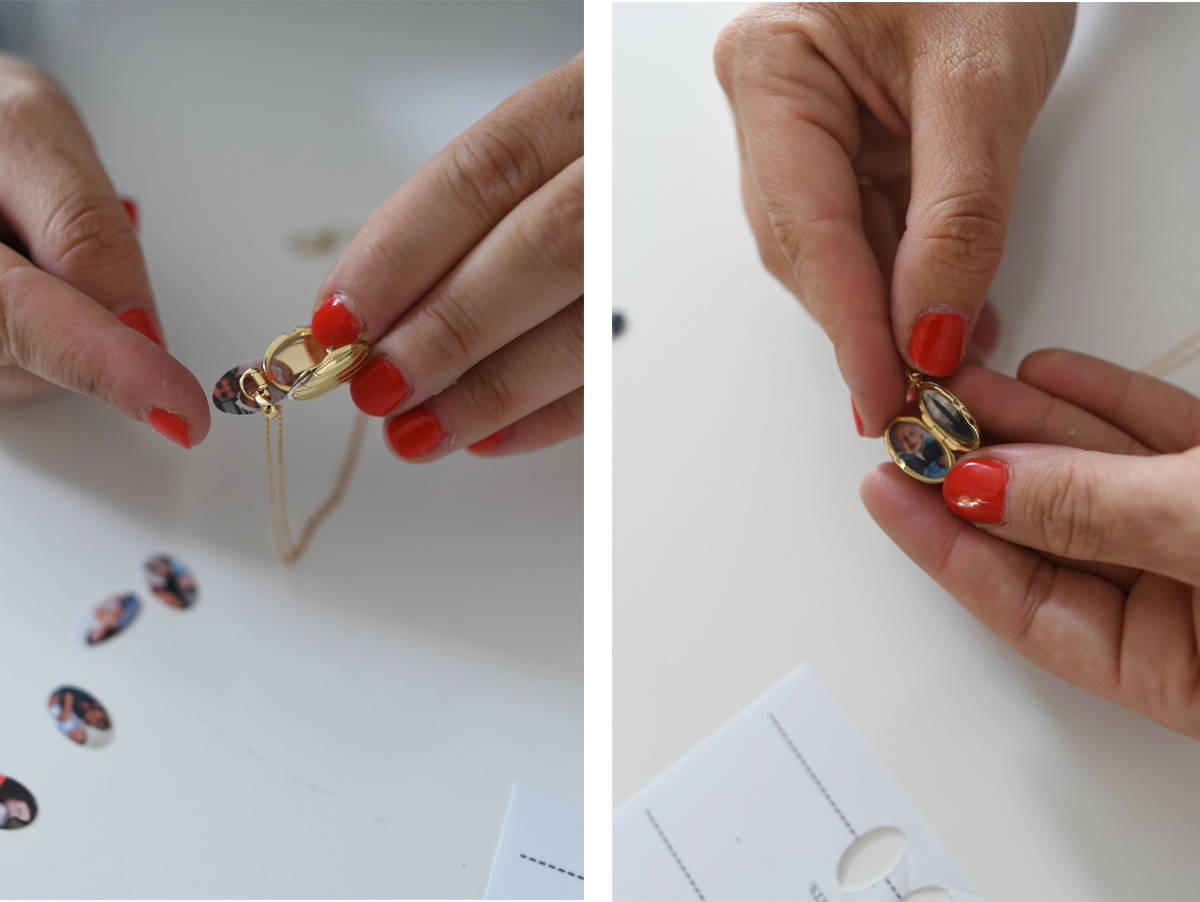 SLIP YOUR PHOTO INTO YOUR LOCKET
Now that you have your images, slip them into your locket, either with your fingers, or a tweezer if you want to be extra careful. Feel free to print a few extra, and play around to see which you like best. It's fun to mix and match, and figure out what combination tells your story best. For a select grouping of our smaller lockets, particularly our Slim Collection and Petite Round styles, they are created with the cleanest profiles meaning that photos are inserted by gently pushing them into the respective spaces. After using our Locket Bar to size the photos, cut them out and then gently push them into the locket be pressing gently along one edge and continuing around the full photograph.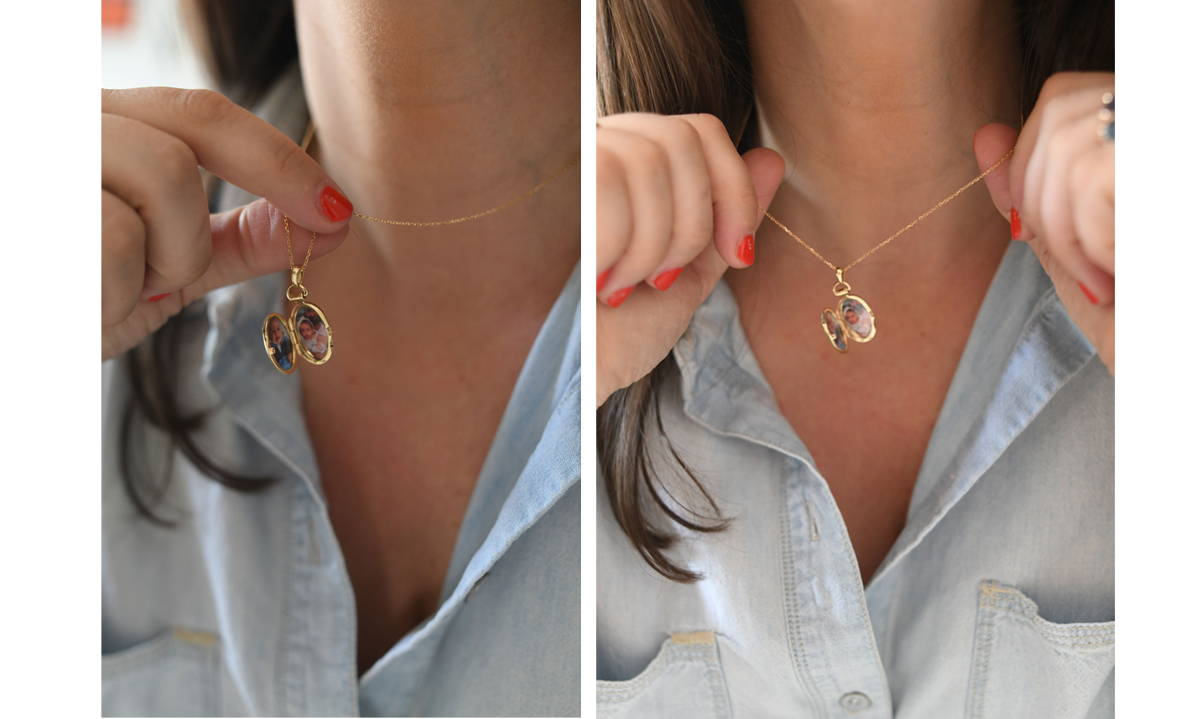 SHOW OFF YOUR NEW LOCKET!
Or, if you're just replacing your images, your new story. There's nothing like a new piece of jewelry, but what makes a personalized locket even more special is that you know there's a secret inside. You can choose who you show it to, and you carry something special close to your heart - whether it's a loved one, a message, or a quote/reminder of how you like to live your life. Like Monica always says, "Lockets are sexy." We couldn't agree more - and even more so when our newest technology comes into play.
*Photos courtesy of Emma Feil Photography and PS I Made This