Have you ever felt stumped on how to style your sterling silver necklaces? While there is never any wrong way to wear your favorite jewelry, sterling silver can definitely be enhanced by various styles and items in your wardrobe. Here are some suggestions for how to style your sterling silver necklaces...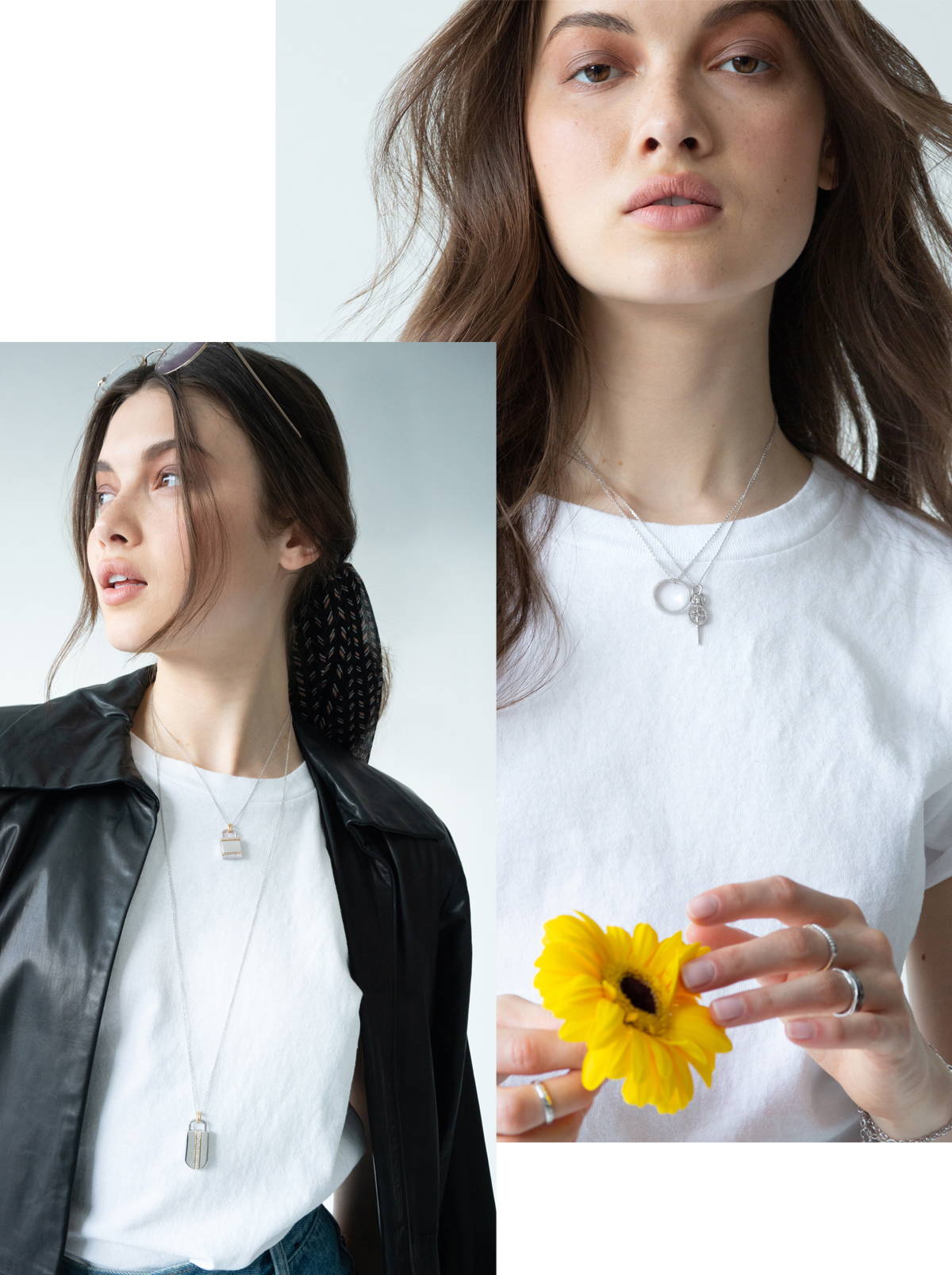 ---
Wear Sterling Silver Necklaces With A white t-shirt
Pair your favorite sterling silver necklaces with a casual t-shirt for the perfect everyday look. Layer two short chains - like a sterling silver poesy ring necklace and Pocket Watch Key charm - or experiment with mixing chains and charms of various lengths. Pop a black leather jacket over it, as it adds a bit of edge to the silver jewelry.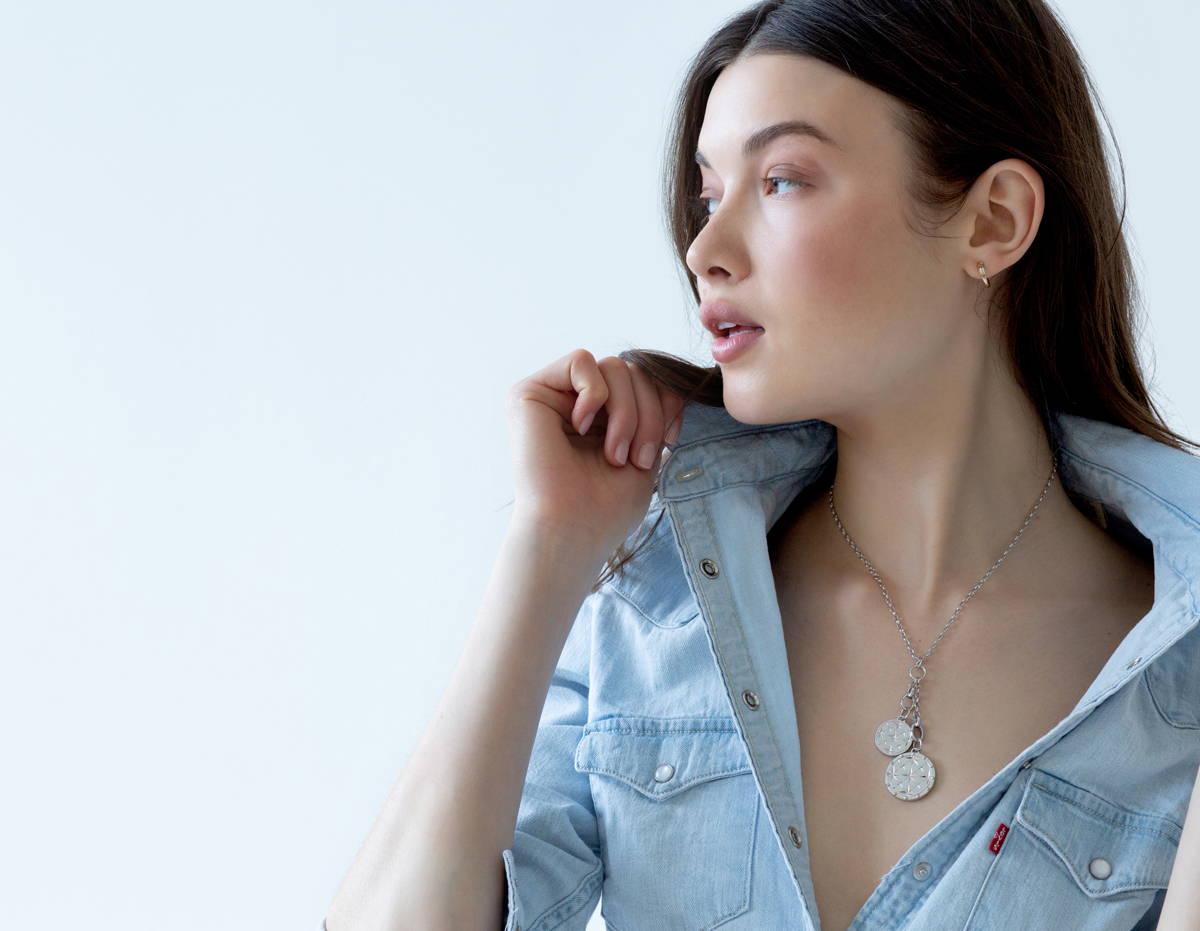 ---
Pair your sterling silver necklace with a denim shirt
We love the combination of silver and denim, as it mimics the classic combination of blue and gray. Denim serves as the perfect backdrop to all your favorite silver pieces, like our "design your own" link charm chain necklace, making for a flattering look that suits just about anyone.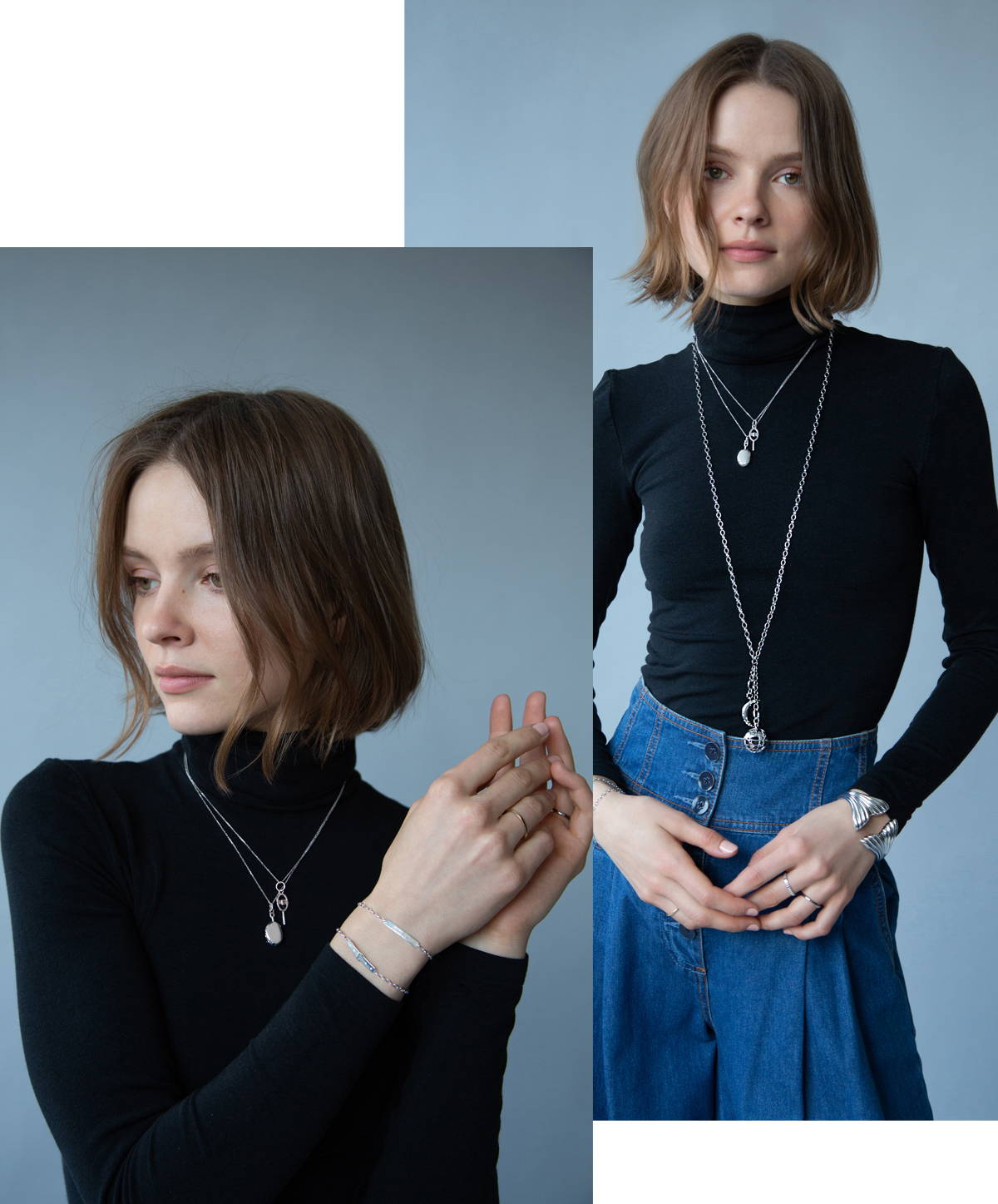 ---
Wear Your sterling silver necklaces over a black turtleneck
Nothing makes your jewelry pop like a black canvas, and this is especially true for silver. While neutral colors can occasionally wash your silver pieces out, a black turtleneck brings out the shimmer and color of the sterling silver better than pretty much anything we can think of. It's also a classic look for dinner or a casual day at the office.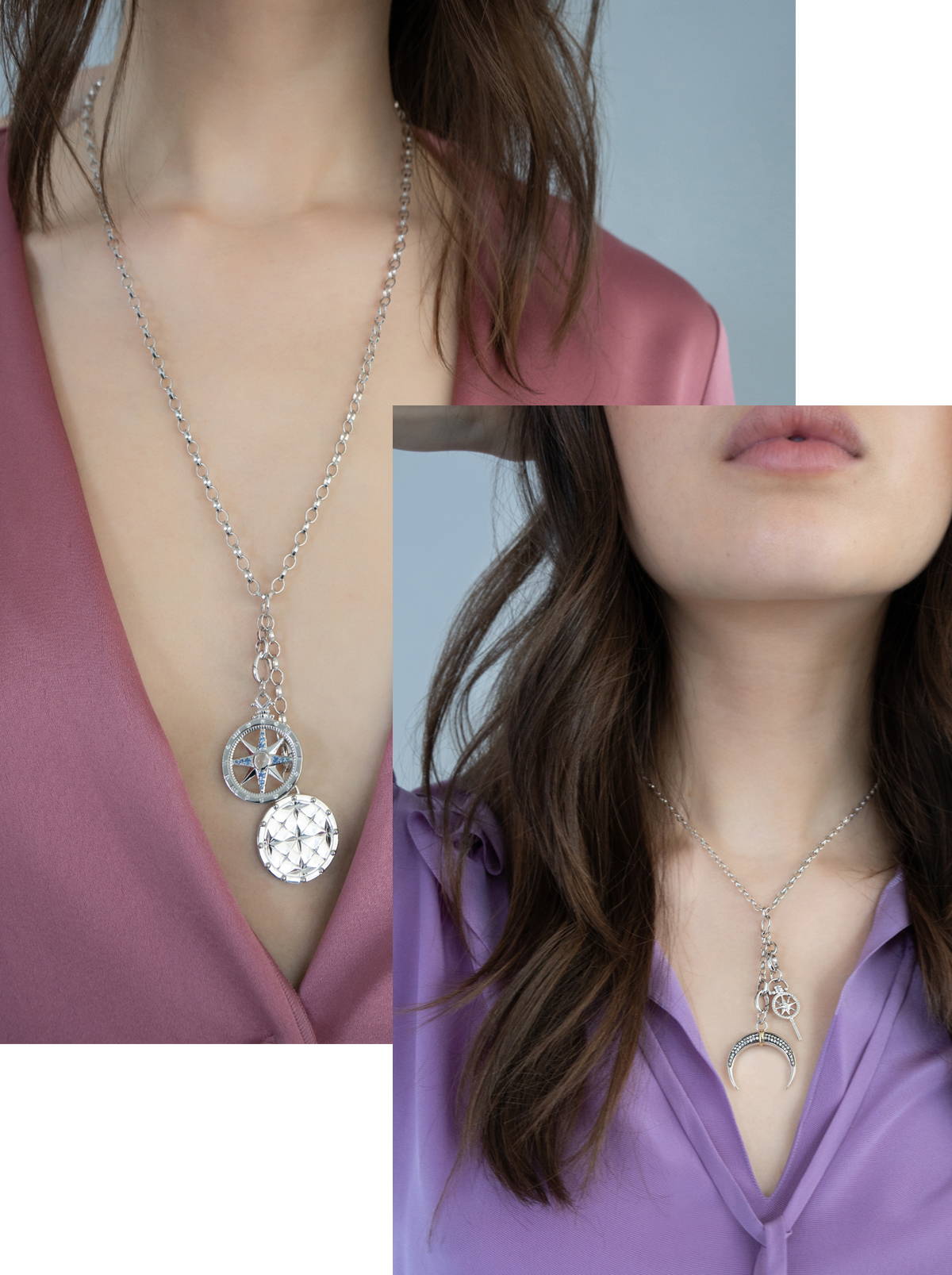 ---
Pair Your Sterling Silver Necklace With A Complimentary COlor
One more way we wear our Sterling Silver necklaces is with a color that truly compliments them. Look to purple and pink hues with silver undertones. Dark green and various shades of blue are also favorites of ours. You can't go wrong with a silk blouse and a statement silver necklace, like our Sterling Silver 'Travel' compass charm or mosaic half locket. Layer your charms together to tell your story - and the added bit of color will really make you stand out.