If there's one trend that's caught our eye in 2019, it's the Neck Mess. We've been longtime fans of layering our necklaces every which way, and exploring new ways to wear them, but this trend certainly gives us an excuse to go even further than usual. There really is no wrong way to create a Neck Mess - which is the beauty of the trend - but we've put together a few Instagram-worthy suggestion to give you some ideas for how to wear one. Layer a few delicate chains and charms; pile on a long necklace over a few short ones; create a chic mess of chains...we can't wait to see what you come up with! Read below for some inspiration...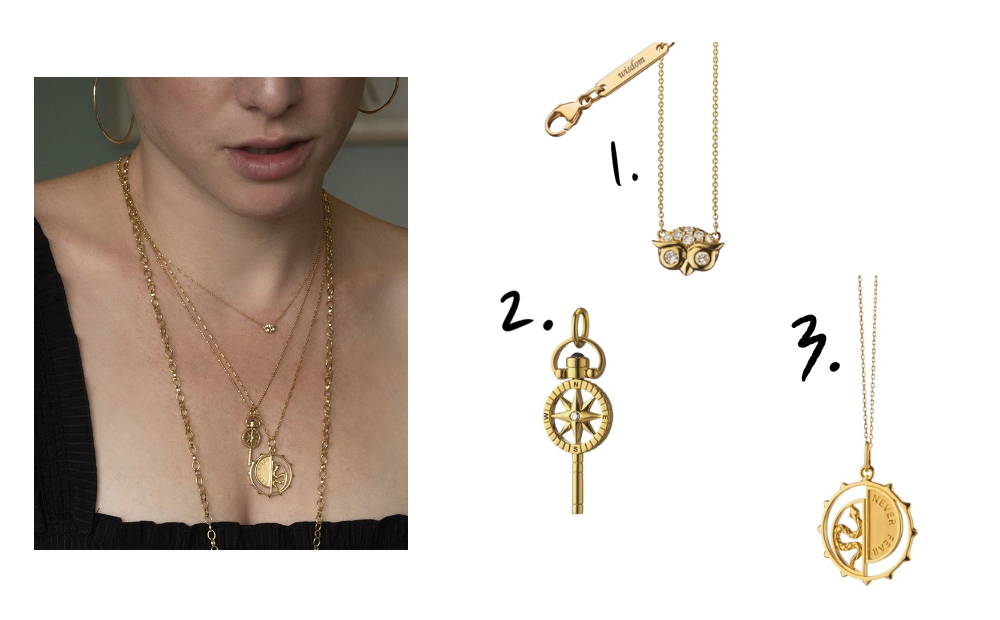 This Neck Mess features our Diamond Critter Owl Necklace, Mini "Travel" Compass Key, and our "Never Fear" Medallion - all topped with one super long chain. In order to achieve this look, you wante to create a layered necklace set of 3 or 4 layered neclaces. Start with a small delicate necklace, then add on a slightly longer chain with a small charm, and top that with a larger charm necklace. Then, add a super long chain for extra layering! This is a great neck mess that really makes a statement.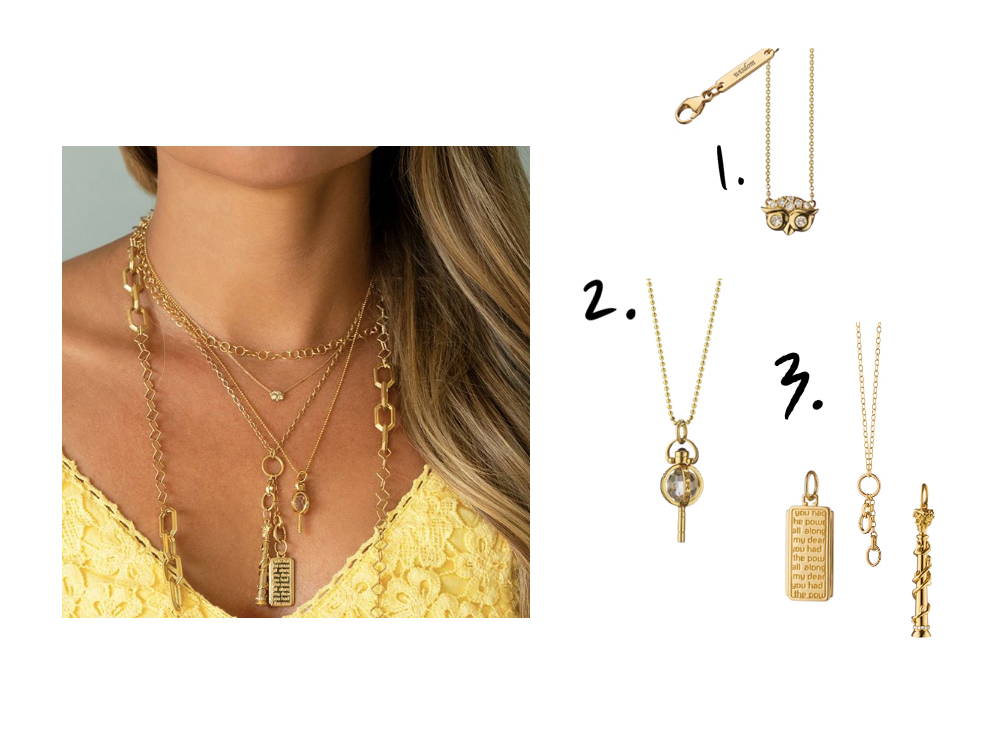 This very chic messy neck includes the Diamond Critter Owl Necklace, Mini "Carpe Diem" Key, The Dorothy Medallion, and the "Electra" Skull and Heart Column. Top a mess like this with an oversized chain (and double it up for an extra layer) and you're good to go! The DYO charm chain on this neck mess makes it feel a bit more layered than some of the other more delicate groupings of layered necklaces. This is definitely the look for someone who wants to feature as many charms as they can in their layered necklace set.