Whether dressing to go to work or picking out an outfit for dinner with friends, it's ingrained in us to dress for the occasion. But equally important is finding the right jewelry to enhance our look.
Right now it feels like we're destined to be forever dressing from the waist up for professional and social Zoom calls. But there will be a time when we'll be able to gather together in person. And when that time comes, we'll be ready to dust off our favorite jewelry, accessorize our looks and let our best pieces shine.
So, if you're struggling to accessorize your day-to-day outfit and in the spirit of hope for a more communal time to come, we'll help you look at what jewelry to pick for each part of your day.
For your working day
When you pick out your jewelry for your working day, there should be no hard-and-fast rule for how you accessorize. Rather than limit yourself to an arbitrary jewelry uniform, try and build your jewelry choices around the culture of your workplace and practicalities of getting your job done.
If you work in a professional office environment - say a law firm or an accounting office, you may be bound by an explicit set of rules. Your company may ask you to wear more formal and, understated clothing, and if this is the case, opt for daintier, subtler pieces.
On the other hand, you may spend your day in a more creative workplace, in which case more flamboyant talking pieces will go down brilliantly. If this is you, then you can almost throw out the rule book and wear whatever jewelry you love.
For a subtler, professional look, you might opt for shorter layers of pendant necklaces, perhaps ones which contain your or your child's birthstone or initials, or even an empowerment mantra such as Carpe Diem. Charm or poesy necklaces can also be layered with shorter choker pieces for a little creative flair.
Go for metal jewelry, rather than fabrics or leathers, and choose smaller gemstones that won't distract you or your co-workers.
If you want to achieve a more cohesive and tidy look, pair your stud earrings with your necklace, and stick to a single metal or color scheme for all your jewelry pieces.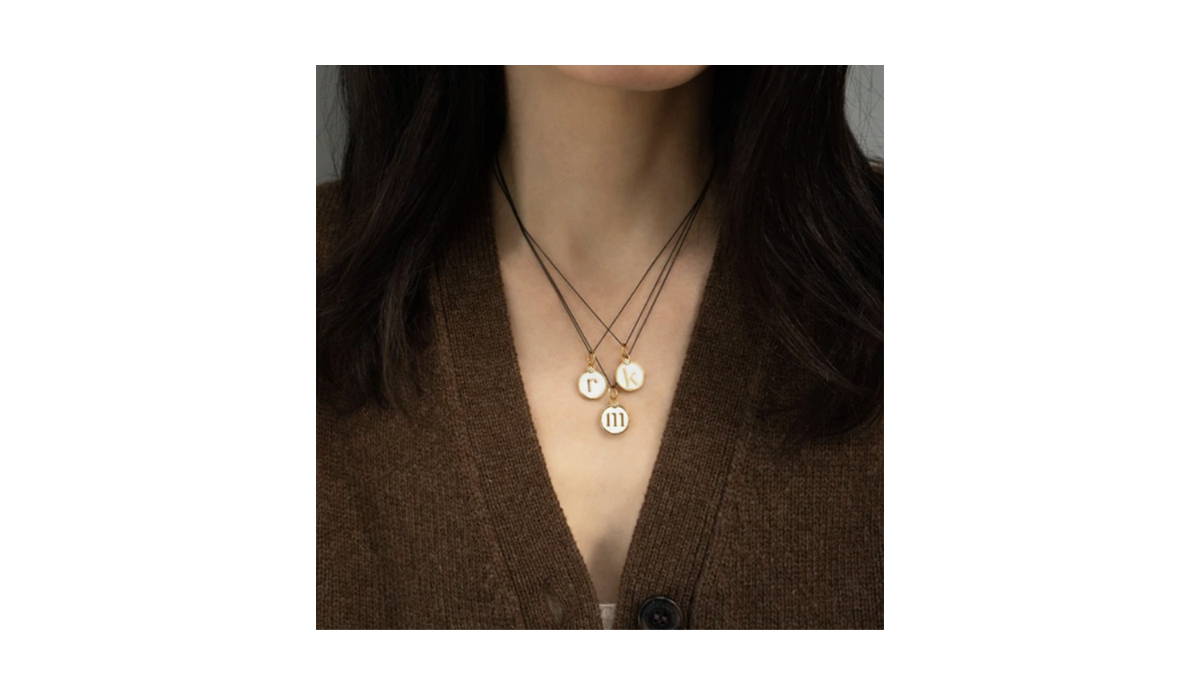 On the other hand, if your job allows you more creative license, you can afford to be bolder with your luxury jewelry choices. Depending on the day-to-day work you need to do (give some thought to the practicalities of wearing chunky or noisy jewelry), you can use your jewelry to create a real talking point amongst your colleagues.
Overstated chunky bangles and charm bracelets can be layered with daintier poesy bracelets for a loaded wrist look. You might want to mix vintage lockets with contemporary pendants.

If you're not tied to a computer all day, then you won't need to worry about rings getting in the way. Experiment with how you stack your rings, perhaps using your middle finger as a focal point and mixing metals and gemstones to create a fun look. Or, you try stacking your rings horizontally, across three or found fingers, accessorizing both the base of your fingers and midi rings worn in between your first and second knuckles.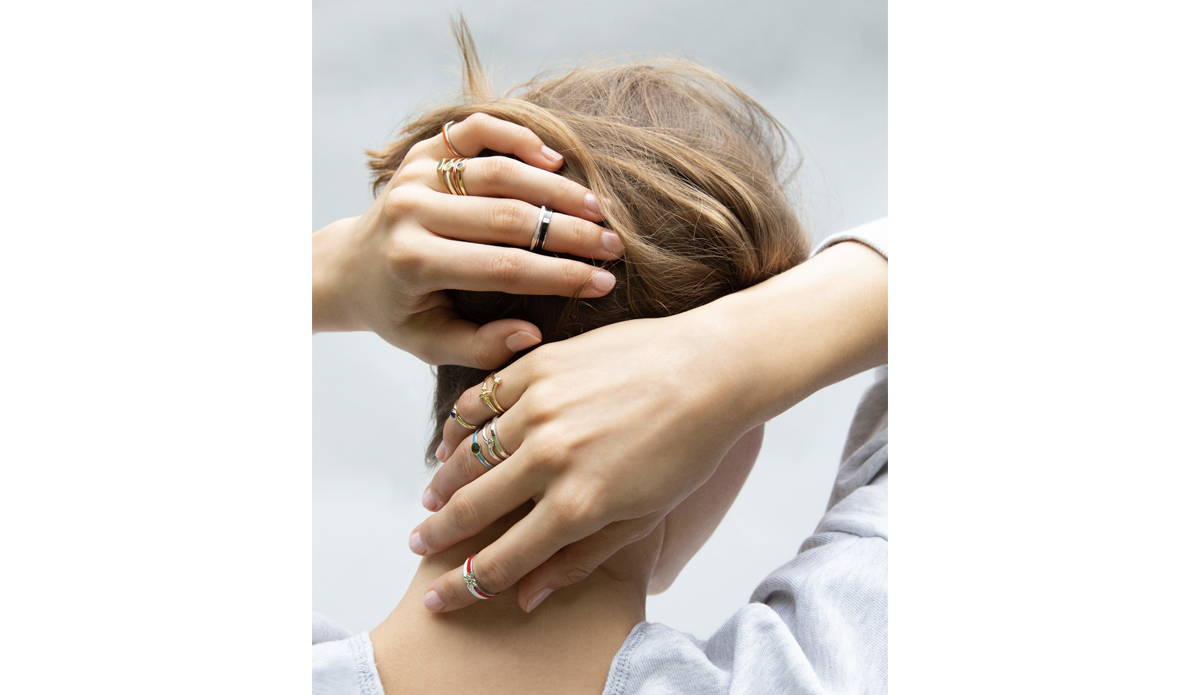 Evening wear
Once your work day is over, you may be heading off to dinner and drinks with your friends or perhaps you have a special date lined up with your other half. And, although it's hard to imagine right now, there will soon be a day you find yourself dressing up for a friend's birthday party. Whatever fun you have lined up for your evening, this is the time to be yourself and let your jewelry tell your story.
So, whether it's party time, or dinner for two, let your creative juices flow and have fun with your mix of jewelry, your choice of colors, gemstones and metals.
If you're meeting your friends for dinner, wear jewelry in fun layers. Style your v-neck top or dress with a neck mess out of short layered pendants and charms.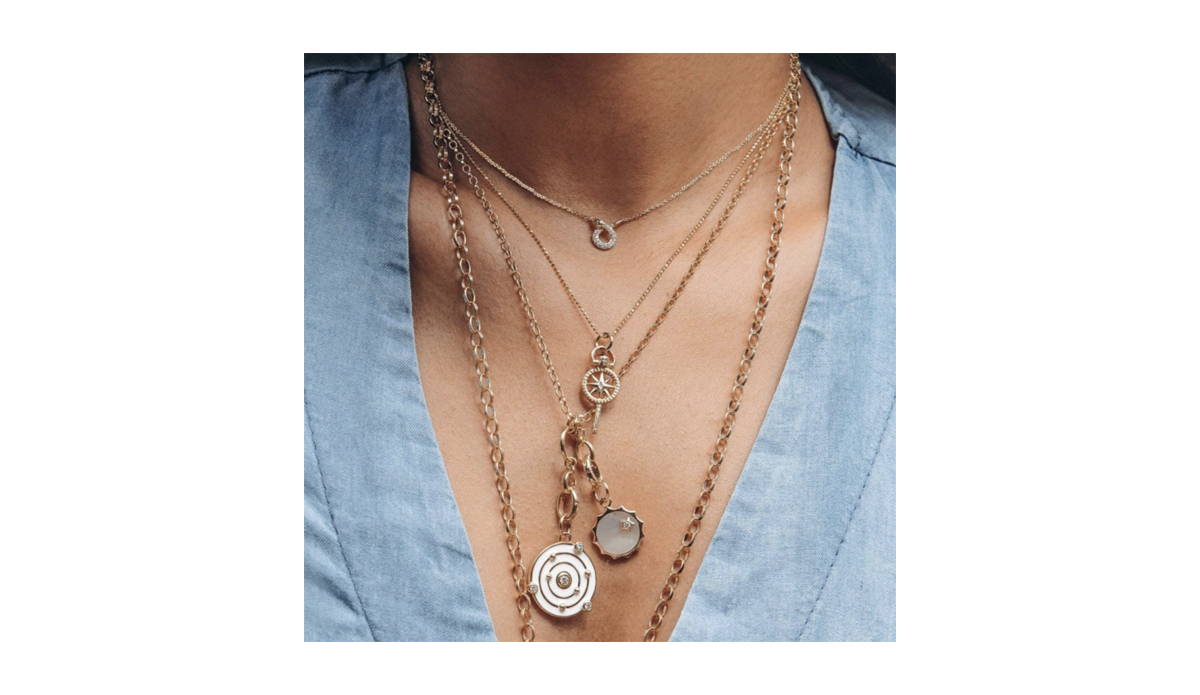 Or, for a slicker look, wear a long pendant with one or two shorter pieces against a white tee and jacket. Let your longest piece be the biggest, so that it creates a focal point to your look.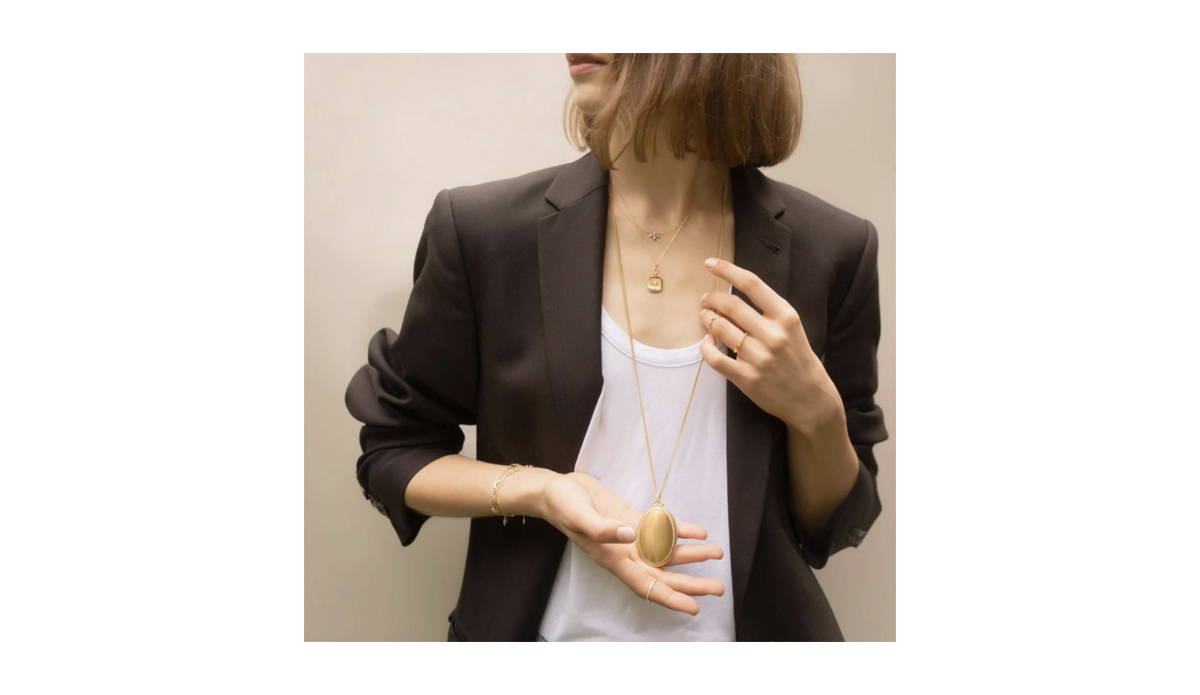 For your wrists, experiment with combinations of bracelets, layering dainty bracelets against chunkier pieces or a wristwatch.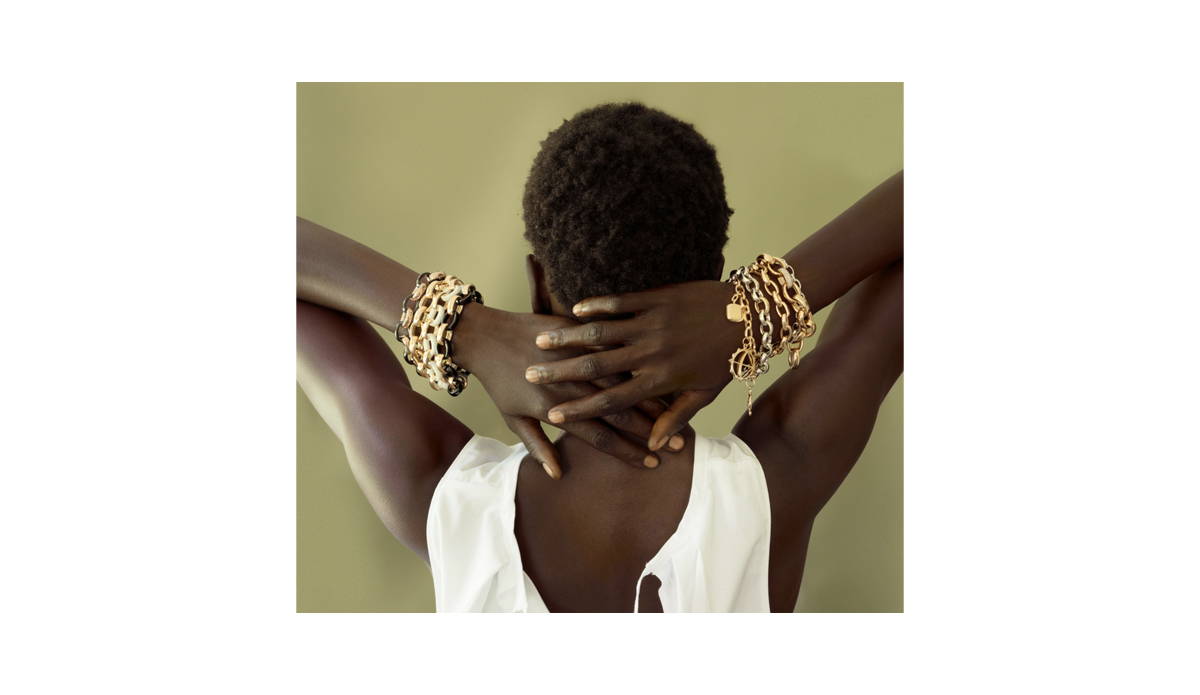 If you're heading out for a date, let your earrings be the center of attention, and consider skipping a necklace or bracelet altogether. Go for a simple drop diamond to create impact around your understated yet classy look, or opt for a strong-colored gem such as a chrysoprase to add a pop of color.
When the dance floor calls, you can afford to be a lot more daring. Opt for more sparkle with crystal drop earrings paired with a packed charm bracelet to let you dazzle.
Whatever the evening occasion, your jewelry is there to boost your confidence and help your personality shine.
Formal occasions
A formal event like a black tie dinner, a masked ball or family wedding is a perfect occasion to pull out all the stops and reach for your high jewelry. Time to get elegant, and show off your favorite pieces.
You might have a family heirloom that's your go-to piece for special occasions, or perhaps you love the classic diamond look. You may even like to get creative and mix-and-match your modern contemporary pieces with vintage items.
That said, while a formal occasion is a great opportunity to make a statement, it's first worth thinking about your overall outfit, especially what gown you'll be wearing.
Take into account the neckline, color scheme, sleeves, and also pay attention to your other accessories - your purse and shoes. You may want to complement your jewelry with your accessories, or use contrast to create a talking point.
Alternatively, you might choose to start with a piece of statement jewelry you'd like to show off and build your outfit around that. Look at the colors, the era and the style of the jewelry, and consider what kind of dress would work best.
But whether you start with your wardrobe first, or make your jewelry the starting point, there are a few looks you can try.
Chokers go brilliantly with strapless dresses or tops, with your hair styled in an up-do. For this look, it's usually best to opt for an understated earring, like a short drop pearl or a stud earring.
For a backless dress, you could have a little fun and layer your pendants backwards. Go for a waterfall effect by pairing longer pendants with shorter ones. Meanwhile, a v-neck lends itself to a layered mess of pendants and vintage locket pieces.
If you're wearing a high neckline, it's usually best to do away with your necklace altogether and instead focus on your ears and wrists. Pair a killer rock crystal drop earring with a chunky art deco bracelet.
If you're going for a sleek and simple little black dress, use your jewelry to add accents here and there. A strong colored brooch like a boulder opal will add an emphatic pop of color to your ensemble.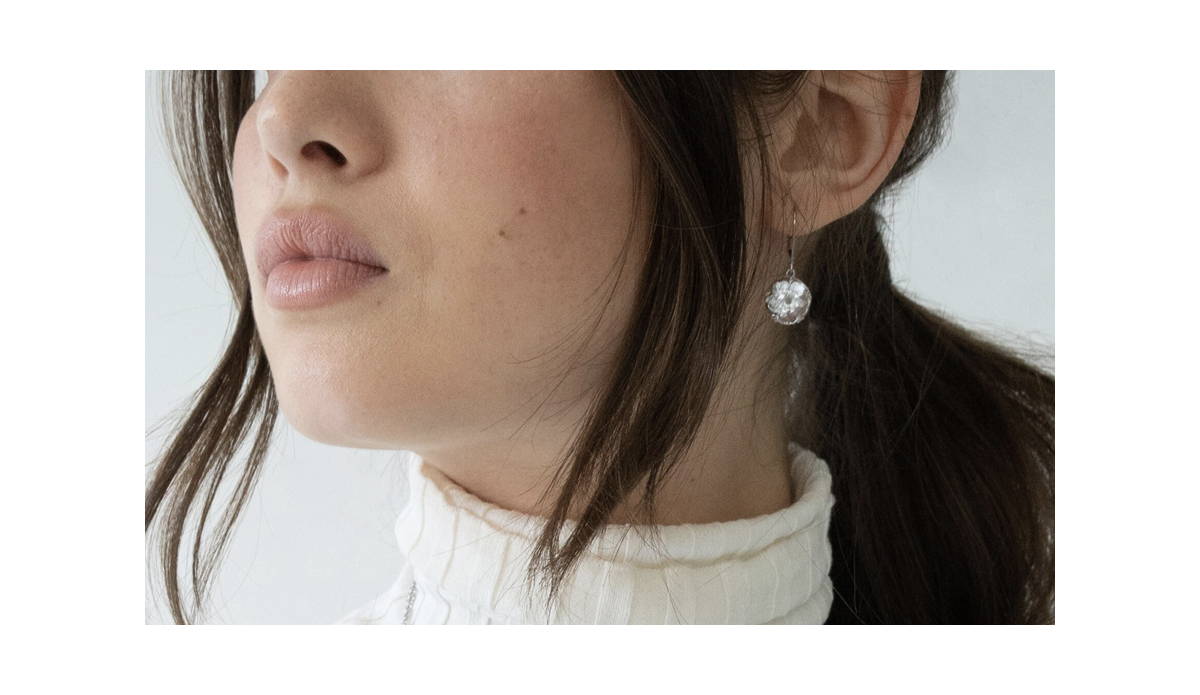 Everyday casual wear
Let's not forget, there's a lot of extra time in the day when you're neither working nor actively socializing. In fact, you may spend hours on end wearing casual clothes running errands, doing your daily HIT workout or just relaxing in front of the latest drama on Netflix. And who said you need to be completely jewelry-free at these quieter moments in your day?
Most likely, you'll need to look for practical, no-fuss jewelry that won't encumber you in your day-to-day activities, but that will let you feel special, even in your athleisure wear.
For a minimal look, opt for dainty pieces such as poesy bracelets, simple diamond stud earrings, or elegant silver neck chains.
If you're planning on spending a lot of time wearing your jewelry, you might want it to be extra personal. Let your pieces remind you of important empowerment mantras, or of your Carpe Diem attitude to life. Alternatively, keep a personalized locket close to your chest at all times to remind you of your special memories or fond family members.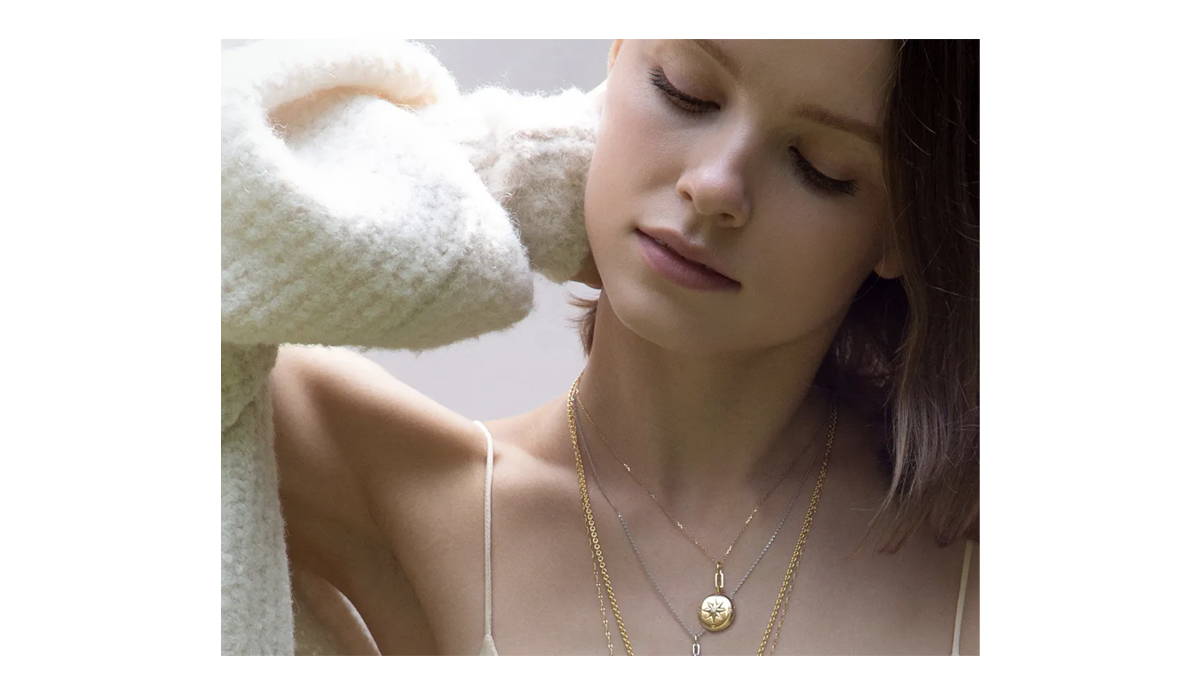 If your activities allow, you can add bigger pieces, as long as they don't get in the way, and fit with how you're spending your time.
The key to this is finding what works for you. If your day consists of a yoga session in the morning, followed by brunch with a friend, shopping in the afternoon, and a home movie in the evening, you may want to choose items that you can easily add to or take off, depending on your activity. In fact, with the right jewelry on hand, you can up- or downgrade the same outfit to match the occasion.
In summary
Whether you're at work, having drinks with your girlfriends, at a black-tie event or kicking back in your sweatpants, your choice of jewelry will depend on both practical considerations and the expectations of each setting.
At work, you may be expected to adhere to certain professional boundaries, while you may be able to throw out the rule book when it comes to your evening look. But whatever the context, there's no reason why you can't have fun with your jewelry and use it to tell your story.  
What are your favorite luxury jewelry items to wear at work? Do you have a go-to party piece you just can't wait to dress in when restrictions lift, and we're allowed to party again?