We love nothing more than a statement wrist that tells your personal story. That's why we always encourage our customers to get creative with the way they style their charm bracelets, bangles, delicate bracelets and more. When layered together, different bracelets from different times and places in your life can really stand out and give you the opportunity to showcase who you are. Here are a few ways to wear them...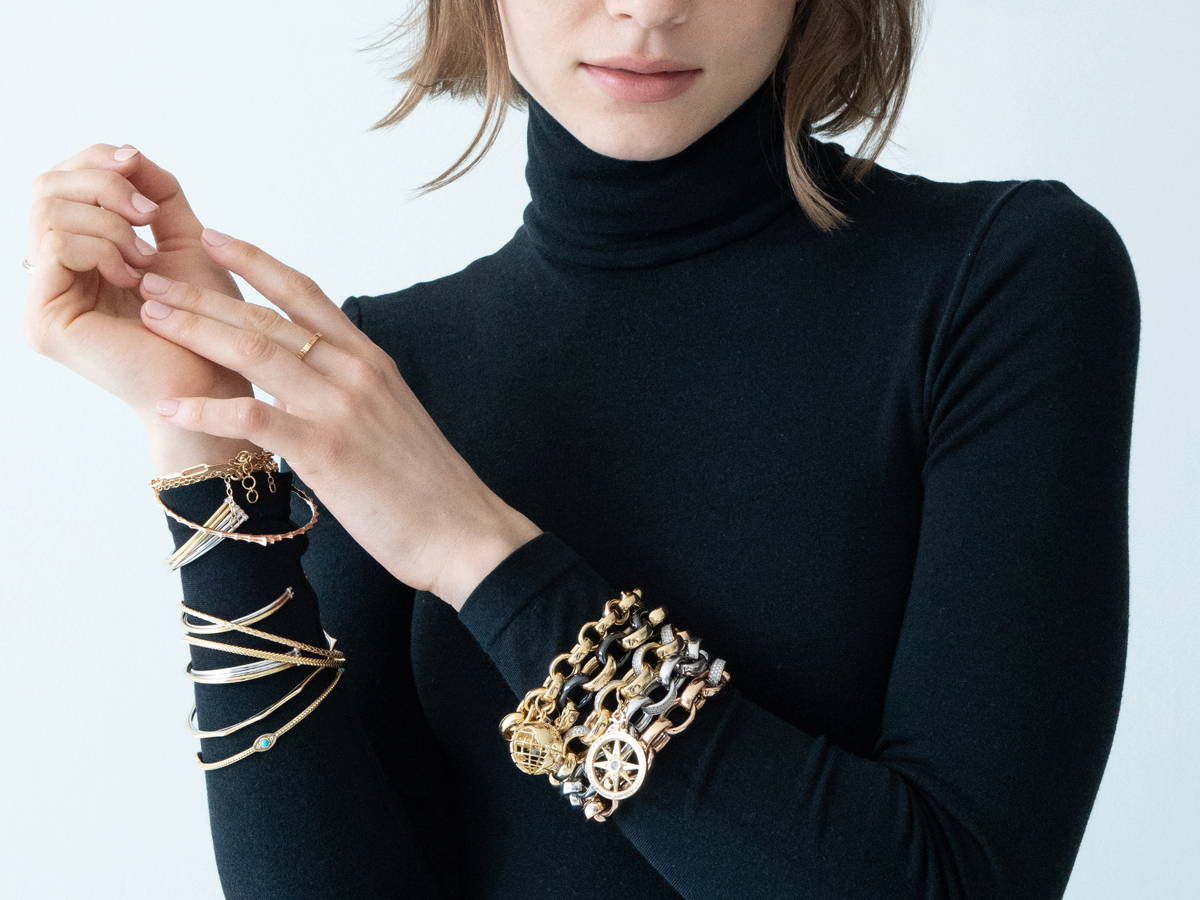 KEEP THEM SEPARATE, BUT WEAR THEM TOGETHER
Layer bangles on one wrist and charm bracelets on the other! If you have a variety of bangles, stack them all together on one wrist, and make the other wrist an eclectic mix of charm chains and bracelets, for a doubled up statement look. We love the way this looks over a simple black or white long sleeve top or turtleneck, so the bangles and bracelets have ample opportunity to stand out.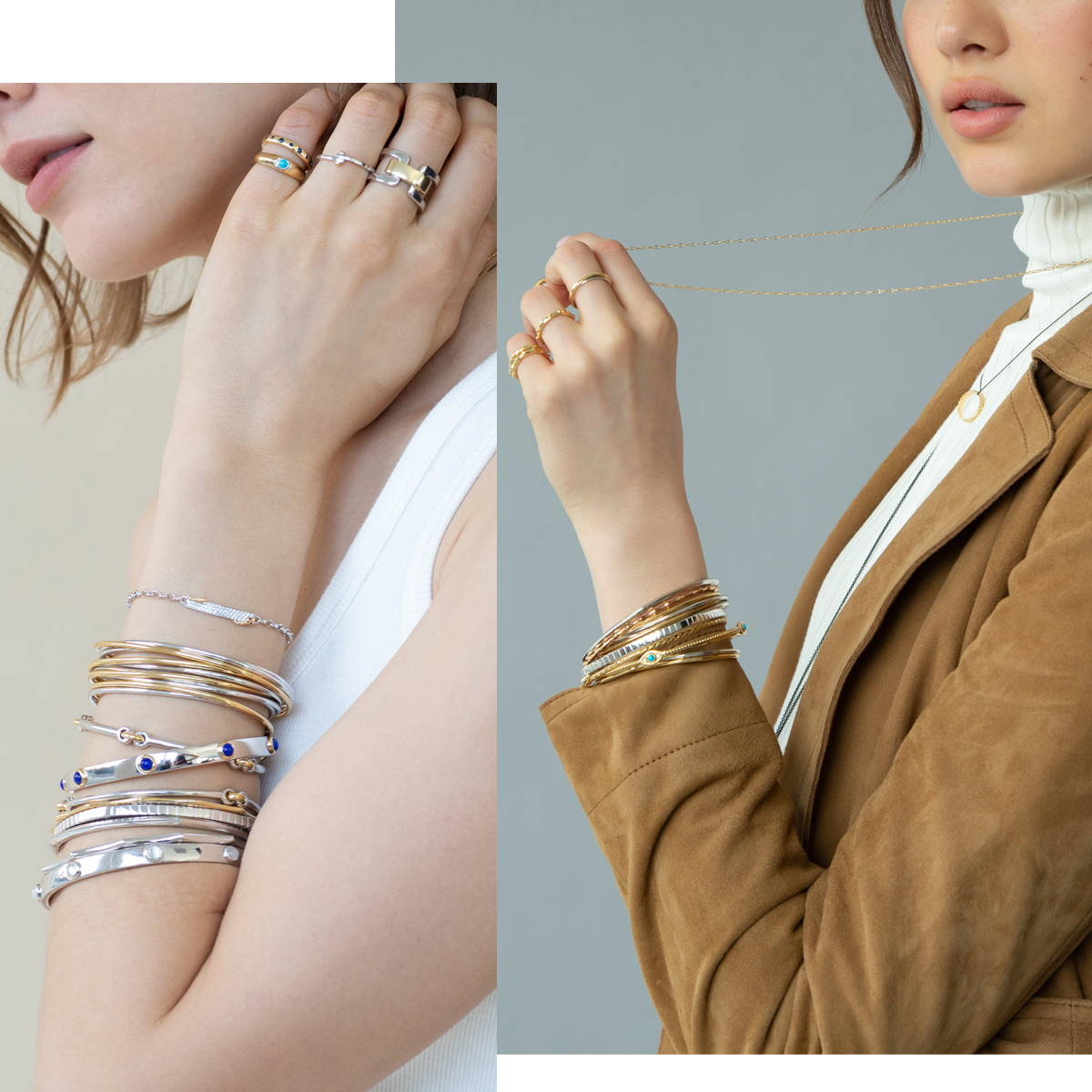 Mix Silver And Gold Bangles
We love mixing silver and gold, and bangles are the perfect place to experiment with it. Many of our bangles - like our silver lining poesy bangle - are two-tone, combine sterling silver with 18k gold. We love the contrast between the two and the way they look stacked together up a bare wrist, or peeking out from under a jacket.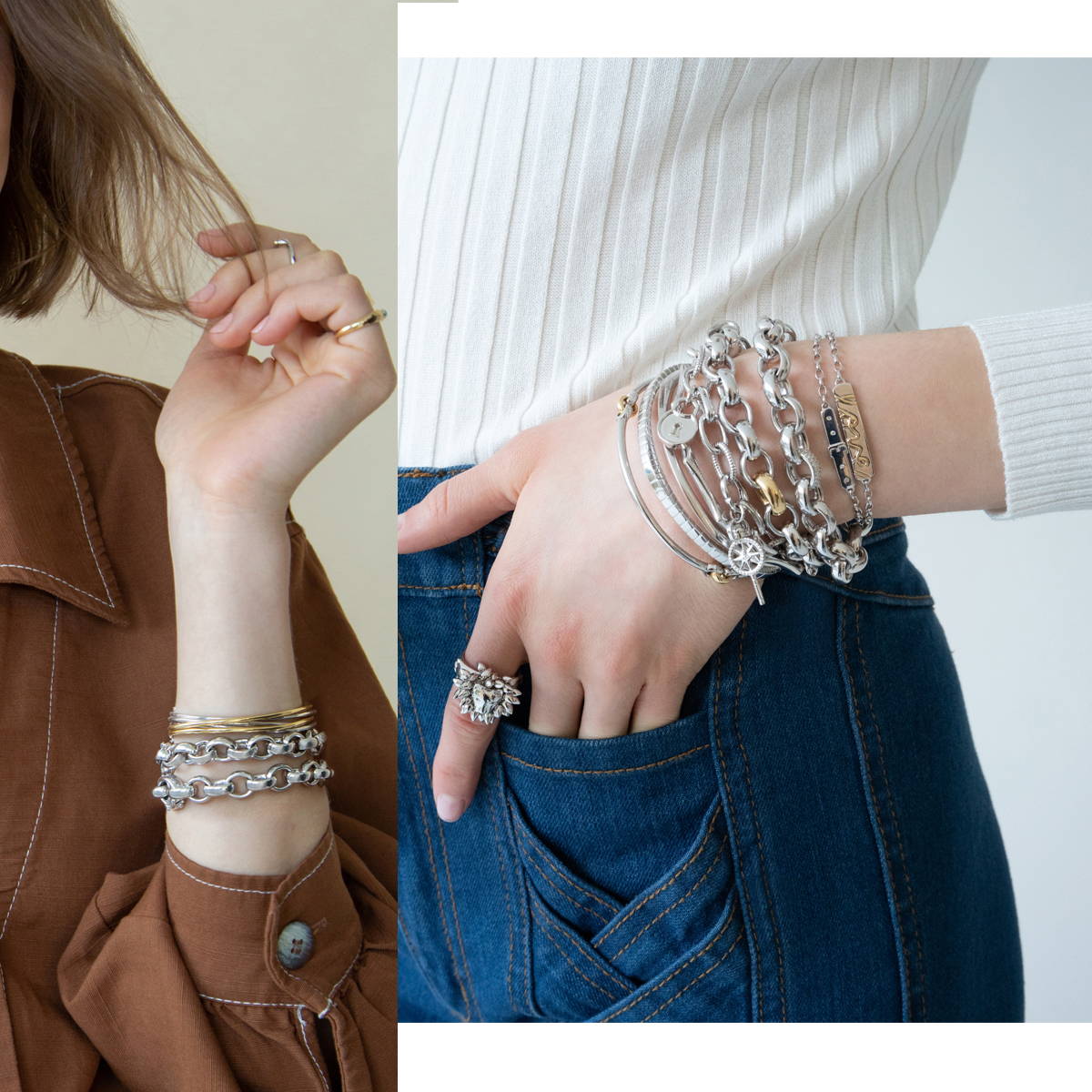 COMBINE BANGLES AND CHARM BRACELETS FOR A BOLD WRIST
Combine bangles and your charm chains and bracelets on one wrist for an eclectic look that speaks to your personal style. Combine various charms and meaningful bangles - like our 'Adventure' compass poesy bangle - to build a wrist that tells your story. Throw in a few delicate chains and bracelets in differing styles, like our poesy bracelets, for an extra special touch.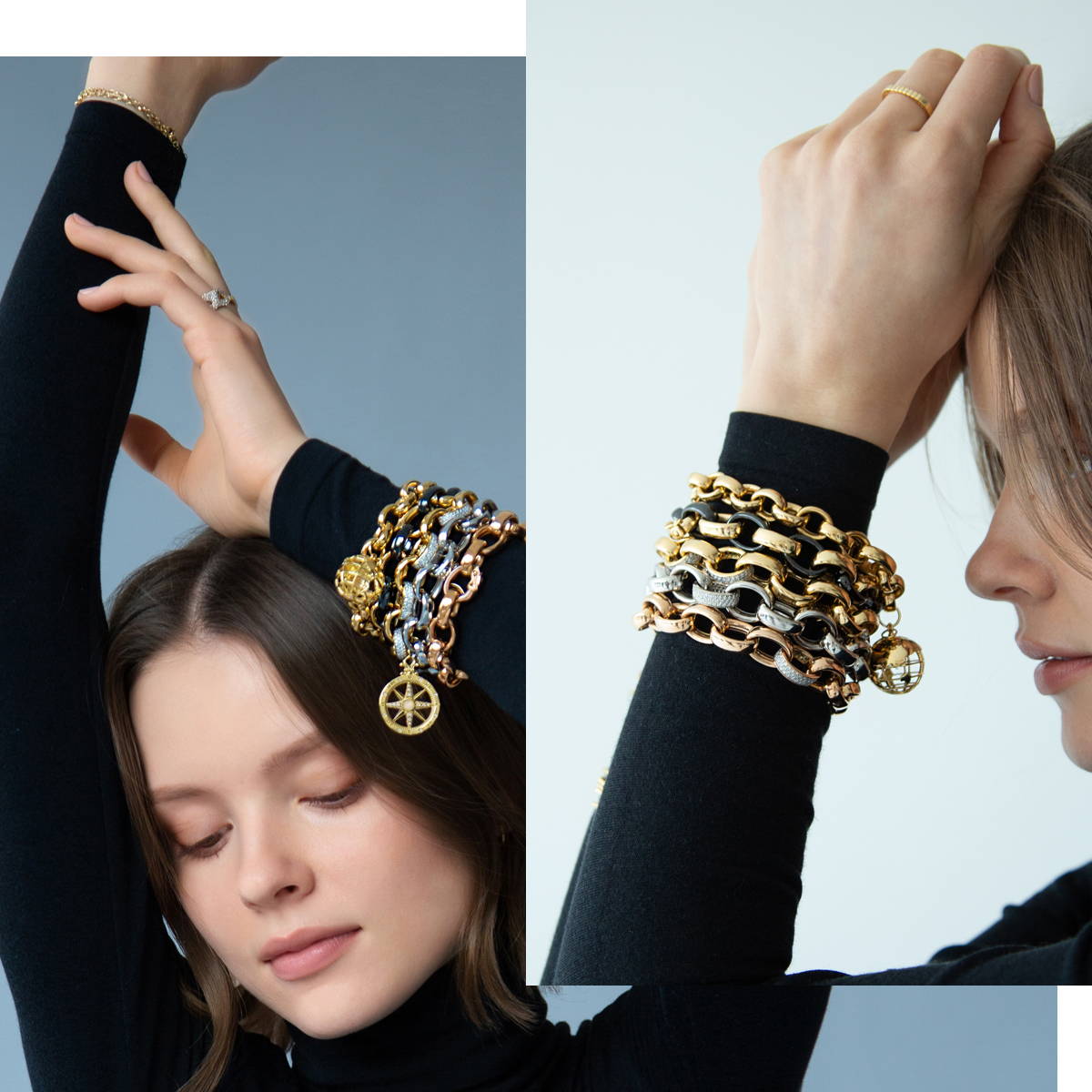 pair charm bracelets in varying colors and metals
Whether you have vintage costume chains and bracelets, 18k gold charm bracelets, Sterling Silver charm chains or Rose gold bracelets, play with mixing varying colors and metals for a colorful wrist that shows off your creativity. We love the idea of stacking one type of bracelet in various colors and materials. If you have multiple bracelets that speak to you and tell your story, why not combine them for full effect?