"My Octopus Teacher" and Me
I watched the most wonderful documentary, "My Octopus Teacher" the other night on Netflix.
I have been slightly obsessed with these wonderful creatures for a long time. The Octopus is one of the ocean's most fascinating inhabitants. I designed a charm necklace (with fully articulated tentacles) and a sculptural statement ring based on these highly intelligent animals.
I wasn't sure what to expect from this documentary. It was truly one of the most endearing movies I have seen in a long time. Craig Foster decides to take some time off from a frenzied lifestyle, a decision which ultimately takes himself into the freezing ocean waters off South Africa. He only wears flippers, has no diving equipment, and by the way no wetsuit. He swims down to the bottom of the same cove over the course of a year and befriends an octopus. He
visits her daily for that year. The two develop a "friendship" of sorts.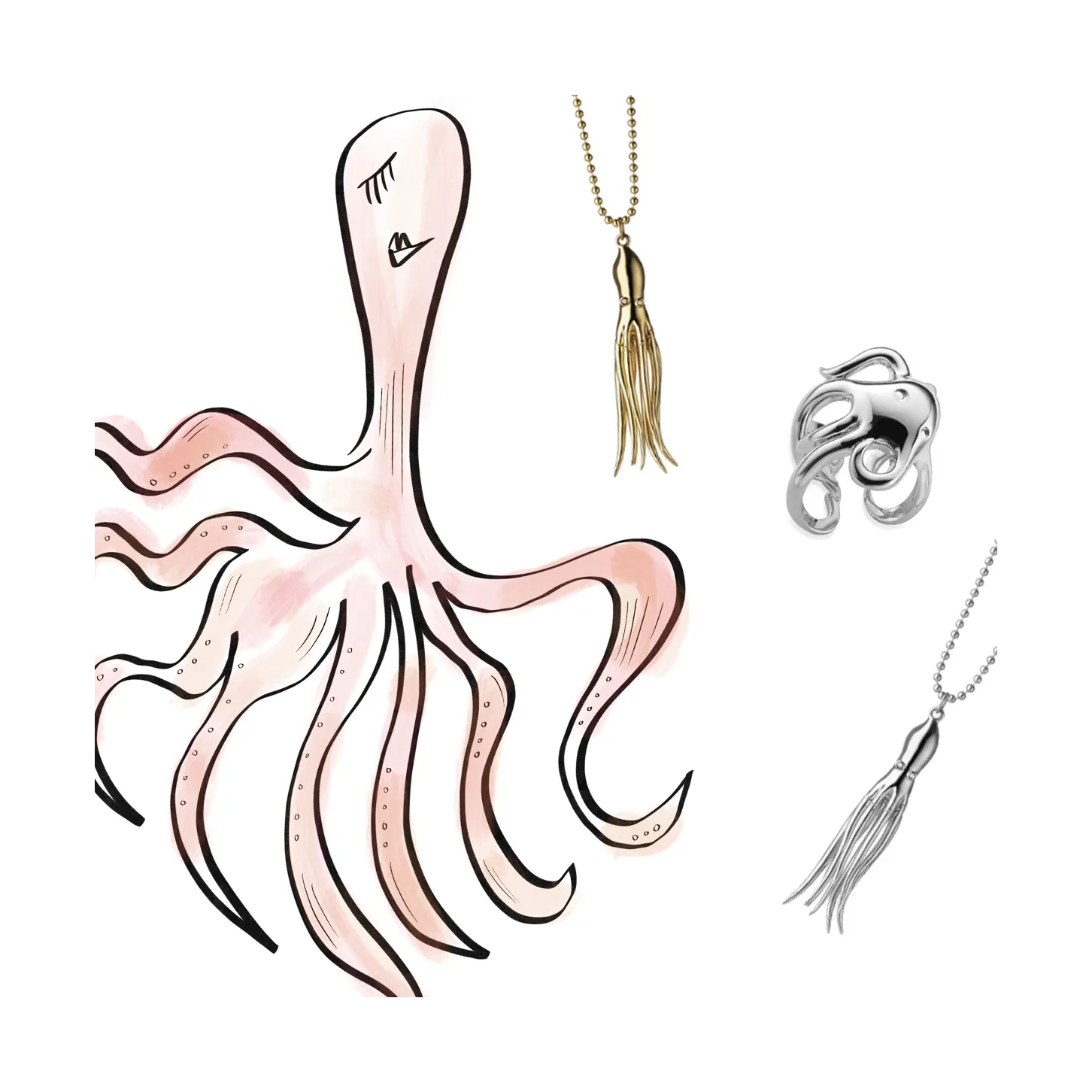 The octopus allows Craig into her world and they even have moments where they physically touch and reach out for one another. I have always known that these magical creatures are super smart and creative, but it seems as if they also have feelings and curiosity for other worlds. It was so touching to watch their relationship evolve.
It was beyond fascinating watching this. Craig never acted like he needed to breath while under water which made it all the more suspenseful every time he would start to dive deep into the ocean. The film builds to a climax I don't want to spoil.
The movie is directed by Pippa Ehrlich and James Reed and in my opinion, it is just a must see film.
Let me know if you want an octopus necklace after watching!