Our favorite kind of jewelry is that which inspires us...and we can't think of anything more dreamy than the sun, moon and stars. Our celestial charms are inspired by the sky and meant to remind our customers to reach for the stars, follow their dreams, and tell loved ones that they 'love them to the moon and back'. It's easy to fall in love with a piece of celestial jewelry, but how would you style it? There is basically no wrong way to style the jewelry you love, but here are a few of our suggestions for your favorite pieces. (PS, If you see something below that you love and can't find on our website, rest assured that it will be available in just a few short weeks!)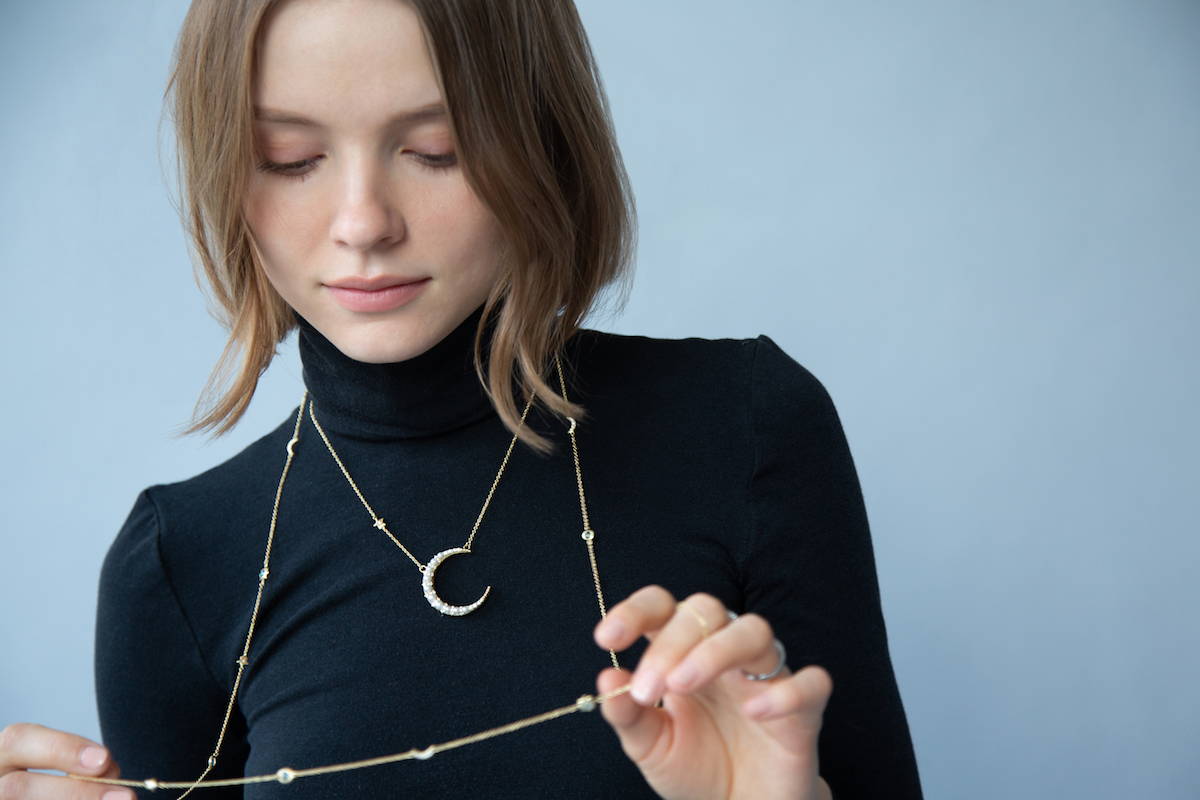 When it comes to styling your moon charm - or any celestial charm - something about the sparkle and shine of these pieces looks beautiful against a black background (not unlike the night sky). A black turtleneck or t-shirt is the easiest way to make your pieces pop - and it's definitely something almost everyone can find in their closet. Whether it's a simple black Hanes t-shirt, or a sleek cashmere turtleneck, you can't go wrong.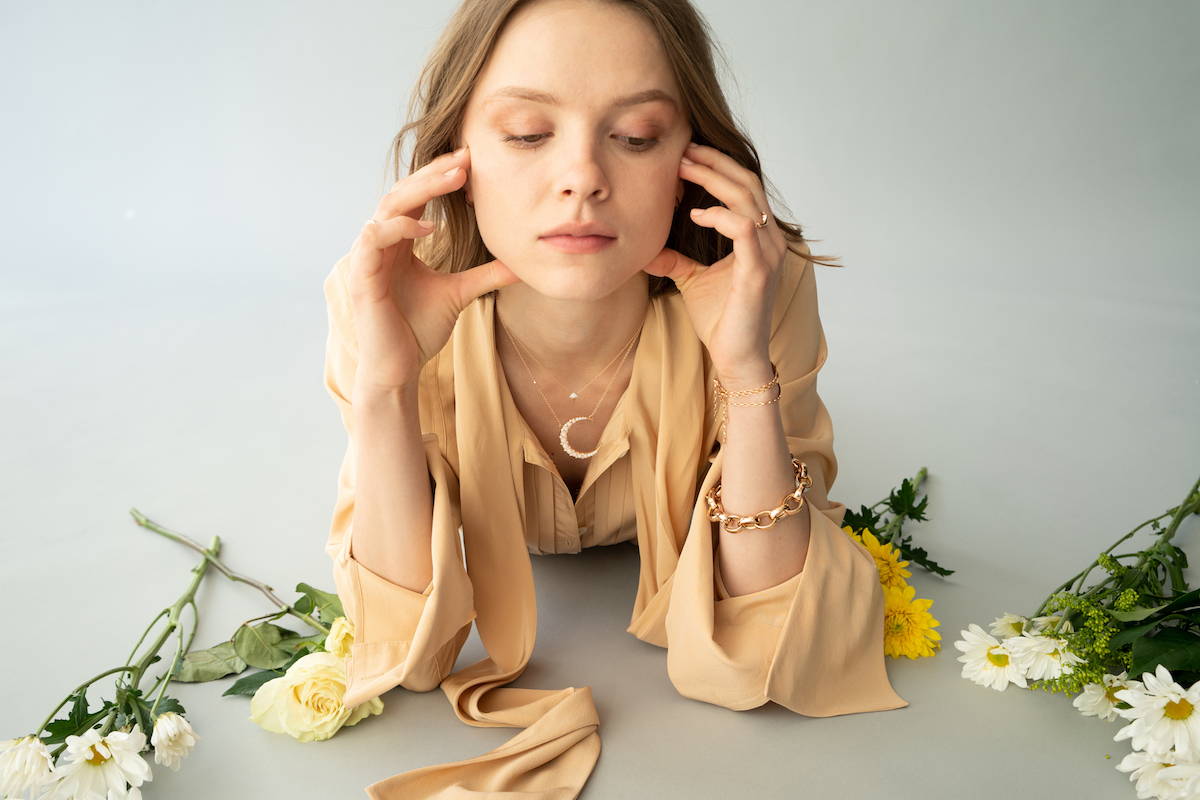 The dreaminess of the sun, moon and stars immediately makes us want to style our pieces with a feminine and romantic blouse, like the one seen here. Pair a silver chain and moon charm with a blue or gray hued blouse; style a gold celestial locket with nude or pink. It's a perfect look for work, or for an evening out.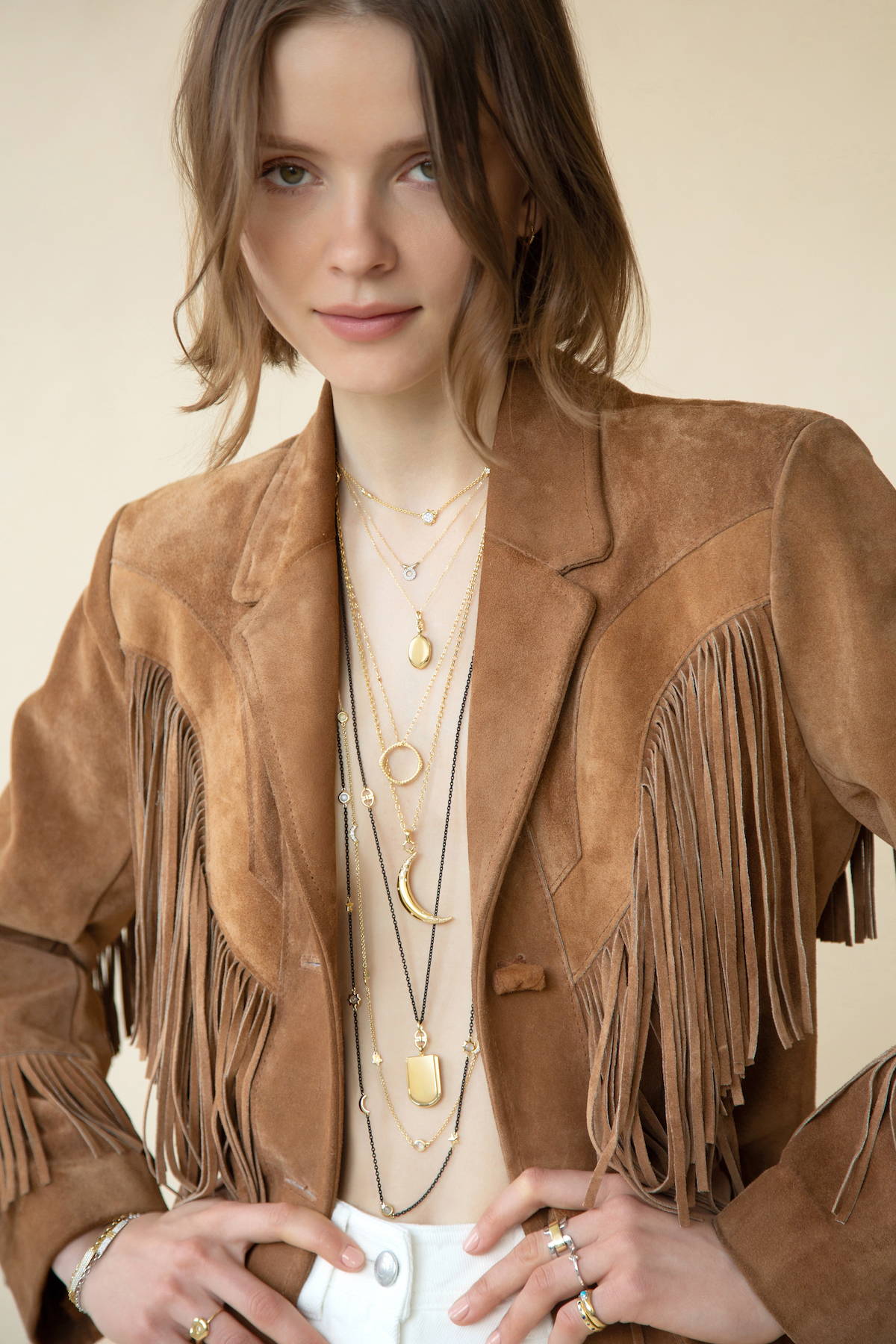 Layer, layer. layer! As we mentioned, there is no wrong way to style your favorite pieces, so why not go crazy and layer them under a jacket with all of your other favorite jewelry? No need to go bare underneath (or, go for it if you're feeling bold enough). Slip a white t-shirt under a jacket and layer all your favorite pieces, including your celestial jewels, on top. This look is definitely a show stopper.