A ring is the perfect piece of jewelry to say 'I Love You' with. Rings will always be associated with love and sentimentality, especially poesy rings, which are the basis of our stackable ring collection. Whether you choose a ring from our poesy ring collection or a sculptural animal ring that really makes a statement, there are a number of ways to say I Love You with the gift of a ring...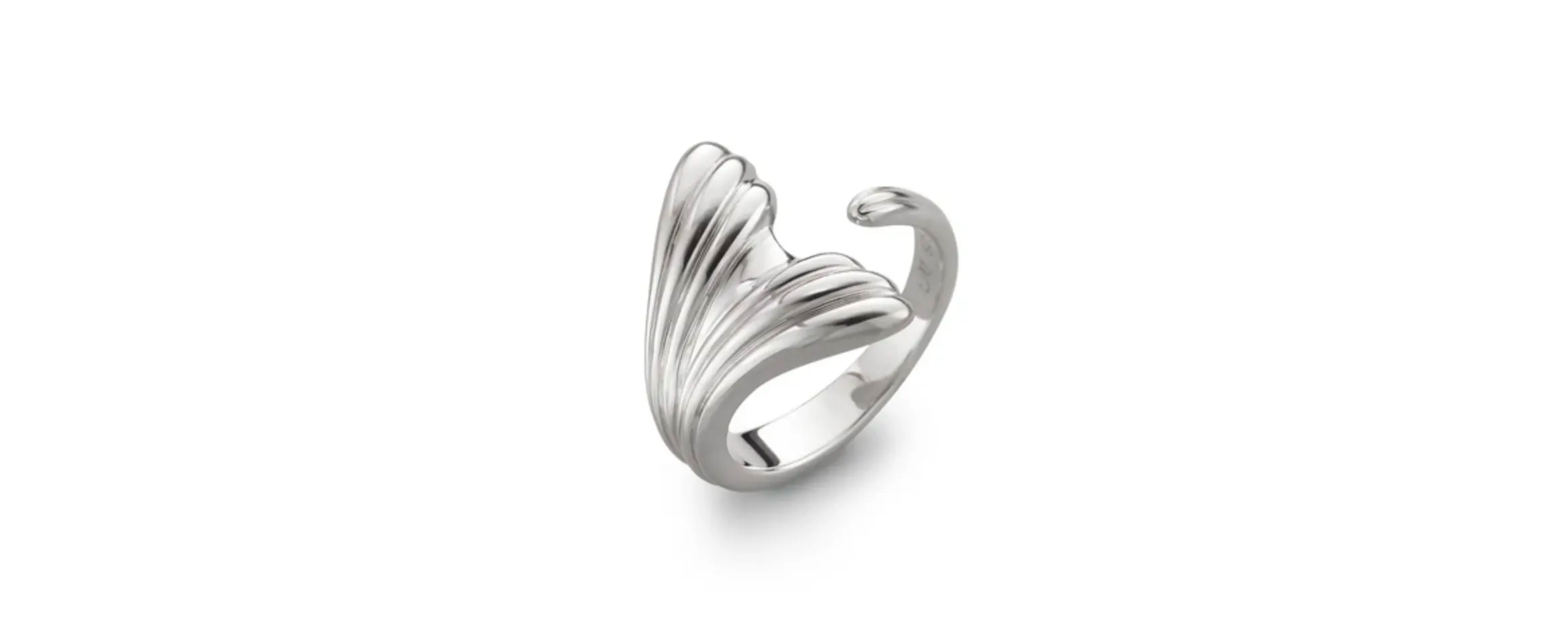 What better way to tell someone you love them than by giving them something that empowers them to feel like a Goddess? This mermaid inspired ring is a unique gift for any special woman.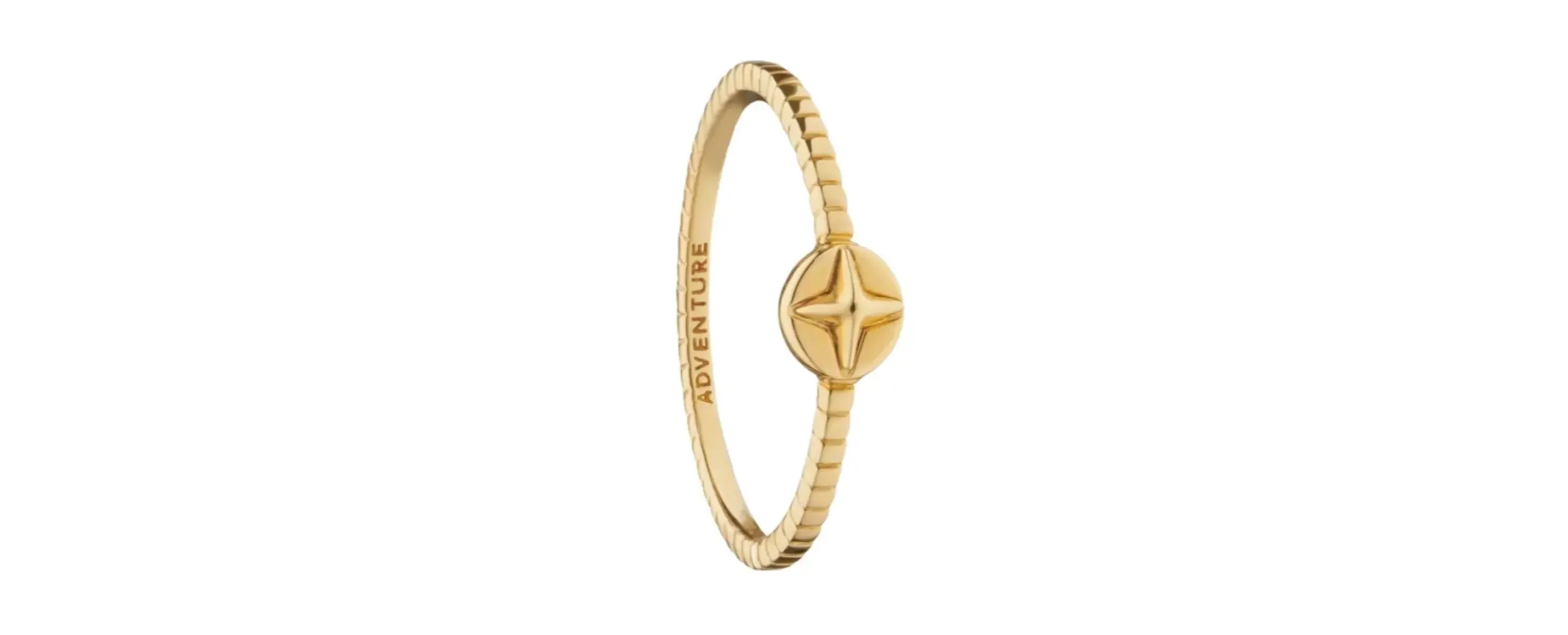 Our best adventures are usually with the people we love, which is why this adventure compass ring is a wonderful way to say I love you, and inspire more adventures together!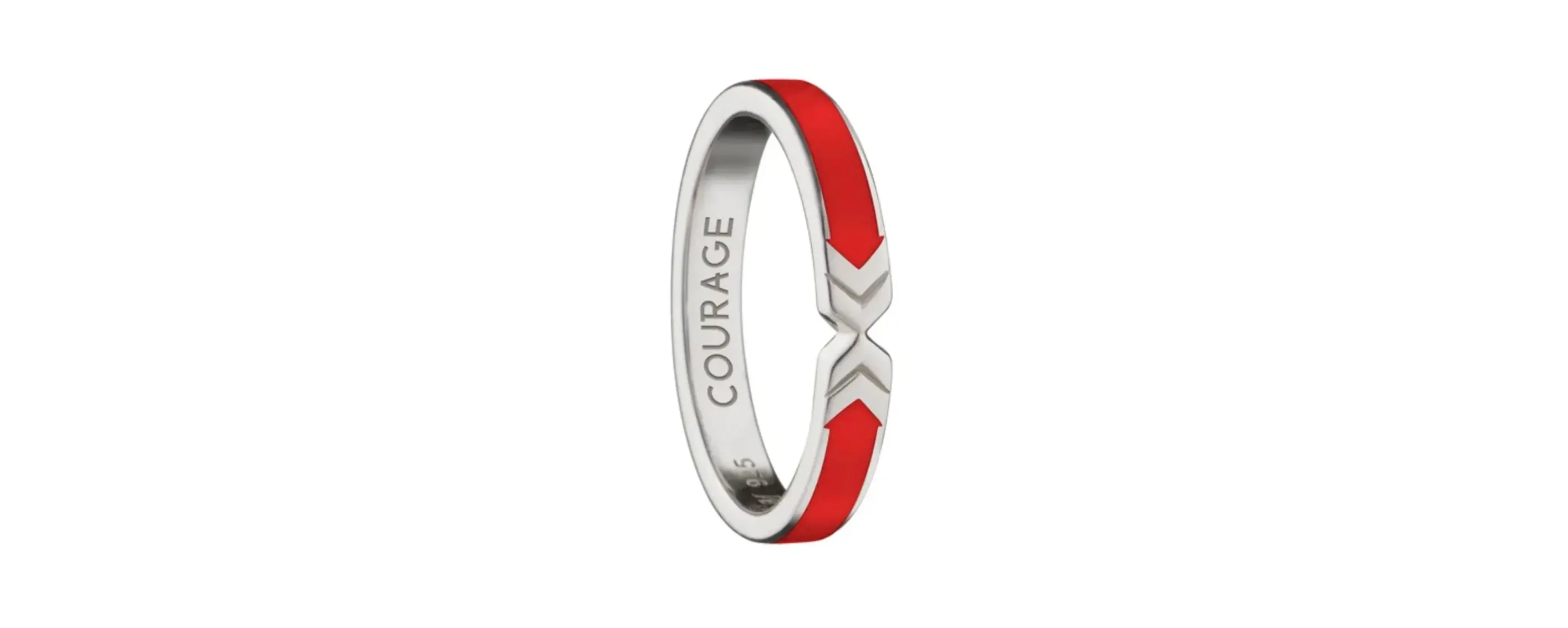 Give an extra dose of courage to someone you love with this red stackable ring (engraved with the word 'Courage'). It's nice to be able to inspire and lift up those we love, and this is the perfect way to do it.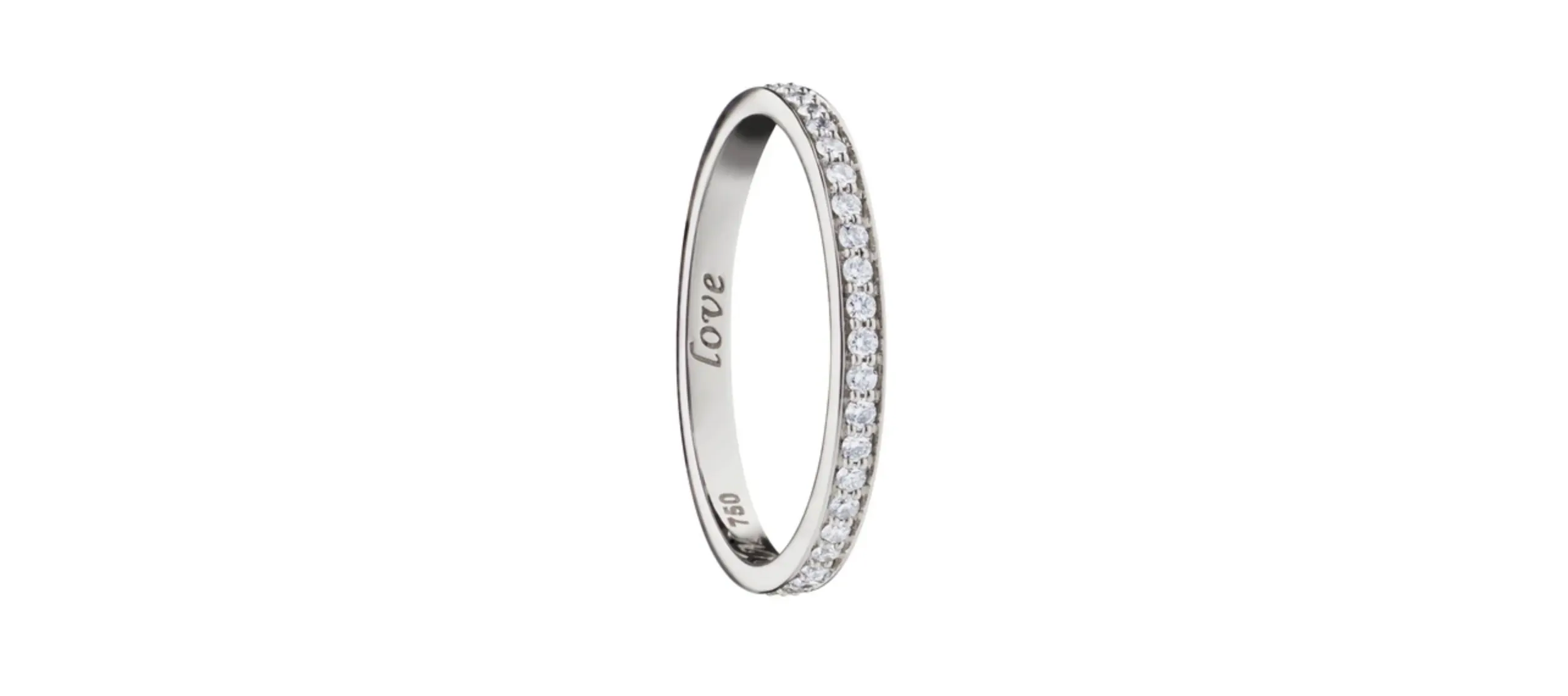 'One of a Kind' Diamond Poesy Ring
Reminding someone that they are one of a kind is a lovely way to tell them you love them. This unique 18k gold stacking ring is set with a single diamond, so everytime she looks down at her finger she will be reminded of its special message (which is also engraved on the inside).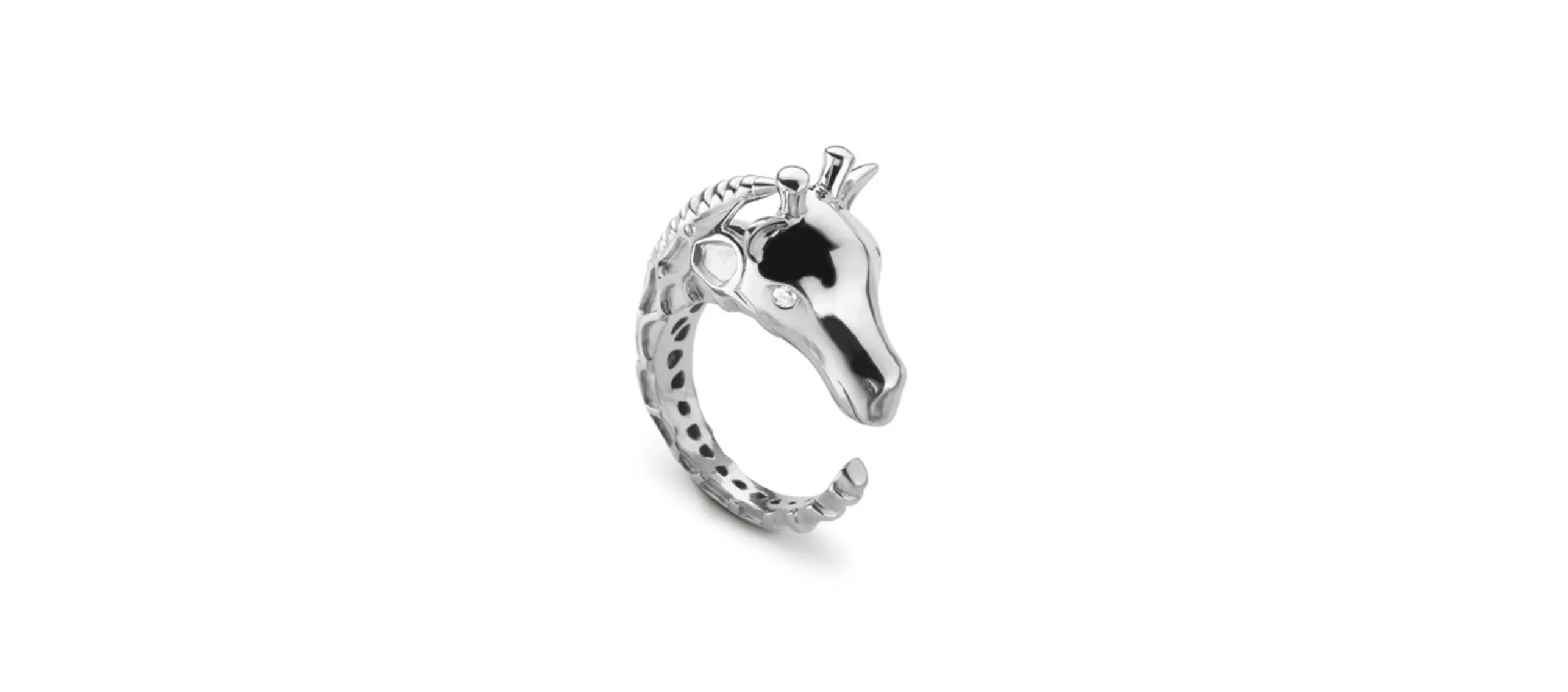 This ring is definitely a conversation starter, and is perfect for the woman who like bolder and more whimsical pieces. We find that many women love giraffes, and gifting her something that reminds her of her grace is a great way to show your love and affection.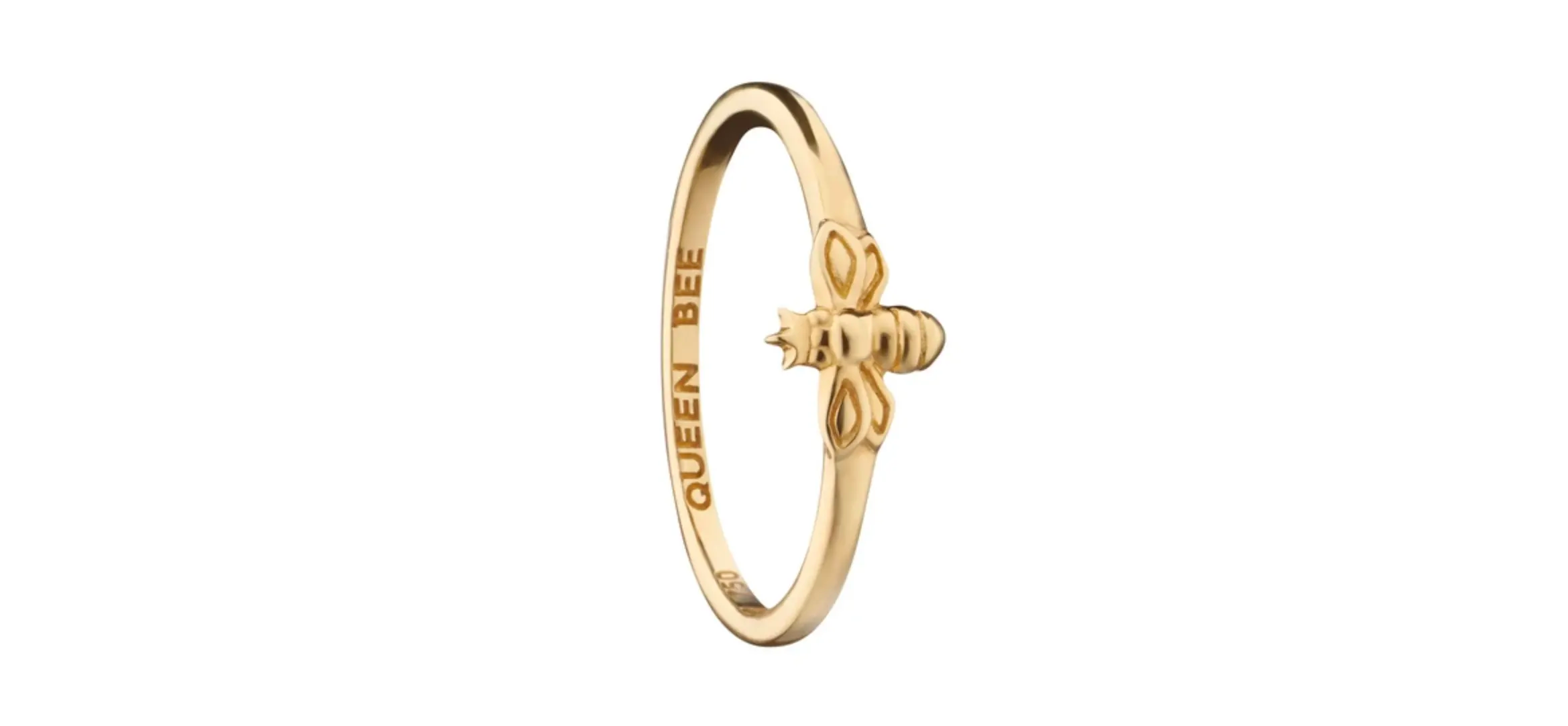 Queen Bee Poesy Stackable Ring
Show your love by reminding her she is the Queen Bee with this very popular stackable ring. It's a favorite in our collection, and is both a delicate and fun piece to wear.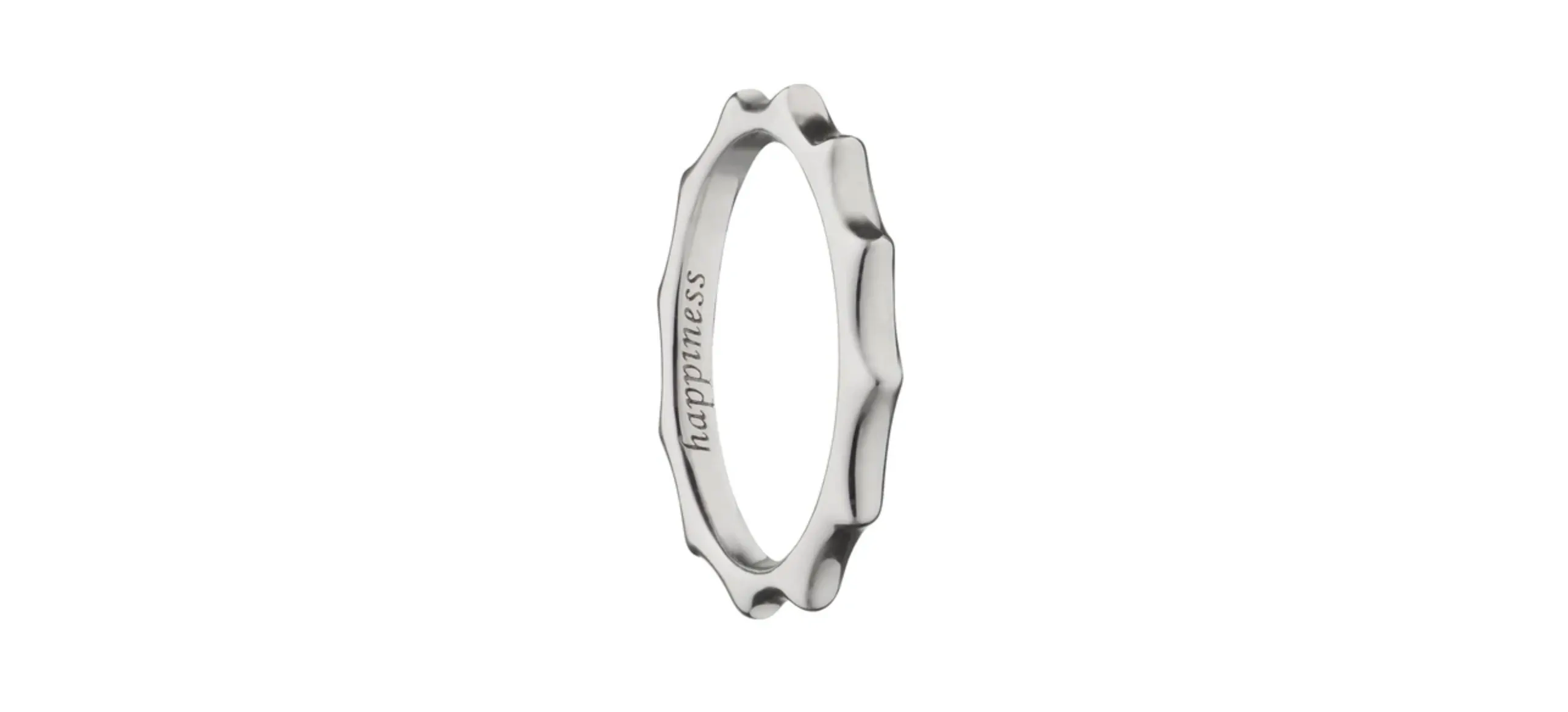 'Happiness' Sun Poesy Stackable Ring
Bring her a little bit of love and happiness with this 'Happiness' Sun inspired poesy ring - it will not only make her happy, but remind her of how happy she makes you!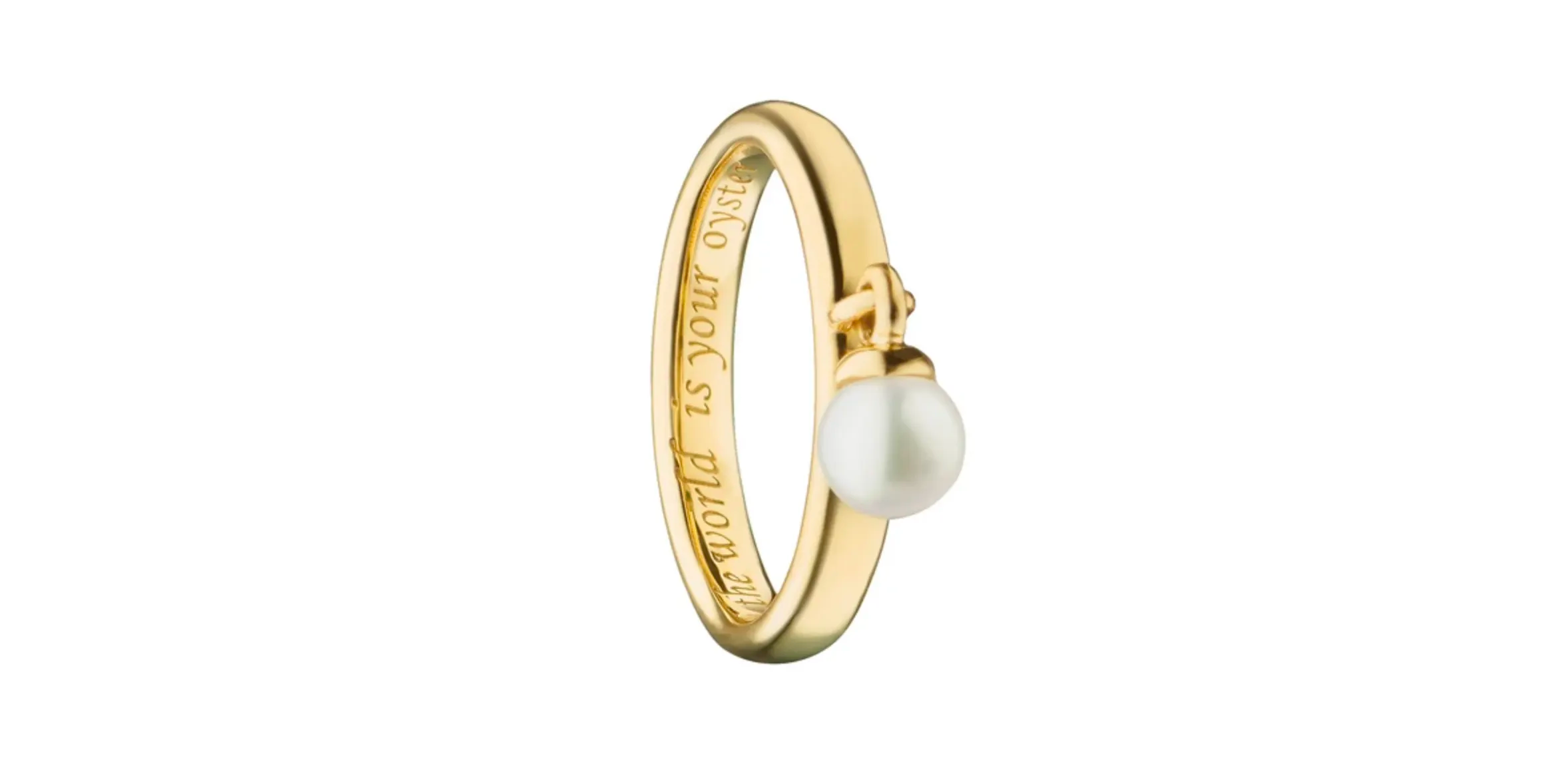 This pearl stackable ring is engraved with a lovely, inspiring message: The world is your oyster. It's an ideal sentiment to give someone you love to wear and be reminded of each day.