Is there anything more ladylike and classic than a pearl necklace? In chatting with women in and out of our office about pearl necklaces, they had one of two opinions: A pearl necklace is a classic staple in their jewelry wardrobe, or they feel pearls are a little intimidating and 'dressy' for their casual style. One of our favorite new pieces in our collection is our Design Your Own Pearl Charm Chain, and in styling it various different ways, we've come to the conclusion that a pearl necklace can truly be worn to suit anyones personal style. It's a forever classic piece that you can either dress down, or dress up. Here are 3 ways to style it...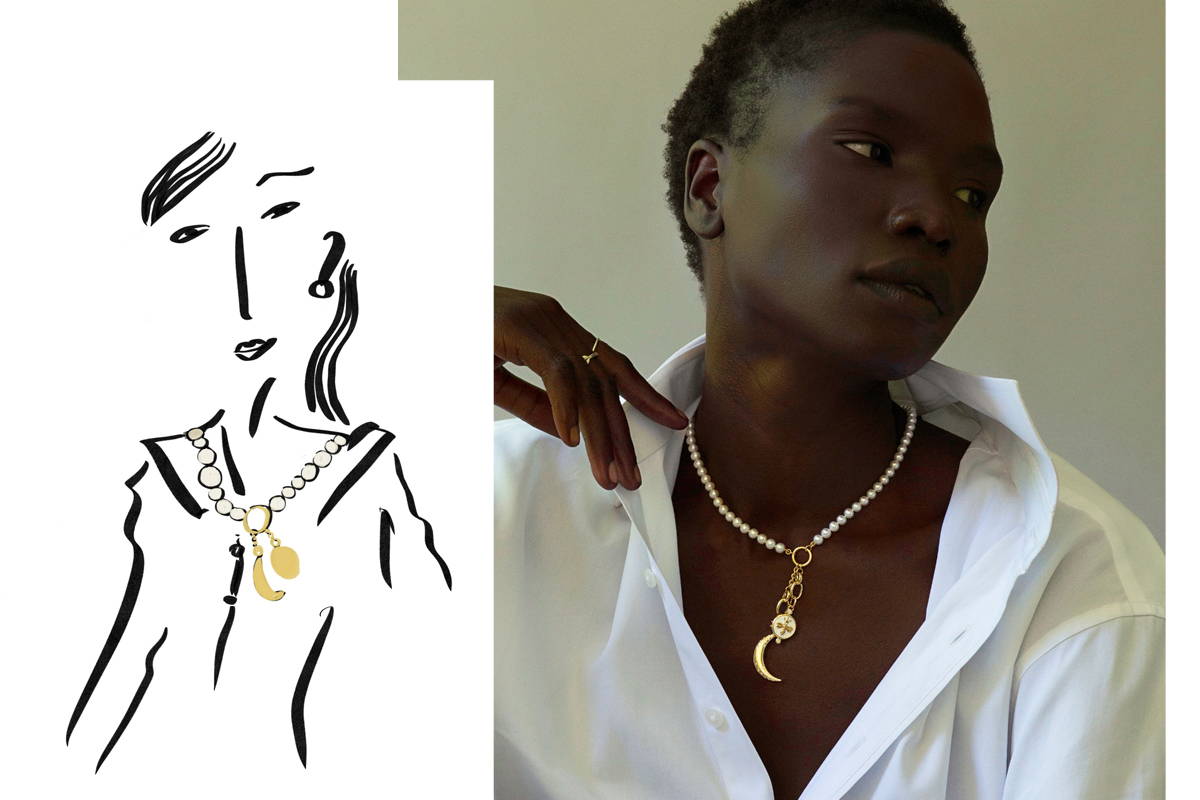 Style your pearl necklace with a white button down
This is the ever classic way to style your pearl jewelry, but it absolutely never goes out of style. A white button down and pearl necklace go together like salt and pepper. It's chic and eternally stylish (think Jackie O). Our DYO Pearl Charm Chain gives a traditional pearl necklace a bit of an edge, allowing you to personalize it with whatever gold or silver pendants speak to you and embody your personal style.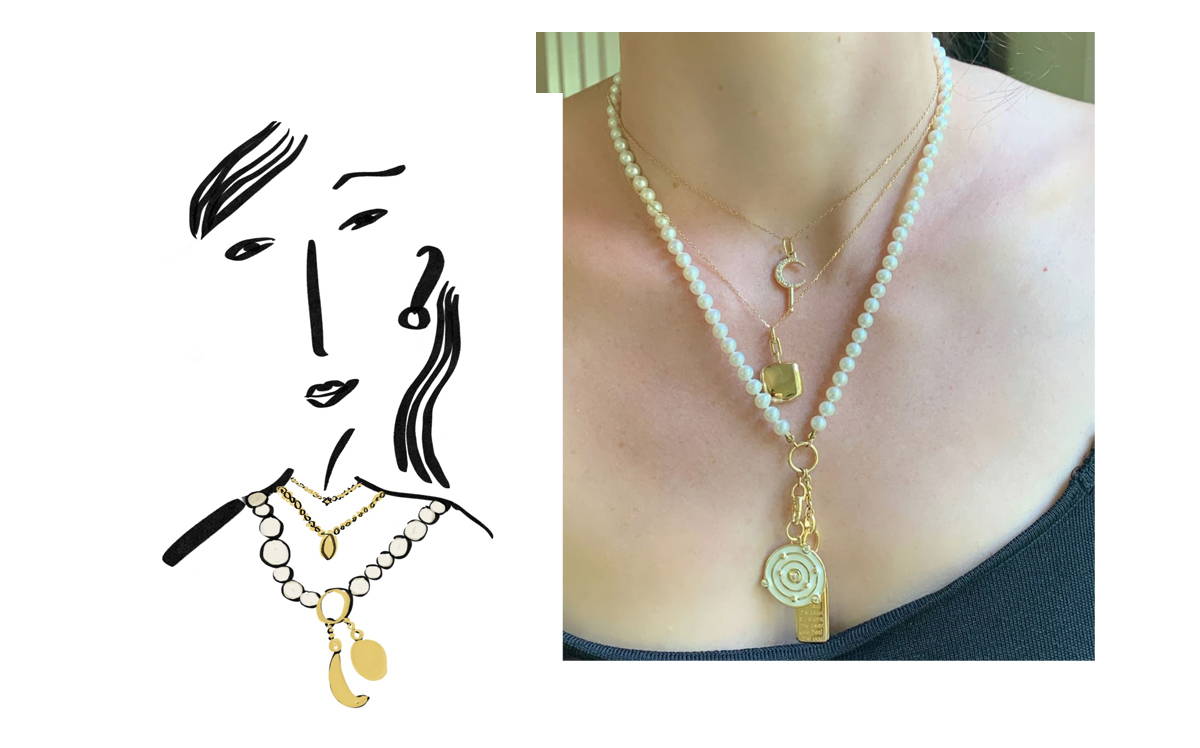 Mix your pearl necklace with other charm necklaces
When we think of pearl necklaces we often think of a single strand of pearls to top off a formal outfit, but there is no reason to limit your look to just a pearl necklace. Mix your pearls with other 18k gold pendant necklaces or sterling silver charm necklaces or lockets to create a fun neck mess. We love a layered look, and pearls add incredible texture to a group of delicate necklaces.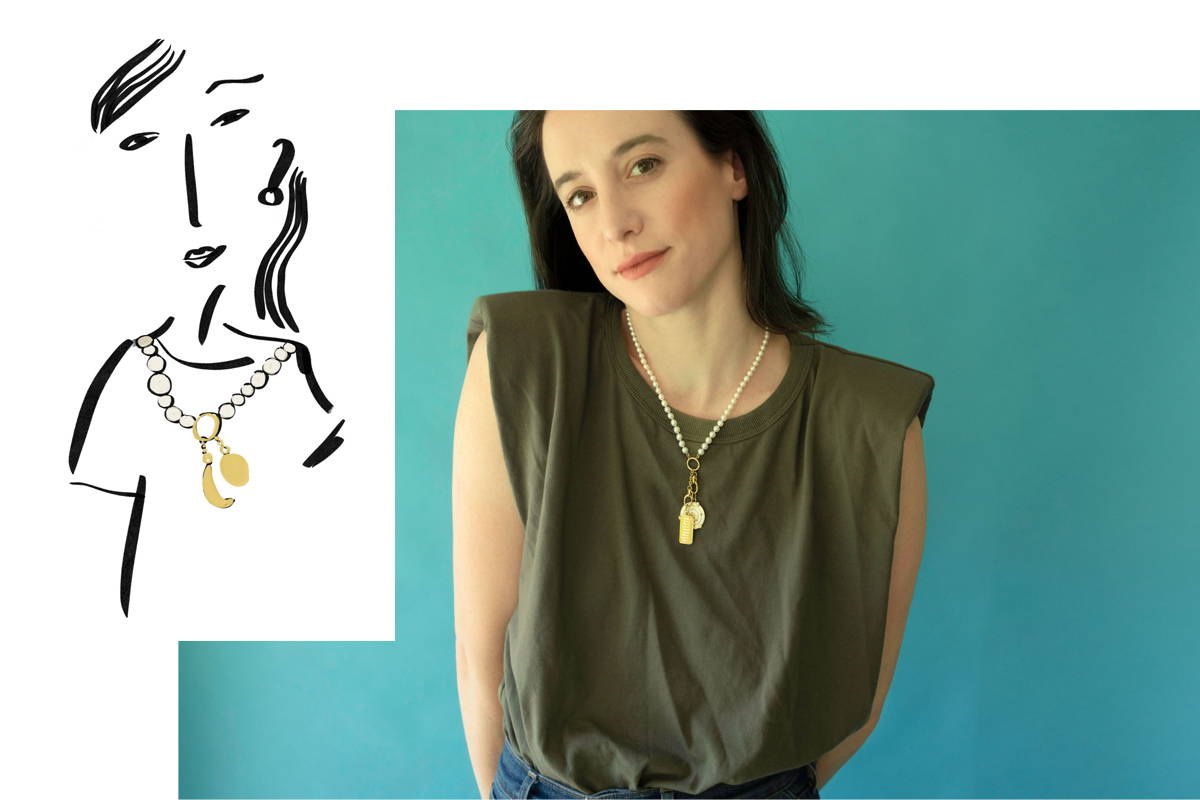 Wear your pearl necklace over a t-shirt
Our favorite way to wear a pearl necklace is with a t-shirt and jeans. It's the perfect juxtaposition. We always think of pearls as being formal, and they immediately dress up a completely casual look, while a t-shirt immediately makes pearls "cooler". The 'ladylike' stigma some women often attach to pearls is perfectly solved this way. If you always felt pearls were a little dressy for you, this is the perfect way to wear them.