Birthstone jewelry has been a longstanding tradition in our culture for as long as we can remember. Often, these pieces are family heirlooms, and are passed down from generation to generation as they become a unique part of each women's story. We also see a lot of women looking to add birthstone jewelry to their personal jewelry wardrobes - which is why we launched our collection of birthstone moon charm necklaces this year. There are so many different ways to purchase and wear birthstone jewelry. Here are 5 of our favorites...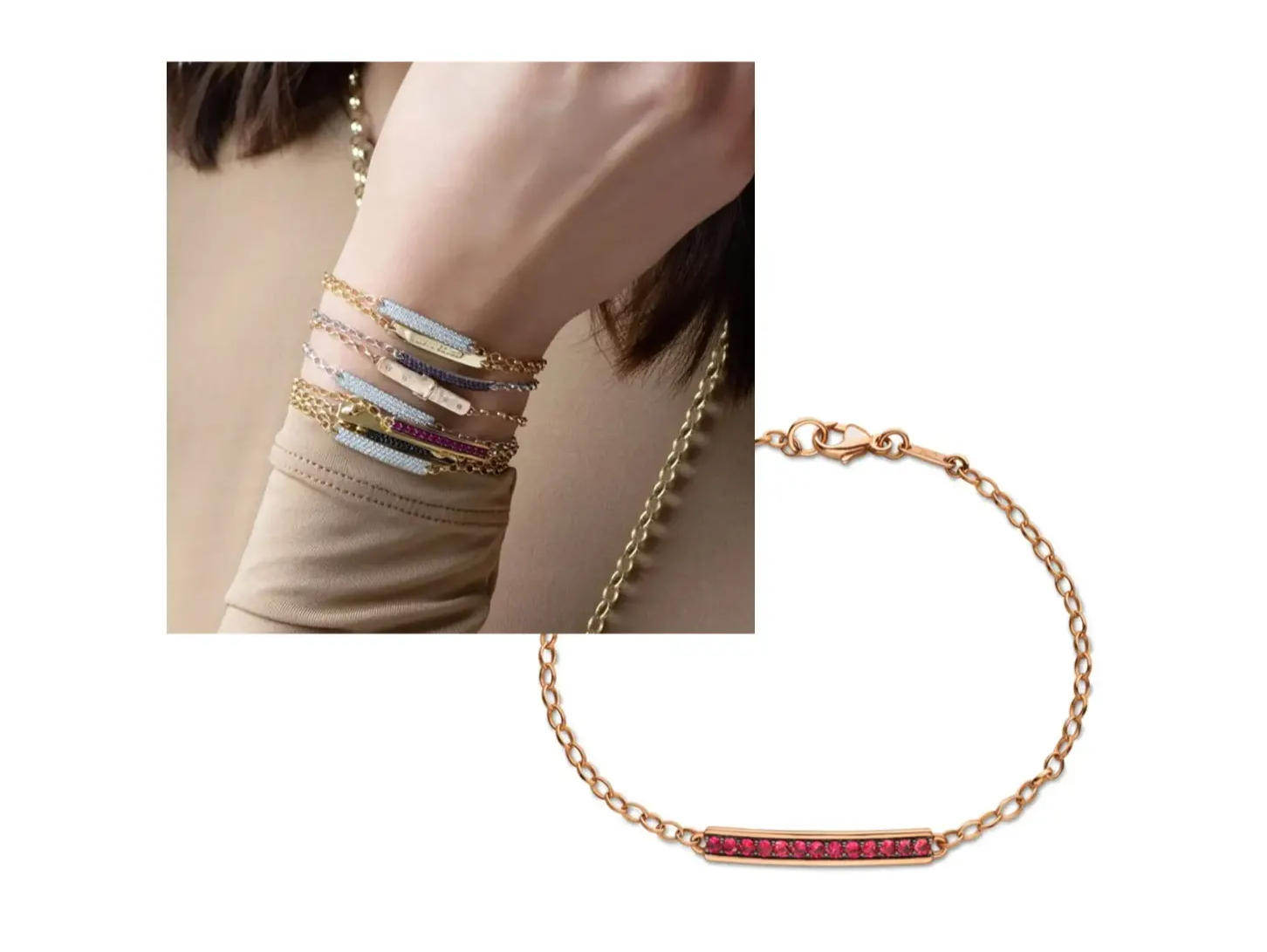 Birthstone bracelets
A delicate or statement bracelet adorned with your birthstone is a beautiful way to wear birthstone jewelry. This ruby poesy bracelet is the perfect piece if you were born in July, but can also be meaningful to pass down to a daughter or granddaughter as part of your family story. We love the way birthstone bracelets look layered with other pieces in your bracelet collection.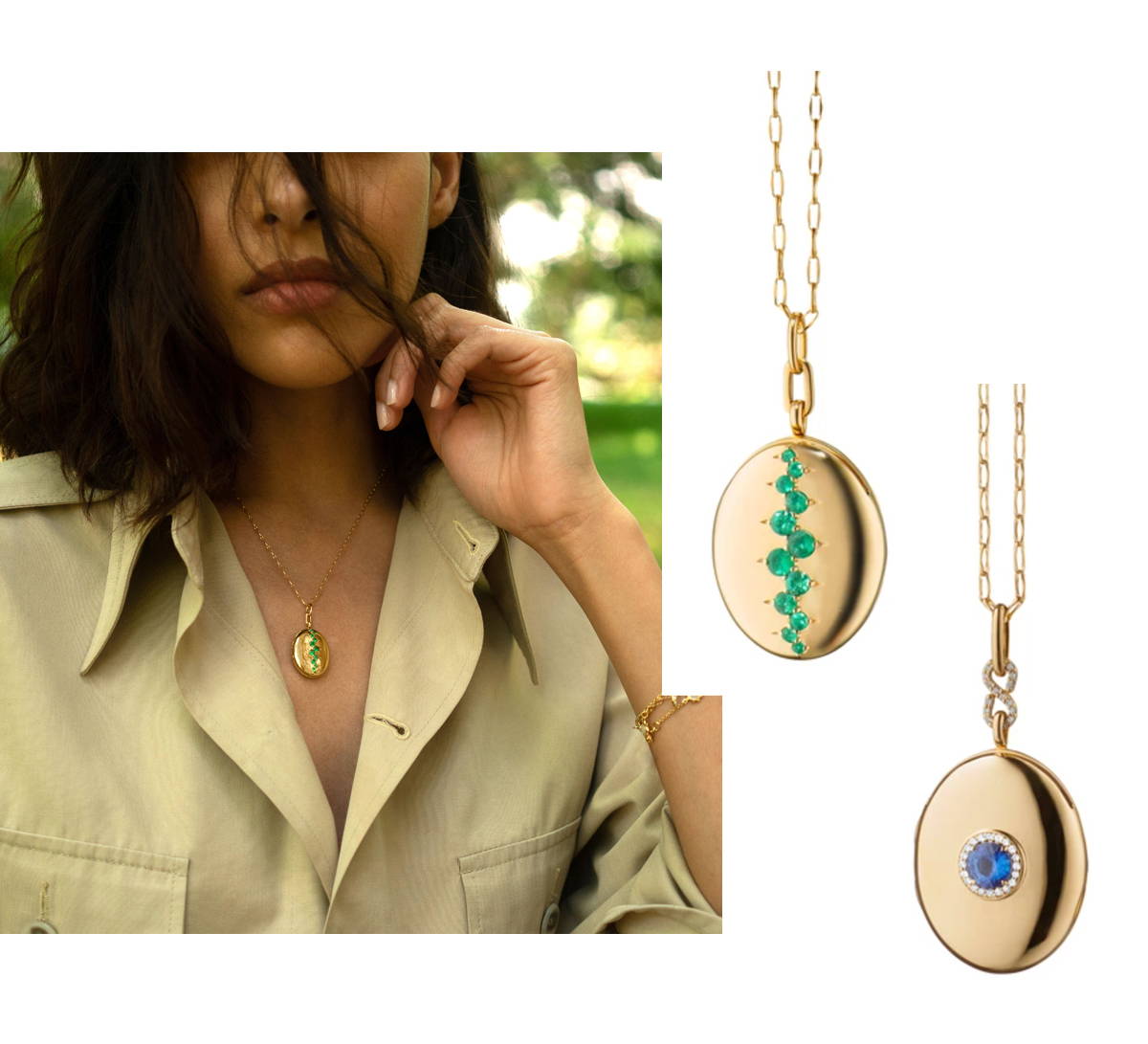 The birthstone Locket
What better way to tell your story than with a locket necklace? We feel that locket necklaces are the ultimate jewelry essential, and we can't think of a more special way to adorn them than with a birthstone. The two lockets pictured are adorned with emeralds and sapphires, and are both show stopping ways to wear your birthstone or one which means something to you (Monica loves to wear her children and grandchildren's birthstones as well!).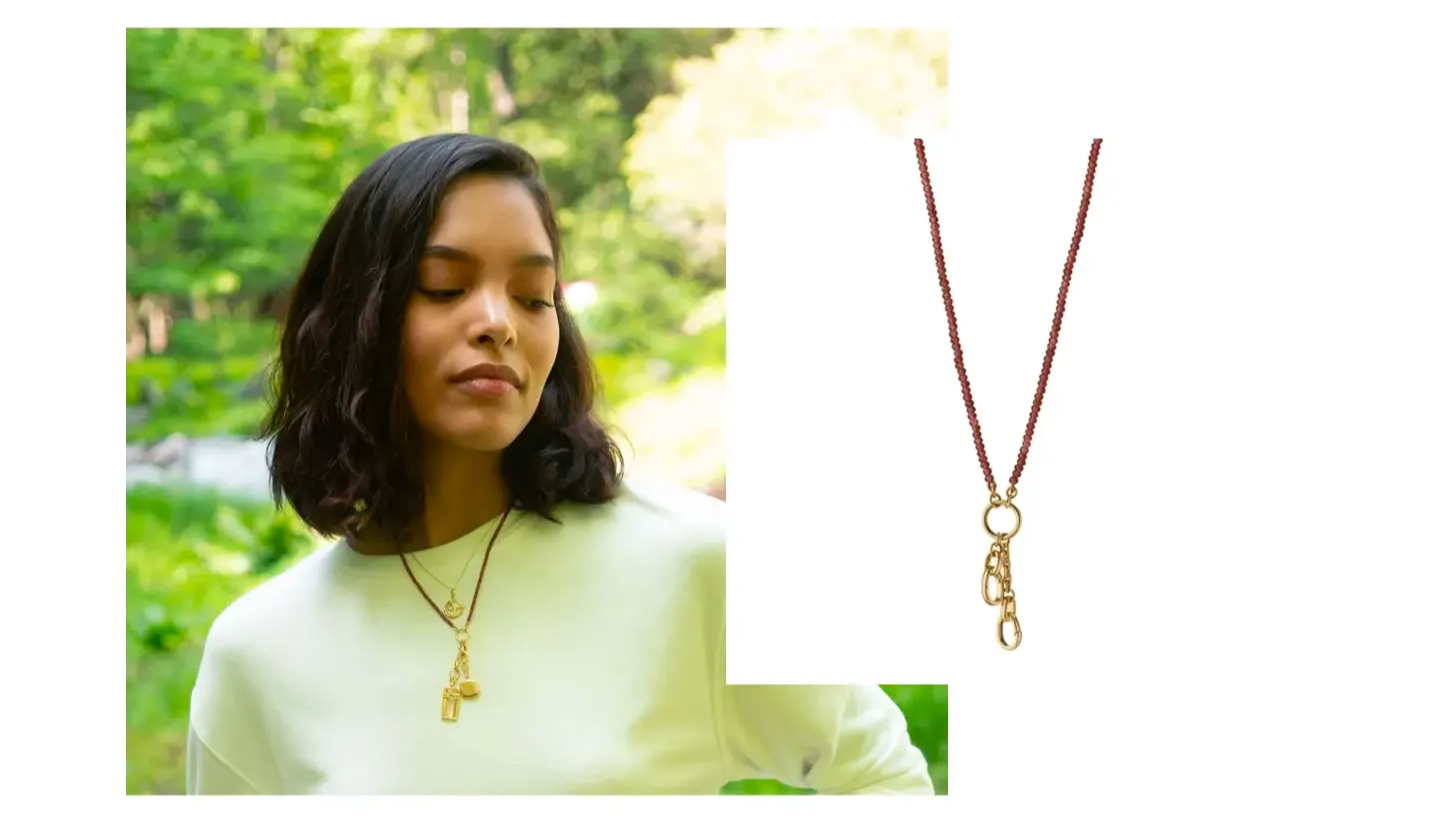 The Birthstone Chain
We love our new garnet charm chains, and they are especially personal if a garnet is your personal birthstone. It's a creative way to incorporate your birthstone into your personal story, and can also be done with our Pearl Charm Chain if your birthstone is the pearl. Look for chains made from or incorporating your birthstone to add a unique richness to your jewelry collection.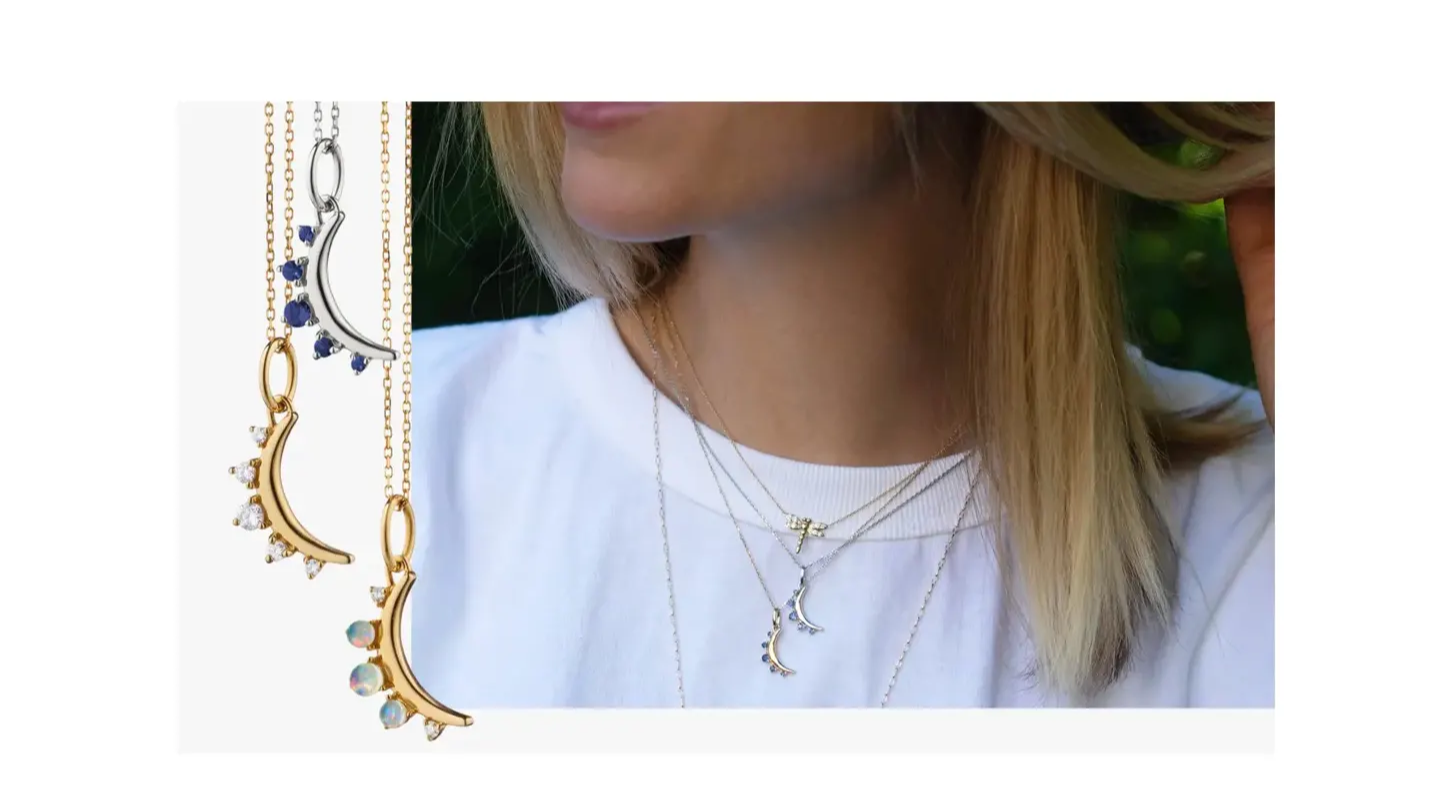 The Birthstone Charm Necklace
The birthstone charm is definitely one of the more popular ways to wear your birthstone. Our birthstone moon charms were inspired by the idea that we are all born under the same moon, and mix in beautifully with any charm collection or neck mess. Seek out unique charms that incorporate your birthstone to add personality to your collection of charms, whether it be for your charm necklaces or charm bracelets. This is a great way to wear birthstone jewelry and incorporate it into your jewelry wardrobe.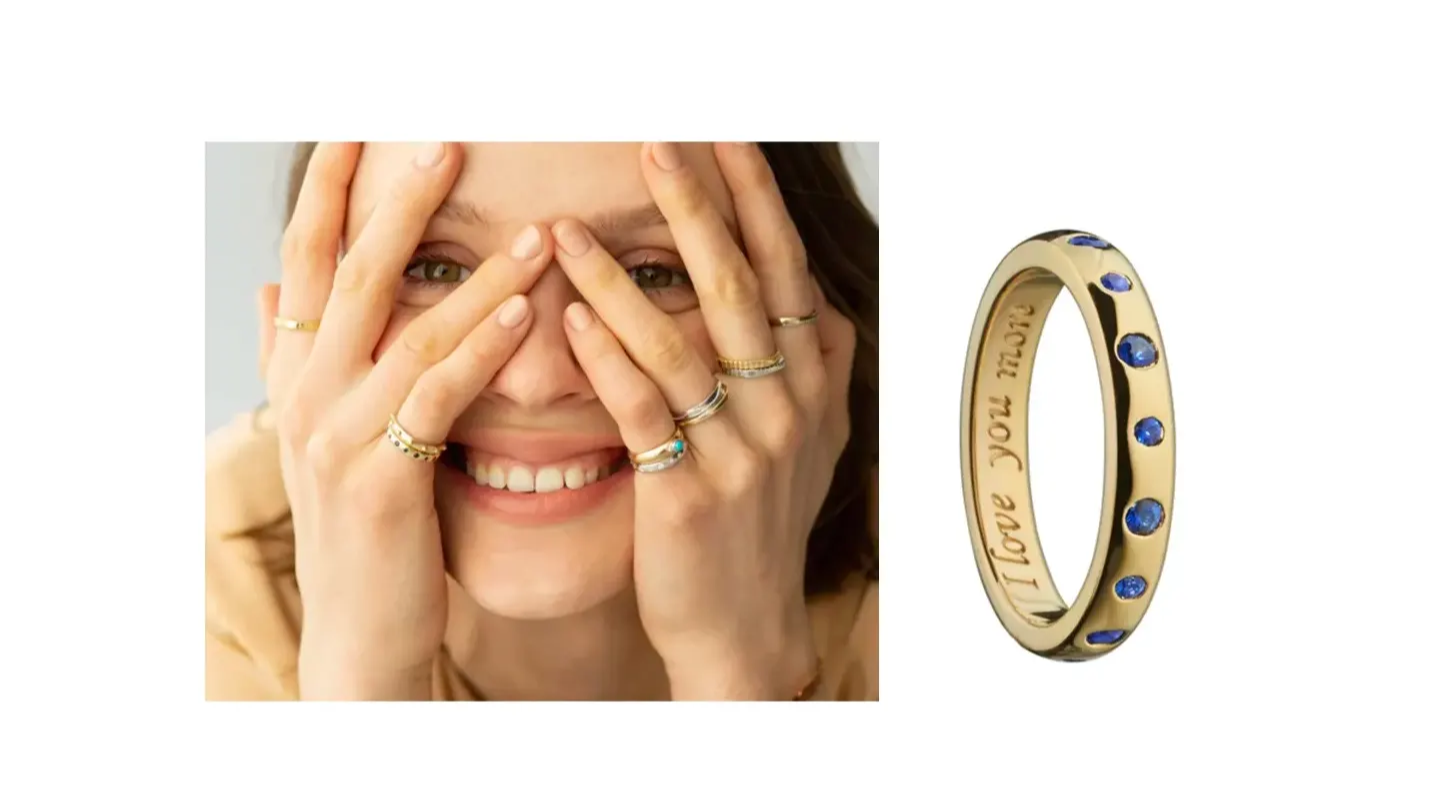 The Birthstone Ring
Like a necklace, a birthstone ring is often a very common piece in a woman's jewelry collection, especially if it's been passed down from generation to generation. We love wearing our birthstones on stackable rings and mixing them with other rings in our collection. These can easily become pieces we truly value and often never take off.