Nothing tells your personal story like a custom charm necklace you can design yourself. With a variety of charms in our collection, we're proud to be able to say we can offer women so many incredible ways to tell their stories and create a charm necklace or bracelet that is meaningful to them, and best represents who they are. We recently created a section of our site where you can browse some of our personal favorite DYO combos, should you need a little assistance creating the perfect dual charm necklace. Below are some of our favorites...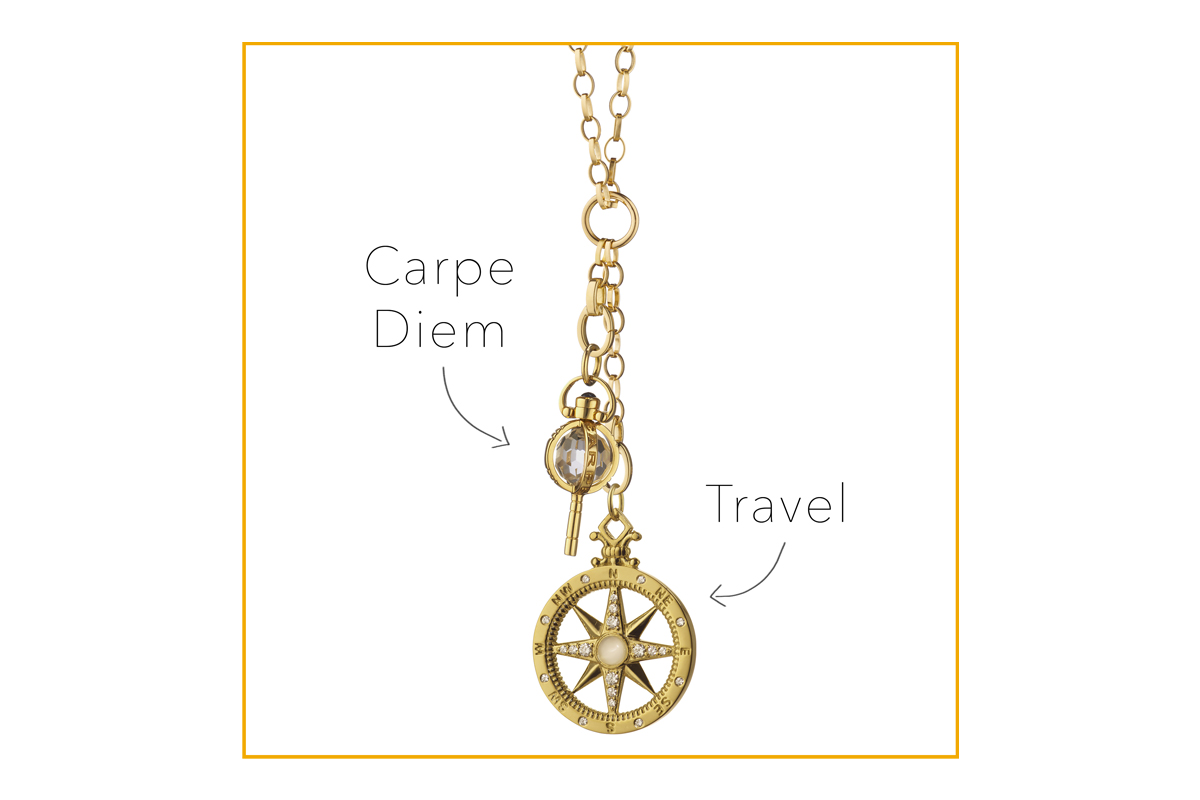 This is the ultimate combination to make you feel like an empowered woman. Our Dorothy medallion (which reads 'You had the power all along my dear') combined with our Queen Bee charm is the perfect gift for any woman in your life - or for yourself! There are so many ways in which we as woman strive to feel like our most powerful selves each day, and when we wear this charm necklace we often find ourselves looking to these two charms as a daily reminder that the power to do anything - give a presentation at work, create something, make dinner for our children when we're exhausted...the list goes on - is always within us.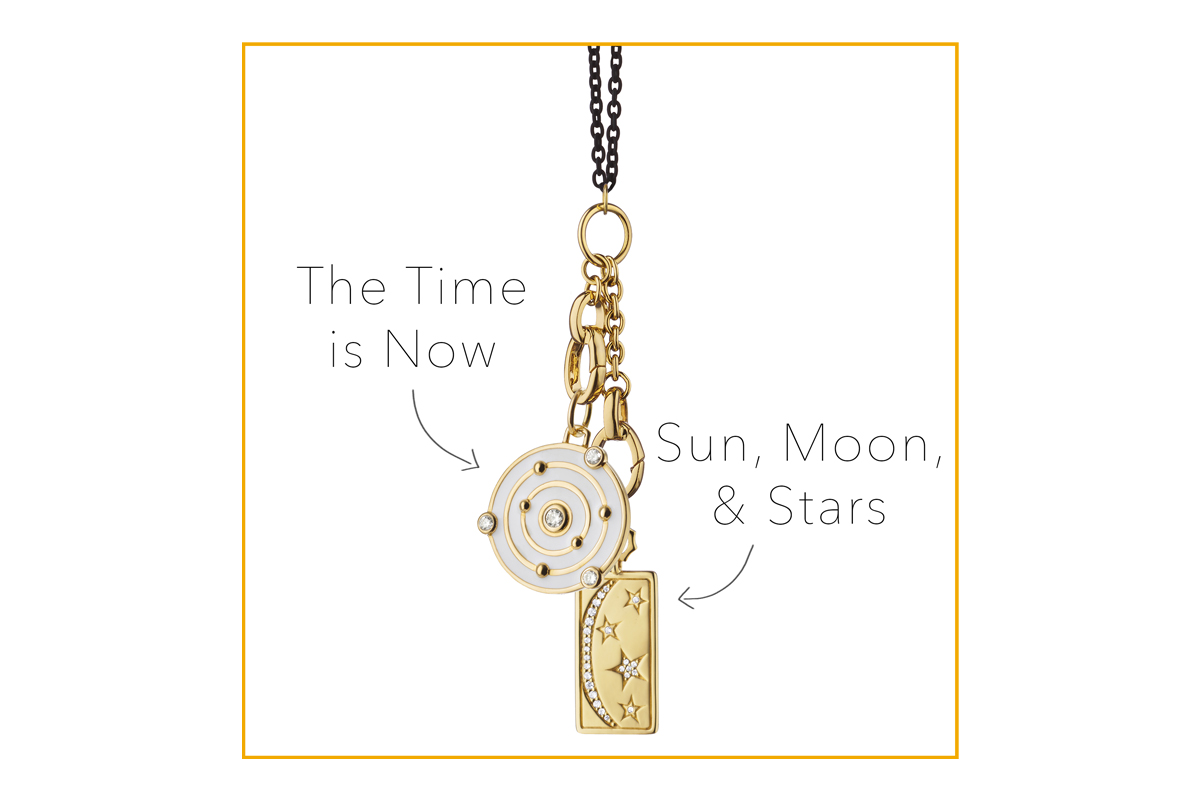 This gold charm necklace is a winning combination: a reminder that you should always reach for the stars - and that the time to do it is now. Here, we've paired our 18k gold and white enamel 'Time is Now' charm with our 18k gold and diamond Sun, Moon and Stars charm. This beautiful message is there to inspire us to always follow our dreams and never to wait for what we really want. Wear or gift this gold charm necklace as a reminder that no matter what is happening in the world, if we look within, the time to follow your dreams is always now.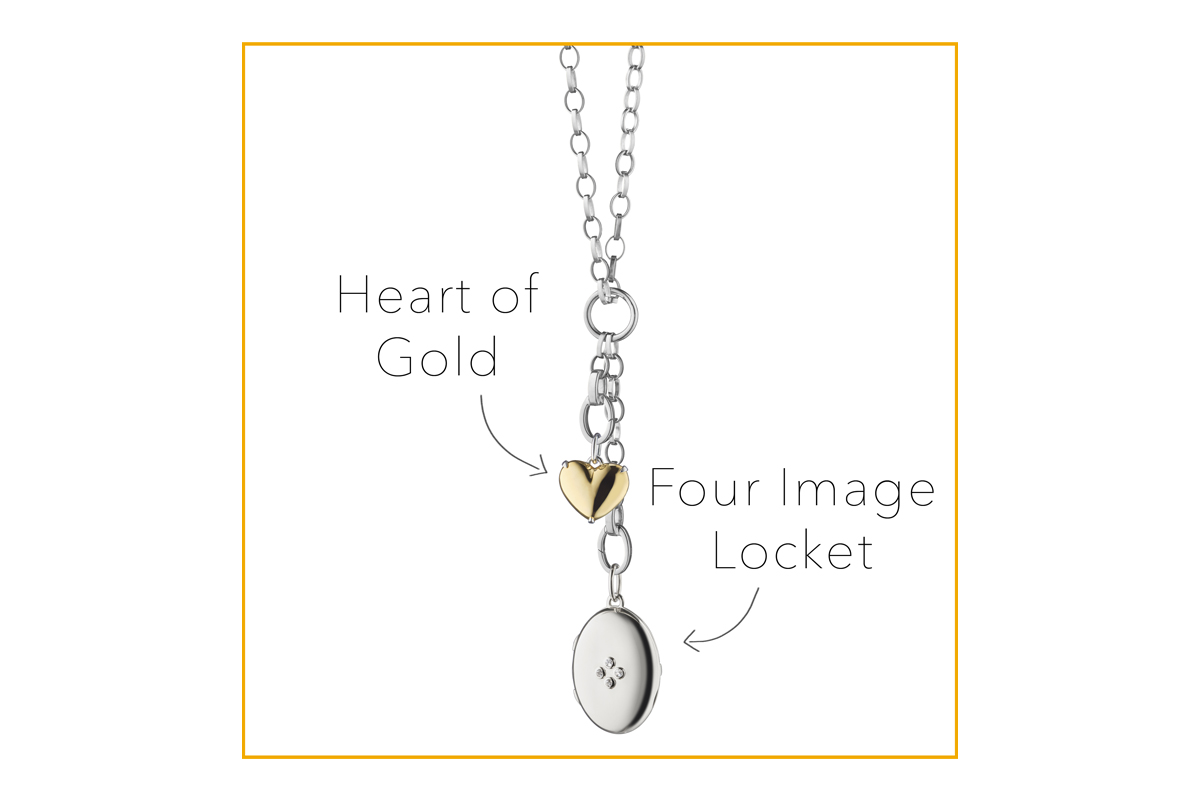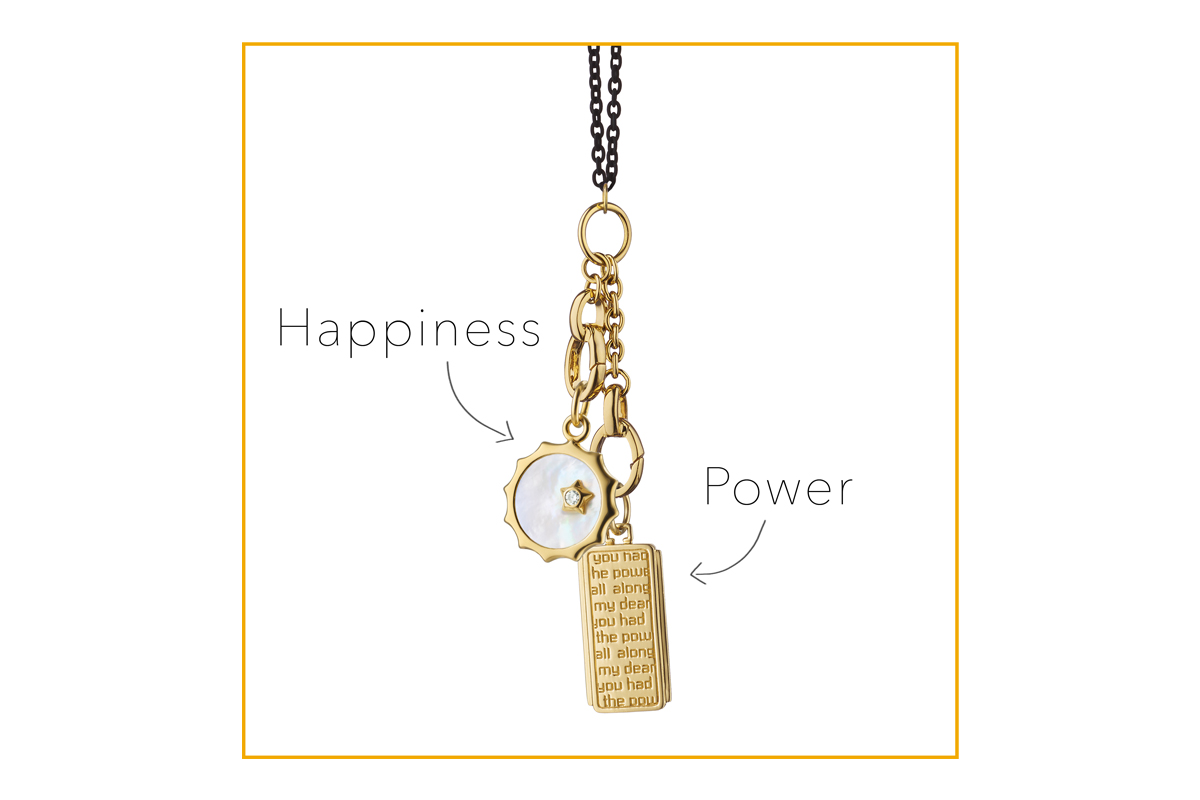 This sterling silver charm necklace is perfect for any celestial lover. Our Sun, Moon and Stars sterling silver and sapphire charm paired with our dream moon necklace in sterling silver is a combination that speaks for itself. It's a standout charm necklace that will resonate with anyone. After all, everything starts with a dream!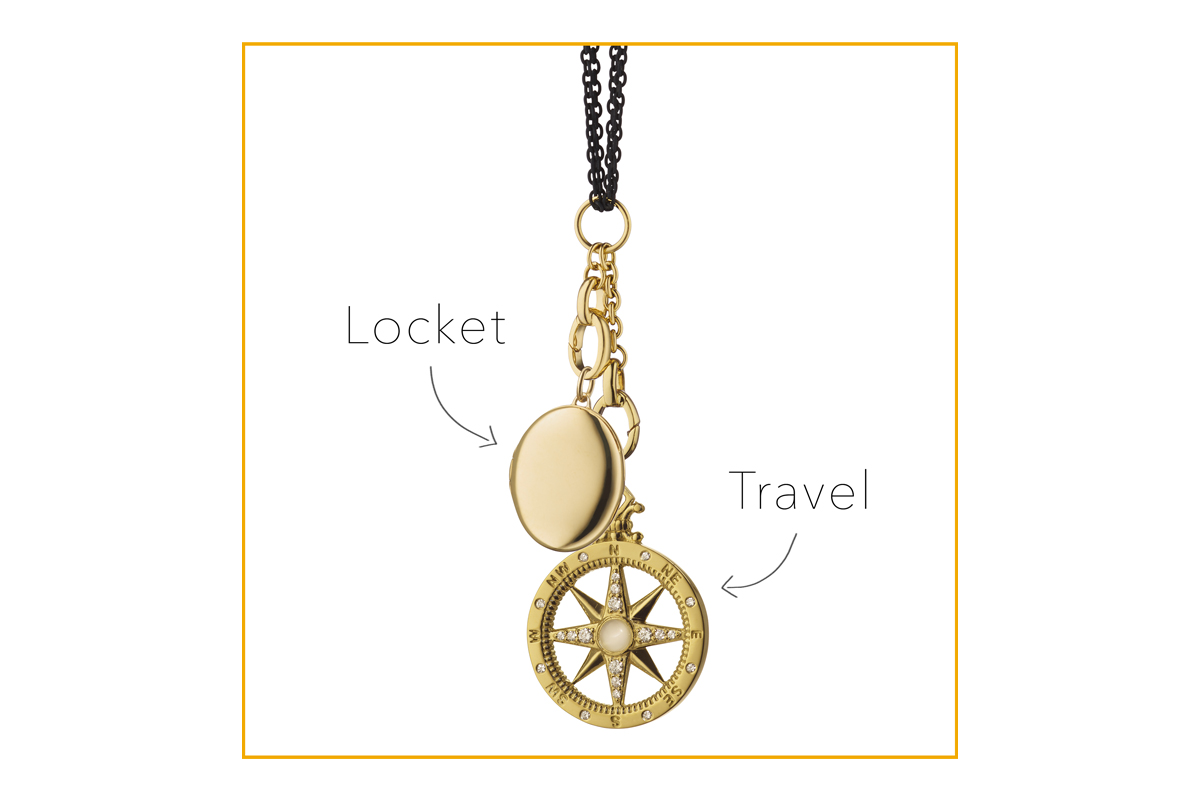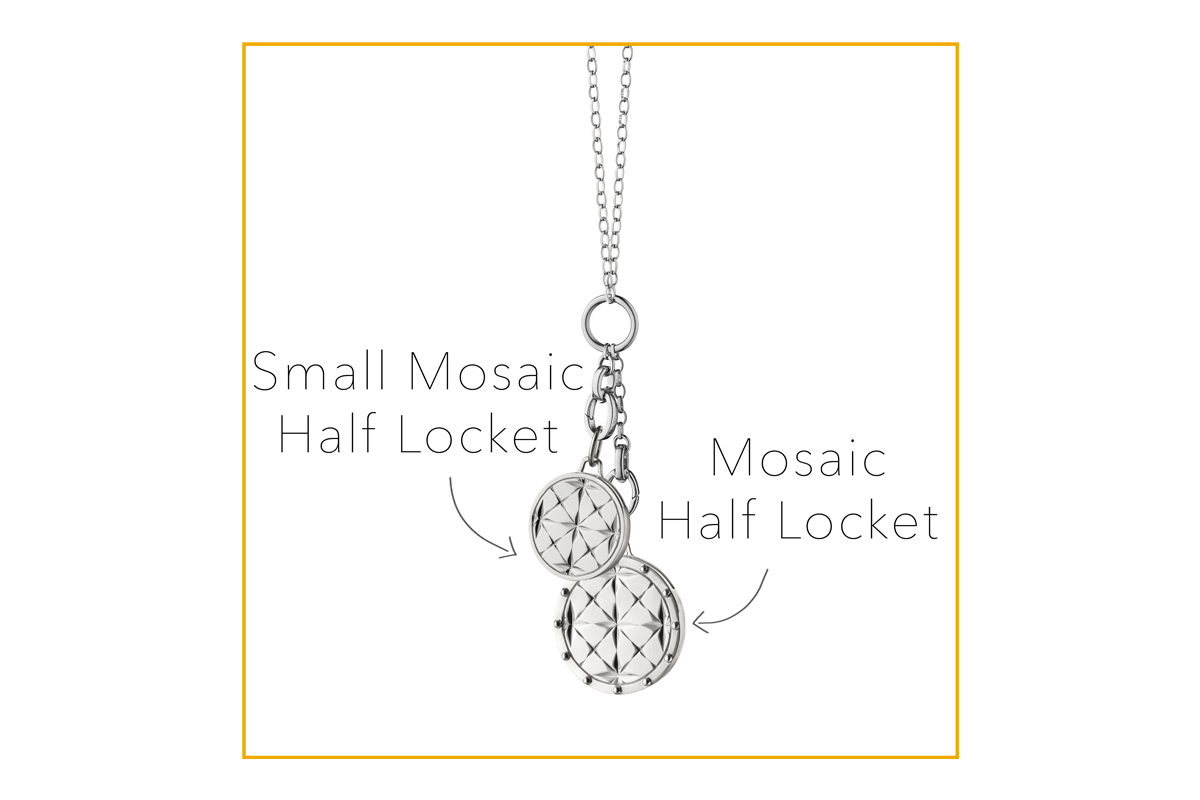 Our mosaic half lockets, which basically double as charms, serve a chic purpose - they showcase your most meaningful photos while also providing a unique look unlike your typical locket. We love them paired together in two different sizes. Showcase two images that tell a story that is special to you - whether it's images of your children, two photos from a special trip, your two dogs...the possibilities are endless, and this custom charm necklace is certainly a conversation starter.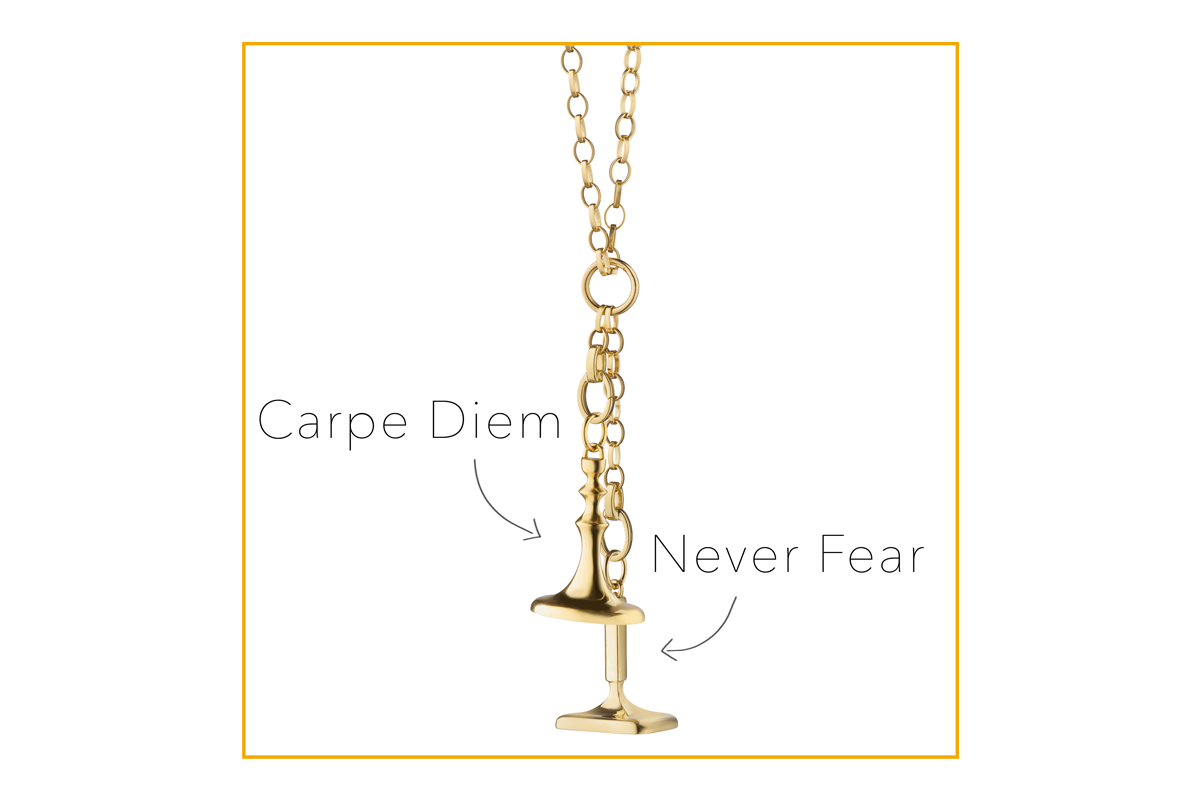 Pair these two Fob charms together for a bit of vintage appeal, and for a meaningful message. Our Carpe Diem and Never Fear fob charms in 18K gold make a winning combination, and one that will always remind you to be brave, never fear, and seize each day!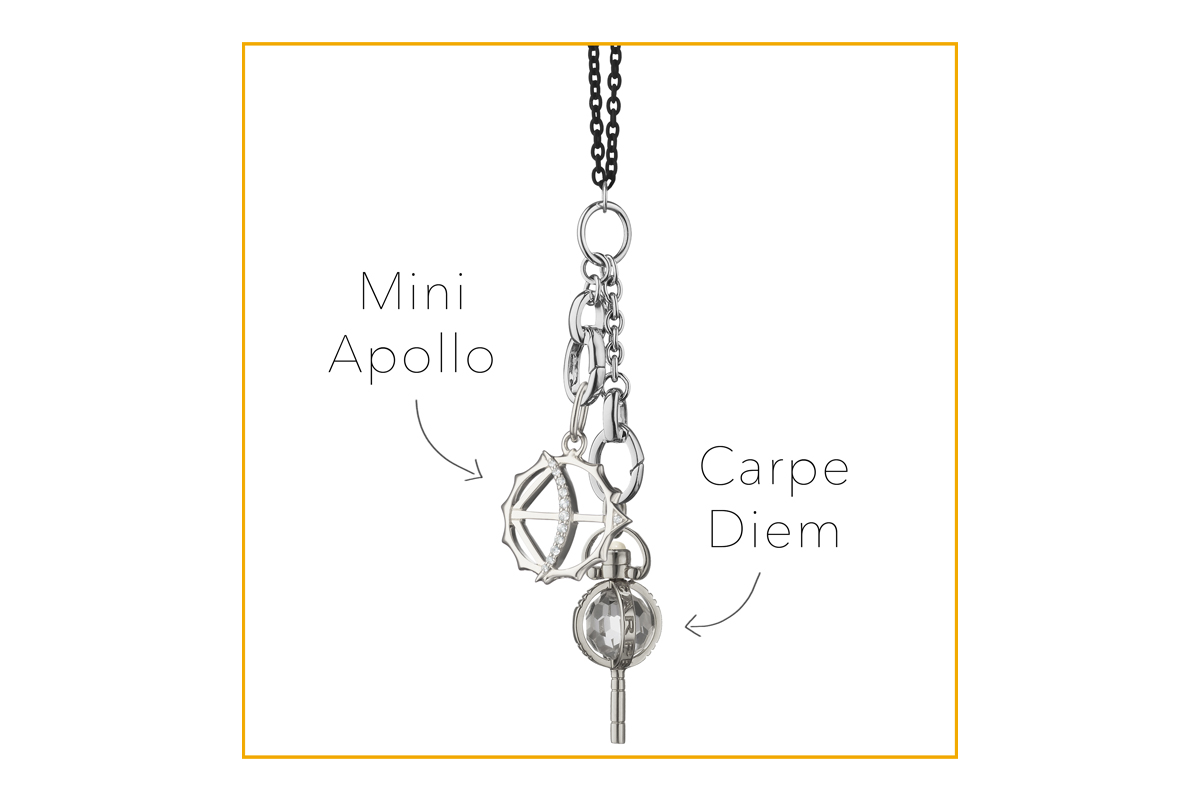 The God of healing, medicine, music and poetry inspired our Apollo charm, which we love combined with our Carpe Diem key charm on a black steel chain. The Apollo charm celebrates our interests and passions, none of which would be worth having if we didn't seize every day and make the most of them! This is the perfect custom charm necklace for any woman looking to be inspired daily to be her best self.