There are so many different options when it comes to purchasing a locket necklace. Often when we think of a locket, our minds immediately go to a the quintessential and classic oval locket, like the ones that may have belonged to our Mothers and Grandmothers. While we absolutely love a chic and classic gold locket necklace (we truly believe they will never go out of style), we also pride ourselves on offering a wide variety of unique styles so that each and every woman can find a locket that truly tells her individual story. Here are 10 of our favorites from our collection of gold locket necklaces...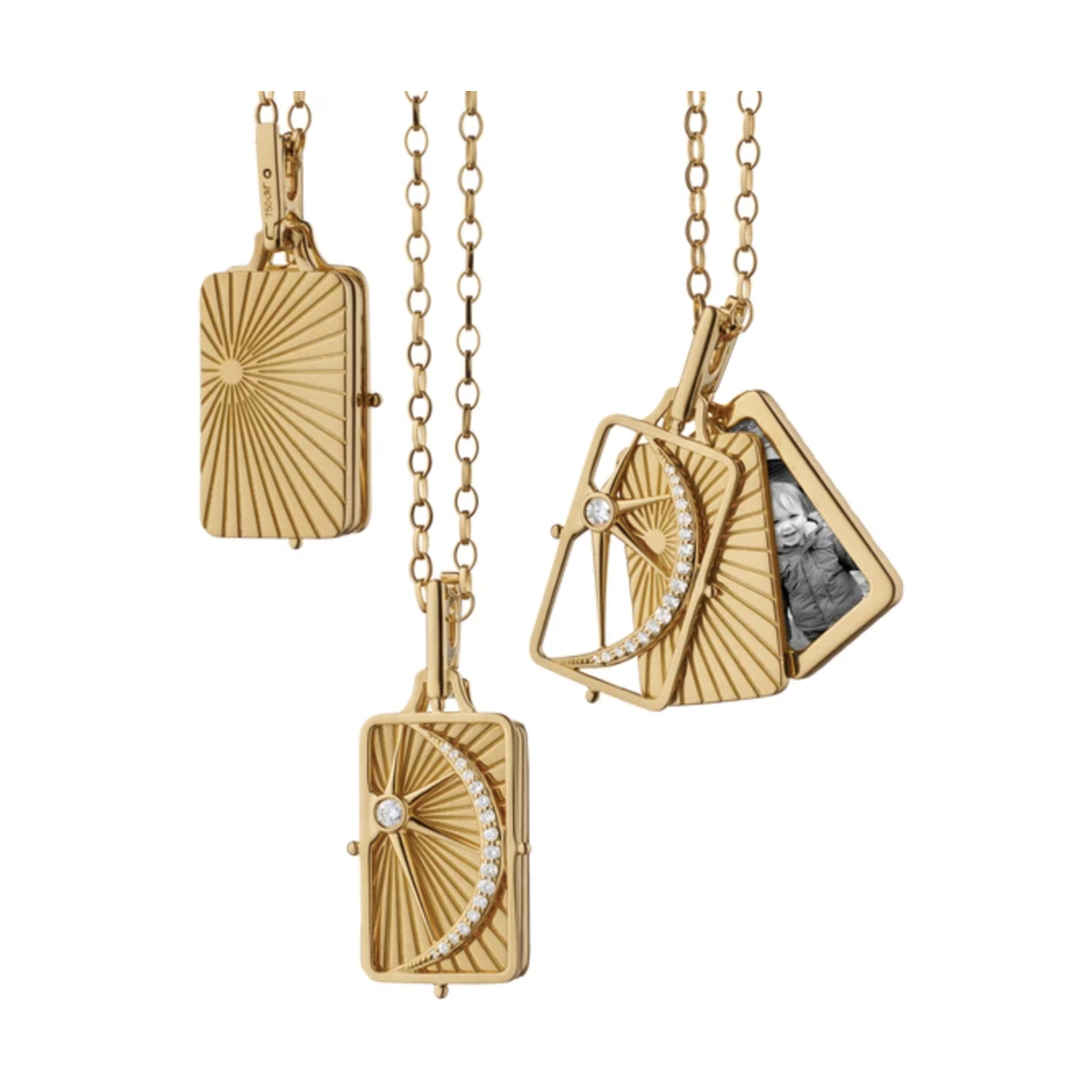 Sun, Moon and Stars Gate Locket
Our Gate Locket necklace was one of the first styles Monica designed, inspired by a photograph she took of a young girl behind a gate. We've since evolved the collection to include many stand out styles, but this is a particularly special one. The diamond sun and moon make this dreamy locket necklace a true show stopper.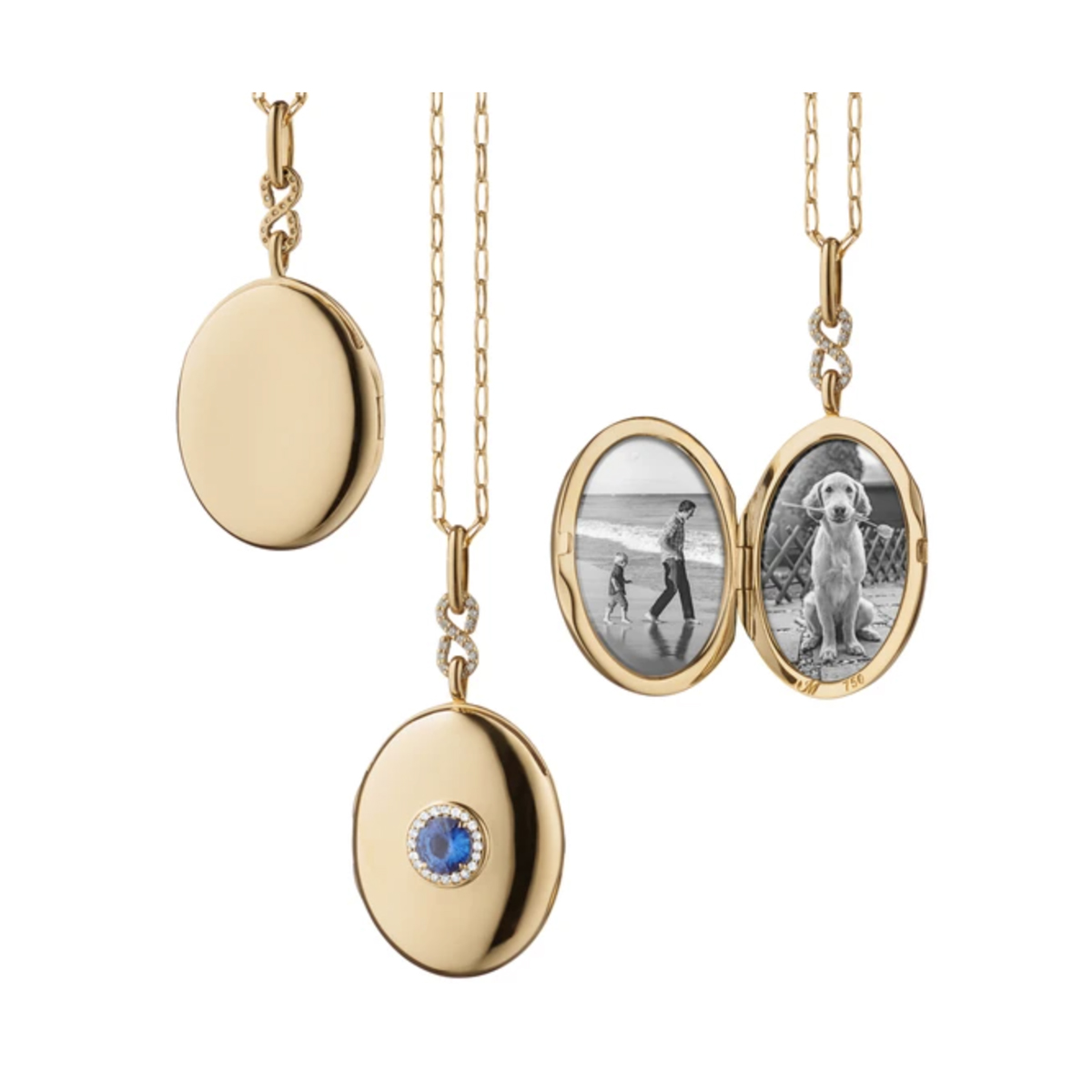 The blue sapphire adds major wow factor and a huge upgrade to this classic and beautiful gold locket necklace. This is a true investment piece that can be passed down from generation to generation.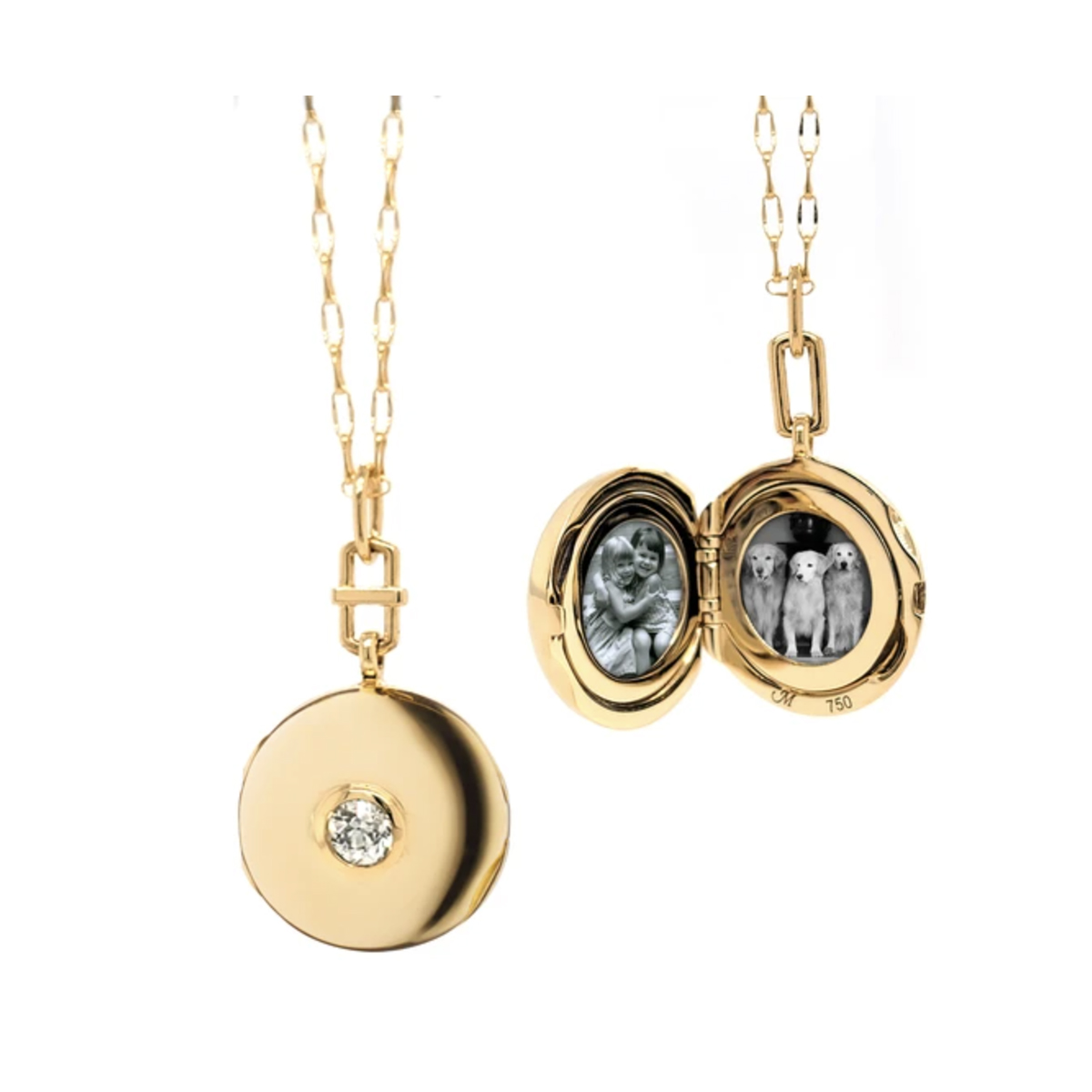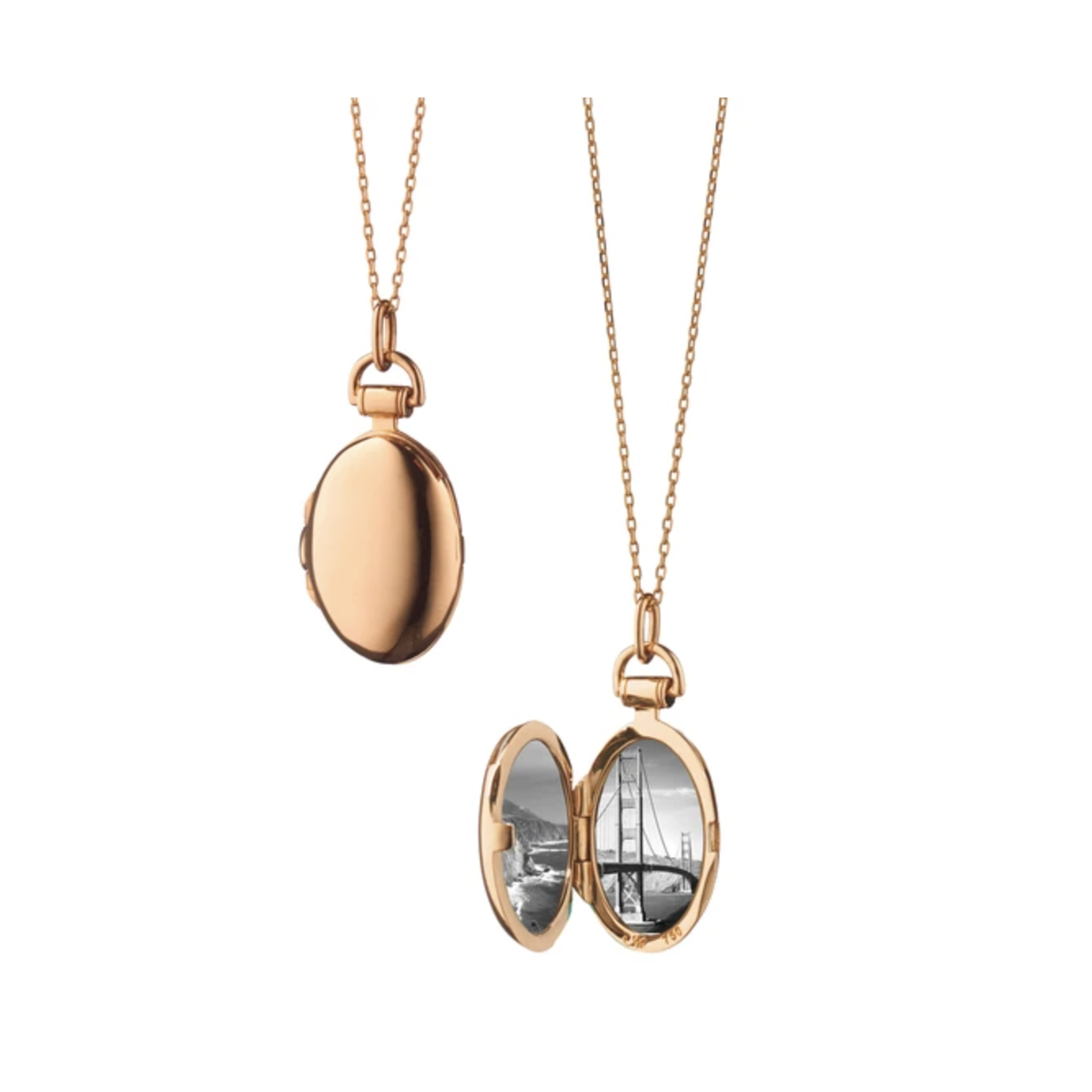 Our petite locket necklace is one of our most popular styles, no doubt due to the fact that it's both classic and very delicate for your typical locket necklace. It's modern and wearable, and looks good on just about anyone. If you don't want to stray to far from something classic but still want something that's a little bit of a head turner, consider purchasing it in rose gold.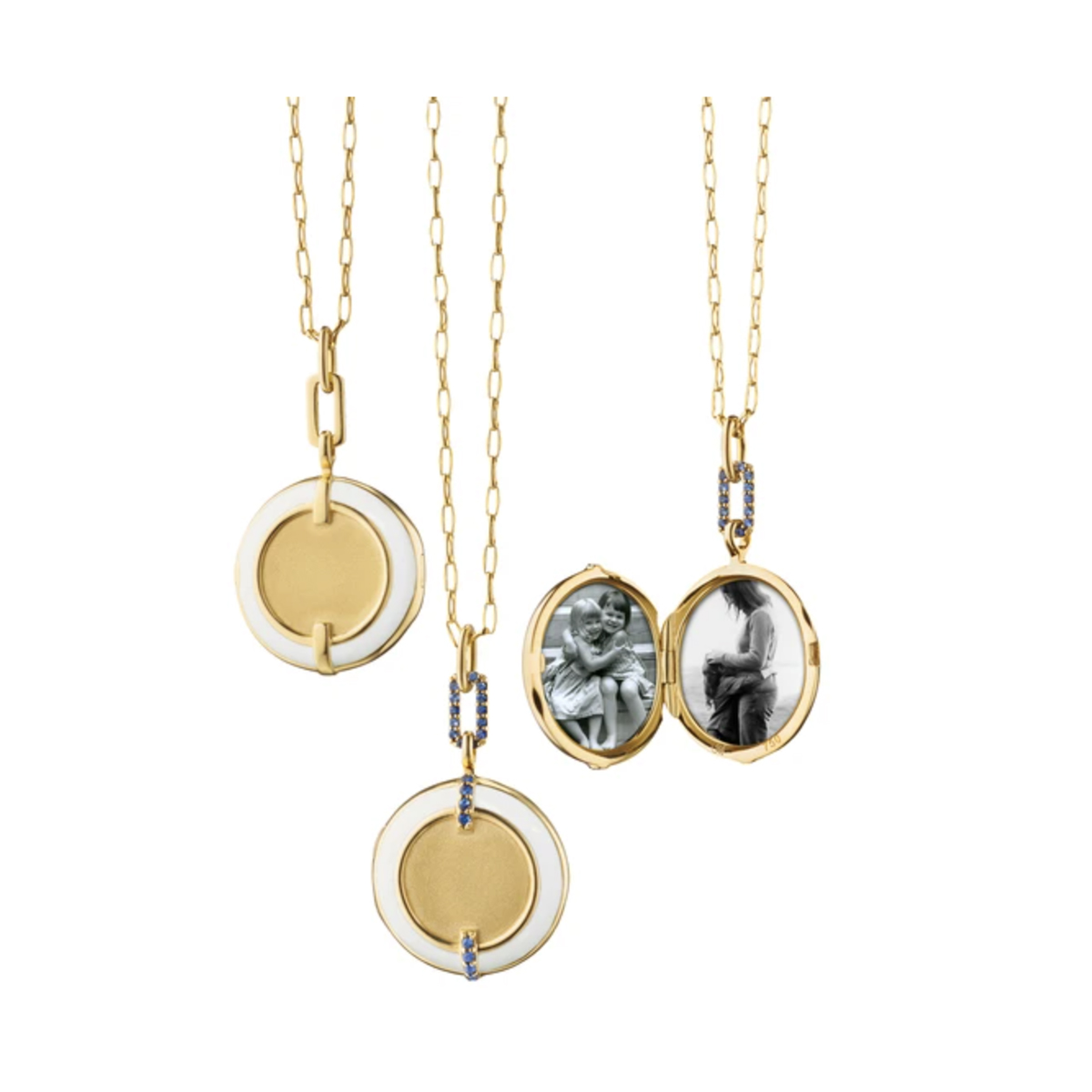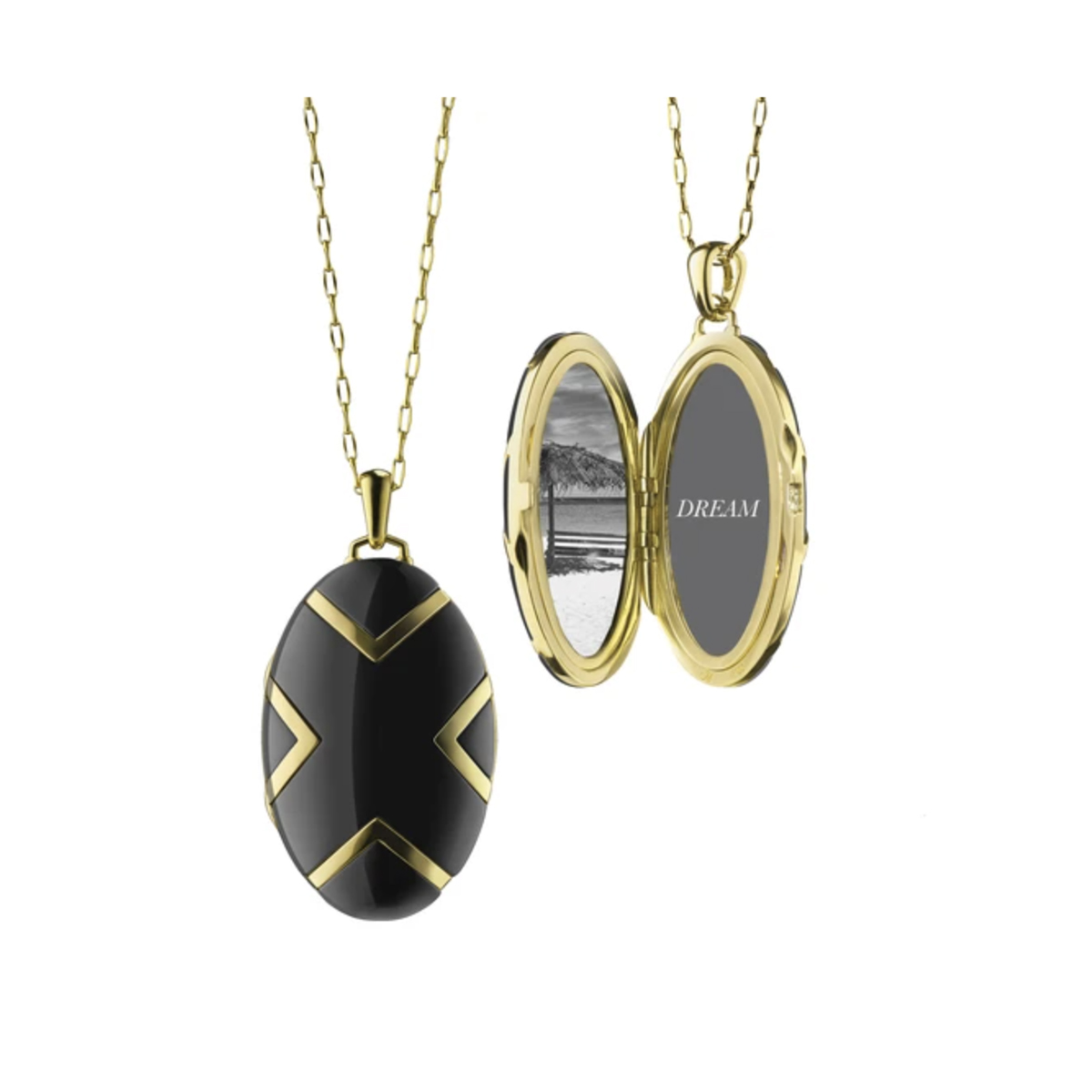 Black Ceramic and Gold Chevron Locket
This black chevron ceramic locket necklace has been in our collection for a while, and never ceases to illicit gasps from our customers. It's the kind of piece that people assume was inherited or purchased as a one-of-a-kind vintage pieces, and is definitely a major conversation starter. Dress up a simple white blouse or t-shirt with this statement making locket necklace.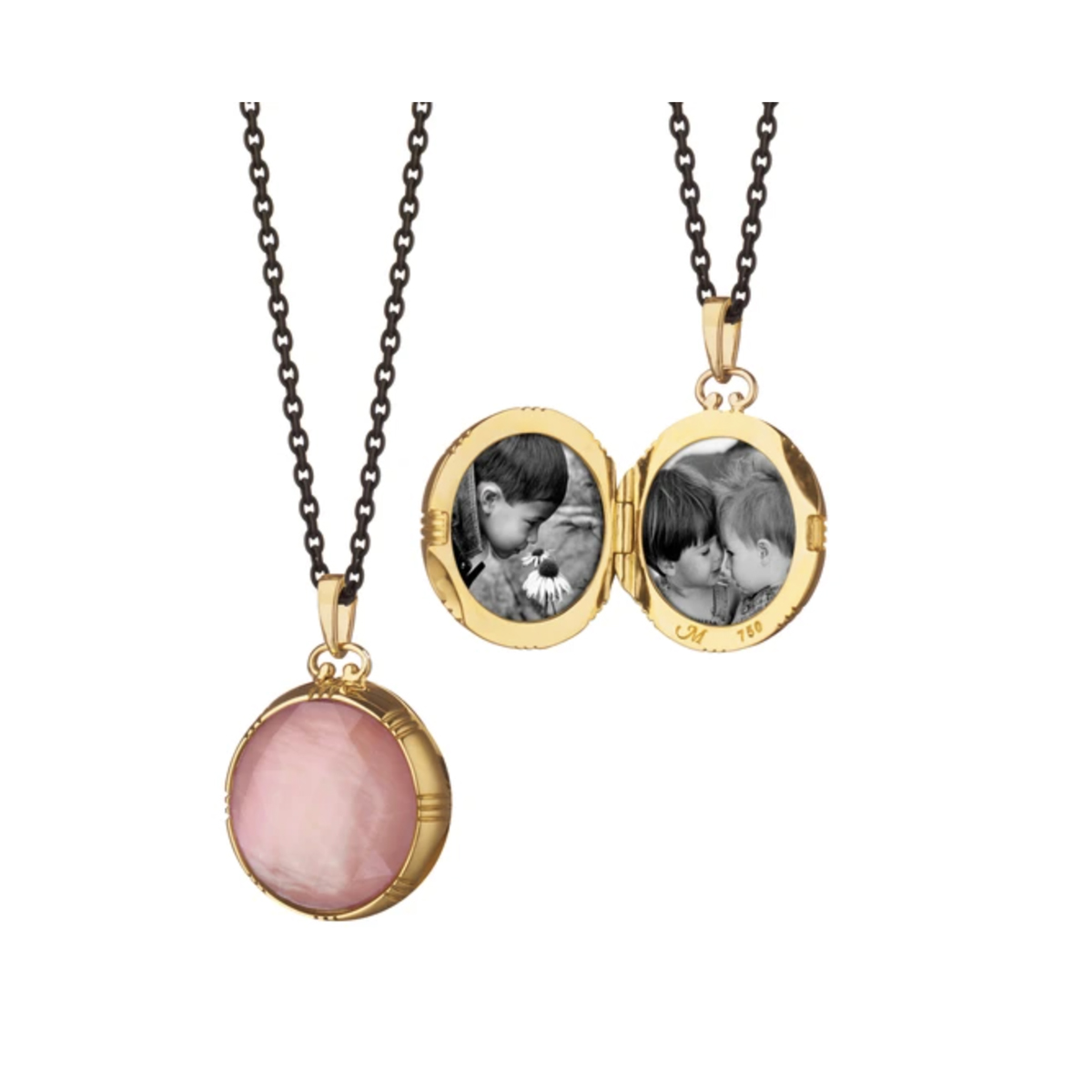 Petite Mother of Pearl Gold Locket Necklace
This beautiful and unique mother of pearl locket necklace can also be customized with an initial. We love the way the pink looks combined with our black steel chain, bringing a bit of edge to a feminine piece.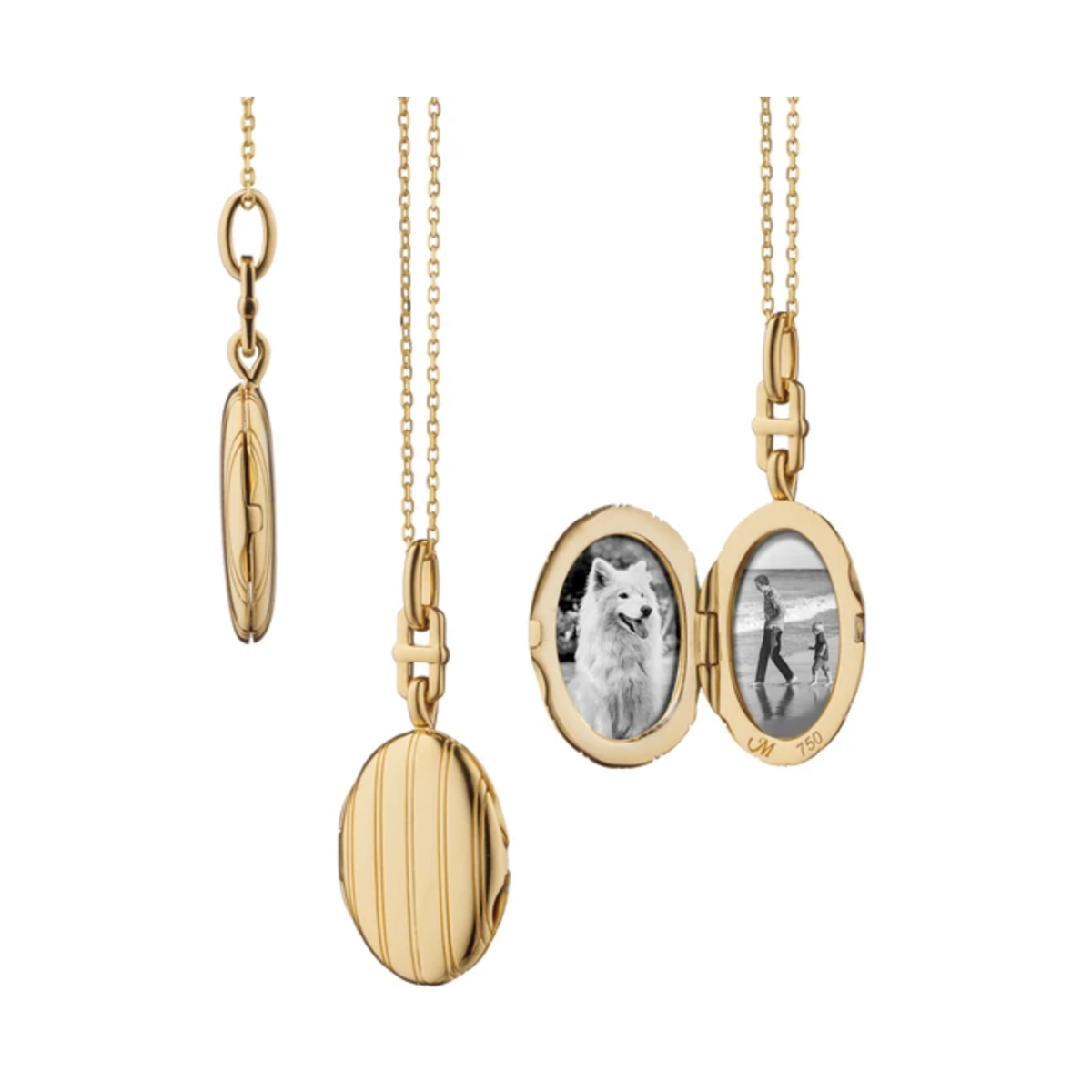 Slim Pinstripe "Eve" Locket Necklace
Another perfect choice for the woman who wants something classic but with a little something different. The pinstripe detail makes this classic locket necklace even more sophisticated and special.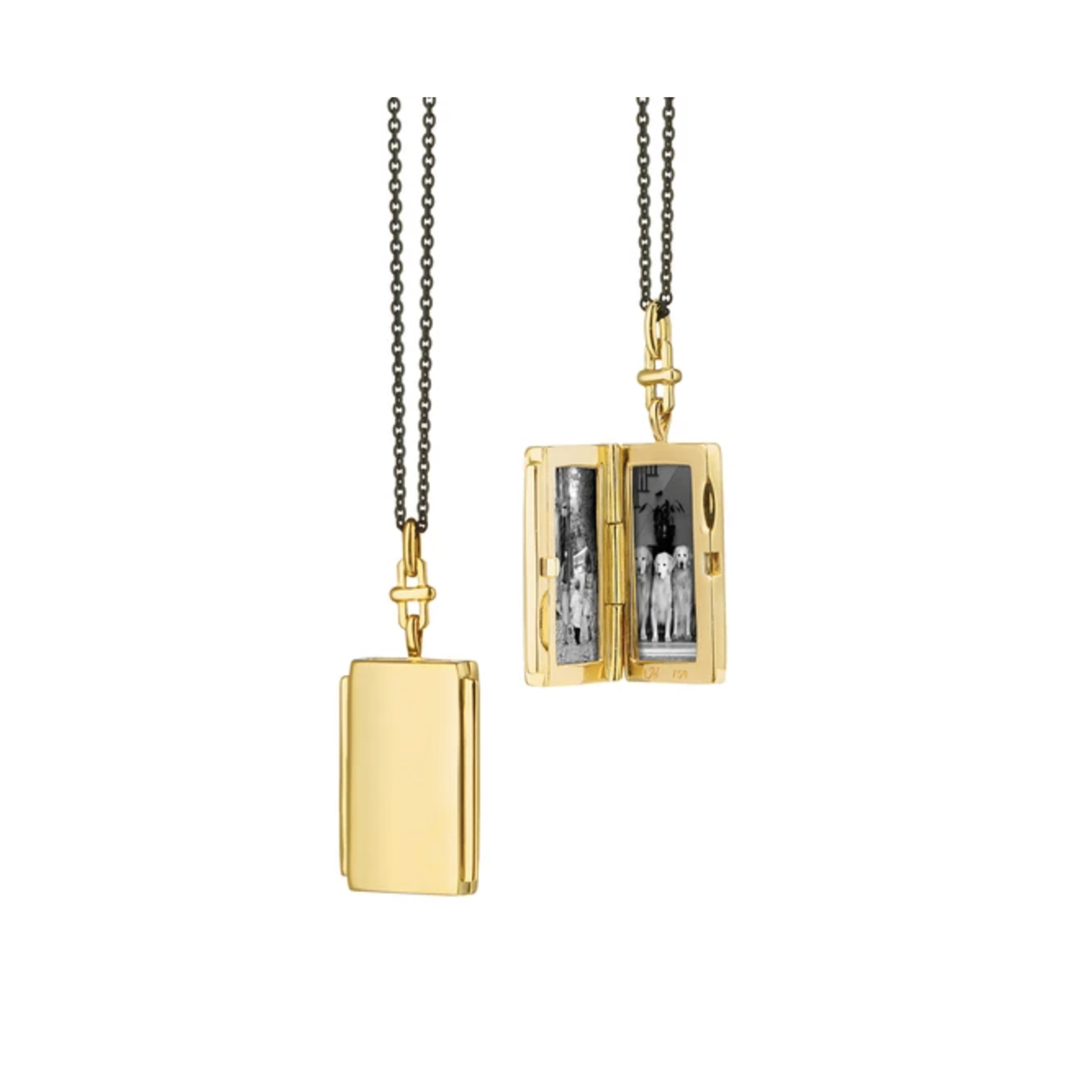 Deco Rectangular Gold Locket Necklace
This deco rectangular locket necklace is inspired by many of our favorite art deco styles, and reimagined for the modern woman who wants something different and vintage-inspired. It's definitely the kind of likely you're unlikely to see many other women wearing, making it a truly distinctive addition to your personal story.