As you get ready for your big day, you likely have a long list of things to take care of, from your next dress-fitting to finalizing the seating plan. There's also your bridal party to consider: choosing the bridesmaids' dresses, booking the hair and beauty appointments, and finding cute accessories that tie in with your theme.
True to tradition, you'll also want to remember a gift for your bridesmaids to let them know how much you appreciate their being there on your special day, and for helping you along your journey as a bride-to-be.  
But with everything else you have in your head, finding the perfect silver jewelry gift for each bridesmaid may sound daunting. You'll have to decide whether to buy all of your bridal party the same thing and ensure that the jewelry you do choose reflects your friendships.
We'll take you through some of our most thoughtful silver jewelry gifts that will show your bridesmaids just how much you care.
What to look for in a bridesmaid gift
When it comes to buying jewelry for your bridesmaids, you need to keep a few points in mind.
Of course, you'll need to keep your budget top of mind. If you have quite a few bridesmaids, the cost of jewelry will add up quickly. An item that might not seem high-end will suddenly become a big expense when multiplied by eight. Because of this, look for more petite pieces that, although valuable and enduring in themselves, won't surpass your budget.
Secondly, consider whether you want to buy all your girls the same gift, or something completely unique to each bridesmaid. The first option will save you time, whereas the second will let you say something special to each member of your bridal party. A happy medium is finding a collection of jewelry you love, and buying a unique piece from that collection for each of your bridesmaids.
You may also want to personalize your gift. That doesn't necessarily mean having your silver jewelry gift engraved. Instead, look for items that are already inscribed with thoughtful mantras, or include birthstones or initials. When it comes to bridal gifts, personal and thoughtful go hand-in-hand.
Last but not least, you'll want your jewelry gifts to be high-quality. While you don't have to splurge on high-end luxury pieces, the gifts you select should be built to last. That means doing a bit of research, finding out about the values of the jewelry brand, their manufacturing techniques, and their quality assurances.
A poesy bracelet
A sterling silver poesy bracelet is a simple but precious bridesmaid gift. They're light and pretty and can be worn on their own or layered with bolder cuffs or bangles.
Our bracelets are engraved with empowering sentiments so that you can select the bracelet that matches each of your bridesmaids' personalities - a perfect option if you want to keep your gifts similar but not exactly the same.
We have five altogether: "Carpe Diem" with blue sapphires, "Carpe Diem" with white sapphires, "Breathe" leaf poesy, "I Love You More" aquamarine poesy, and "Never Fear" snake poesy.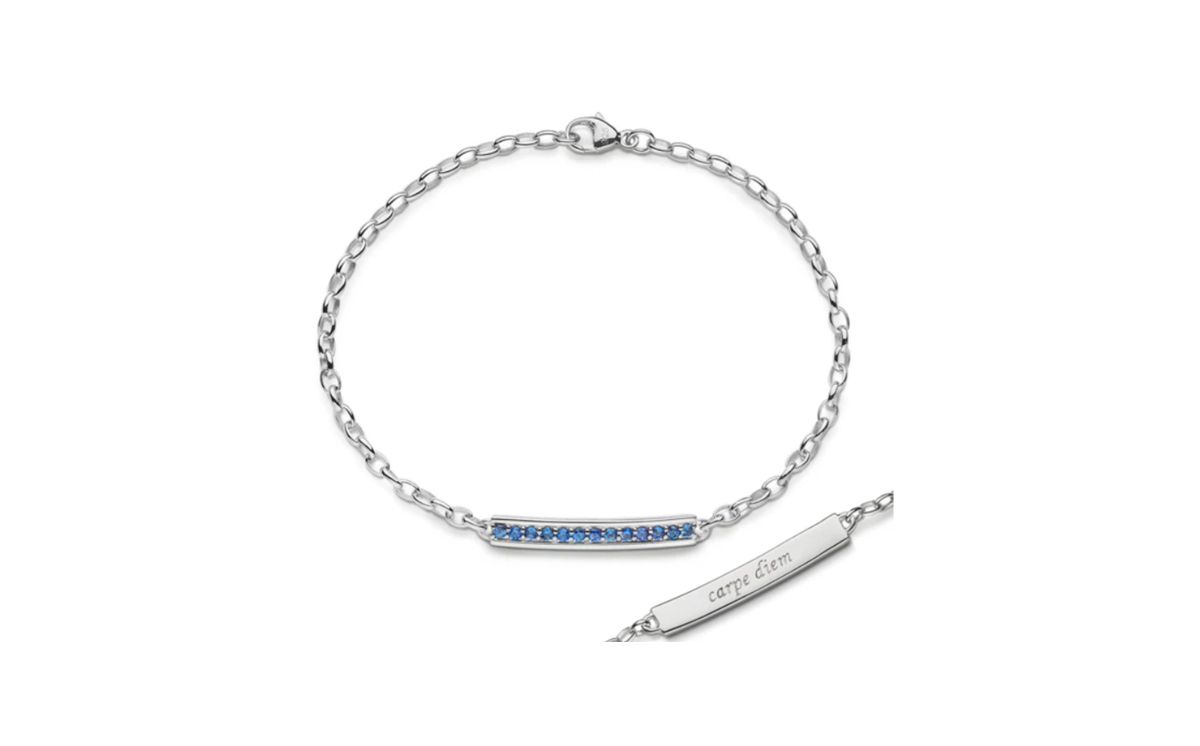 A stackable ring
Stackable rings are a good option if you have a larger number of bridesmaids to buy gifts for, as they're affordable yet precious. You can also choose a different ring for each of your bridesmaids so you're spending roughly the same on a gift that's unique to each of your favorite ladies.
Stackable rings also make great collectibles, so your bridesmaids can add them to their existing collection or use this ring as a base for a new collection. They're also versatile and will look beautiful with their bridesmaid's gown as well as in the office the following Monday.
Our sterling silver poesy stackable rings are also engraved with a little message for your bridesmaids. And there are plenty of empowering words to choose from such as Courage, Breathe, Imagine, One of a Kind, Warrior and Adventure.
Our collection also includes unique designs like the "Queen Bee", the "Never Fear" snake, and the "Breathe" leaves, which are a statement either on their own or in a stack with other mismatched rings.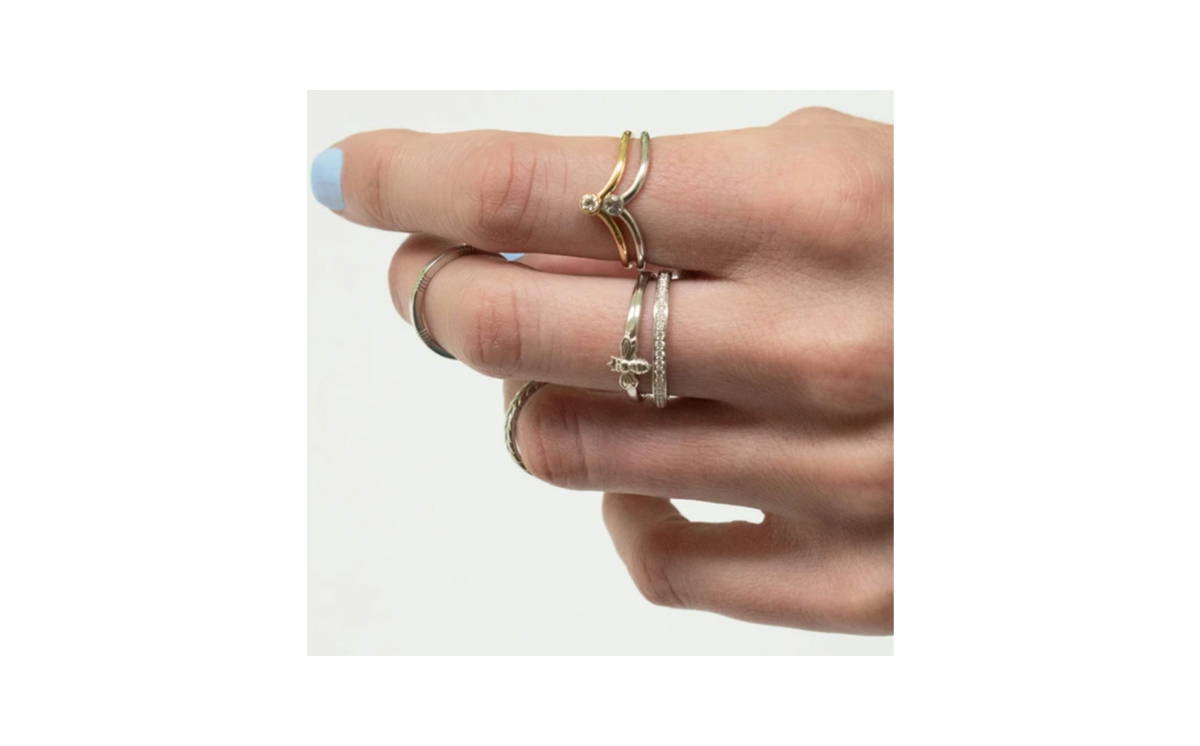 A charm necklace
Charm necklaces work really well as bridesmaid gifts because they're steeped in history and full of sentiment. They've long been a part of a woman's jewelry collection, letting her chronicle the important events in her life, and encapsulate her memories in the form of precious charms.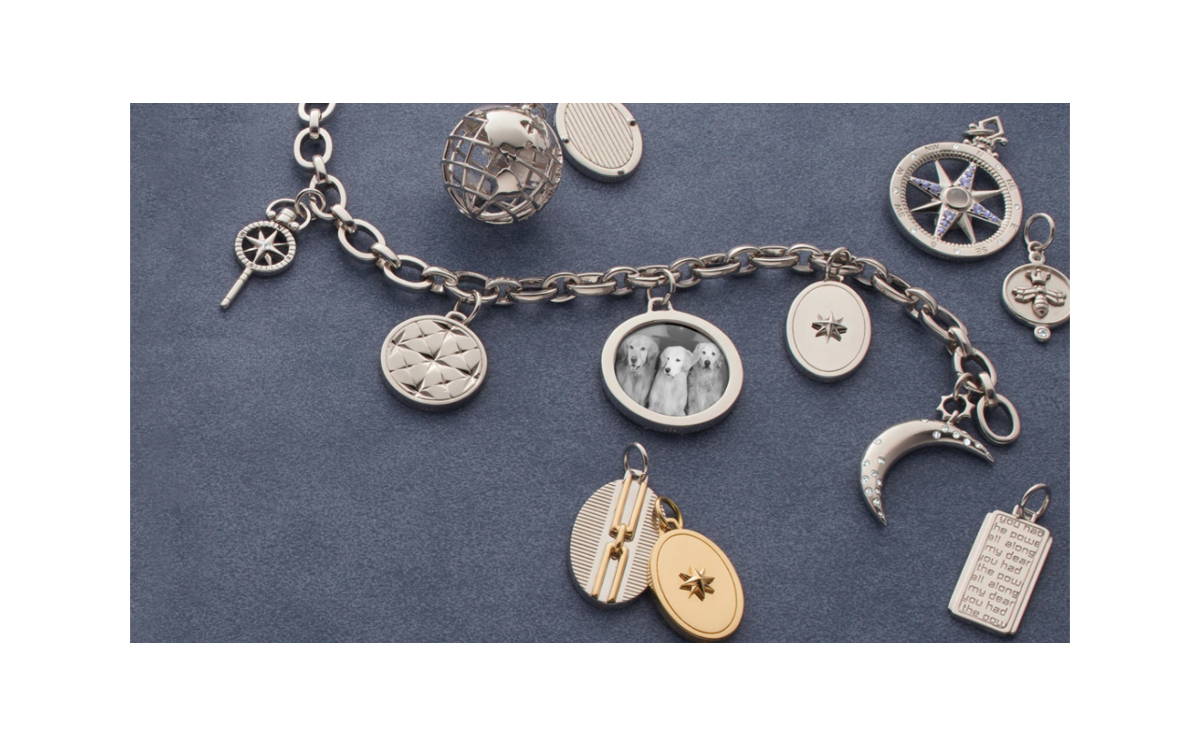 Our Design-Your-Own Charm Bracelets will let you select a chain and charms to attach to it. Alternatively, if your bridesmaids already own charm bracelets, you could gift them each a special charm to celebrate your lasting friendship.
Our Zodiac X Color Collection includes every star sign in vibrant colors, or our "Adventure" range includes compass and telescope charms. Or there are the "Sun, Moon and Stars" charms - a truly unique addition to a charm bracelet.
Slimline locket
Lockets hold a great deal of traditional significance in a wedding celebration. They are gifts that are easily exchanged between family members, passed down through the generations, and are increasingly being given from brides to show appreciation to their bridesmaids. Think about including a picture of you and the bridesmaid in each locket from the time that you first met. That will unleash a wave of tearful, joyous emotions.
Thanks to technology combined with world class craftsmanship, our modern lockets are built to lasdt, making them an enduring precious part of any jewelry collection. The hinges and closures are carefully engineered, and the designs more intricate. Our three or four image lockets are an extremely unique statement if you want to make an impact.
Our Slim Locket Collection is an ideal option for a bridesmaid gift. The pieces are poignant symbols of friendship and love, and offer both lasting quality and a unique opportunity to personalize your gift.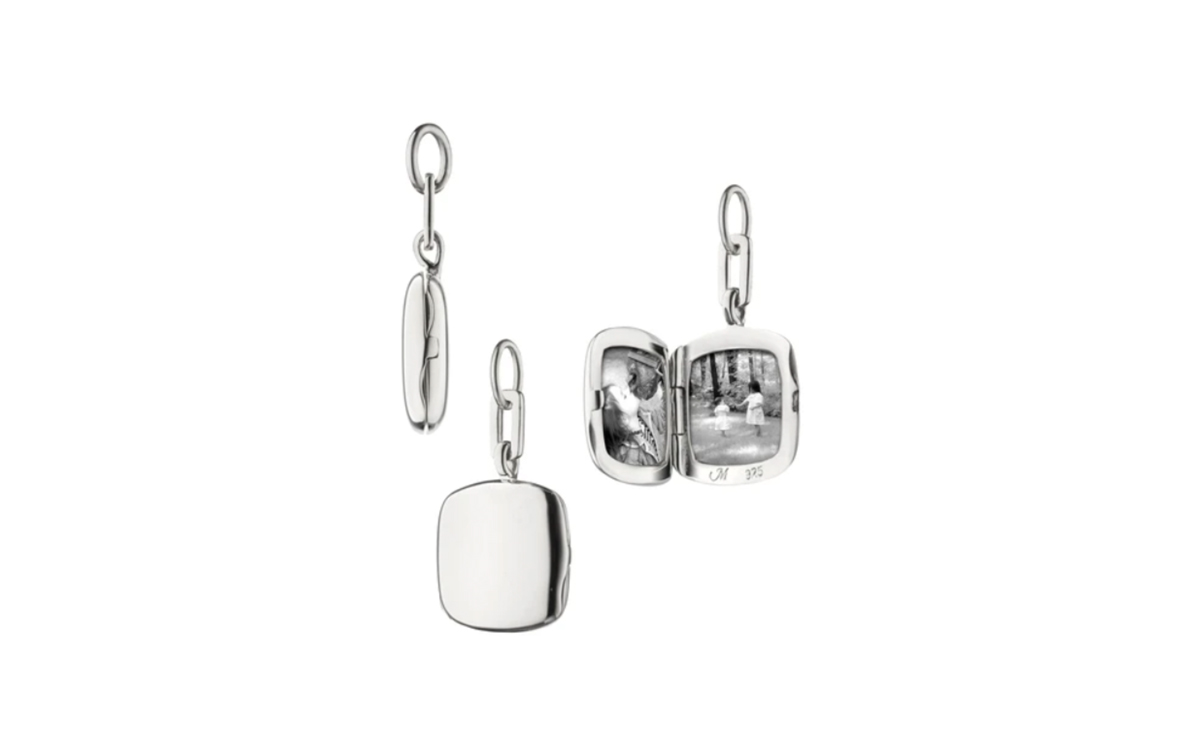 The slim range of sterling silver lockets includes a variety of shaped lockets - square, oval, cushioned, round, and rectangle. Some have a chain, while others, a cord. Some have engraved accents, while others are accented with a sapphire. There's enough variety to select something different for each of your special ladies.
But the most important aspect of our lockets is that they're customizable with our locket bar. Traditionally, lockets would hold a lock of hair or a small photo. But today, you can choose to include anything you like in your locket: a picture like we mentioned above, a line of poetry about friendship, a line from a letter she once wrote you, a picture of a place you've always dreamed of visiting together.
Whatever it is, including it inside the locket will be a gift that she'll never forget. In fact, the chances are, she'll be keeping it close to her heart wherever she goes.
Sterling silver crystal earrings
If your budget allows it, our sterling silver earring collection includes some truly special pieces. Earrings are a lovely gift if you're looking to encourage your bridesmaids to wear their jewelry on your wedding day.
Our show-stopping rock crystal silver earrings are a classic. They match beautifully with a gown, as they do with a more informal evening outfit. They have a vintage quality to them, which makes them a sweet but striking accent to any bridesmaid ensemble.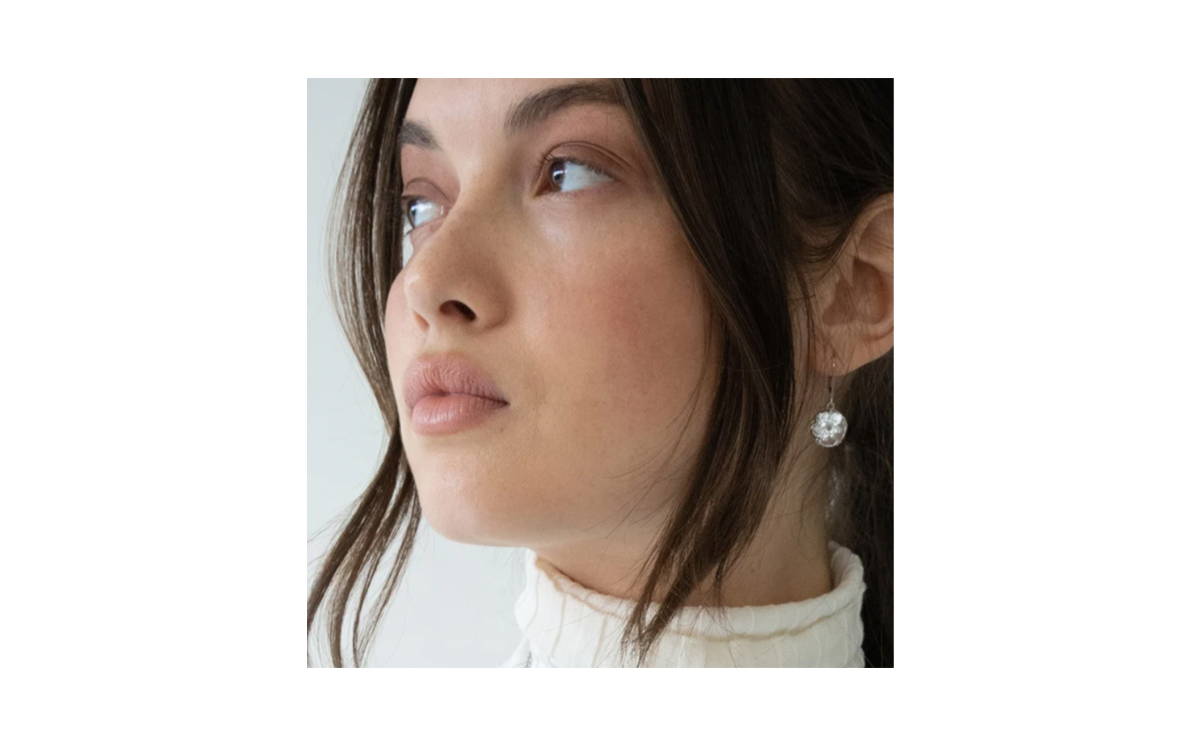 Alternatively, the rock crystal 2-drop earrings are more of a statement piece. They have a defined mill-grain edge detail, and their size creates an impact, especially worn with your hair in an up-do and bare shoulders.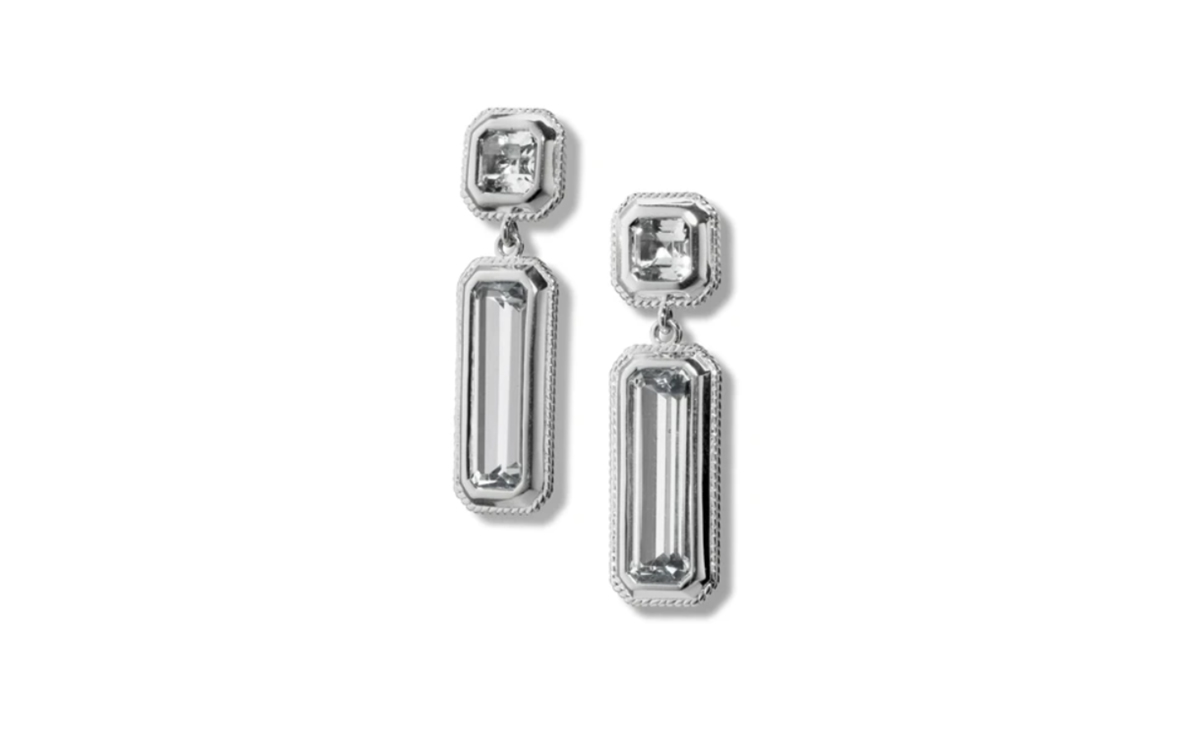 A bridesmaid gift to remember
Your bridesmaids have been there at your side as you prepare for your special day. It's likely you've been through thick and thin together, and here they are now, watching you as you say "I do."
What better way to show your appreciation - not only for being a part of your bridal party, but for a lifetime of friendship - than with a beautiful piece of sterling silver jewelry.
You can decide to select a unique piece of jewelry for each of your bridesmaids, or buy them all the same piece. Whatever your choice, you'll put thought into it and choose a gift that is as special and long-lasting as your friendship with each bridesmaid.
What's the best piece of sterling silver jewelry you've been given? What type of jewelry are you thinking of giving to your bridesmaids? We'd love to hear your thoughts.