If you have a story to tell, tell it in color. That's our philosophy when it comes to our Locket X Color collection, which we love to celebrate -- especially going into Spring. Here, we're showing you 5 examples of ways to style your colored locket necklaces. One of the ways we style these lockets actually reminds us of how one would style a bouquet: Layers, layers, layers. And when it comes to color, more is more. We love donning a neck mess of color with a white tee-shirt or button down: In fact they add a pop to any neutral tone.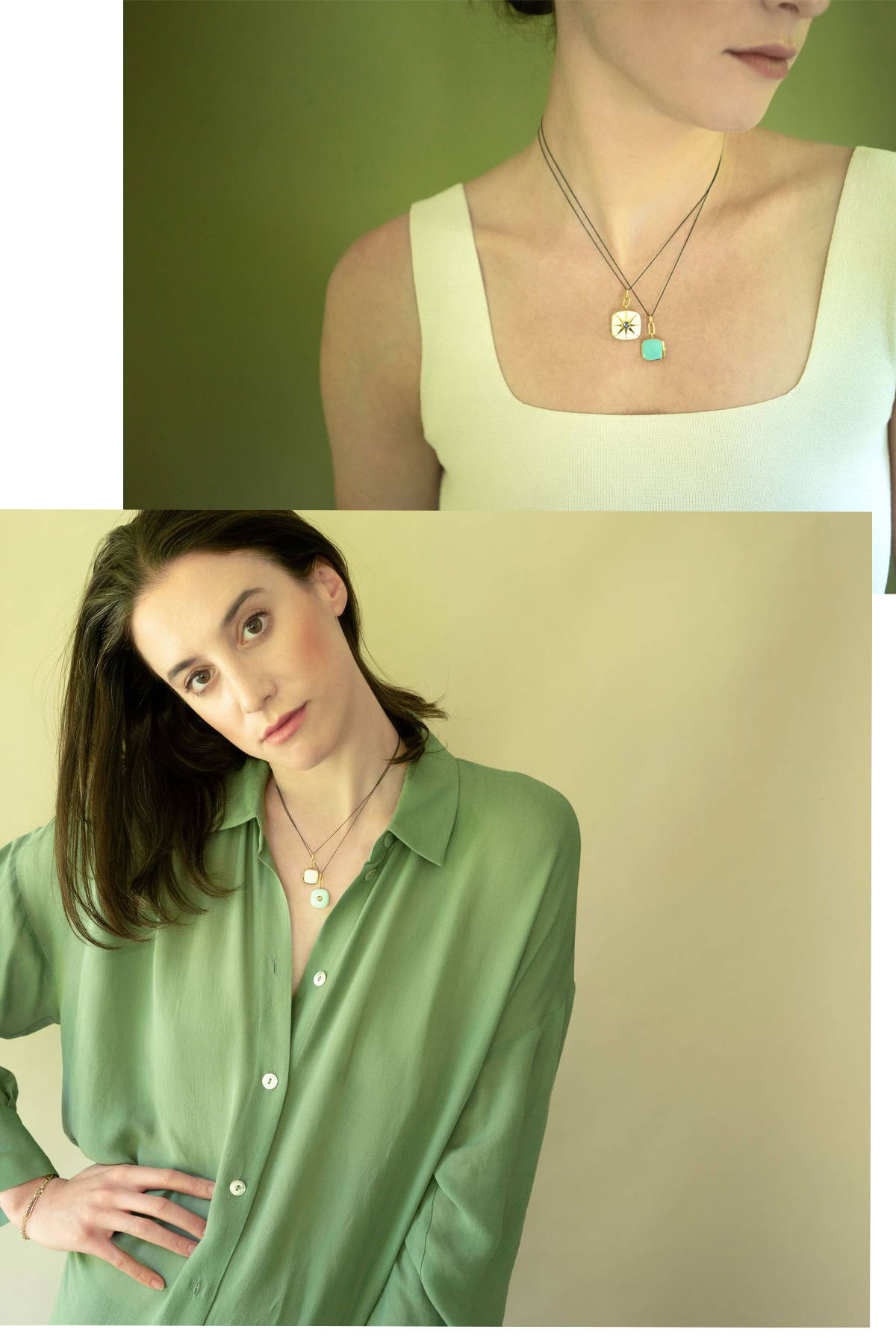 With locket colors like turquoise, pink, red and green: They add a personalized pop to any outfit. We also made the locket necklaces in more neutral, classic tones like navy, black and white. We love to pair the black and white one for a classic look. We also adore donning the navy with the black: It's a particularly chic color pairing we've always loved. Feel free to mix and match your chains and lockets, and consider your neck an empty canvas for all of these colorful combinations.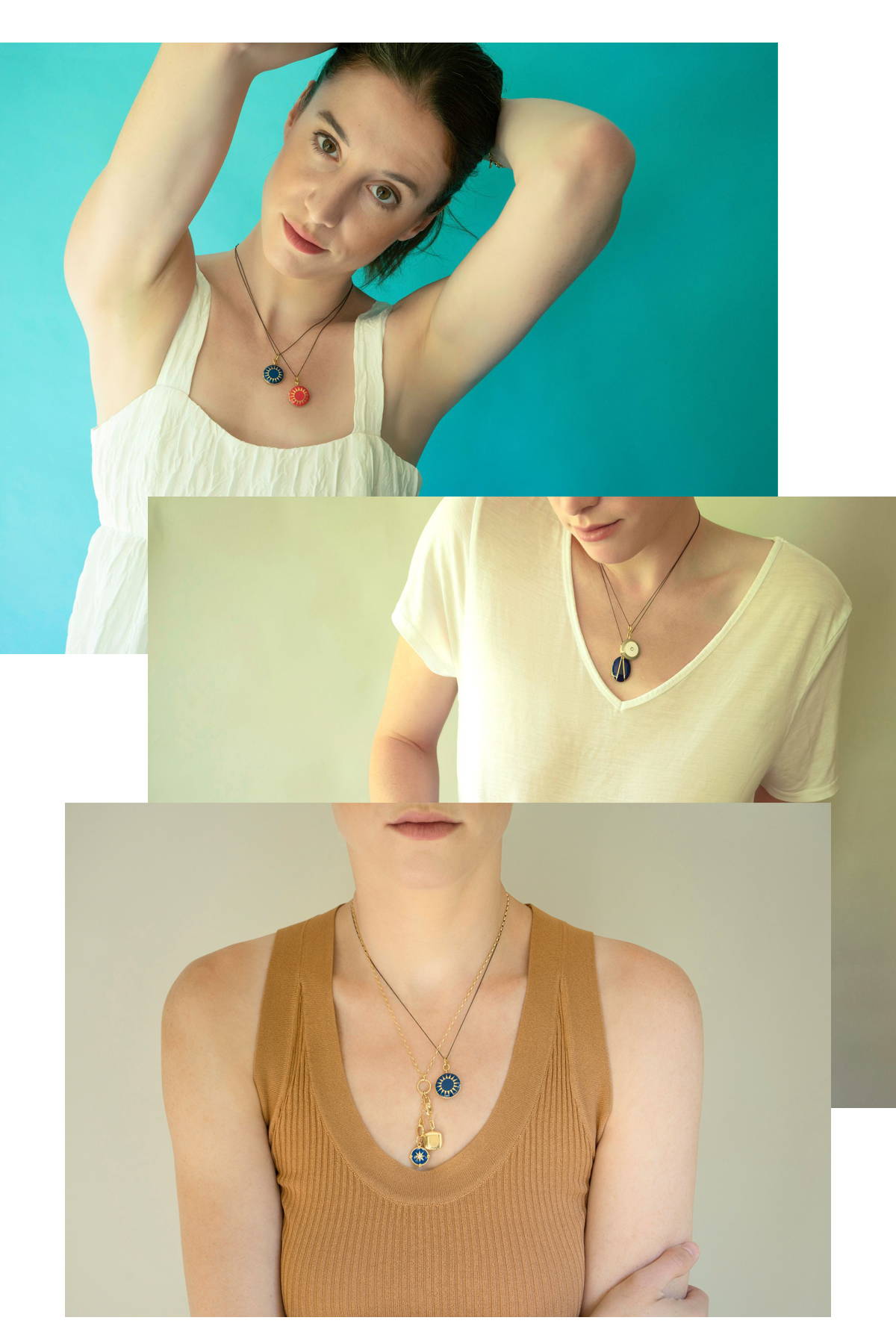 Let's not forget, these
locket necklaces
work on their own as well, for just a minimal and clean pop of
color
. They can even be a statement piece of sorts. At times we have found people are often afraid of
color
, afraid to be bold. But the best thing about
color
is it's a means of self-expression. To us, that is what jewelry is all about: Self-expression, and also empowerment. So what
color
makes you feel powerful? What
locket
will tell your story? Play around with
color
play and
shop our

Locket

X

Color

collection
...