Whether you're shopping for your wife, friend, mother or yourself, we have no shortage of sentimental pieces to adequately tell her/your story for this romantic holiday. Here are ten perfect gifts for Valentine's Day...
The 'I Love You More' Poesy Necklace or Poesy Bracelet
The 'I love you more' poesy ring necklace or bracelet is the perfect gift to tell someone you love them the most - and a constant cheeky reminder of something we all often tease our loved ones: "No, I love you more!"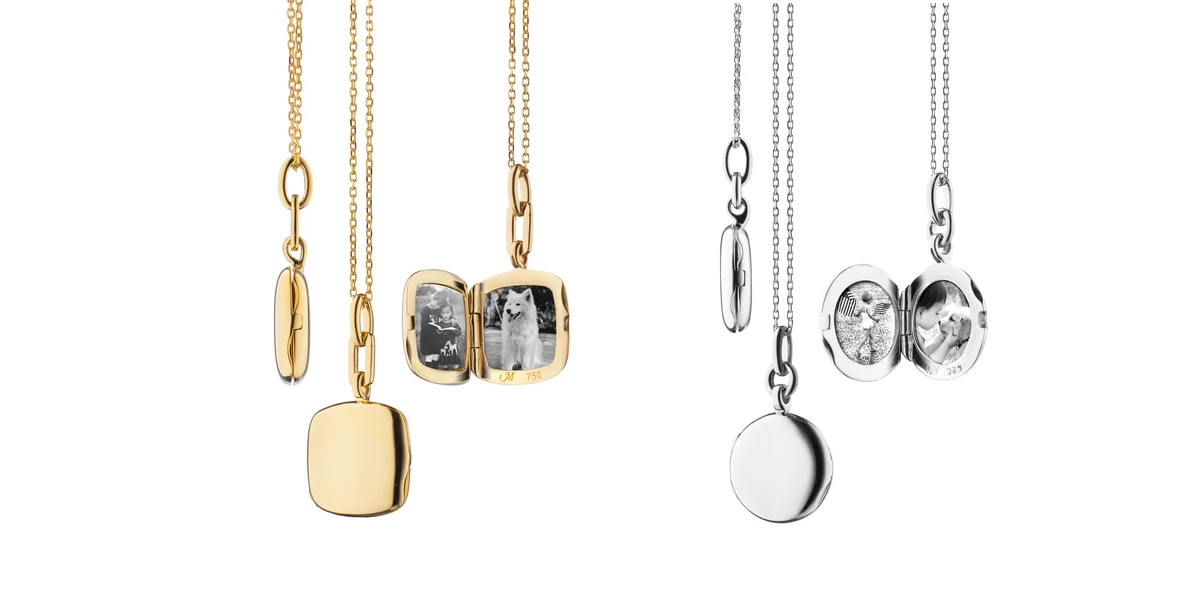 The Slim Locket
Our slim lockets are perfect for the modern woman. Give it to a friend, and fill it with an inside joke; gift it to your wife with a photo of your child or dog; buy it for yourself and fill it with a quote that inspires you. Use our locket bar to make filling it as easy as possible. It's a romantic, meaningful and chic gift, no matter the person.

The Empowerment Charm
If you don't want to gift your loved one a quintessential "love" gift, this is the one for you. The Dorothy Medallion is one of the most empowering pieces in our collection, and we can think of nothing more romantic than making someone feel empowered and inspired.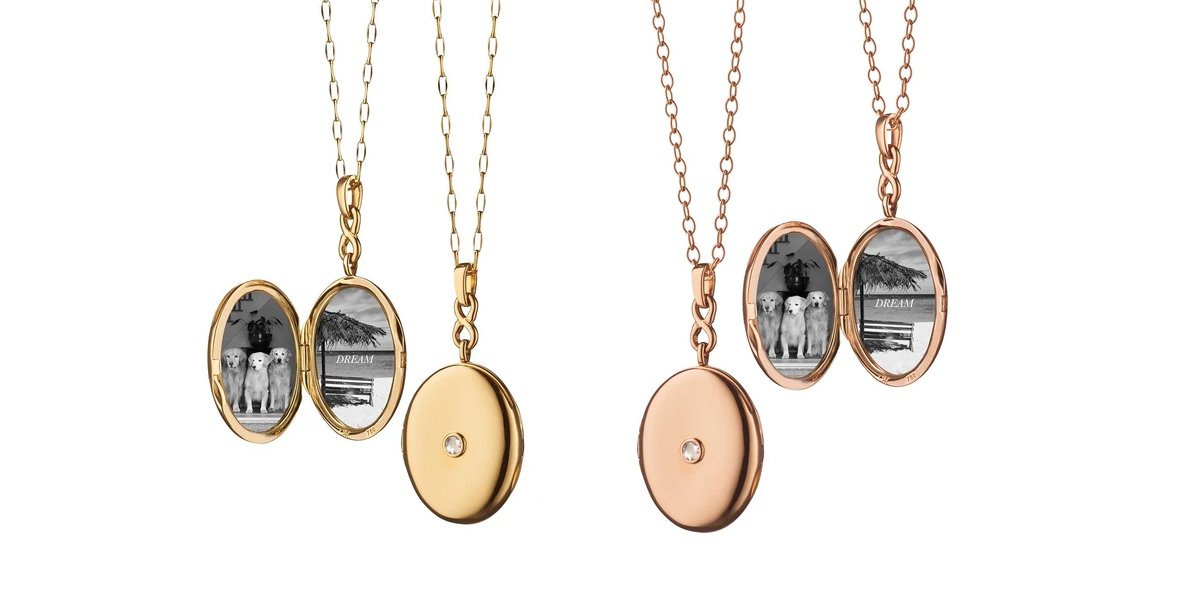 The Infinity Locket
We often call our infinity locket the "little black dress" of lockets. It's iconic and classic, and the perfect gift for your significant other. The diamond in the center adds a one-of-a-kind touch that will make them feel loved and special.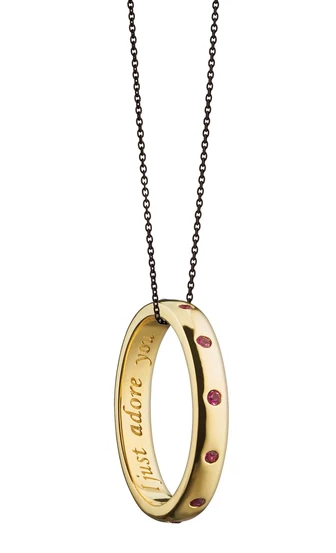 The 'I Just Adore You' Poesy Ring Necklace
'I just adore you' is such a lovely way to tell someone you care about them. That's why we're big fans of our 'I Just Adore You' Poesy ring necklace as a unique gift for Valentine's Day that will surely make someone smile.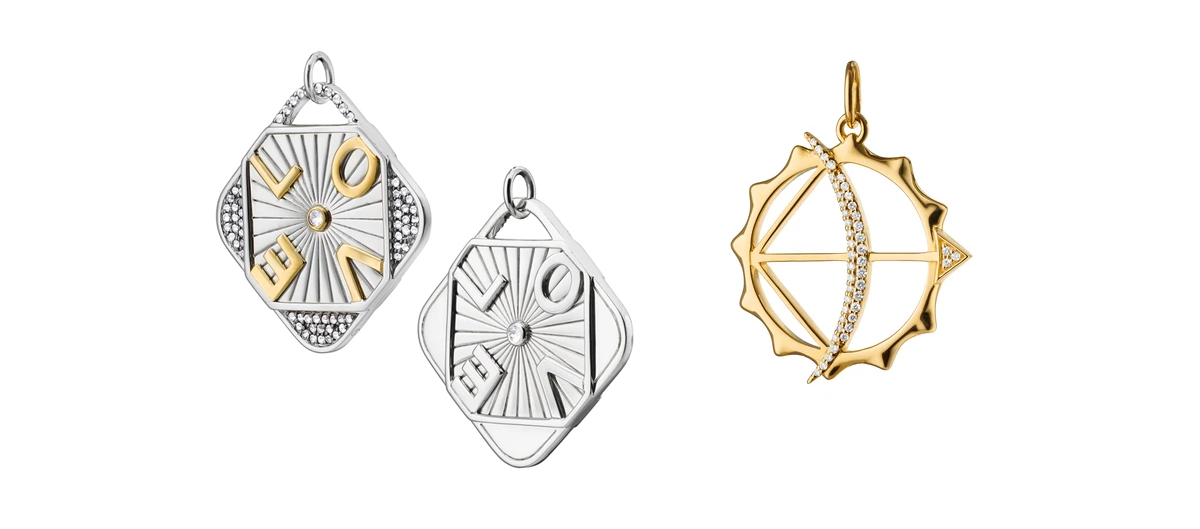 The Love Charm
Sometimes, it's nice to be direct in showing your affection on Valentine's Day. In this case, we'd suggest our Love charm. Our two-tone love charm is not subtle but incredibly chic and makes a bold statement. If you're looking for something a bit more subtle, try our Apollo charm, which showcases a bow and arrow that reminds us a bit of cupid's.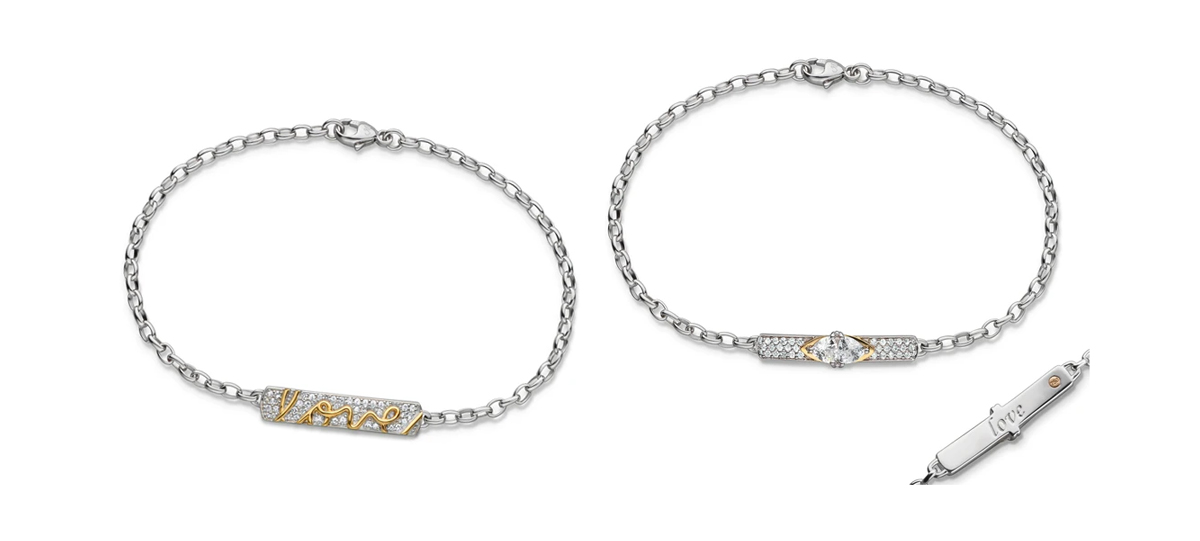 The Love Poesy Bracelet
Our Love Poesy Bracelet with white sapphires is also not-so-subtle, but a beautiful reminder for any loved one that love is most important. For a less obvious approach, try our Two-Tone Love Bracelet, on which love is engraved on the back rather than the front.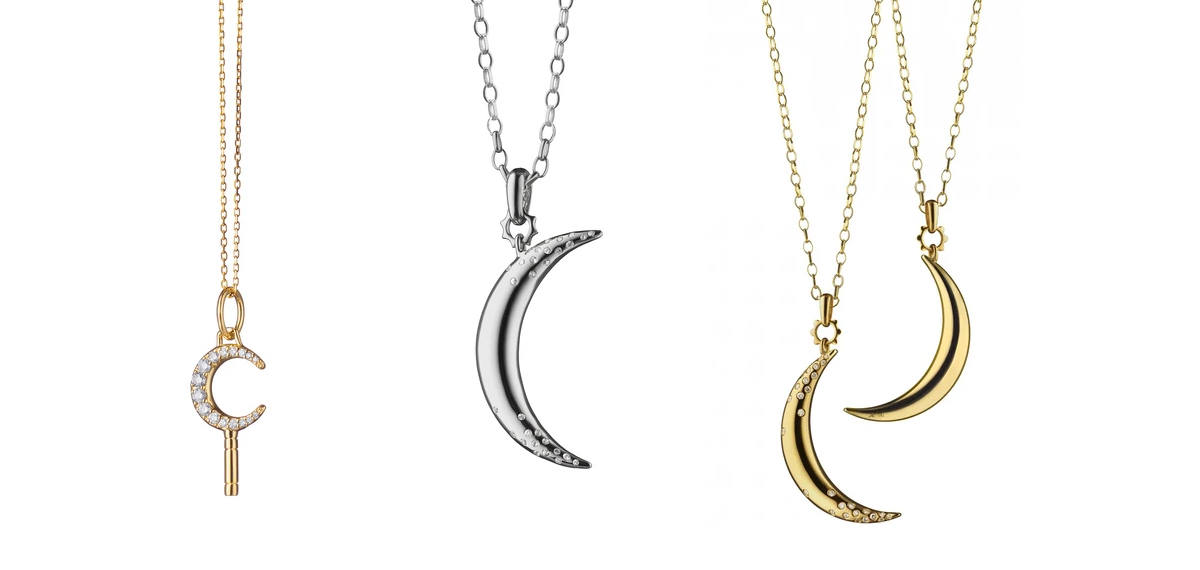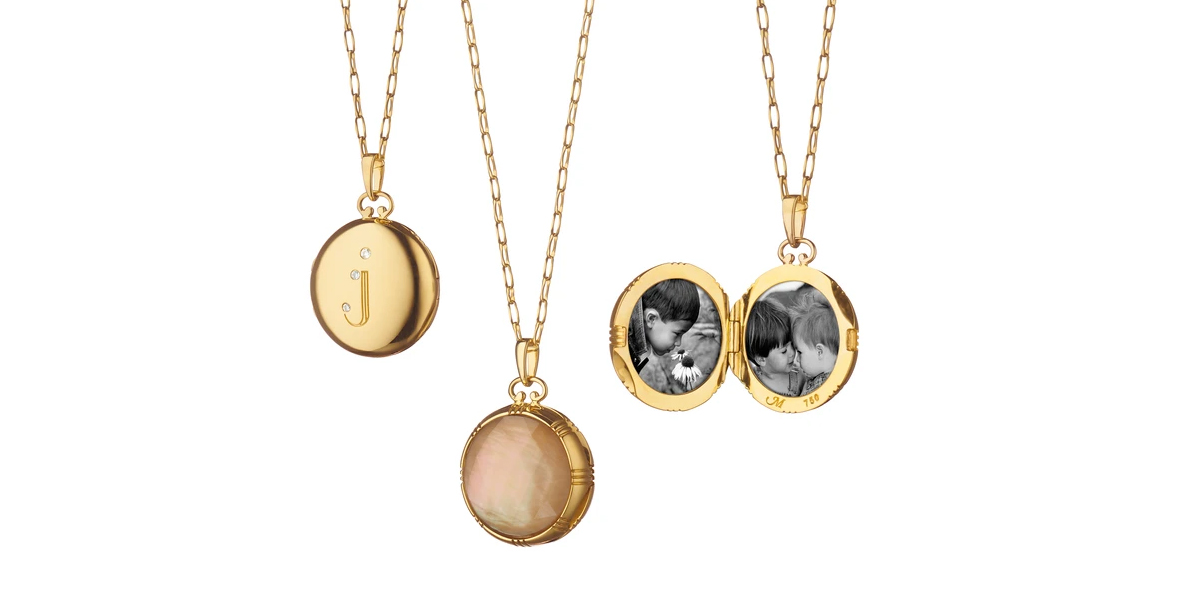 The Stone Locket
Our stone locket - which can be engraved with an initial - is perfect for someone with a hint of nostalgia. The rock crystal over mother of pearl showcases a pinkish hue that feels both romantic and modern.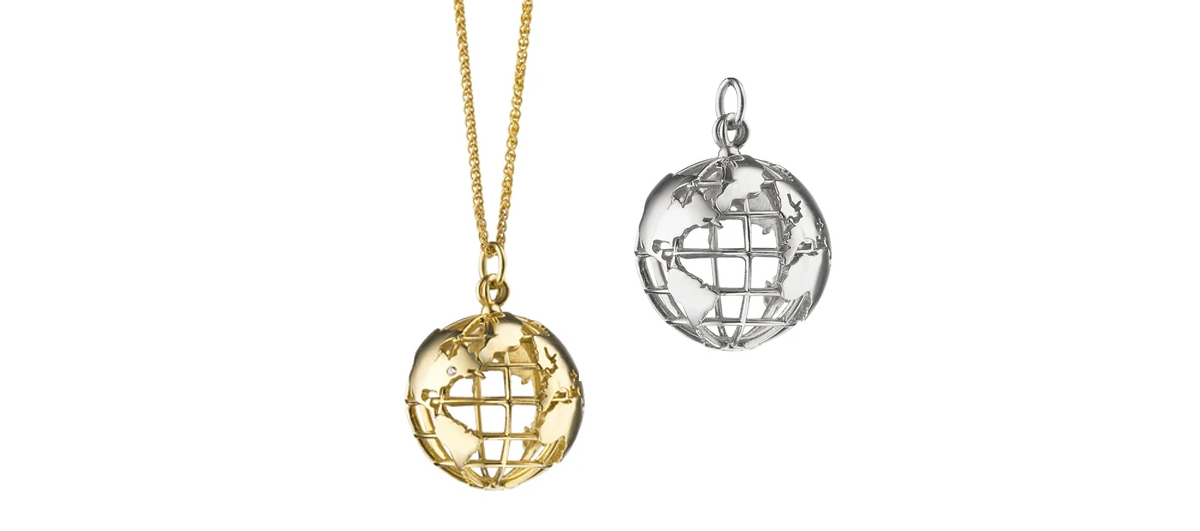 The 'My Earth' Charm
We can't think of anything more romantic than reminding someone that they are in fact your whole world. Our 'My Earth' charm necklace is the perfect way to express this sentiment, and gives her endless opportunity to tell her story.