Heirloom jewelry, by definition, is not just for the here-and-now. It's valuable, enduring, and holds within it the family story destined to be told from one generation to the next.
For many people, heirloom jewelry has already spent generations in the family and is passed on with the expectation that it's shared with your child or other family member when the time is right. But increasingly, people are choosing to buy heirloom jewelry as a way of starting new family traditions.
While it's exciting to start new traditions, it can be difficult to find the right piece of jewelry that combines enduring quality, intrinsic value, and a meaningful statement. So where do you begin?
We'll help you find the perfect gift for each of the special women in your family so that you can begin a new heirloom tradition for your loved ones and all the generations to come.
What to consider when choosing your heirloom jewelry gift
Enduring quality
Heirloom jewelry must be built to last if it is going to stand the test of time. There are two aspects to how you measure the quality of your heirloom jewelry gift.
First, consider the quality of how it's made. Look at the sophistication of the manufacturing process, the caliber of the metals and gemstones, and the craftsmanship involved.
Secondly, enduring quality means the piece should always be on trend; it won't go out of fashion and will be timelessly stylish. Enduring quality is about making sure the jewelry will be as stylish in twenty years as it is today.
Lasting value
An heirloom piece is, by definition, valuable. And, while "value" is hard to determine and, to an extent, subjective, there are certain things you can look for to determine a piece of jewelry's worth.
If you're buying a piece of jewelry new, then you'll know its face value. But if you're looking for something valuable in a flea market or antique store, there are certain clues you can look out for.
First, understand the quality of the gemstone. For example, each gem is given a hardness rating which lets you know how robust it is against damage. Gems are scored out of 10 on the Mohs scale. The higher the rating, the more durable the stone will be. So, when looking for an heirloom piece, think about gems with a high hardness rating. Some of the hardest stones available are diamonds, rubies, sapphires, and topaz, although softer stones, like pearls, are still deemed special and make for beautiful heirlooms.
Just like gemstones, a strong and durable metal is also important. Platinum, gold, and silver are precious metals and, traditionally, these metals also equate to value over time.
For gold, the higher the karat, the more expensive it is. However, the durability of gold decreases as you reach the high karats. A piece over 18k will be softer as the other alloys in an 18K piece impart durability. At Monica Rich Kosann, we tend to use 18k gold (at 75% pure gold) mixed with those various alloys, knowing that by "adding more gold," we're giving the jewelry extra lifetime quality.
With silver, you should choose sterling silver as it makes for a good option for an heirloom piece. To verify it's sterling silver, look for the "925" or "STERLING" stamp imprinted on the jewelry. Sterling silver is 92.5% pure silver mixed with various alloys to give it additional strength.
Lastly, consider the finish of your jewelry. For sterling silver pieces, it is desirable that they are finished with rhodium, which inhibits the jewelry from tarnishing over time.
If you're unsure, enlist the help of an expert so you can be sure your gift has inherent value.
The story
By far the most important aspect of your heirloom jewelry - even beyond its monetary value - is the story it tells, and the secrets it holds within.
Storytelling is particularly important with heirloom jewelry because these pieces are how we share our stories through the generations. The heirloom jewelry should mean something, whether that be a locket with a special quote or a charm bracelet with a new charm added with each generation.
How you determine your heirloom gift's story is completely personal. Take your time looking for interesting ways to personalize the experience between you and your heirloom recipient.
Now, let's look at some special heirloom pieces you might want to buy the most important women in your life:
Your mother
While it may be more common that you'll receive one from them, there are a few occasions when an heirloom gift to your mom or grandmother would be the perfect fit. She might have a milestone birthday on the horizon. She might be due for retirement or becoming a grandmother for the first time.
Classic choices for moms are delicate pieces, like our cross charm with vintage diamonds or a statement pair of earrings, like our waterfall earrings with chrysoprase and diamonds.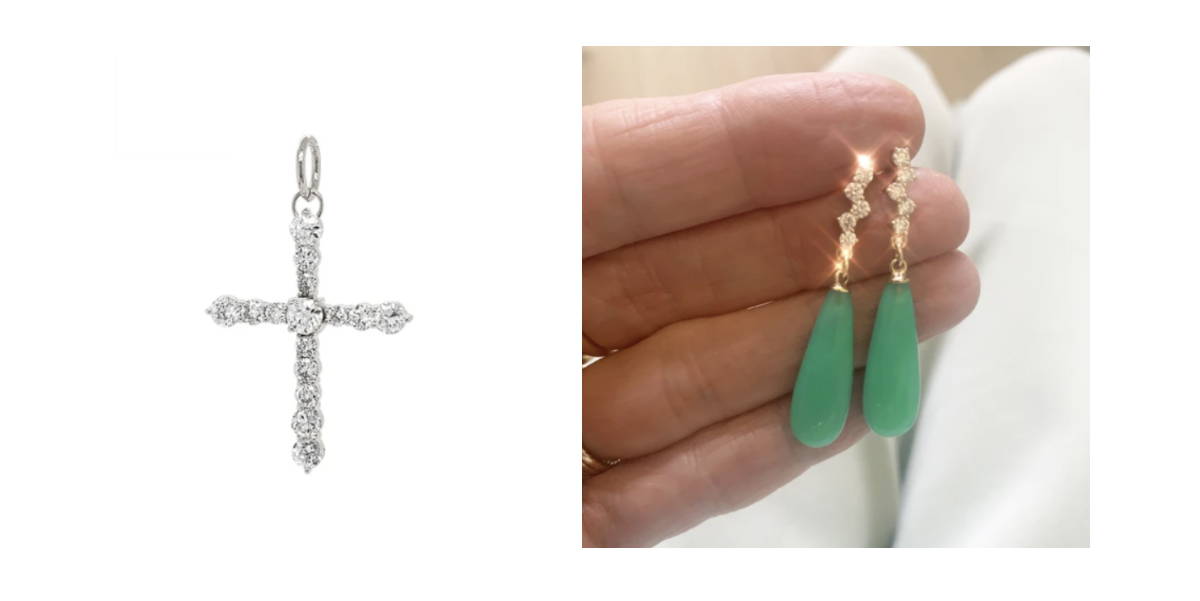 Your grandmother
She's watched over you since you were a baby, and she's been there to support you as you've blossomed into a woman. There's something truly special about being able to treat the oldest and most respected member of your family.
Look for something simple and understated for your grandmother, like our 18k poesy bracelet engraved with a loving inscription or a "Queen Bee" charm to wear on a short chain.
Both are subtle and lightweight but will let your grandmother know just how much she means to you.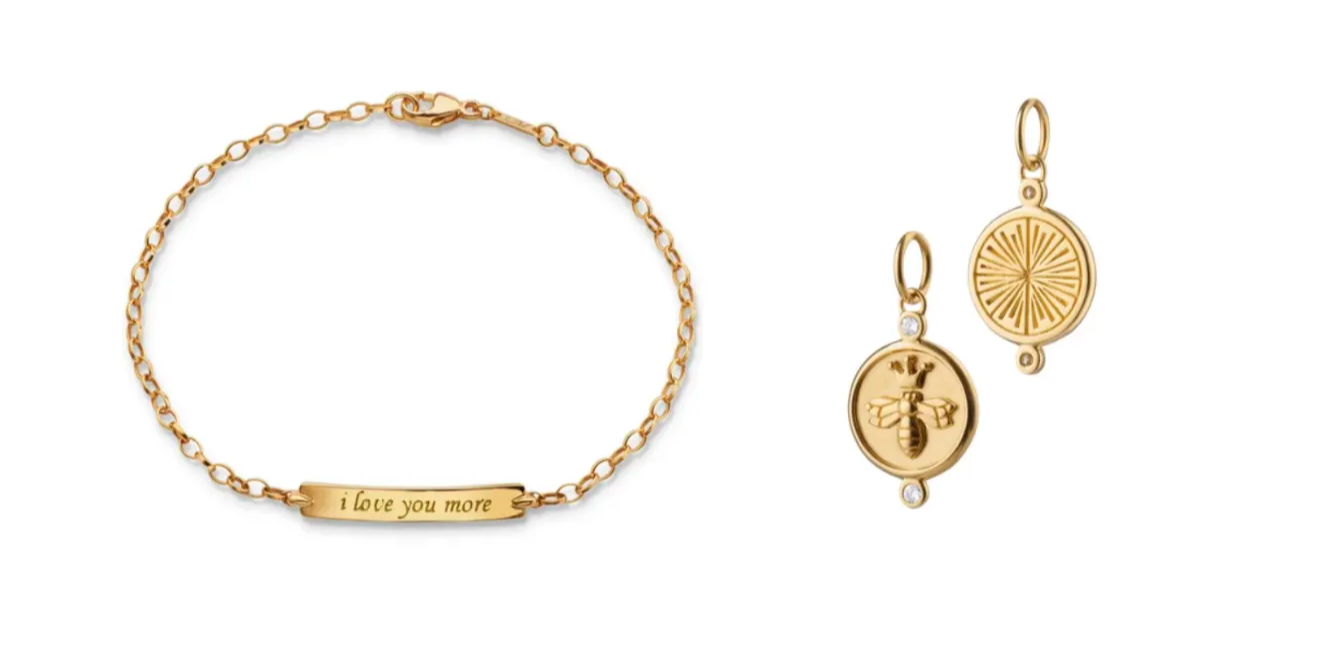 Your daughter
When buying a piece of heirloom jewelry for your daughter, you may choose to gift it to her during an important coming of age event. Whether it's your daughter's graduation day, her wedding day, or the birth of her first child, what you choose will be a personal and intimate encapsulation of your love for her.
A locket is a perfect gift from mother to daughter. In a digital age, where memories are stored on our devices, it's even more special to physically hold a memory next to one's heart.

Our four image diamond locket in 18k gold will give you the space to personalize it with several images of your daughter growing up into the adult she is today. Or you could include a mixture of photos, a handprint from when she was a baby, and a few poignant words from mother to daughter.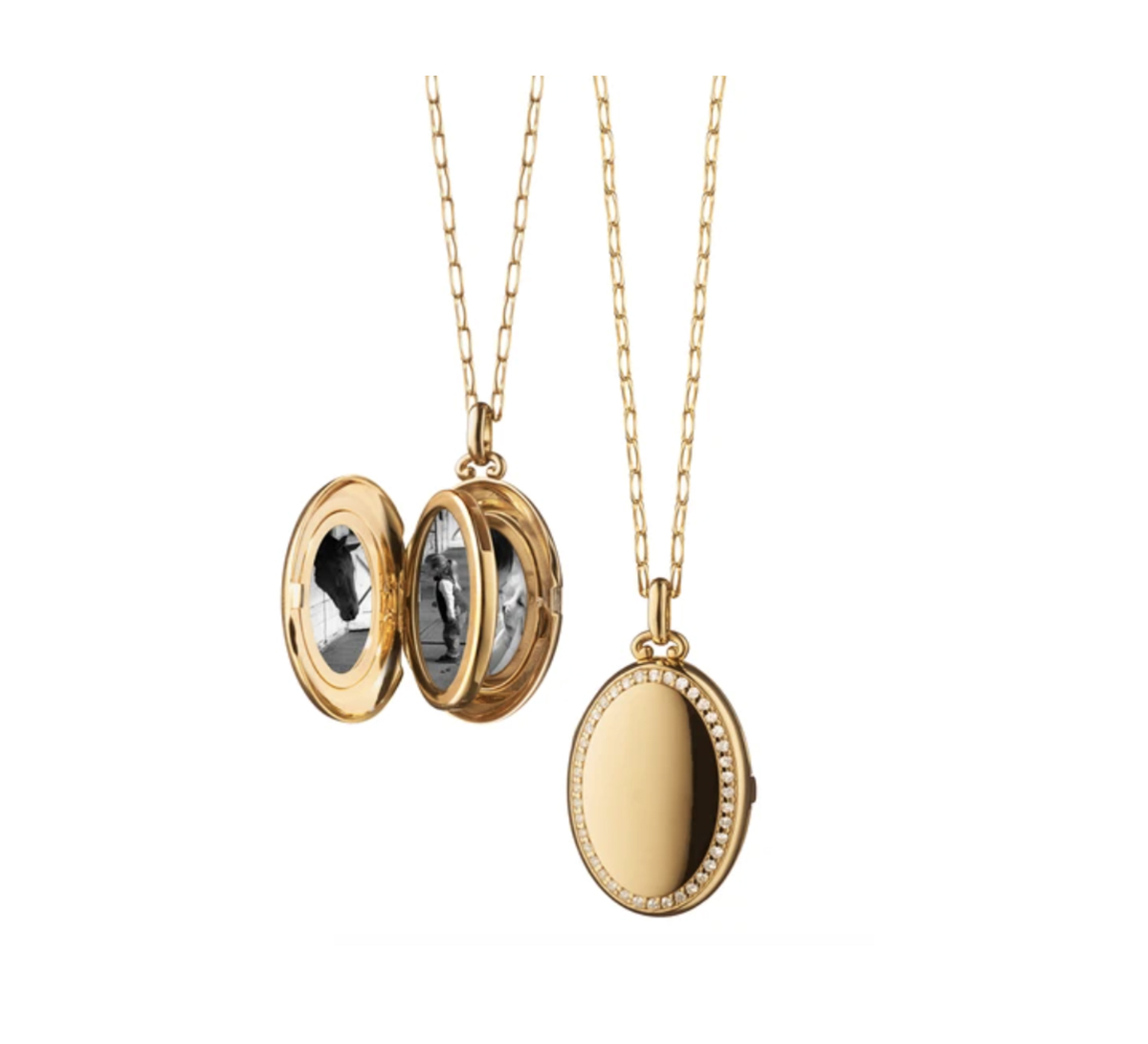 For an investment gift, our "One of a Kind" boulder opal and diamond fish pendant will make an impact. It's a truly unique statement piece, with the stunning blue opal and ruby red eye. While it'll make waves today, there's no doubt it will be a talking point for generations to come.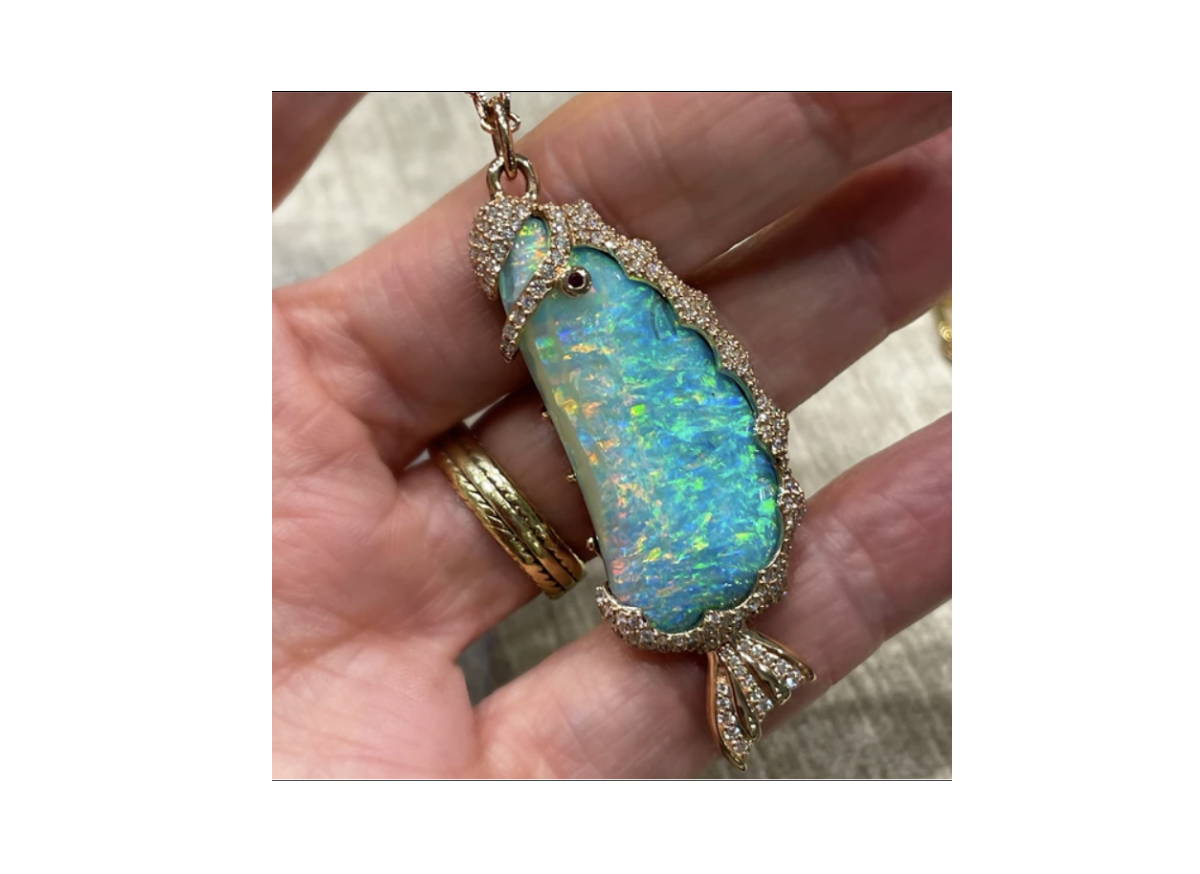 Your niece
Buying heirloom gifts for nieces can be great fun. It's your chance to explore different colors and styles, or even mixed metals and gemstones to stand out.
That said, be careful to pay attention to the enduring style of the jewelry. Avoid anything too "trendy" or it might risk becoming outdated quickly.

Our Zodiac X Color or Initial X Color collections are impactful, personal pieces that make for beautiful heirloom gifts. Pick a chain, and select her initial in white enamel, along with her astrological sign.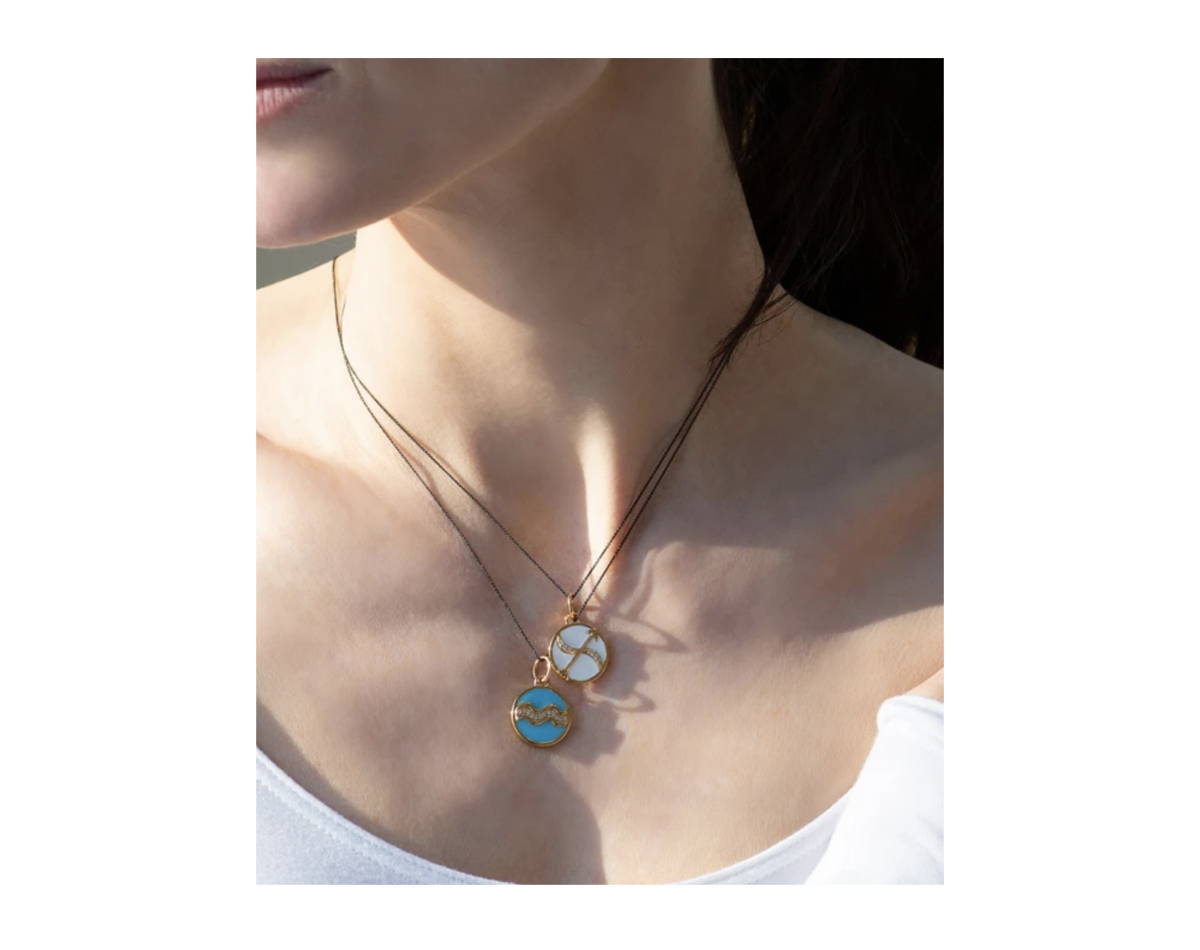 Your goddaughter
As a godmother, you're charged with the gift of steering your special person in the right direction. She might be reaching a certain religious milestone such as a confirmation, or perhaps she's graduating from high school and you'd like to treat her to a special heirloom gift.
Our sapphire and diamond cross charm works perfectly to honor a special event in a young woman's life. The 18k white gold works beautifully against the central blue sapphire and the clean diamonds. A truly timeless heirloom piece.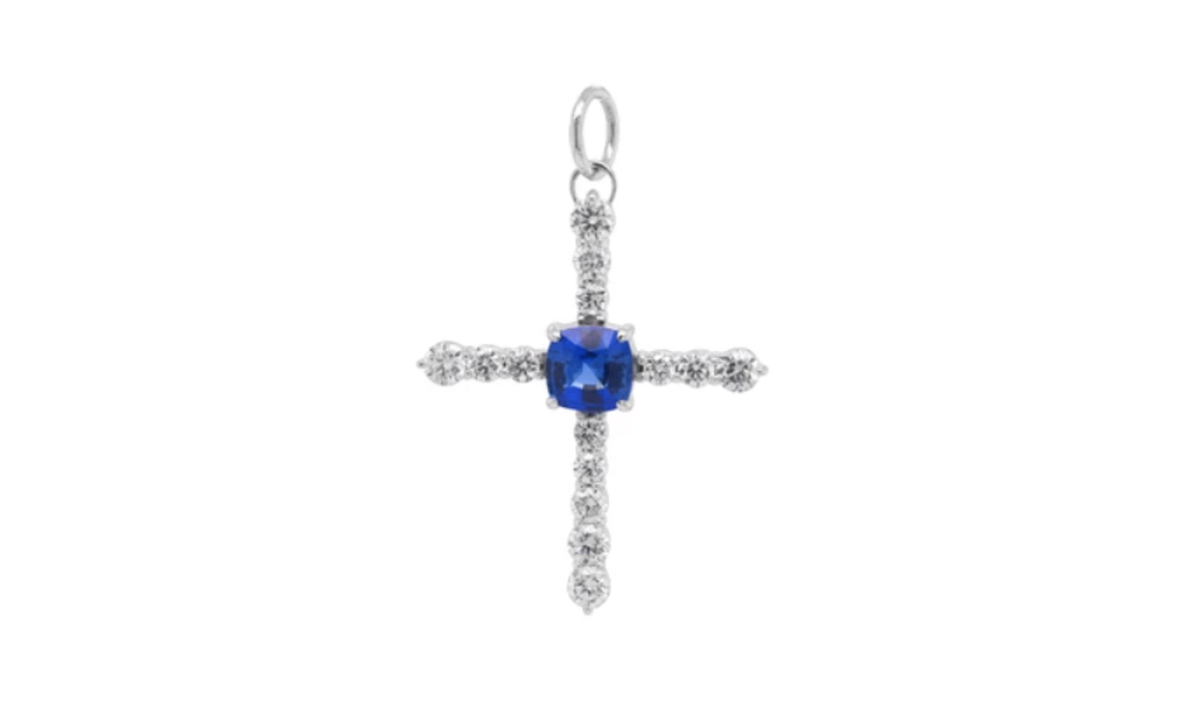 Or you could consider starting a charm bracelet collection for your goddaughter with a chain and one or two significant charms to start her off. Choose charms that say something about where she is at that moment in her life so that she can take her story from there.
Our mini "Protect" evil eye charm might signify keeping your watchful eye over her wherever she goes.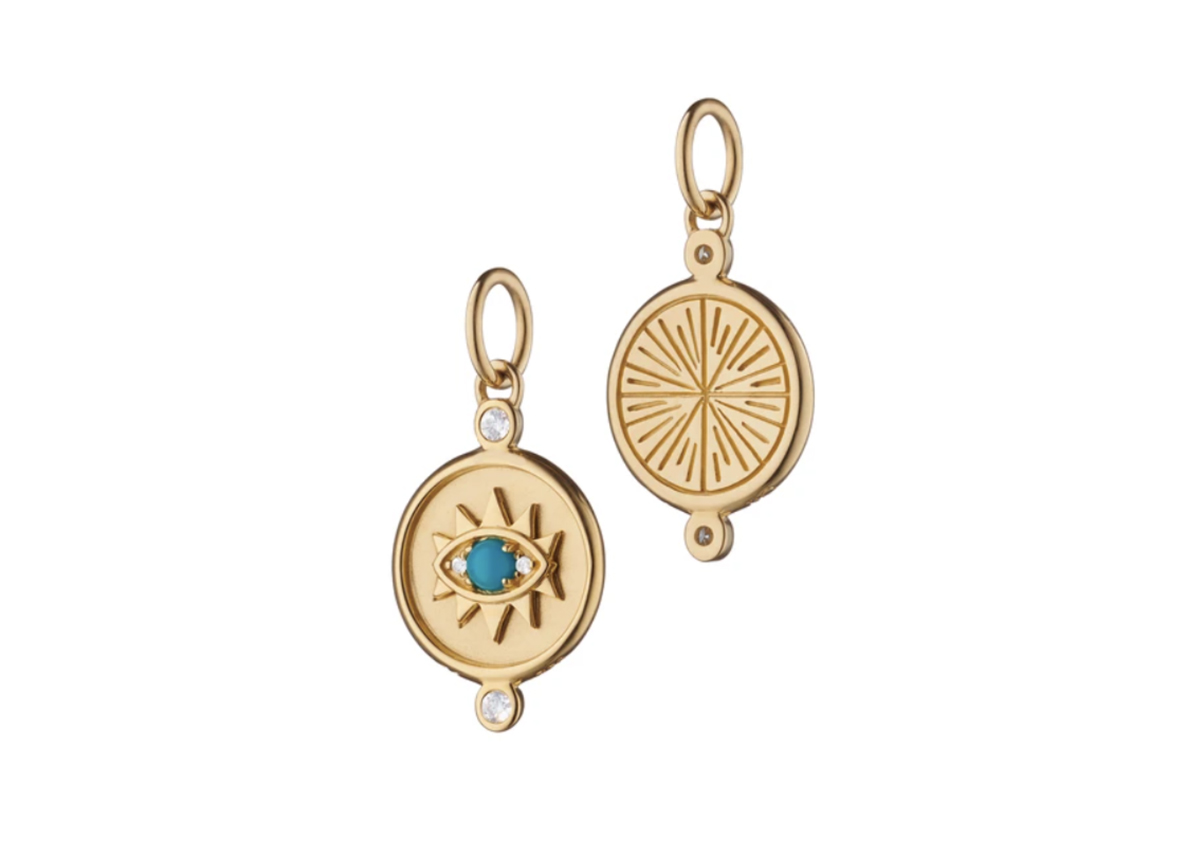 One day, when her charm bracelet is full, she'll be able to pass her bracelet on, knowing that her life's story is encapsulated on that chain.
Your sister
Whether it be your sister's milestone birthday or National Sisters' Day, there's no better way to celebrate your sororal bond than with an heirloom pendant.
Look for something that encapsulates who she is as a person, either by having it engraved with her initials, or finding a piece that already has an affirmation included. Better still, a locket will allow you to personalize it with a photo of the two of you or a line of poetry that sums up your special bond.
Our National Sisters Day collection offers a variety of suitable options, such as our slim "Viv" gold locket pendant, Made of 18k gold, it's valuable, personal, and sleek.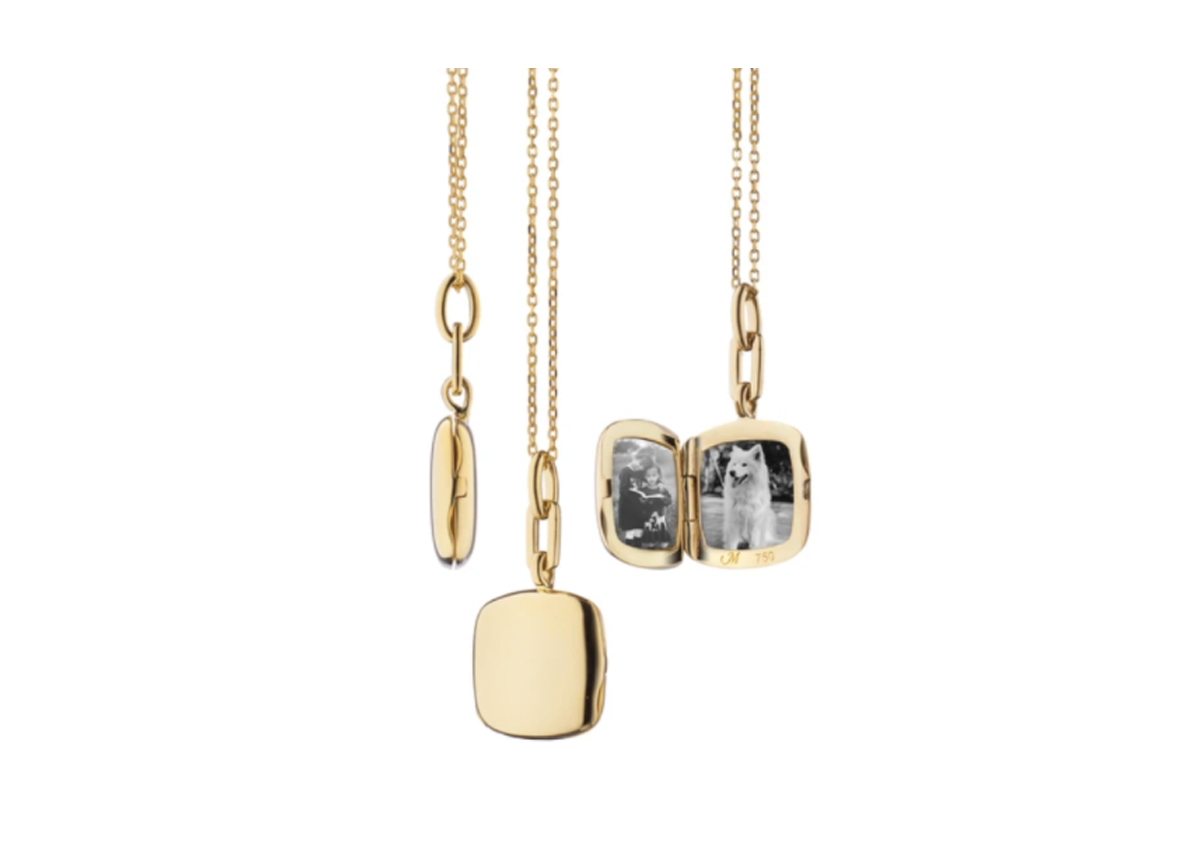 Alternatively, a pendant like our water opal crescent moon necklace from our Sun, Moon, and Stars collection could be the right fit. Again, in 18k gold, this piece holds beautiful ethically sourced diamonds and water opals.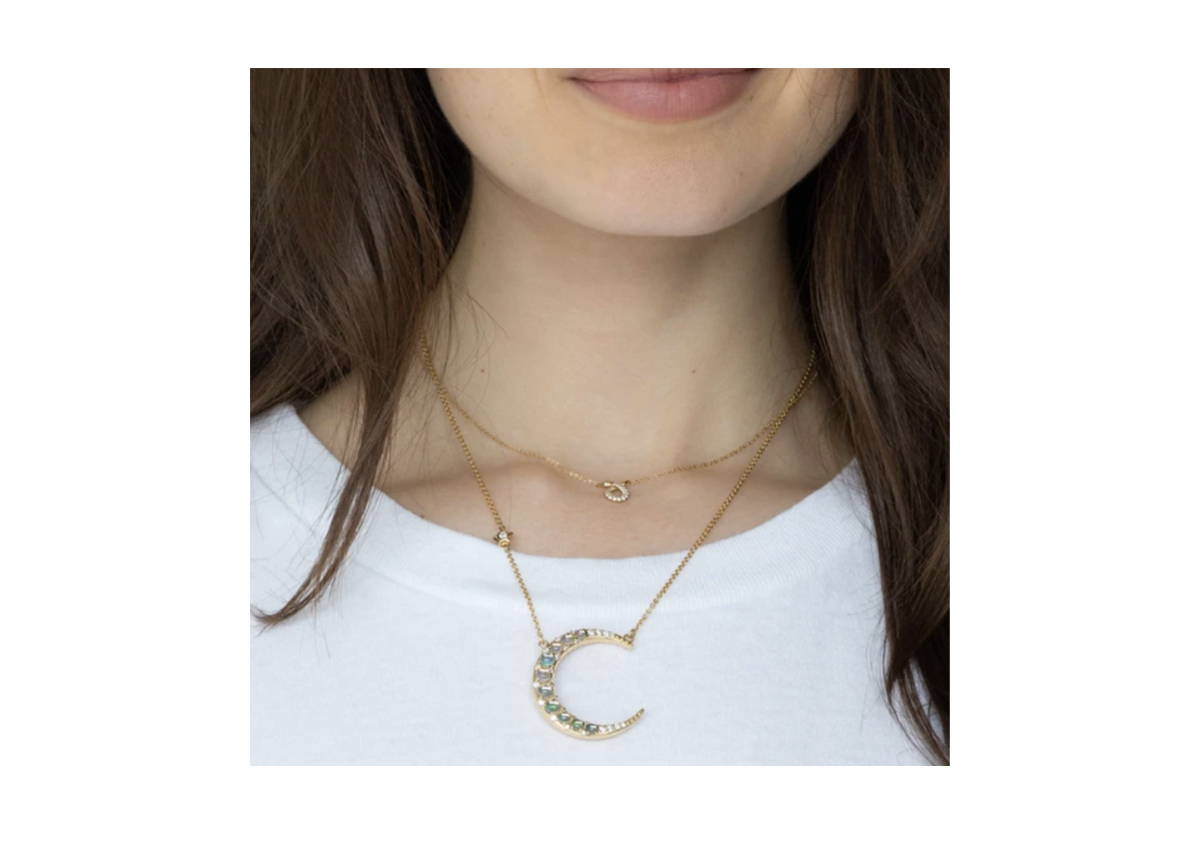 Start your family story with an heirloom gift
Heirloom jewelry is high-quality, valuable, and enduring. It's built to last, in a style that outlives fashions and trends, and is something you will have invested some time and money in getting right.
But above all else, heirlooms are only valuable if they mean something. Their long history shows how important they are in passing down family stories from one generation to the next.
So when you go shopping for an heirloom gift for a beloved member of your family, think about the craftsmanship. Consider the metals, the gemstones, and the provenance. But above all, imagine what stories you want that jewelry to carry with it for generations to come.
Have you bought a piece of heirloom jewelry as a gift? What was it, and what made you fall in love with it?