There are so many different ways to layer your gold necklaces. You can mix charm neckaces and locket necklaces in any number of ways to tell your personal story and make a statement. Whether you're going out for the evening or putting together a mix of delicate layered gold necklaces that you never take off, you'll find it empowering to create new ways to layer and wear them
We love layering short gold necklaces together. It's a modern look that can be worn from day to night. Find your favorite short charm necklaces and locket necklaces and pair them together in a unique way. You can also use a chain like our DYO chain, which allows you to mix and match and switch out different charms and lockets daily. This 18k gold chain looks great paired with other delicate gold necklaces, and makes a big statement when layered short with a blouse, tank, dress, or even a sweatshirt.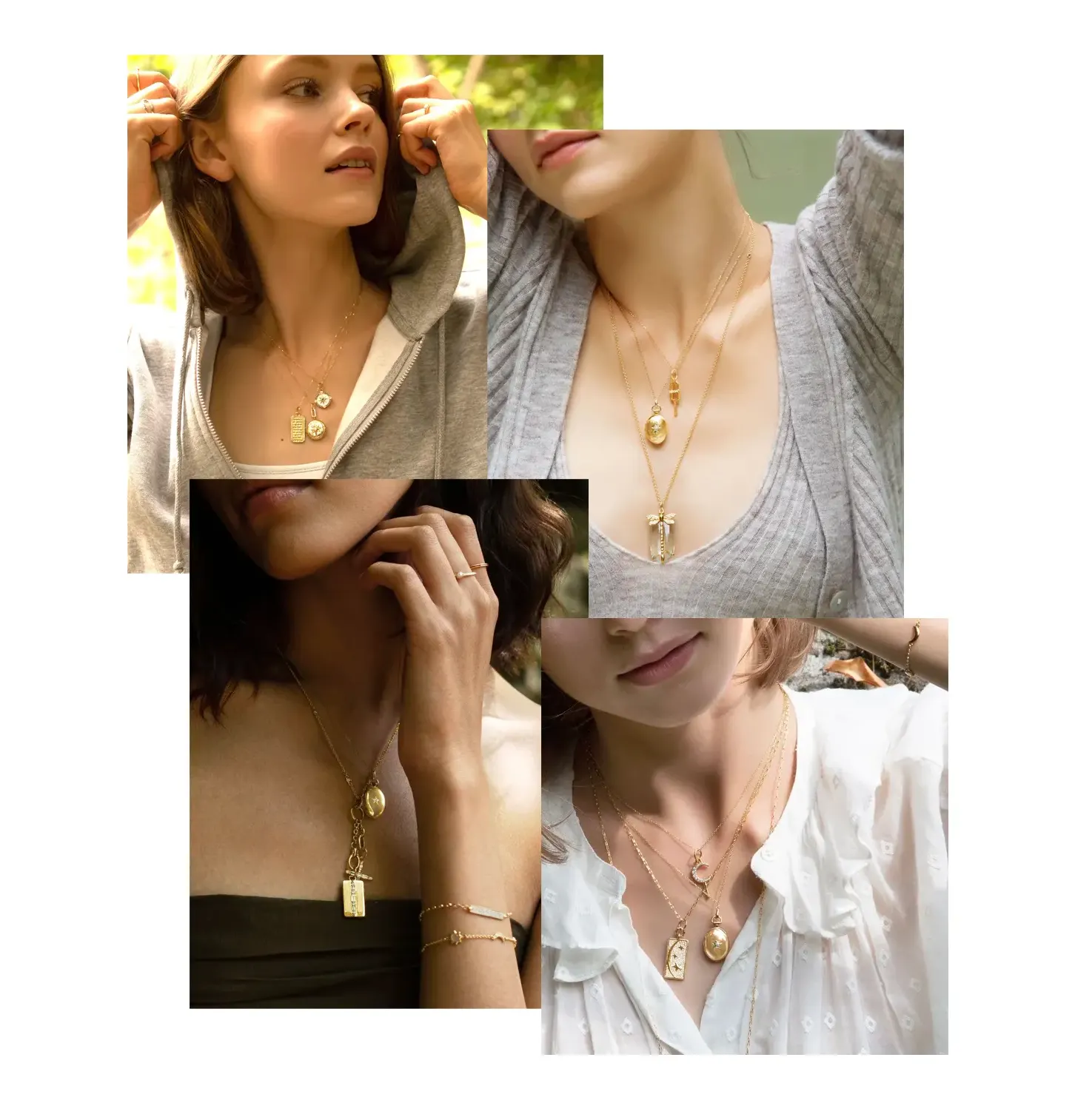 We also often layer gold necklaces of varying lengths, to really make a statement. Start with a short gold neckace and then keep adding until you feel the look is complete. A longer gold chain with detail, like our Sun, Moon and Stars chain, looks terrific layered over just about any combination of gold necklaces. Long layers of necklaces work well for an evening out or a dressed up occasion, but can also be easily worn over a blouse or turtleneck for a day at the office.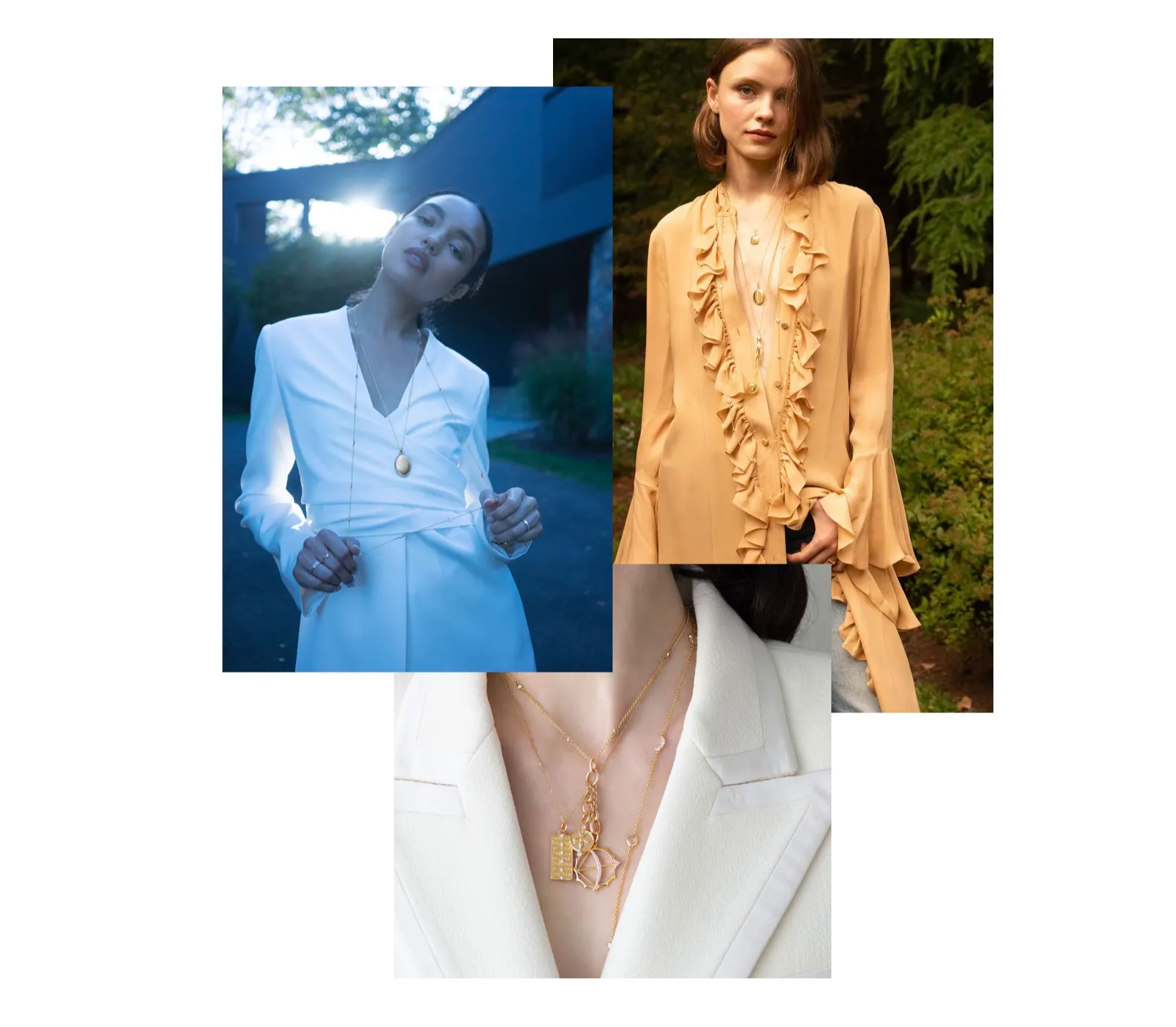 Less can also be more when it comes to layering gold necklaces. You can layer one long gold chain over a statement necklace - like our 4-image locket. Sometimes less can definitely be more!
Now that we've shared some of our favorite ways to layer gold necklaces, we hope you'll feel inspired and empowered to layer yours and tell your personal story.