There is often so much talk about clothing essentials in a women's wardrobe - the white button down, the perfect jeans, a tuxedo blazer, etc. - but little attention is given to the essential building blocks of a 'jewelry wardrobe'. No matter your budget, you can fill your jewelry box with a small handful of pieces that can truly transform your wardrobe. Jewelry is often our way of making simple outfits special. It can tell your story and really tell the world something about your personal story. It can inspire you each and every day while still being delicate and subtle. This is why we put so much care into the pieces we choose for our personal jewelry collections. Here are our essential building blocks for the perfect jewelry box...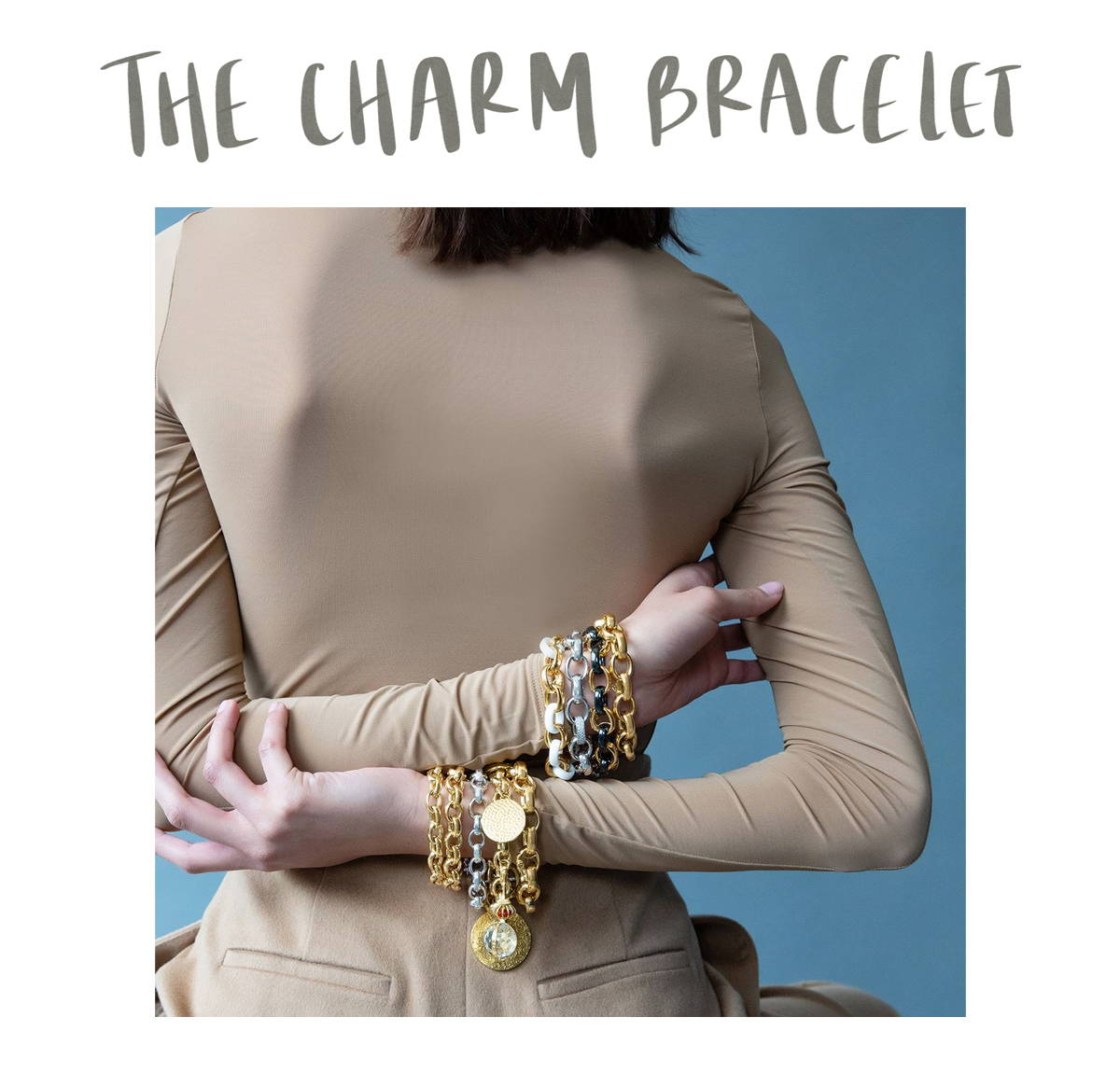 The charm bracelet
Whether you inherited a charm bracelet from your grandmother, picked one up at your local secondhand store, or purchased a special one from a brand you love, a charm bracelet is an incredible addition to any wardrobe. It allows you to build a personal story over time, and create a special collection that you can wear each and every day on your wrist. If you're starting from scratch, start with one charm and build it over time. There is no wrong number of charms to have on a charm bracelet - we've seen everything from one unique charm, to 20+ charms! No matter the price, it's an invaluable addition to any woman's wardrobe.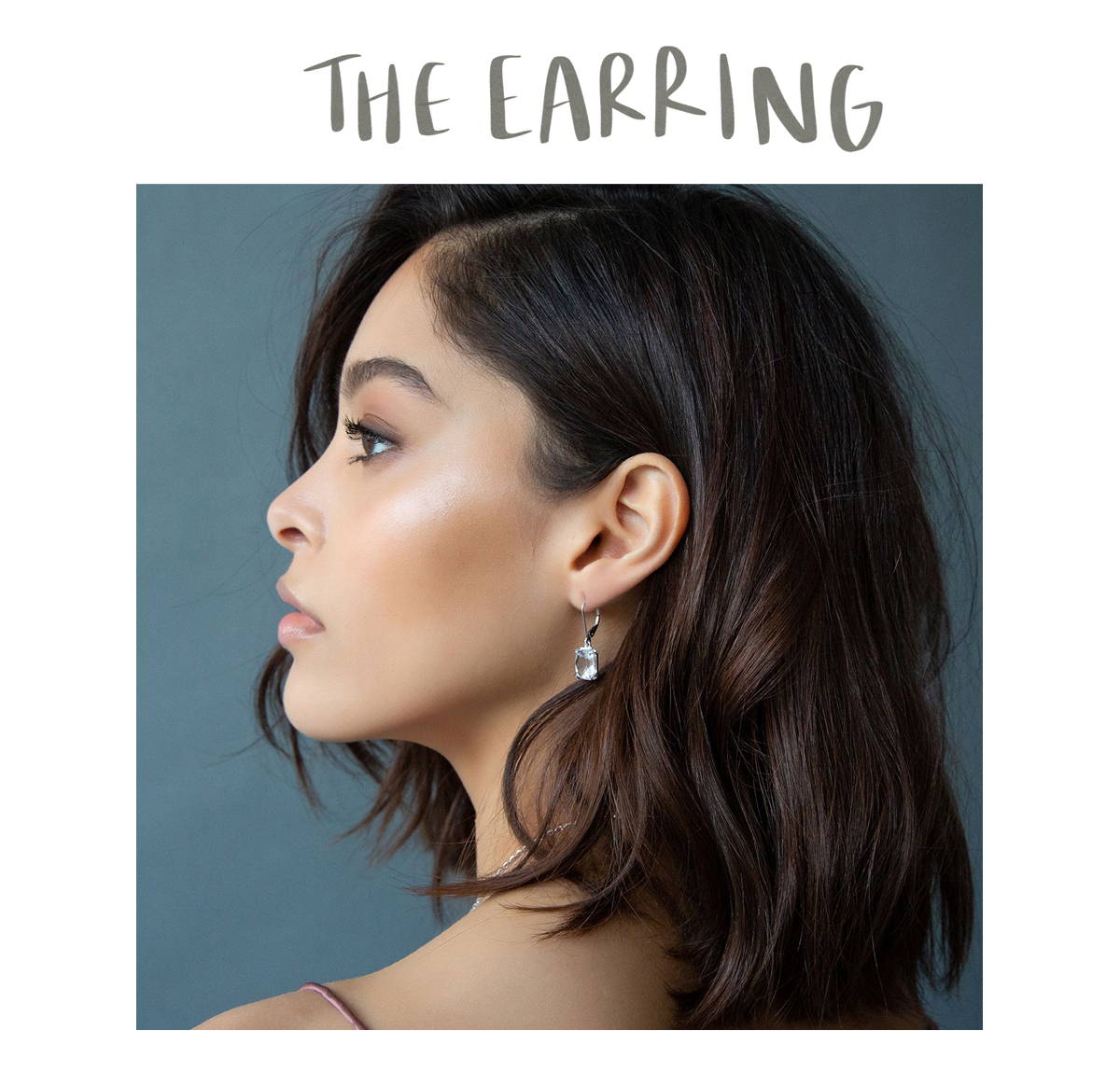 The earring
If you have pierced ears (if you don't, we love clip ons!), the earring is an essential that can truly transform an outfit. Earrings can be tailored to your style. Gold hoops, simple diamond drops, earrings that make a statement, tiny barely there earrings...the list goes on. Of course, it's lovely to build a small collection of earrings over time, but all you need is one chic and classic pair in your wardrobe (preferably ones that reflect your style best) to accomplish what a beautiful pair of earrings can do.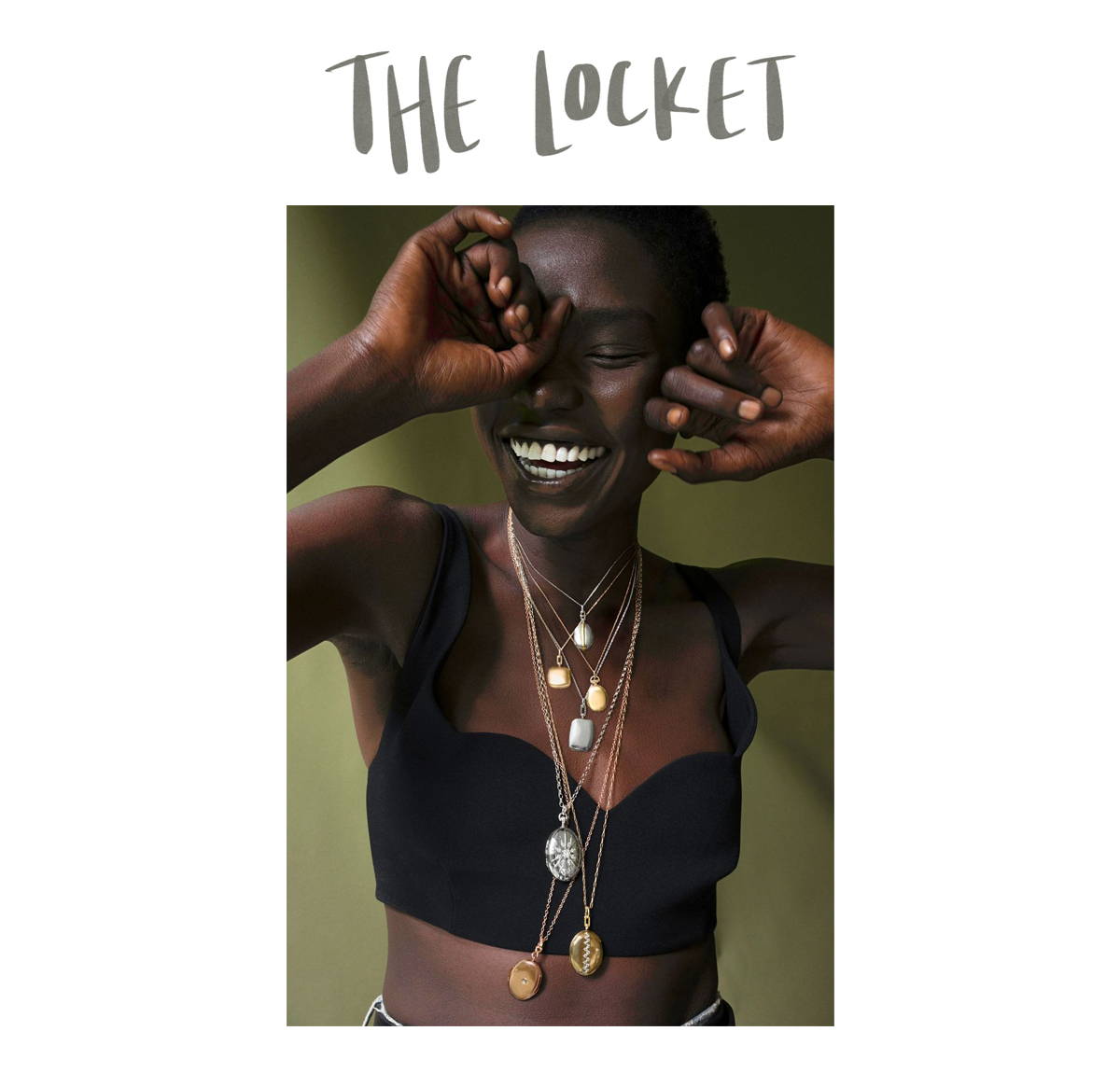 The locket
Of course, here at MRK, we are partial to lockets, but we truly believe them to be an essential piece for any woman. Monica always says that lockets hold a woman's secrets. Whether it's a family photo or a message from a loved one, you can carry anything with you in your locket and it will always be just for you - unless you choose to share it with those around you. Our locket necklaces empower and inspire us each day. Choose a classic 18k gold locket, a simple sterling silver locket necklace, or find something a little more unique that suits your style. Like a charm bracelet, the perfect locket can be found almost anywhere - inherited, at a vintage shop, at your local jeweler, or even on ebay...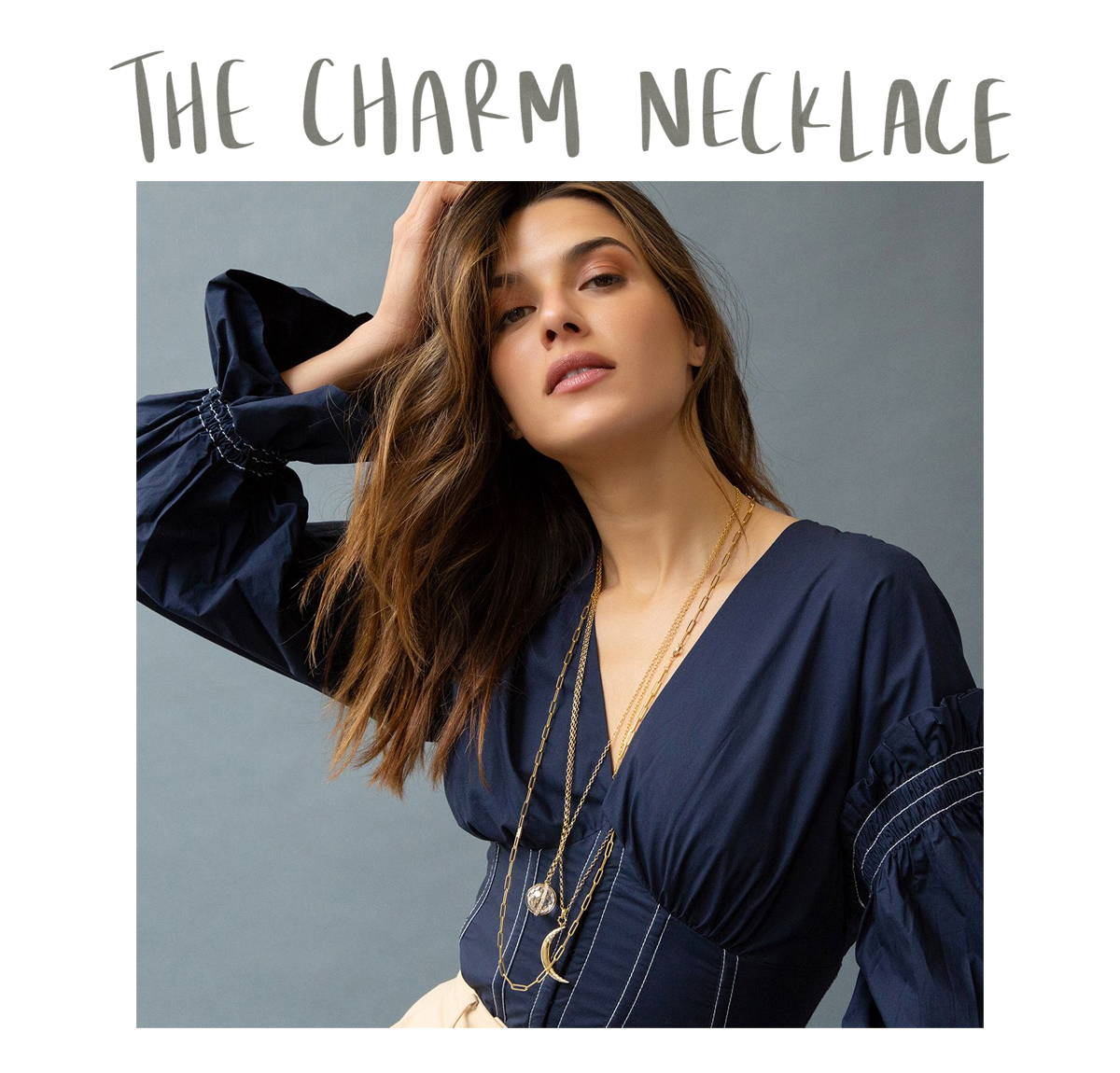 The Charm Necklace
Another piece that can easily be found at a flea market...a charm necklace! Take an old gold chain and throw your favorite vintage or new charms on it and you have the perfect charm necklace ready to add to your wardrobe. A charm necklace is also a wonderful way to tell your story, as charms can tell the world something about you in a subtle or obvious way. It may have a special meaning - Carpe Diem, Love, Dream... - or just look beautiful around your neck. If you have multiple charm necklaces, you can even layer them for a dynamic look. It's a look that never goes out of style.
The Statement Piece
Every woman should have one piece of jewelry in her wardrobe that doesn't play by the rules. It's a piece that makes a statement. It could be a vintage animal pin, an enormous costume necklace, a pair of incredibly dramatic earrings...The point of a statement piece of jewelry is to be able to add it to an outfit when you just have no idea what else to wear. A white t-shirt and jeans goes perfectly with any piece of jewelry like this. It's the easiest way to transform your outfit in 30 seconds flat.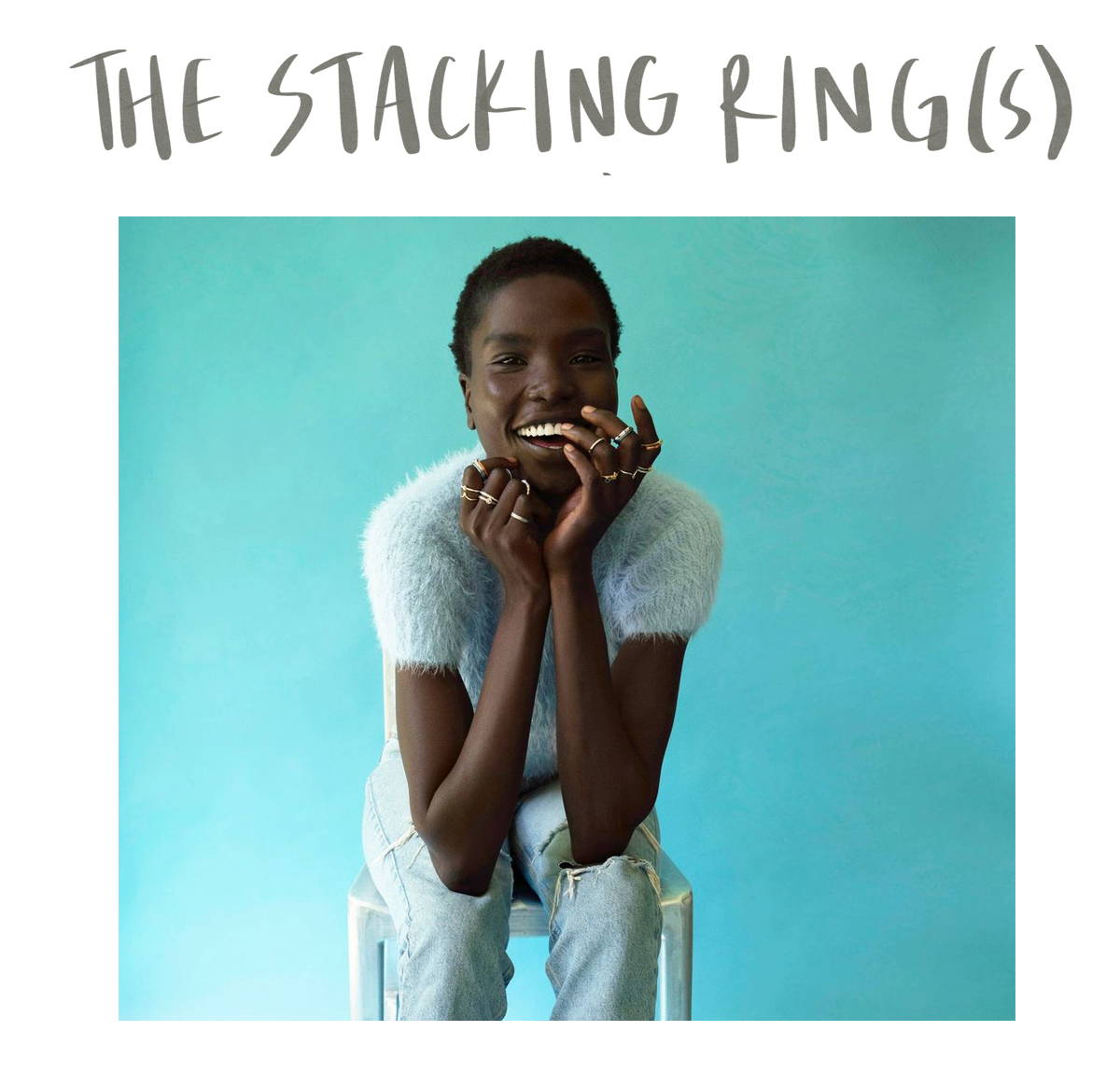 The stacking rings
Of course, rings are an essential for most women. If you are going to choose one ring to have in your jewelry wardrobe, we think it's best to choose a stackable ring that you can eventually mix with other rings you purchase. This doesn't mean they have to all be from one place - quite the opposite. The best part about stacking rings is mixing together various styles and colors for a look that's unique to you. Start with one ring that you cannot live without, and let the rest follow suit over time.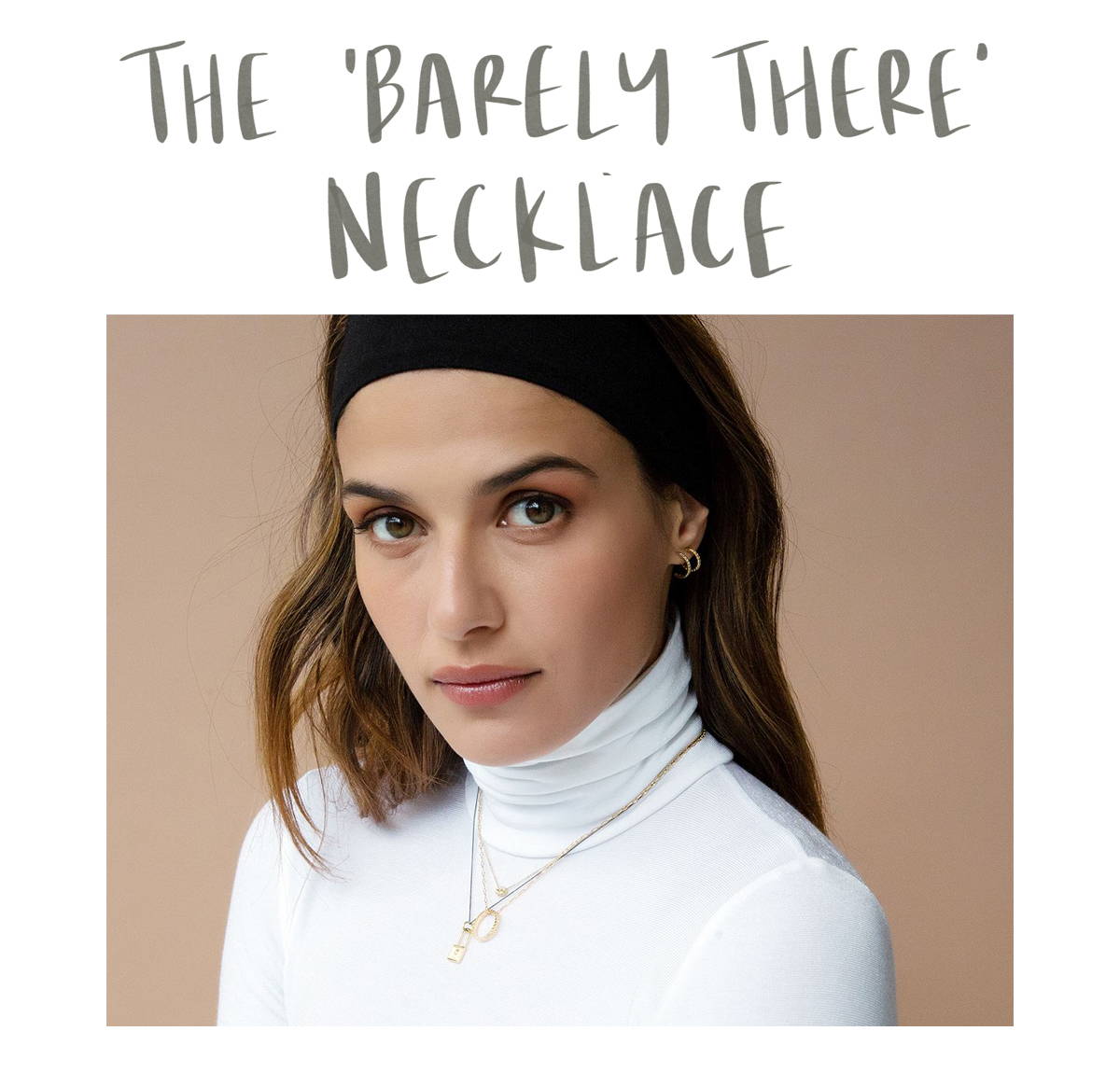 The "Barely There' necklace
Particularly for the minimalist woman, the 'barely there' necklace is the ultimate staple in your jewelry wardrobe. Wear it all day, sleep in it, wear it in the shower...basically, forget you have it on at all. It's the perfect piece for those who prefer delicate jewelry to statement jewelry, but also compliments just about any other necklace beautifully. Whether you layer multiple delicate necklaces to create a quiet neck mess, or keep one single tiny necklace on at all times, this is a wardrobe staple all women can appreciate.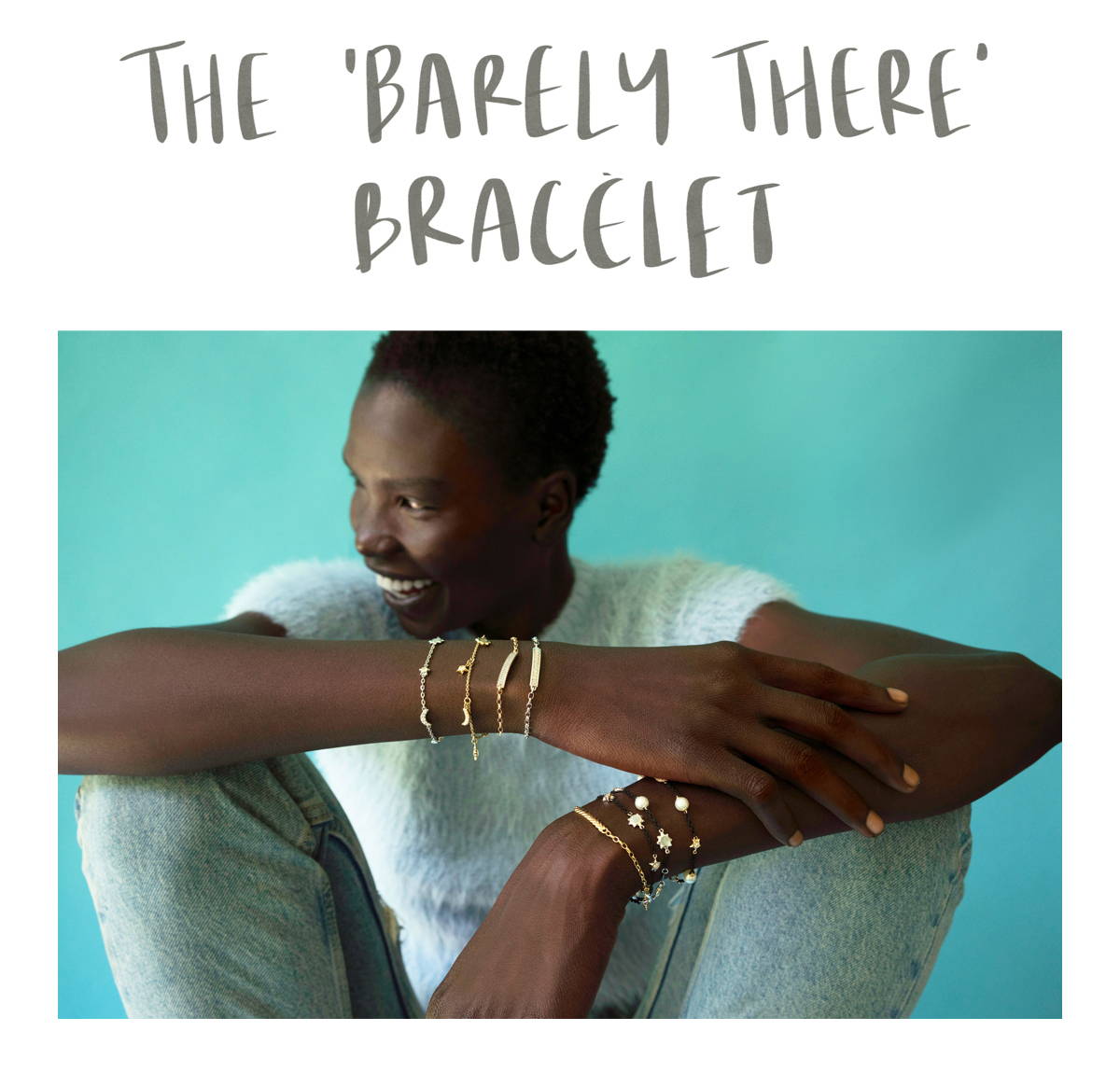 The barely there bracelet
The perfect companion to the piece above, a delicate bracelet is something most of us have in our jewelry boxes. It's nice to see a subtle bit of sparkle each time we look down at our wrist throughout the day. Whether it's a simple gold or silver, something more decorative, or a bit of red string a friend tied around our wrist for good luck, it's nice to have something on our wrist we can never take off, and - like stackable rings - delicate bracelets are particularly fun to layer over time.