So many of our pieces are perfect the young Mom - from locket necklaces to charm necklaces and stackable rings, our jewelry is created to empower and inspire women and celebrate themselves and their families. We're often asked about baby gifts, so we thought we'd share some of our favorite new baby gifts from our collection...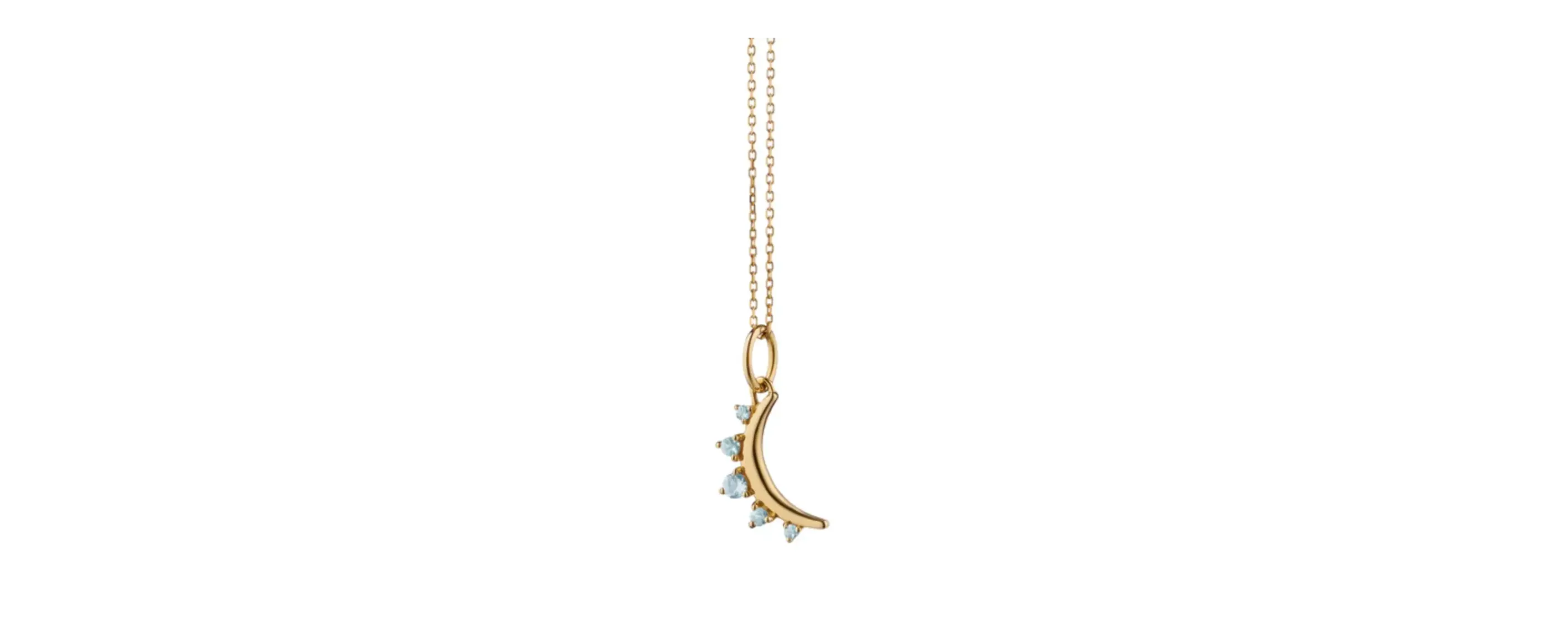 For the new Mom who loves anything celestial, our moon birthstone necklaces are the perfect gift. It's a wonderful way to personalize a baby gift and celebrate the new addition. This delicate charm necklace also fits beautifully into any neck mess.

Mini White Enamel Vermeil Initial Charms
Another personalized charm necklace, our initial charms, are a very popular gift for new moms, and one she will never want to take off. Continue the tradition, so over time the initials on her neck will tell a story.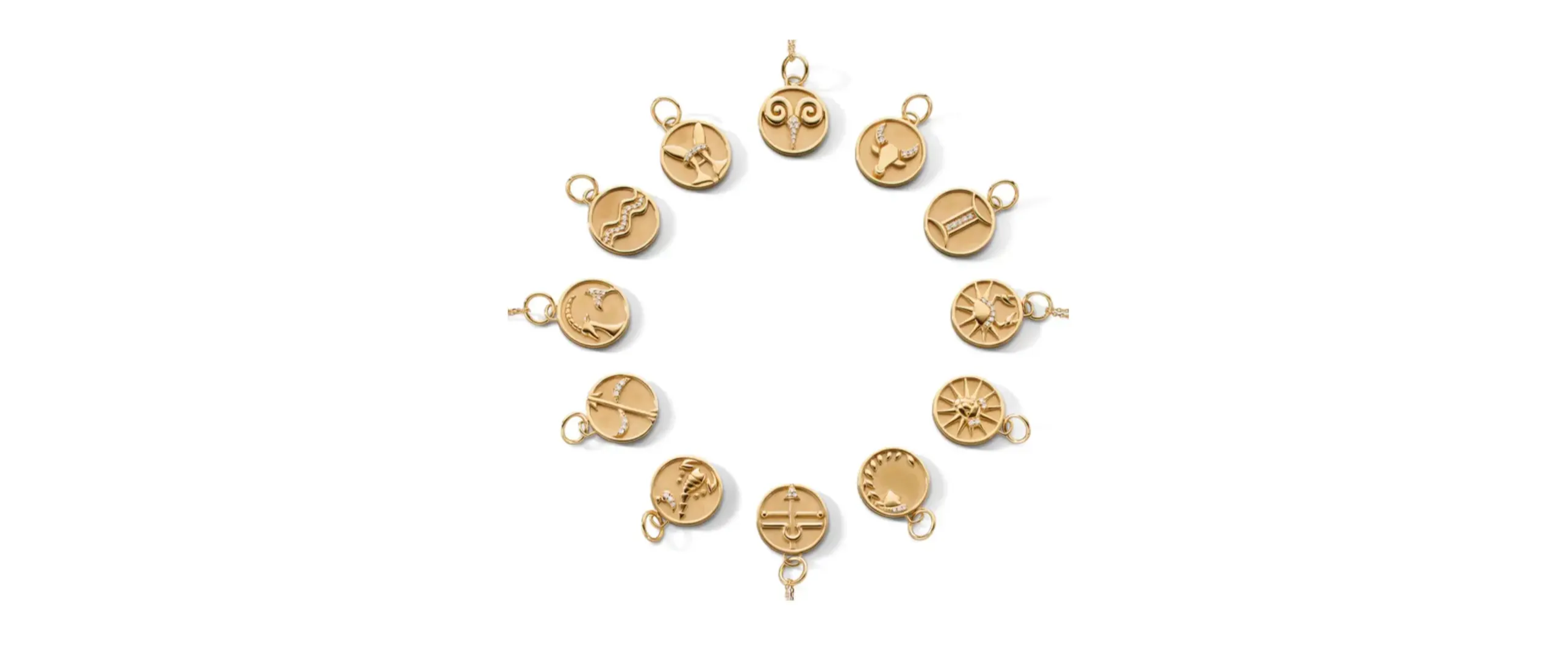 For the Mom who is into astrology, there is basically no better gift than our Zodiac charms. It's a beautiful and unique way to tell the story of her baby and keep them close each day.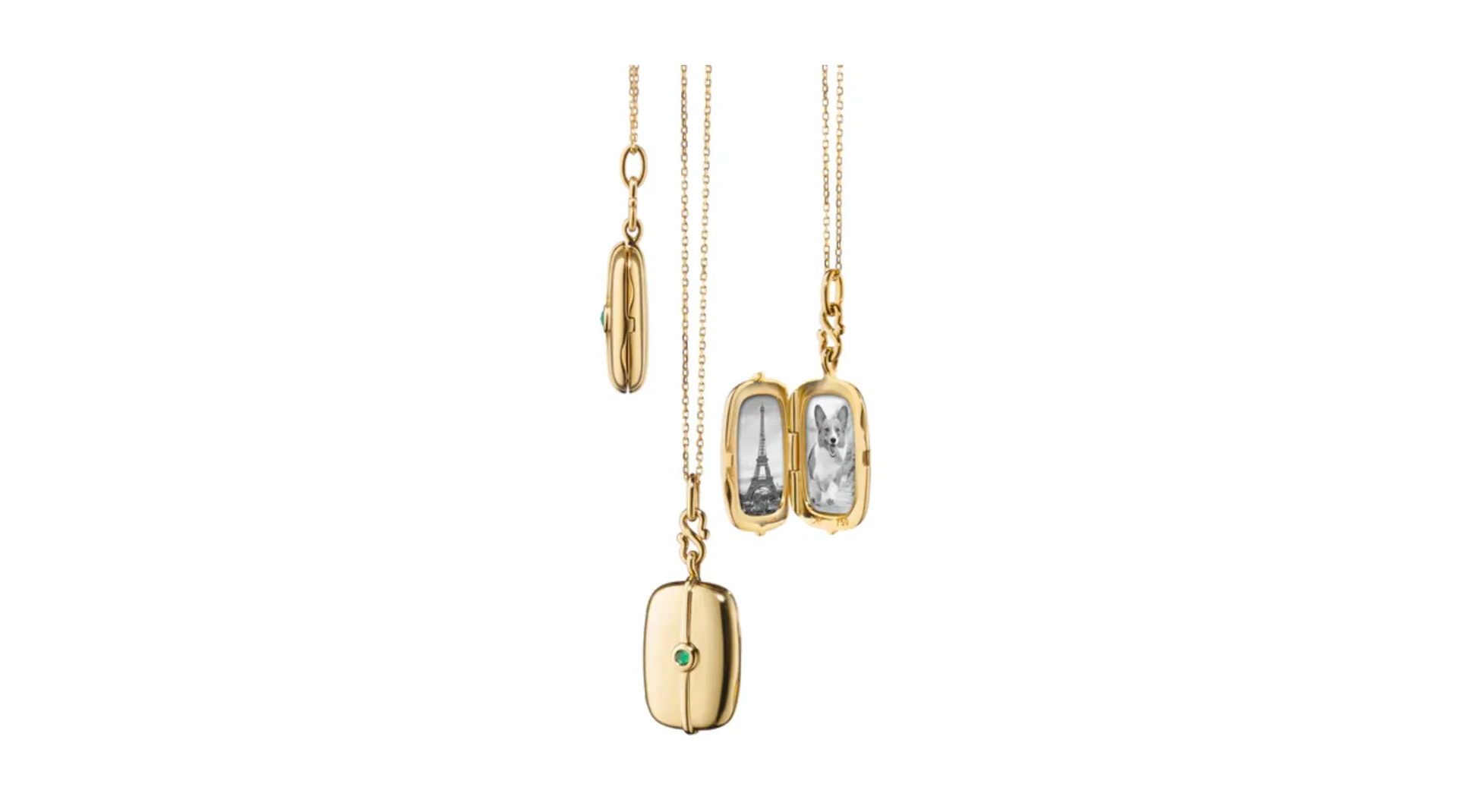 Slim 'Skye' Locket Necklace with Emerald
Our slim locket necklaces are some of our most popular - especially among young Moms. It's the modern way to wear your locket. We love the slims that have a single stone, like this locket necklace with a single emerald. It's a lovely symbol of her babies birth, and will make her think of her special little one every time she looks at it. And of course, personalize it further by filling it with photos of her baby!

Moms are definitely warriors, so remind her of what she's already accomplished and what's ahead with this empowering stackable ring. It's so seamless and delicate that she will never want to take it off.