Our Zodiac x Color collection is one of our favorite new collections because it offers such a wide variety of colors and styles for you to collect and style in your own unique way. If you're a horoscope fanatic like many of us, you'll love not only the colors and symbols but the way these charms can inspire you each day. These chic and delicate colored charms are meant to be mixed and matched with other pieces in your jewelry wardrobe - they look amazing in just about any neck mess. Here are 3 of our favorite ways to style our Zodiac charm necklaces...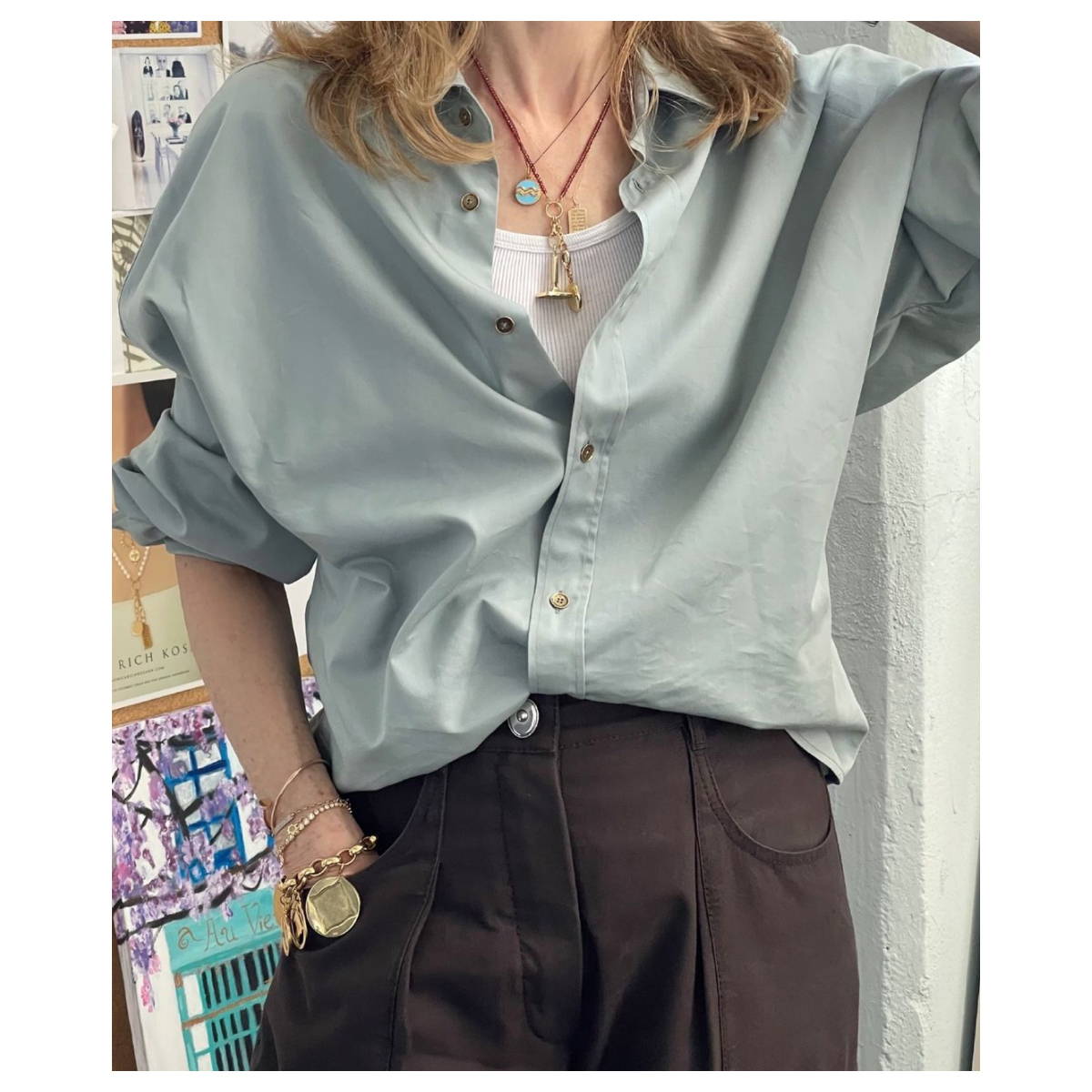 We love the way Monica styled her Aquarius Zodiac charm with other colors, like our Design Your Own Garnet Charm Chain Necklace. Our zodiac charm necklaces are filled with color, so we love the idea of styling them with other colorful pieces in your jewelry wardrobe. An oversized button down shirt is the perfect compliment to this look!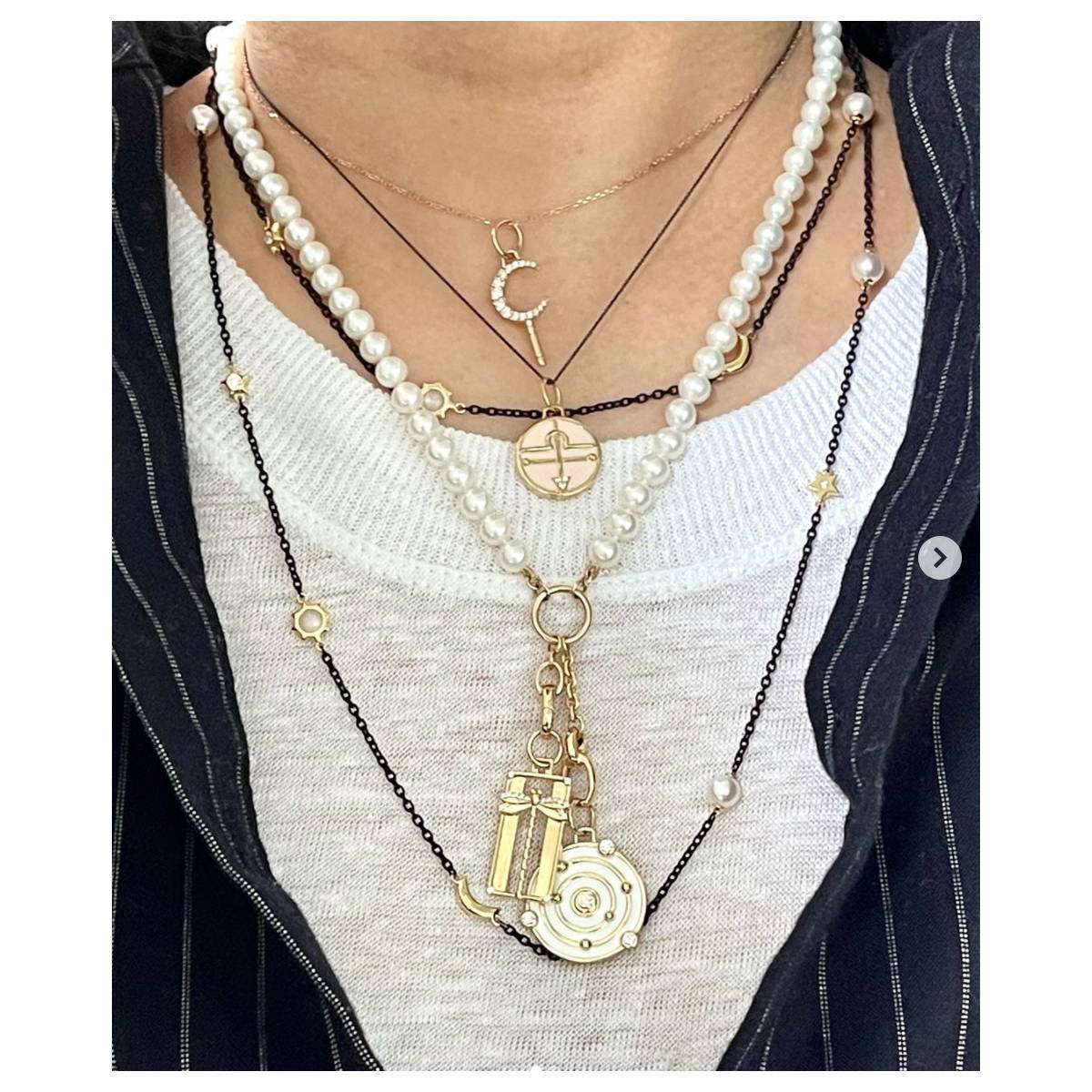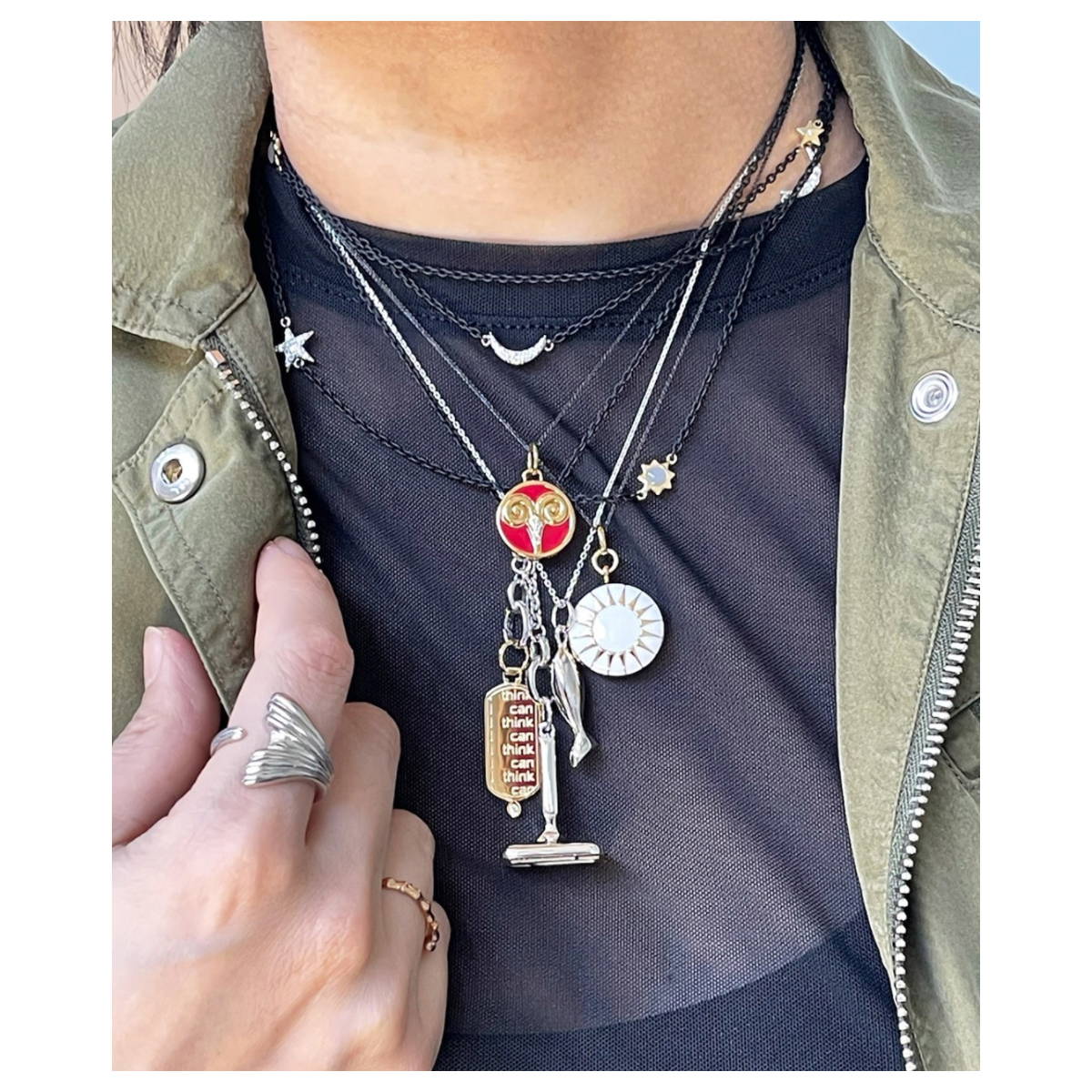 Our Aries Zodiac Charm Necklace is the perfect pop of red - and looks great paired with sterling silver chains and charms, as well as our black steel chains, It's an edgy look that just about anyone can pull off. It's also a great charm to layer with other charms in various shapes and materials, like our 18K gold Dorothy Medallion and white enamel locket necklace.